GameBlast16 is the perfect reason to host another Double XP Weekend in RuneScape. Let's all get in game and collectively raise money for the fantastic SpecialEffect charity by maximising our XP gains and livestreaming!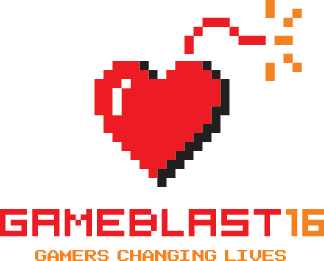 Tune in to our Twitch channel during your dash for the doubles and watch our brave Mods battle their way through a mighty 24-hour GameBlast live stream. As usual, their path through RuneScape will be strewn with special events, competitions, challenges and things to do, so join us from 12:00 UTC on the 26th February for all the action and join in the money-raising fun!
Please note – due to its recent release, the new elite skill Invention will not benefit from double XP this time round.
The Well of Goodwill will reopen!
The Well of Goodwill will also be reopened to coincide with this year's GameBlast. Located just outside of the Grand Exchange entrance, this special well lets you transform your unwanted in-game items into donations that will have a positive effect outside of Gielinor.
This time, the things you put into the well will be converted by us into donations for Special Effect. Keep an eye out for more details and the timings of the reopening.
Not only can you contribute to making a real difference but donators to the Well are also eligible for the following titles, based on their cumulative donations from every time that the Well has been opened:


"The Wishful" – 1 coin


"The Generous" – 10,000,000 coins or 1 bond


"The Millionaire" – 100,000,000 coins or 10 bonds


"The Charitable" – 1,000,000,000 coins


"The Billionaire" – 5,000,000,000 coins


Solomon's Store | Special GameBlast16 Items
Solomon must be after a charitable title too, as he will be donating proceeds from a series of special items to SpecialEffect! They will be available from 26 February until 29 February and comprise a GameBlast 2016 cape, amulet and equippable balloon, check them out in the store.
---
Whether you'd like to donate to the marathon directly, raising money in your own way or simply showing your support by getting in game and causing a real fuss, we look forward to seeing you out there in Gielinor.
The RuneScape Team
28-Jan-2016 11:43:50 - Last edited on 29-Jan-2016 15:45:00 by Mod Robbie