Meowy Christmas!
Downloadable RuneScape Christmas Cards have become something of a festive tradition. This year's card comes from one of RuneScape's most famous characters and is the purrfect way to celebrate this chilly time of year.
Bob the cat can be hard to find in RuneScape but give someone this year's card and they'll not only be guaranteed to have him in their own home, they'll also be able to sit him on a shelf or hang him from their Christmas tree! Lucky recipients only need cut him out and follow the simple origami instructions on our
Facebook page
to bring Bob to life.
And as if that weren't enough, send us a photo of your Bob the Cat and if you're lucky, Santa Claws might visit you with £30 credit from the
Jagex store
. You can send your photos to
competitions@jagex.com
with the subject 'Bob the cat'. We'll be picking a couple of photos to receive this special Christmas gift, so make sure to use your imagination and increase your chances!
The sky is the limit in how your imagination can change Bob. You could print him on a massive sheet of paper, cover him in glitter, stick him in a tree, do an evil Bob version or take a photo of him stealing Santa's hat. Just let your imagination run wild and see what happens!
Download Bob's card
here
and read the step by step folding guide on our
Facebook page
. Please send in all entries by the 3rd January.
Please be sure to read and follow the RuneScape Competition Terms and Conditions.
We've now selected our two favourite pictures from all of the entries sent in. Congratulations to both of our winners
Stajerka
and
Nemlisaur
! They will each receive £30 credit for the
Jagex store
. Check out their winning entries:
Stajerka's entry: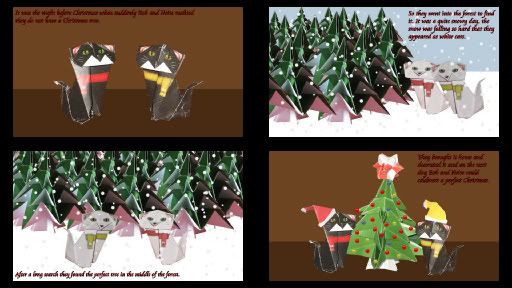 Nemlisaur's entry: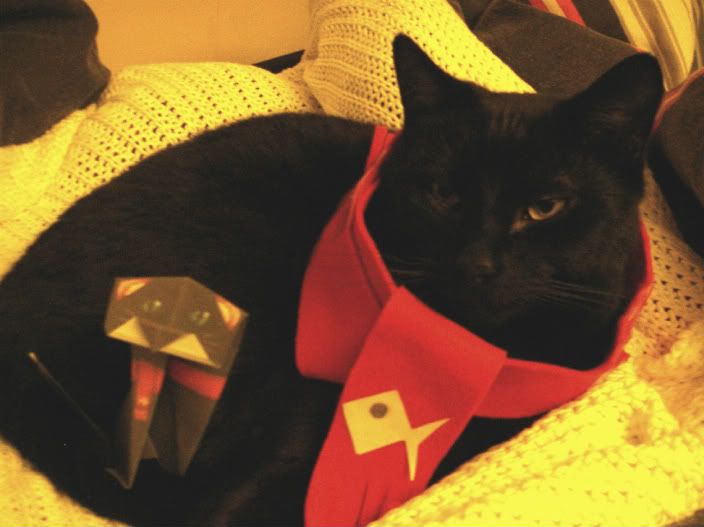 14-Dec-2011 15:23:26 - Last edited on 24-Jan-2012 10:54:47 by Mod Kathy