Welcome to the latest edition of the Community Corner! This week we're bringing you news from around Gielinor, including updates on our fan sites, clans, events, videos, social and the Community Road Trip. Sit back, relax and soak up the very latest!


---
Players' Gallery

The Players' Gallery is a fantastic opportunity for you to show off your artistic talent. Here's the scoop from Gallery 51!

Last week we announced the winners for the 51st Player Gallery, "Simply the Quest". Congratulations to V O R P A L and Arthur II, who came in joint first place, winning themselves some exclusive signed & framed artwork. You can see all the entries on the forums.

The Players' Gallery page will be updated soon with all the images that players have created and sent in. We have seen some truly amazing artwork created by the RuneScape community and can't wait to showcase it all.


---
Fan Site & Clan News

Fan sites and clans are the heartbeat of the RuneScape community – keeping communities connected & players involved.

Today we welcome ScapersDen to our group of fan sites, who are well on their way to becoming officially recognised. ScapersDen host the ever useful JTalk, a tool that makes it easier to see what individual JMods are talking about, whether it's on Twitter or the forums. If you haven't already, give JTalk a go.

Moving onto clan-related news, the Allied Warring League is going great guns as clans fight for greater glory. The current top warring clans are:

Gamer's Grotto:

1st Wicked Fury with 14 points
2nd Legend Crashers with 9.5 points
3rd Divine Resilience with 9 points

Rated Clan Wars:

1st Wicked Fury with 10 points
2nd Legend Crashers with 8 points
3rd Divine Resilience with 4 points

Legacy:

1st Wicked Fury with 13 points
2nd Phoenix Rising with 10 points
3rd Realm of Gods with 4 points

Can anyone knock Wicked Fury off the top spot?


---
Events

In-game events are all about coming together, making friends & having a good time with fellow 'Scapers!

This month was all about collaboration! The two events we co-hosted with Ancient Souls FC and Serenity Isle clan saw hundreds of players gather to take part and were a huge amount of fun. Look out for more events like this in the coming months - we definitely want to do more of them!

Visit the JMod events thread for full details of what we're up to in-game!

The egg-cellent competition saw thousands of players collecting eggs and competing for an in-game title. Huge congratulations to E SO for collecting a total of 90,000 eggs during the two week competition.

May started off with a bang as we started this year's RuneScape Road Trip! Players turned up by the thousands to get a Road Trip chit token and to chill out during our JMod in-game sessions.

Take part in the Road Trip to unlock the amazing Explorer's aura to get access to your own instanced area filled with skilling locations or monsters to kill! If you're already working through your tasks, grab a JMod to give you a helping hand - we'll be in-game every day. For all the information, including a schedule of when you can hunt down a JMod, check out the Road Trip forum.


---
Social & Live Streaming

We've been busy in the world of social media this month – we've made some big changes to our live streams, and, as ever, you guys have been making some great content.


Live Streaming

This month, we've rearranged our streaming schedule – so you can check out our weekly Developer Q&A sessions at 16:00 UTC (game time) and our Community Streams at 20:00 UTC on a Tuesday. To kick off the new schedule, we've been checking out the loot from 10,000 clue scroll caskets. Take a look at the easy, medium and hard clue scroll videos, and don't forget to tune into our 10,000 elite clues stream next week!


Social Media

As part of the Community Road Trip, we've been setting you some challenges on social media to get codes. And you know what codes make: prizes! This week, you'll need to check out Twitter and Snapchat. To find out this week's (and last week's!) tasks, head over to the RuneScape Road Trip forum. Good luck!

We spotted Redditor theultimatetk in the back of a Fox Sports televised FIFA tournament sporting this little number. 'Scapers, represent!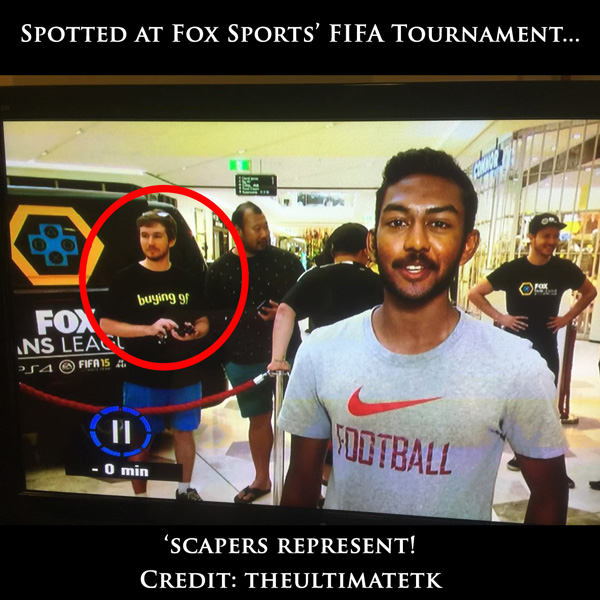 The Realscaperz made this amazing parody film poster for a 'Scaping Avenge-RS movie: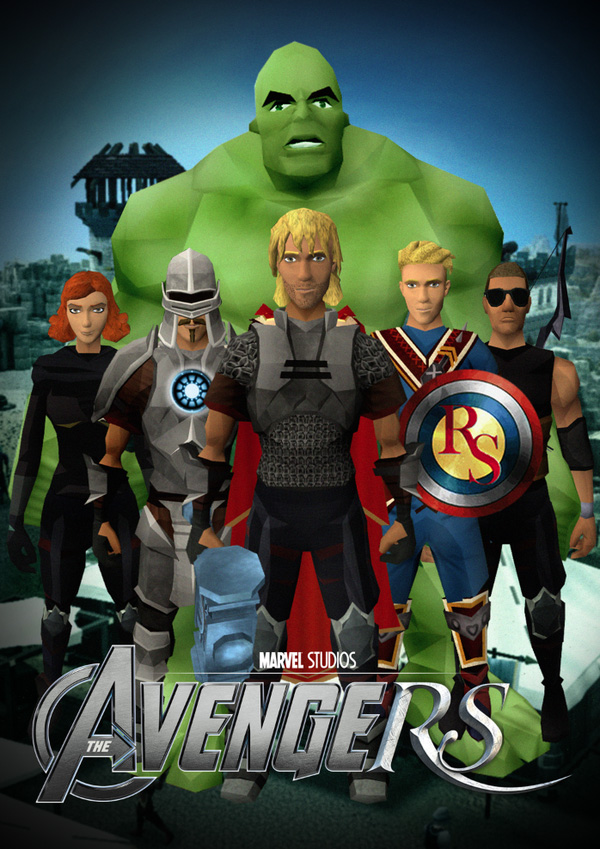 ---

If you spot something amazing online, or have made something you think deserves to be featured in the next Community Corner, send us an email to community@jagex.com, including your RSN.

Thanks for checking out the latest Community Corner. Be sure to come back next month to get all the gossip from around Gielinor!

RuneScape Community Team
13-May-2015 17:07:33