Grab yourself a custom XP reward every day by taking part in the Crablet Plunder event, starting on Thursday 1st September and running throughout the month.
Today, the Catherby and White Wolf Mountain reworks arrive. Pop on over right now and visit the sleepy town below the mighty mountain.
Don't forget that the next game card promotion has also landed, with the truly special Crystal Peacock armour set.
---
Crablet Plunder – Daily XP Rewards | Bonuses for Consecutive Logins | Rares Weekends
Those crazy crablets from the Eastern Lands have hidden treasure on their backs! Unlock it from anywhere in the world and build yourself a customisable XP reward every day in the Crablet Plunder event, starting this Thursday.
Requirements
The event will run from Thursday 1 September at 00:00 UTC until Friday 30th September at 23:59 UTC.
How to Start
Click the Crablet Plunder icon on the ribbon or talk to Classie the Crablet near the Burthorpe lodestone to begin. You can also right-click Classie and select "Crablet Plunder" from the menu.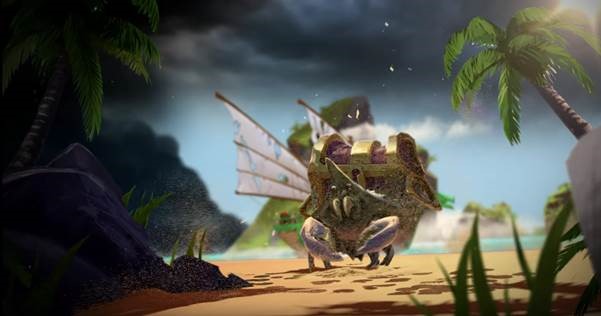 Follow the instructions on the Crablet Plunder interface. Every day it will generate you five random XP options and bonuses to choose from. Pick any three of these.
Some might be XP in a single skill, others might be a rare bonus like an XP multiplier or a bundle of XP for four different skills, only counting as one of your choices! You can check the Rares tab of the interface to see a breakdown of all of the bonuses on offer.
Once you've made your three choices, click the "Catch" button. You will then see a confirmation screen with a breakdown of exactly how much XP you will get and in which skills. At this point you can choose a different set of boosts and XP or take the reward and apply it.
Crablet Plunder gets even better if you play it every day:
Playing on consecutive days will add +5% XP for every concurrent day up to a maximum of +25% XP. You can view your current level of consecutive days on the interface.
Playing during a weekend means you will definitely receive at least one rare XP multiplier or rare skill bundle.
We can't wait to see the best combinations you land - good luck catching those crablets!
---
Catherby & White Wolf Mountain Rework
Fishing fans and anyone who's fond of being mauled by wolves can now rejoice as Catherby and White Wolf Mountain join the growing list of overhauled RuneScape locales.
The area is now looking truly stunning, especially with the draw distances that the NXT client is able to produce. The geography of the land is also more dramatic than ever, but this has been done so as not to affect travel times. Check it out for yourself: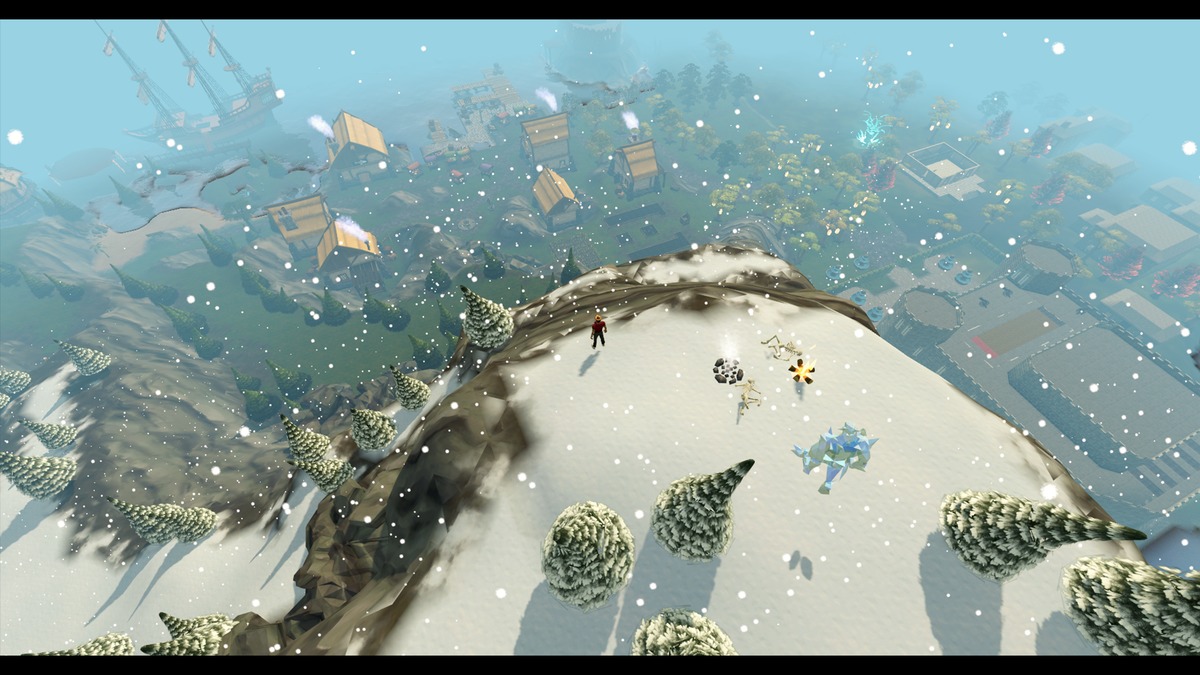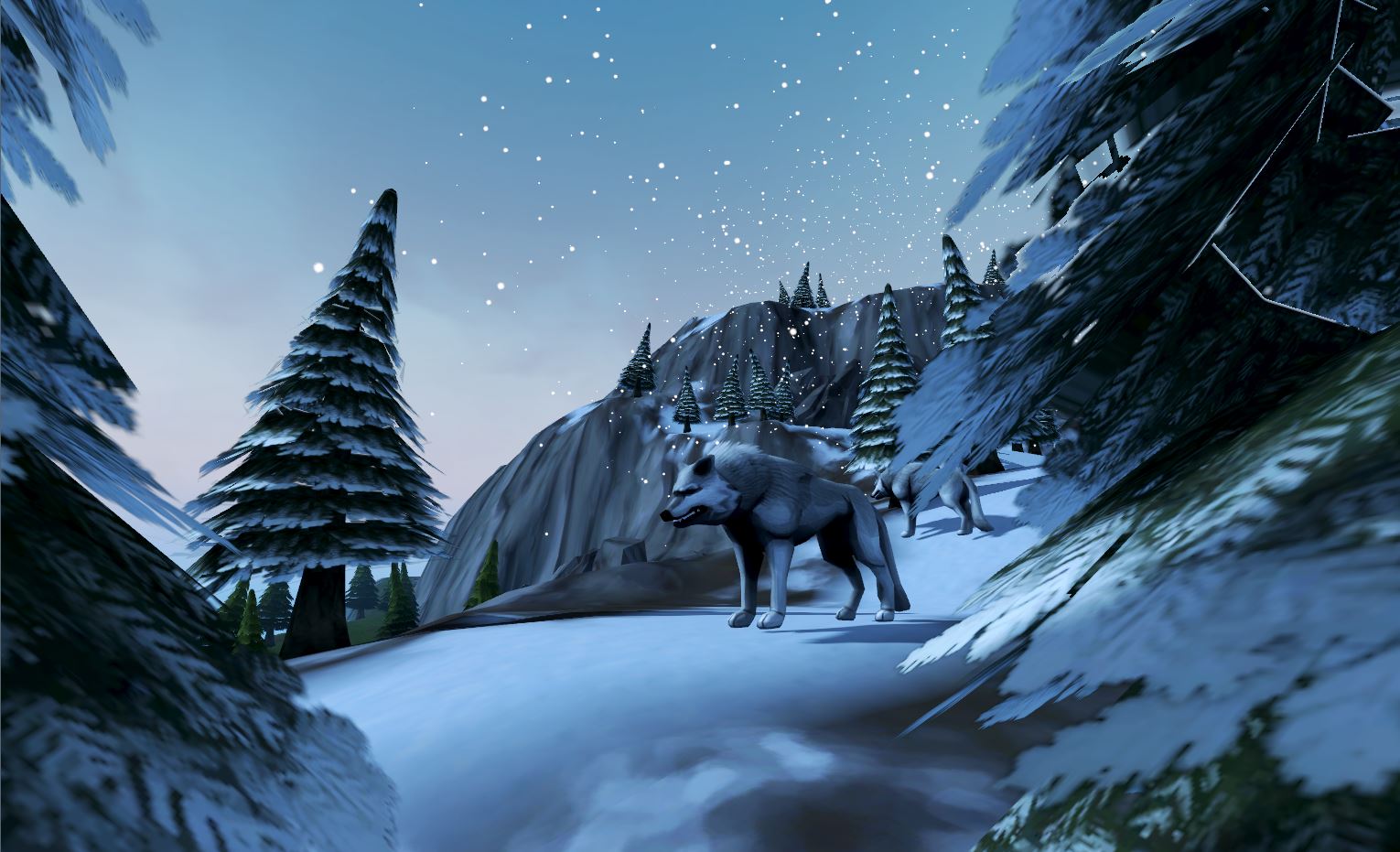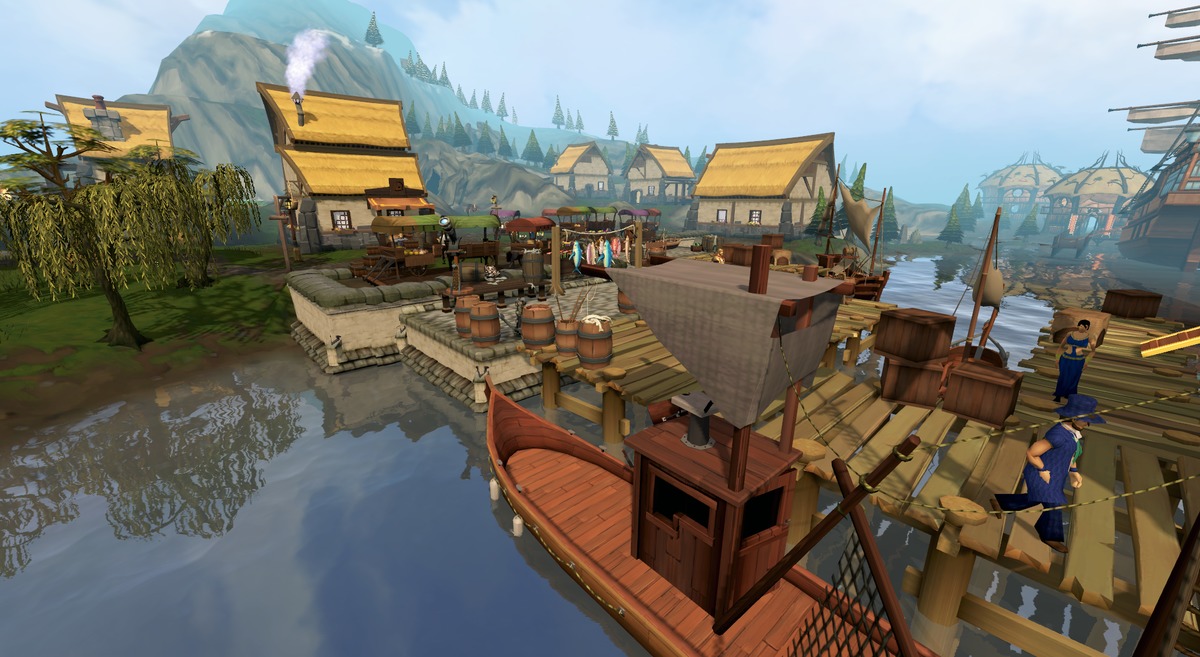 ---
Crystal Peacock Armour – get it with a game card this September
From 1st September to 30th September, if you purchase and redeem a game card and use it to give yourself membership, RuneCoins or Treasure Hunter Keys, you'll get this truly special Crystal Peacock Armour Set.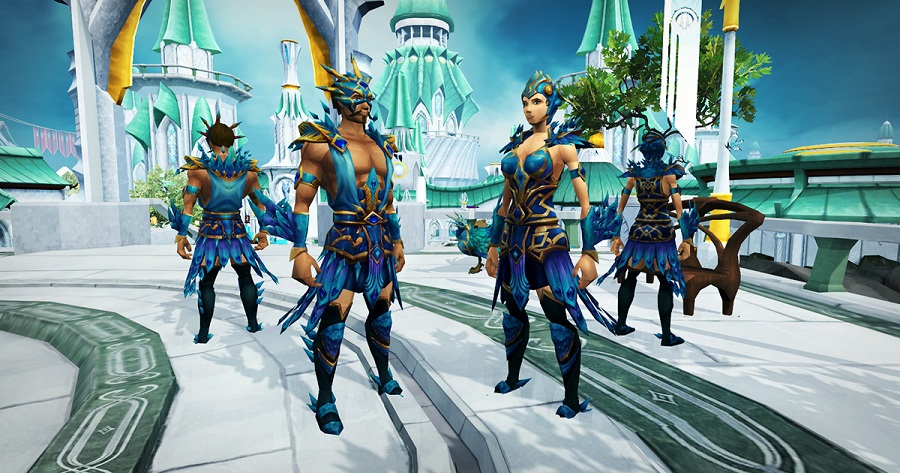 To get your hands on the full set (helmet, body, legs, gloves, boots) grab yourself any game card and redeem it via the RuneScape website.
All information about where to buy and how to activate a RuneScape game card can be found on the store locator page. Once you've redeemed a valid game card on your account, the Crystal Peacock armour will be added to your wardrobe.
Stay tuned for October when Crystal Peacock Weapons will land too!
Please note – Gold Premier Club members will receive all crystal peacock items as they are released in batches after the game update.
---
Patch Notes
For the usual patch notes, check out the forum thread.
---
This Week's Live Streams
Each week we stream Q&As, in-game events and more. Watch the streams and find a full streaming schedule on the Twitch channel. Check the YouTube channel for videos you may have missed, such as a chance to check out Catherby and White Wolf Mountain reworks. This week, we've got a special Stats stream planned for you – read on to find out more!
Tuesday, August 30th| 16:00 Game Time | Stats and Data showcase
This special, one-off stream will aim to showcase some interesting, unbelievable and eye-opening stats, taken from your requests, by our Data Science team. Be prepared to be amazed!
Friday, September 2nd | 20:00 Game Time | Update preview with Mod Shauny
Find out what you can expect from Monday's patches and more with Mod Shauny, this Friday night!
Sunday, September 4th| 19:00 Game Time | PvM with Mod Lee!
Mod Lee will be hosting some Community PvM goodness live on Twitch!
---
In Other News
Cosplay Competition Registration
Cosplayers who would like to enter the cosplay Golden Gnomes, take heed!
To enter the player-judged cosplay, it's now time to email goldengnomeawards@jagex.com with the following information:
Real Name
RuneScape Display Name
How long have you been cosplaying?
Who/What you're cosplaying as?
What is the inspiration behind your cosplay?
Attached progress pictures of your cosplay and dates/descriptions
(Please answer all questions for your entry to count.)
Entries should be submitted no later than the 11th of September. More information will be sent to entrants in the week run up to RuneFest, so make sure you send your entry from an email you can access while travelling.
Players who are entering as a group should be aware that we expect that group to be a relevant in-game group - not a random set of RuneScape related costumes.
If you have any further questions about entering, see Mod Kalaya's forum thread. Remember to check if anyone has already asked your question in the replies, or feel free to ask something if you don't see it.
If you'd like to remind yourself of the rules of this year's cosplay competition, please see the original forum thread.
Vote for the winner of best RS and OSRS streamer and video maker
Thank you for responding to our call for nominations. It's now time to cast your votes for the best RuneScape and Old School RuneScape video maker and streamer categories. Head over to Mod Kalaya's forum thread for links to the voting pages!
RuneFest 2016 will take place on the 17th September at the Battersea Evolution in London. Tickets are still available and can be found on the official ticketing website.
WIN: An Inferno Adze
We want to see your Summers of Adventure! Send us your holiday postcards for a chance to win a life-sized Inferno Adze.
But hurry, entries close on the 2nd September! (We'll allow entry for any postcards date-marked before then, so it doesn't matter if you'll be sending them from far away). Check out the details on the forum.
Design Your Arc Island Competition Winners
Congratulations to Zent1ence, winner of our 'Design Your Arc Island' competition! They grab themselves a life-sized Mizuyari spear and three-months' membership!
Our two other finalists were Captious and Lelouch Vi B, both receiving a Bond and a month's membership each.
You can see all three finalists' concepts and ideas in the forum thread. Thank you everyone for entering! We thoroughly enjoyed seeing and reading all of your creative ideas.
---
Have a great week!
The RuneScape Team