Get your hands on four (!) Elite Skilling Outfits in Treasure Hunter chests in a promo that spans Thursday 9th June at 00:00 UTC until Monday 13th June at 23:59 UTC. A different outfit will be available each day and all four will be available on the final day.
For each type of outfit there are three or four varieties to collect which – when worn – give bonuses to XP gain in their related skill. Combine all varieties into a greater outfit, which ups the XP gains and imparts yet more benefits.
Collect all the parts you are missing or start the search for some brand-new skill-boosting threads!
---
Which outfits are available and what do they do?
Pictures shown depict the combined version of each outfit. All parts necessary to create the combined version of an outfit are available on that outfit's relevant day.
9th June (00:00 UTC – 23:59 UTC) – Gemstone Golem Outfit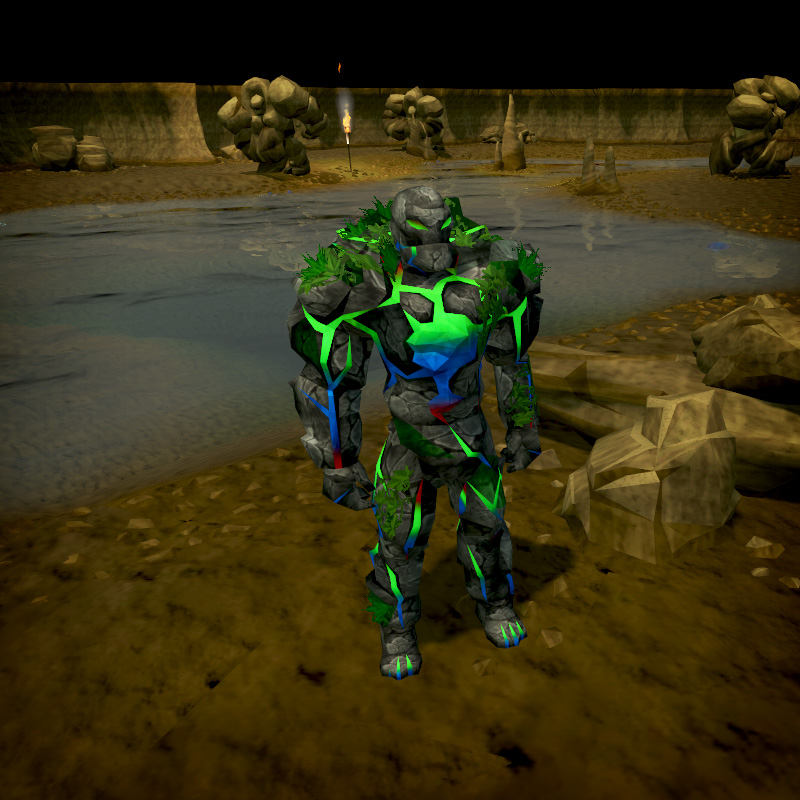 This powerful outfit gives some fantastic mining benefits, including - in its combined form - up to a 7% higher chance of successful mining and all living rock creatures becoming non-aggressive.
10th June (00:00 UTC – 23:59 UTC) – Rune Ethereal Outfit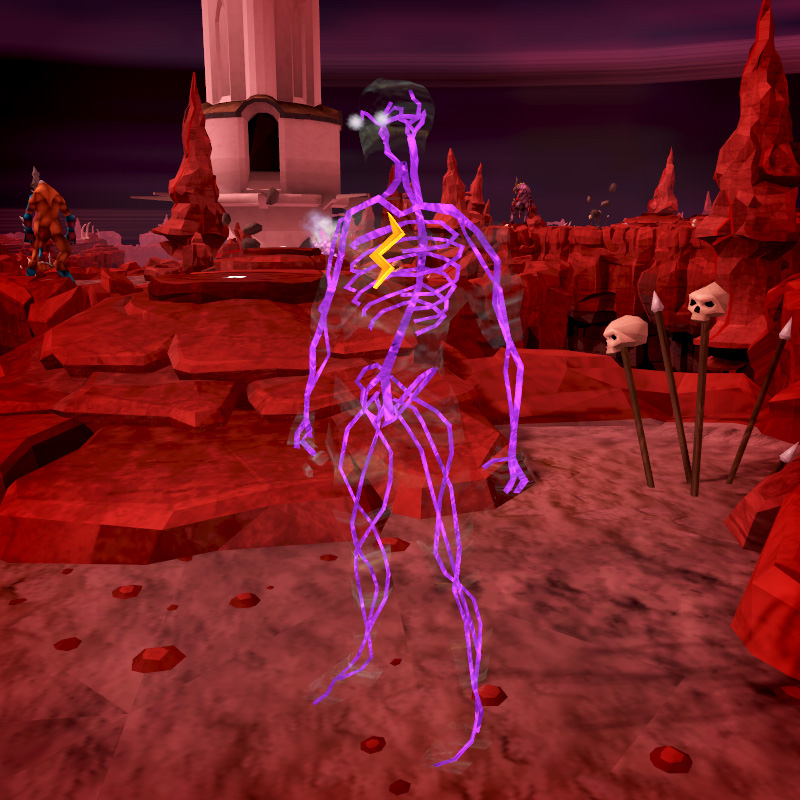 Become the ultimate runecrafter with an outfit that – when completed - provides fantastic effects, like up to 7% higher chances of doubling your runes in Runespan and a 50% higher chance that your rune pouch will not degrade.
11th June (00:00 UTC – 23:59 UTC) – Shark Outfit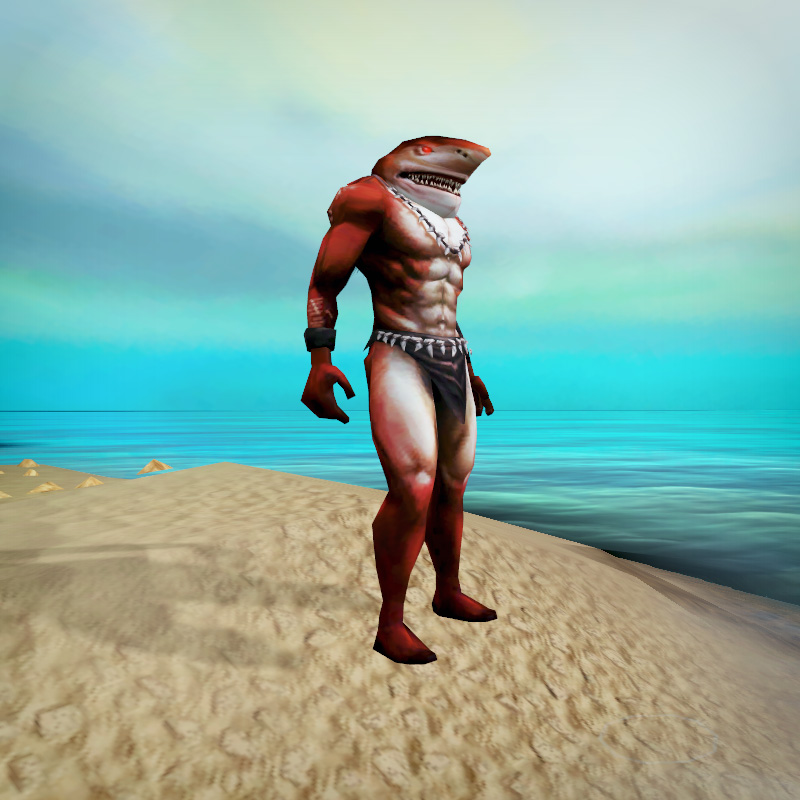 Fish like you've never fished before with an outfit that, in its combined form, provides benefits including a 7% higher chance of catching fish, a 10% chance of catching double fish and a fantastic gobbling animation.
12th June (00:00 UTC – 23:59 UTC) – Divine Simulacrum Outfit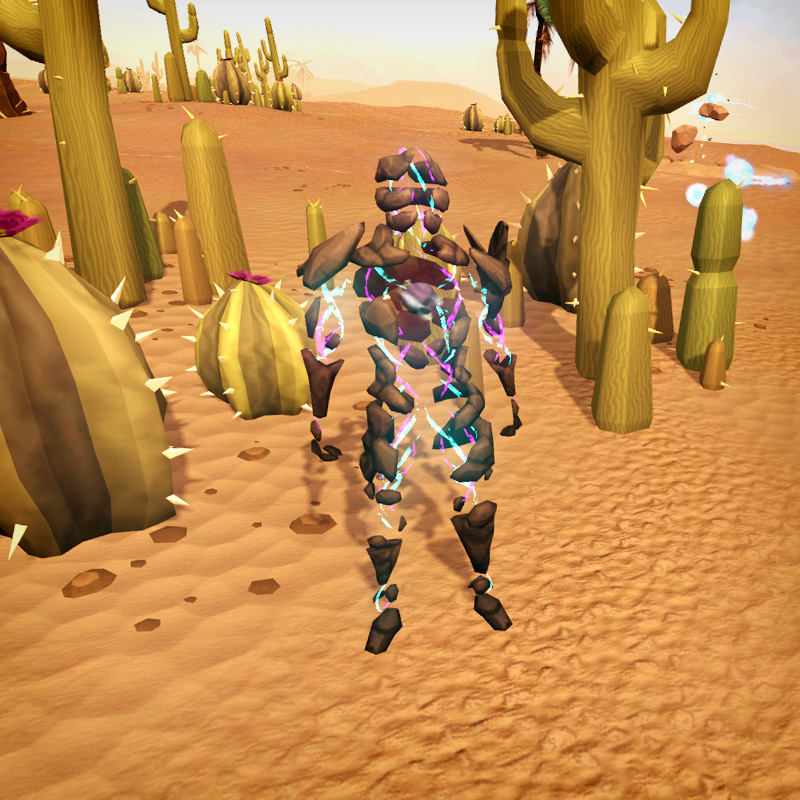 This outfit is simply divine! Its combined form's effects include a 7% chance to harvest two memories and unlimited teleports to May Stormbrewer or Guthix's shrine if you have completed the quest Fate of the Gods.
13th June (00:00 UTC – 23:59 UTC) – ALL outfits
All parts of all the outfits are up for grabs in the final day frenzy!
Note - If you complete all the outfits then you will be rewarded instead with either a large lamp or large star for the skill represented by that day's outfit. On the final day, the prize will be a large XP star or lamp for any of the skills counted for across the promo.
The RuneScape Team
---
Treasure Hunter is playable from within RuneScape, allowing players to use Keys to claim in-game items as prizes. These range from useful resources to rare weapons and exclusive gear.
Playing Treasure Hunter is simple - click the treasure chest icon that pops up when you log in. If you've not played before, just follow the on-screen guide.
Everyone gets at least one Key per day, and RuneScape members get two. You can earn more Keys while playing the game, or stock up by redeeming Bonds.
If you'd like more, you can also buy Keys on the website, or by clicking 'Buy Keys' within the Treasure Hunter interface in-game.