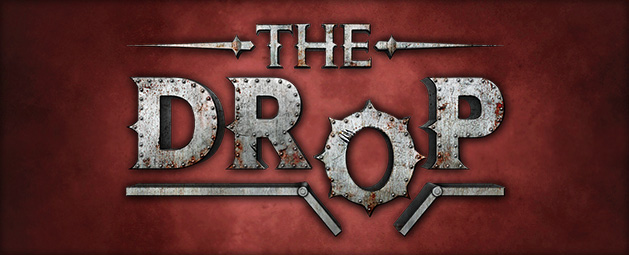 £100k+ for mental health - how to get involved!
Life is that extra bit challenging for everyone at the moment, and isolation is proving a particular struggle for those impacted by mental health issues.
Jagex wants to help as much as it can by supporting our fantastic mental health charity partners CPSL Mind, The Prince's Trust and Rise Above the Disorder. In fact, as revealed by our CEO Mod Pips earlier this month, we have already pledged to donate an additional £100,000 to these partners.
The below explains how that £100,000 is getting to our charities and how you can help us raise even more by taking part in our Mental Health Awareness week activities! Plus, Old School also has its own events contributing to the £100,000 donation.
So, what have we got planned? We're glad you dropped in to find out.
The Drop
The Drop is an in-game quiz show which will take place within RuneScape between April 27th and midnight on May 3rd. Players will be presented with a succession of questions, each of which has four multiple choice answers. Answer right, and you progress to the next question. Answer wrong, however, and prepare to be thrown into THE DROP!
The minigame has 12 questions in total, and for every player who takes on The Drop one or more times, Jagex will donate £1 to our charity partners, up to a maximum of £34,500.
However, don't give up if you get one wrong. You can confront The Drop as many times as you like, and should you successfully answer all 12 questions, you'll grab yourself a new title, some lamps and some stars.
So make sure you give The Drop a go and support our wonderful partner charities!
Mental Health Awareness Week
And there's more! Mental Health Awareness Week kicks off on May 18th and to mark it, RuneScape will be running a time limited event between May 18th and May 24th.
Players can check in with our in-game charity representatives outside of Lumbridge Crater at any time throughout this period. Each day you'll get the chance to answer some questions about mental health, and will be rewarded with lamps for your time!
Players who amass enough currency during the event can also grab themselves the 'Eugene the Brain' pet and some new armour! Players can enjoy a 25% currency gain boost for training Archaeology and for completing and contributing to collections. There will also be 15% boosts for Prayer, Agility and Constitution. Players will be able to swap their currency for rewards until June 1st.
100% of revenue from the event will go to our partner charities!
Take Care of Yourselves
Be sure to check out the recent post from Mod Pips, which explains lots of other things we're doing to increase our support during this difficult time. If you personally are struggling, we also offer some online resources that might be of some help.
Be well everyone, and we'll see you in Gielinor!
---
- The RuneScape Team