Behind the Scenes – May 2015
May is a busy time in the real world, so this month's selection of updates is all about getting the most from your precious game time!
---
RS Road Trip
Out today is the RuneScape Road Trip: a collection of exciting tasks for you to complete throughout the month of May. It's similar in design to last year's road trip, but is vastly improved thanks to your feedback, and comes with a fresh helping of shiny new rewards.
These include a private resource dungeon accessible via the new Explorer's Aura, complete with monsters to kill or generous resources (your choice of the two), boosted XP and a bank chest for fast, easy access. Plus, you can get reward lamps and your own special freaky little pet based on Fluffie: a strange, mind-controlling, evil-yet-super-cute thing from an ancient gnome quest.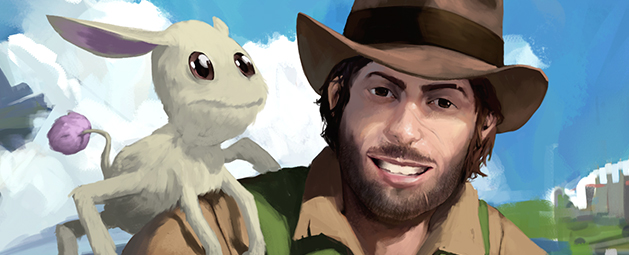 If there are tasks you just don't like, or you want to complete your road trip in a super-fast time, hunt out a J-Mod just like me in the live game, and we can auto-complete them for you! We'll be hanging around specific locations throughout May, so do make sure you pop by to say hello!
For those times when we're not around, we've whipped up some regularly-spawning JMod clones to take our place, so everyone should have the opportunity to get their stamps if they wish.
Throughout May we'll be running a series of weekend boosts for skilling, slaying, dungeoneering, ports and minigames, so it's well worth playing if you find some spare time over the coming weekends. In fact, the skiller weekend has just kicked off!
We're also running a Community Road Trip on social media: Twitter, Facebook, Reddit, and on our own forums. You can complete special tasks there throughout May to gain entry into two separate prize draws for some great real life prizes!
Pick up your road trip journal from the Burthorpe or Prifddinas Challenge Mistress and get started!
---
Minigame Spotlight System
We know that it's sometimes difficult to find a group to play minigames, even with the awesome new grouping system. We've decided to create a new way of playing and earning rewards by adding a universal minigame currency called thalers.
You can earn it by playing any minigame, but every three days, one will be "spotlighted" to earn five times as many thalers as normal! On launch, Barbarian Assault will be the spotlighted game, with Conquest following soon after. You can spend thalers on existing minigame rewards, silverhawk boots and charges, or even elite clue scrolls and prismatic XP stars.
This will mean that even the most obscure games will get their time in the spotlight, giving you an eager group of players to play with!
---
Improved Loot Mechanics
We've been working on a new way to pick up loot, and it's been in the beta for the past month. Thanks for your feedback so far - we're almost finished implementing it, and Improved Looting will be ready for launch later in the month!
For those of you who haven't seen it, it's an optional feature that allows you to pick up all your loot across a few game squares in two easy clicks. You can even customise it to only pick up certain types of loot: maybe you're only after herbs, or items over a certain value. It's a small update that makes a big difference, and it's one of my favourites coming this month.
---
Beta
The beta servers have been very useful in the past few months, with the EOC/Legacy Mash Up launching a few days ago and the Death Rework in its final feedback phase. Depending on how this goes, we may get the Death Rework to you at the end of this month – any time you can spare to try it out and give us your feedback will be a huge help!
Keep a look out for more beta experiments in the near future.
---
Updated D&D Rewards
When not sneaking around the Jagex office, the ninjas have found time to update the rewards for a bunch of RuneScape's Distractions & Diversions. They've added a new title for D&D fans, reworked Champion's Challenge to act as an optional repeatable event, fixed up the Skeletal Horror to offer elite clue scrolls, added a new phoenix familiar, made Goblin Flash Mobs free to play, the option to reset your Fish Flingers daily cap with tickets, created a teleport to Bork via the elite Varrock armour, improved the XP from the Evil Tree...
There's a whole lot more, but the Ninjas chased me off before I could find out the rest. Check out Mod Pi's dev blog for more information!
---
In Other News
Solomon's got a few tricks up his sleeves too month, too, with dyes to customise your outfits and a brand new, limited edition legendary pet called the shadow drake, which is only available for the next few weeks.
Our RuneLabs criteria for the month is a small, horror-themed update for use at Halloween. Start thinking about your favourite scary ideas!
To celebrate the launch of Block N Load, there's an in-game outfit inspired by the hot-headed automaton Cogwheel. You can get it by playing five Block N Load matches between now and the 10th of May.

Block N Load's free on Steam this weekend, so what're you waiting for? Get building, shooting and enjoying the madcap fun.
Finally, keep your eyes on the skies. Something's on the way - something big – and soon all of Gielinor will have no choice but to take notice.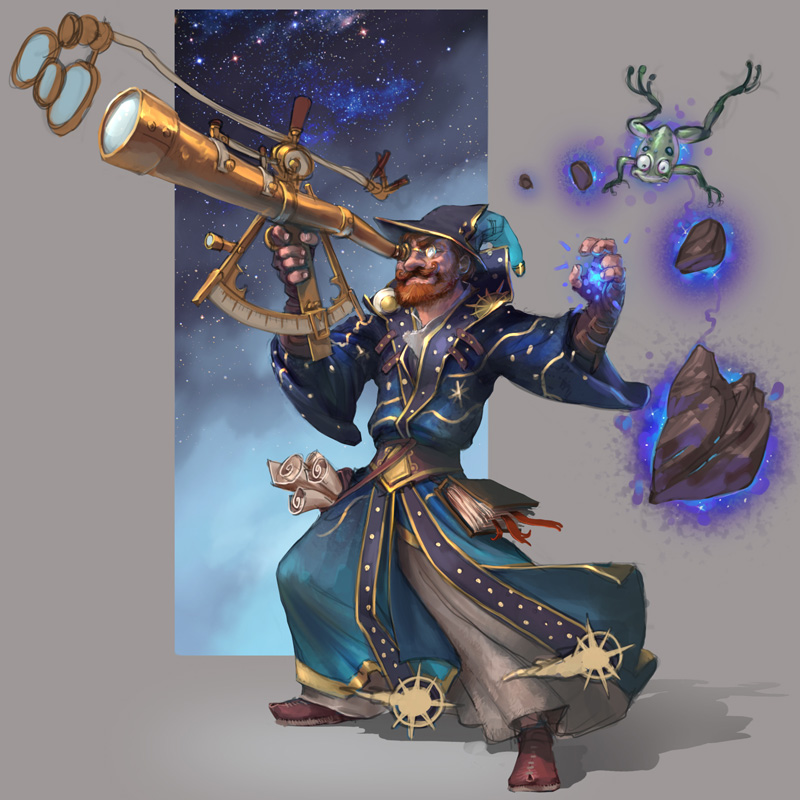 W00ters out!
Mod Mark
RuneScape Design Director
---
Podcast - RuneScape Road Trip
Listen to our latest podcast now - where brave wayfarers Mod Moltare and Mod Matthe meet at the crossroads to discuss the RuneScape Road Trip.
You can also follow our official podcasts on PodBean or iTunes.
The RuneScape Community Team
---
What is a Behind the Scenes article?
Behind the Scenes is a sneak peek at the planned game updates that we hope to launch in the coming month.
This, however, is only a plan - not a promise - that a particular update will be released in a particular way or at a particular time. To get you the highest quality updates as quickly as possible, we usually keep on tweaking and testing right up until the moment before release, so sometimes things change or take a bit longer than expected. We aren't afraid to change our plan if necessary, as we will never launch an update before it is ready.