Now that The Land Out of Time is quite literally on the horizon, the workers at the Varrock dig site have redoubled their efforts to reach the mysterious landmass. They need your help to build a seaworthy vessel and in return, they're offering a sizeable reward.
To get started with Breaking the Storm, speak to Mr. Mordaut near the Varrock dig site. You can also teleport to him from event noticeboards all over Gielinor.
Event Schedule
As every shipwright knows, there are four phases to building a boat, and the whole thing can be finished in just two weeks.*
In phase 1, you'll be using your Farming and Woodcutting skills to grow enchanted trees and cut them down. Then, use that wood – and your Construction skill – to reinforce the hull of the boat. Phase 1 starts on Monday June 24th .
As new phases arrive, additional skill activities become available.
Phase 2 is positively riveting. By which we mean that you'll be using Smithing and Construction to forge rivets and attach them to the boat. Phase 2 kicks off on Thursday June 27th.
Choose between Magic or Invention for phase 3, where you'll either be empowering the wards that will protect the boat on its journey, or tinkering with the engine. You didn't think we were going to row there, did you? Phase 3 begins on Saturday June 29th.
In the final phase, you'll put the finishing touches on the boat. Use Divination to channel energy into the hull, or use Crafting to sew a set of sails. Phase 4 commences on Thursday July 4th before the event wraps up on Sunday July 7th.
*Disclaimer: we're not shipwrights.
Building Materials
While completing skilling tasks during the event, you'll earn extra boat materials – up to a maximum of 500 per day. These are in addition to the boat materials you can earn from skilling throughout the world.
As a thank you from the Dig Site staff, throughout the event every volunteer will get a Double XP boost while earning their daily boat materials (as well as the passive +10% boost across the digsite!). You can extend this XP boost by purchasing and using a consumable Booster, available from the event interface. In fact, you'll get your first for free - just head over to the shop interface.
Rewards
Completing the main event will net you several rewards, including a pair of mystery boxes, the Varrock Flag resting animation and the 'Stormbreaker' title. You'll also get a full set of Varrock Agents' Armour, perfect for strutting your stuff around the Land Out of Time. Perhaps more excitingly, though - hand in enough boat materials and an adorable Mordaut Jr pet to follow you around and record your epic adventures can be yours!
In addition to the main event, Mr. Mordaut is looking for someone to help him out with a spot of archaeology. Look forward to 500 free boat materials and a tome that gives the player magic XP on use as a reward for completing the task.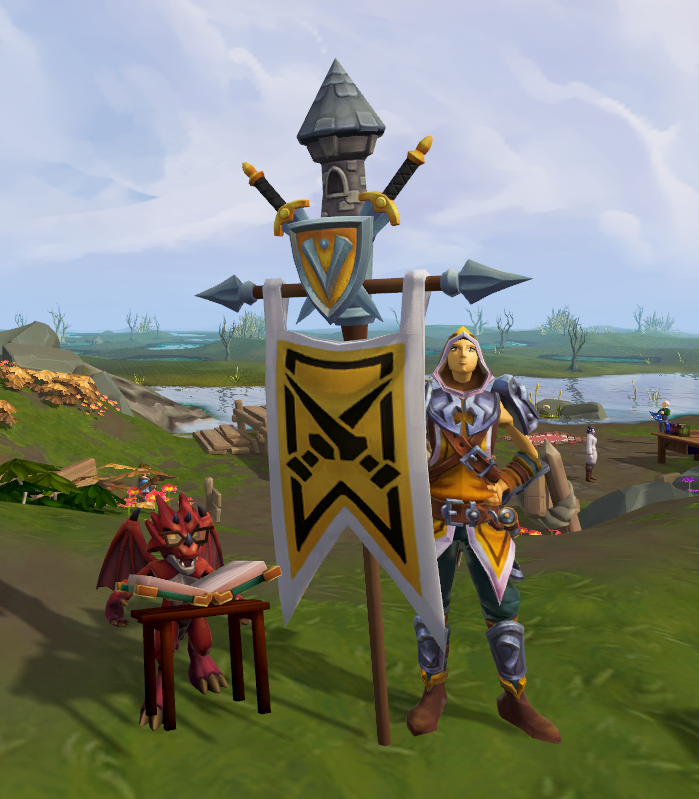 By the way – we hope you've been taking care of that Mysterious Egg from the Guilded Eggstravaganza. Why not show it around the shipyard and see if it does anything… eggciting?