Welcome to the latest Community Chronicle. Every fortnight, we round up the most exciting, art, videos - and more - fresh from the RuneScape community!
Over the last couple of weeks, we've had some exciting community events, new videos uploaded, live streams and even a huge player visit with some of our passionate players. Join us as we dive deeper into the juicy details!
---
What to Watch
As part of Power to the Players, we offered you the chance to decide on whether you'd like to see Master Skillcapes in the game. ScapeSkill, who recently visited Jagex HQ for GameBlast, has put together a video which shows off all of the artwork and in-game footage of the Master Capes before they are released!
K Chimerical has recorded an in-game survival challenge, inspired by the Hunger Games. Check out the battle…
---
In Game
If you fancy a game of Pest Control, then you might want to consider checking out 102alpha's Weekly Pest Control event. It runs every Friday night at 23:00 GMT on world 69. Just join 102alpha's friends chat to get in on the fun!
April will also feature one of the biggest events of the year! The RuneScape Gathering 2014! This year, the organisers will be streaming it live on the official RuneScape Twitch channel too. The event will take place on the 19th April at 7pm GMT – head to Ice Mountain on world 80 on the night to join in. For full details, you can check out their forum thread in the Events – "One Off" forum.
---
Social Media
ForumScape (previously known as Sigil Drop) has been hard at work creating some great little Bobbleheads for everyone on Twitter scene! Make sure you tweet him with any feedback you may have, and if you ask nice enough he may even create one for you too!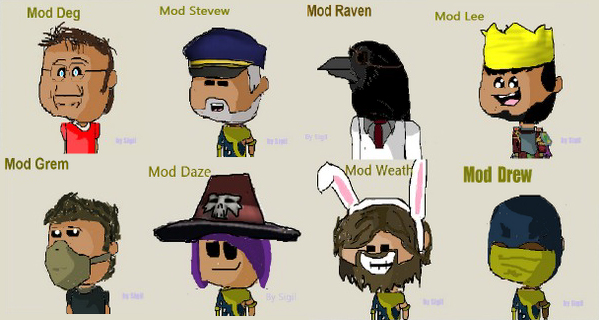 ---
Fansites
RuneHQ will be finding out who's the strongest on the 4th April in a Tzhaar Fight Pits event. If you want to prove yourself as a mighty warrior, and earn some Tokkul in the process then you can take part at 11PM GMT on world 60. For more information, head over to the RuneHQ Events Forum.
Swedish fansite, RSDreamTeam will be hosting a community event on the 5th April at 6PM forum-time. They'll be doing their best to grab some loot as robbers, or protecting treasure as guards in a game of Heist. They'll be organising it in their friends chat – Zairward – and will be running their event on world 119.
The Czecho-Slovak Forces fansite have been lucky enough to get an interview with Mod Ash. Check out their questions, and Mod Ash's answers on their forums.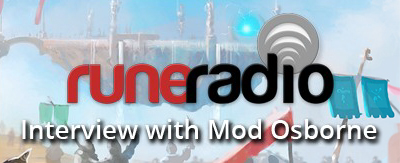 This afternoon, RuneZone's RuneRadio will be broadcasting another JMod takeover show. This time, with the lord of lore himself – Mod Osborne! He'll be playing his favourite songs, and answering some of your questions, live on air. If you have any questions you'd like him to answer, you can post them on this thread, or ask them live during the show! You can tune in live from 4PM BST or catch up on the show's highlights afterwards on YouTube.
---
Player Visit
A few days ago Jagex opened its doors to some of our combat and community champions across RuneScape in the latest studio tour. The guest list included No1s Perfect, B0aty, A1i5ha, Saber Six, iKellie, Wisely Done, His Lordship, Heatley, Ferenc2017 and Skyenay.
The group spent two days here at HQ getting to see behind the scenes along with meeting the developers and creators of all things RuneScape. Our special guests took part in brainstorming sessions for future updates and also got the chance to play and give feedback on some upcoming content.
Some of the group livestreamed from the studio reaching around 7,000 viewers over on our Twitch channel!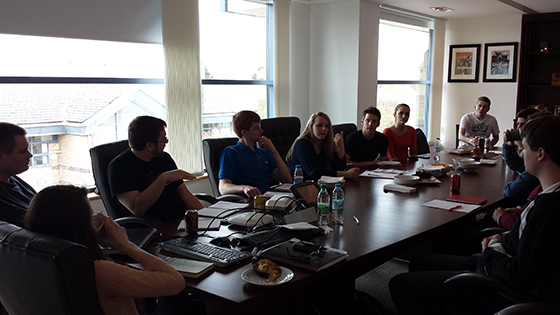 ---
If you have anything you'd like us to include in the next Community Chronicle, then please e-mail us at community@jagex.com!
The RuneScape Community Team