Have you ever had an idea for a little follower to parade around behind you as you explore Gielinor? Have you wanted a companion puppy, a friendly monkey, or some strange creature from beyond the dawn of time that was all your own idea? Now is your chance!
This exciting competition gives you the opportunity to add a brand new pet to RuneScape. Whether you draw it, make it or just describe it, the aim is for you to design an awesome RuneScape pet which will be available via Solomon's General Store!
It could be almost anything ľ your imaginations are the only limit ľ just consider that the size of the pet will have to be similar to those already in game, and appropriate for RuneScape. When shortlisting pets, consideration will have to be taken as to whether or not the pet is feasible to be included within the game.
Once the competition closes, we'll be picking our favourite entries out and putting the top three to a community vote, where you'll get to decide which one makes it into the live game. Think of how we ran the outfit competition back in December, and the emote competition earlier this year.
To encourage you all - and to show that lack of artistic talent is not a bar to entry - some of the JMod's have designed their own pets for your amusement! We'll start with this, exceptional design below. Expect to see more in the weeks to come!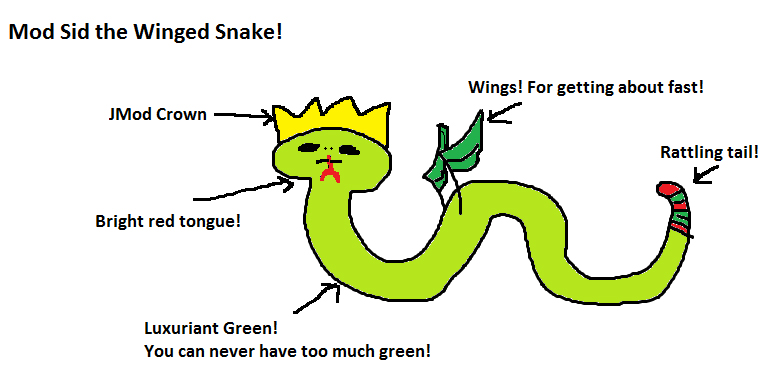 If you wish to enter you will need to submit your design description or image to competitions@jagex.com with 'Design a Pet Entry' in the subject.
The winner of the competition will have their pet design featured in game through Solomon's General Store, with our team making the pet as close to the winning design as possible.
---
Competition Rules
The competition will open on the 8th April.
All entries must be received by 23:59 BST on Monday 21st April.
All entries will be considered as concept design and the final details will be developed by Jagex's dev teams.
Entries may be images or descriptions of the design.
All entries must be sent to competitions@jagex.com.
All rights to the designs will become the property of Jagex Ltd.
Entries will be judged and then the 3 finalists offered to a public vote from Tuesday 22nd April.
Voting will close and the winner will be announced on Monday 28th April.
The closing date for this competition is Monday 21st of April at 23:59 BST.
The Community Management Team