Have you started using your Double XP time yet? If not, best you'd best get moving as the clock is ticking! In other news, we've got information about our Update Stream, new merch, and your chance to talk to us about Archaeology.
Double XP Weekend: Extended
Remember, you only have until March 2nd to make the most of your 48 hours of Double XP. The clock only ticks down while you're playing the game, so you've still got time to plan out how to use it effectively.
Why not tell us what you're training on Twitter, Facebook, Reddit or Discord, and share your top tips?
For more information on Double XP Weekend: Extended, see the dedicated newspost here.
Patch Notes
This week we've got rather a lot of QoL and diversity changes, including the following:
Lady Deathknell has closed down the Combat Academy and the Lumbridge Market (noticing the free real estate) has moved in.
Flies are now stackable.
Various NPCs in Karamja have been given more appropriate titles.
See the Patch Notes post for the rest of the changes and fixes coming to the game this week!
Desert Pantheon and Dwarven Instinct Auras
As promised, the Desert Pantheon and Dwarven Instinct Auras are finally available to everyone!
Here's how you can get hold of them:
Desert Pantheon:
Costs 2k Desert Pantheon fragments.
You can earn 50 fragments each time you fully complete all the objectives in a Shifting Tomb while having tier 8 (Loved) overall Menaphos reputation.
You can then craft the aura by clicking on the fragments to transform them.
Note: the aura no longer has the 'Ward of Itchlarin' (Sign of Life) feature.
Dwarven Instinct:
Comes in two halves, each of which can be purchased from the Artisan Workshop for 100% respect.
Alternatively, each aura can be purchased for 2 Bonds in the Bond interface.
Live Streams
Tuesday 25th February – 17:00 UTC (Game Time) – Update Stream
Curious to hear what we've been up to with Archaeology? Then look no further than your weekly rendez-vous with your fellow JMods! In this special live stream, we'll start digging our mattocks into the skill. There will be surprises. And yes, there definitely will be archaeologically-accurate puns!

LootScape will be enabled.
Friday 28th February – 15:00 UTC (Game Time) – Featured stream: Maikeru
This week, our featured streamer is Maikeru! Hop with him on a chase for medium Clues and completion of the Log.
That's right, you can receive in-game loot when you watch a RS streamer. It works exactly the same way as our official streams, just watch Maikeru's stream (his Twitch channel) and you'll receive the LootScape the following day.
LootScape will be enabled.
Engagement Survey
As you know, we're very keen on knowing what you think about our latest updates and the way we communicate with players. You'll have a chance this week to fill out an Engagement Survey. If you've got the time, do complete it – surveys like this one are our main way of gathering your thoughts and opinions, and it's the best way to ensure that your voice is heard by the team.
You only have until Tuesday 25th (tomorrow) to take part, so click here to make sure your voice is heard!
Premier Club
Time is running out to get the best membership deal of the year! Premier Club will become unavailable on Sunday, March 1st, so if you're looking to get your hands on the Bright Inquisitor Armour, the 2020 Premier Club Artefact, T-Bone the Baby Dinosaur and a whole lot more… be quick! Grab your membership.
Merch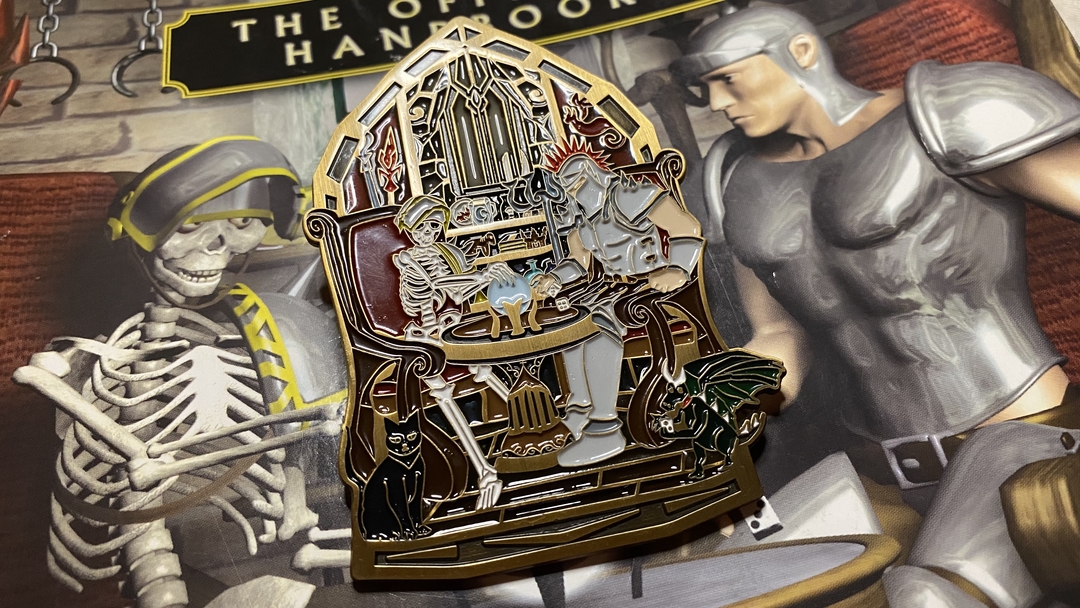 There are a whole bunch of new lines in the Official Merch Store this week, including a limited edition Tim & Crunchy pin from Angels Scapes. You might recognise this iconic pair from The Official RuneScape Handbook, published in 2006, or from Behind the Scenes during the Gower Quest. If you're planning on taking them home with you, we recommend preordering the pin by 08:00 on March 3rd.
Other exciting new items include the limited edition DFS pin, the Ironman varsity jacket and the enamel Hitpoint mug. Go check out the store to see the full range!
Instagram Filter
With so many skills to choose from during Double XP Weekend Extended, it can sometimes be a bit overwhelming deciding what you're going to pump your Double XP into. Well now Instagram can lend a hand!
Our new RuneScape Skill Roll filter is ready and waiting to choose the skill that is best for you. To try it out, simply:
Open Instagram
Search for 'RS Skill Roll'
Click the filter
Alternatively, click on this link (from your mobile)
Let me the magic begin!
Be sure to tag us @runescape to let us know what you got!
Recent Player Visits
It's been a busy month here at Jagex HQ, since we've been playing host to not one, but two player visits!
On February 14th, we had a whole troupe of P-Mods drop in for some Q+A sessions with the J-Mods.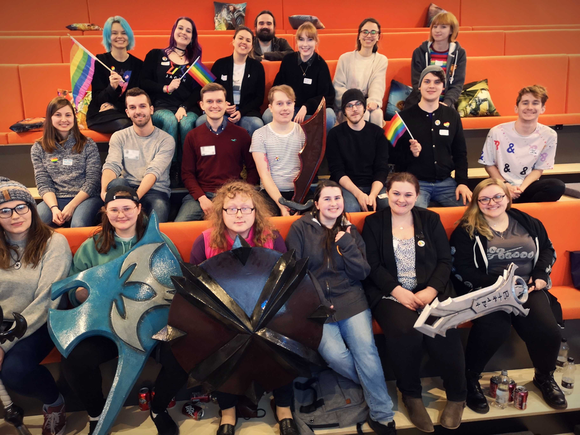 Then, on February 21st, we welcomed 20 LGBT+ players to the office to talk about how we're working to make RuneScape – and Jagex – a more inclusive place to be.
Pink Skirts Events
Pink Skirts is a dedicated P-Mod-led community, and it invites you to a range of daily activities such as PvM masses, Q&As, and other thrilling or chillin' events! Check out all the community events organized by the Pink Skirts on the in-game calendar or on their official schedule here.
---
The RuneScape Team