The BTS will return next week to preview all of April's exciting updates and activities, so, for now, whet your bossing appetite for next week's big release with the official trailer for God Wars Dungeon 2 - enjoy the cinematic show!
---
Merch Store | NEW God T-Shirts| Pre-Order Now!
Show your faction allegiance this month with brand-new God T-Shirts that are available for pre-order in the Official RuneScape Merch Store right now.
All the main gods are catered for, regardless of whether they are taking part in God Wars Dungeon 2. Click the image below to check out the full range.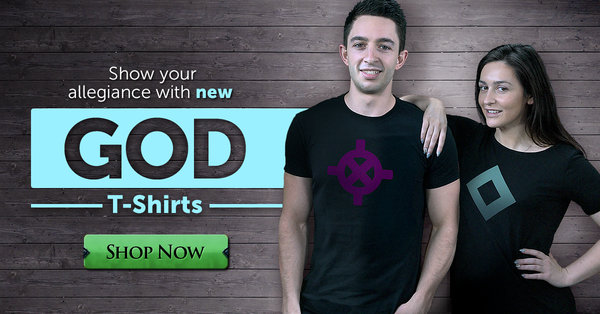 ---
God Wars Dungeon 2 | Animation Stream
If you've not seen it already then Mod StuO's in-depth look at how our team animates a God Wars boss is well worth a watch. Watch on to see how we put together the movements of one of Zamorak's Twin Furies.
---
Rest up this weekend, there will be plenty of fighting to do when the dungeon opens its doors!
The RuneScape Team