We're leaping into action this patch week, tackling all kinds of issues. Most importantly, we've made some changes to Motherlode Maw Enhancers and Actionbars. Plus, we've got some sweet new merch in stock.
Motherlode Maw Enhancers
We're changing the way enhancers obtained from the Motherlode Maw work. To begin with, they will no longer be items – but don't worry! Your enhancers will still exist as passive effects which can be toggled on and off. To do so, simply speak to Wythien in the Meilyr area of Prifddinas, who can also tell you how much charge remains on your enhancers. Enhancers are toggled off by default.
Every time you would usually gain an enhancer, you will be gaining charges on your passive enhancers.
On login, your enhancers will be removed from your bank or inventory, leaving you with up to 16 extra bank slots. Enhancers from Slayer Bounty and Elite Dungeon reward shops have not been changed, and must still be held in the inventory to be used.
Action Bar Fixes
The changes this week centre around how certain items function when placed on the action bar. The crystal teleport seed, the enchanted lyre, and certain items of jewellery will now teleport the player when used from the action bar.
If you're crafty enough to own a scrimshaw (or two, or three) they can now be activated and deactivated using the action bar.
Finally, when placing objects onto the action bar, their icons will now refresh correctly.
Patch Notes
If you'd like to delve deeper into the cave of wonders that is this week's update, you need look no further than the patch notes. Enjoy!
RuneFest 2019
RuneFest 2019 is now set for October 4th & 5th, and tickets are on sale! Grab your tickets and guarantee your entry to the world's best RuneScape celebration. Get your tickets now!
This year, everyone gets everything with one ticket, with The Golden Gnome Awards and RuneFest both included. For tips and suggestions on everything from travel to accommodation, you can also join our dedicated Discord channel, head to the official RuneFest forum or the community-owned Facebook Group.
We will be revealing this year's theme and details as we get closer to RuneFest 2019. So keep an eye on our website and socials!
The Land Out of Time
The Land Out of Time has lots of new adventures to offer and mysteries to unearth. Last week, we revealed Big Game Hunting – a new innovative method to train your Hunter skill (9 new Creatures, resource-based traps, stealth hunt mechanic, new armour/weapon rewards, and more). And this week, it's all about making Slayer even more exciting and taking on an island-wide Agility Course. Alright, let's stretch, pack our bags and head for Anachronia! What's the weather like anyway? We will be giving you all of these details in our video tomorrow - but if you just can't wait for it, subscribe to our newsletter and you'll get the info a day early!
Still craving for more exclusive info? Head to our "World Out of Time" website! You'll find exclusive info about the new story line launched with Desperate Times – that extends to the Land Out of Time – as well as never-seen-before concept art, and even more surprises to be revealed as we get closer to the launch of our Summer update!
Summer Special
Summer Special is back! Get ready to hop in Gielinor and enjoy the longer Summer days thanks to the return of our Summer Special 3-for-2 Months Membership offer. As well as getting 3 months' membership for the price of 2, you also receive the amazing Dragonkin Imperial Set!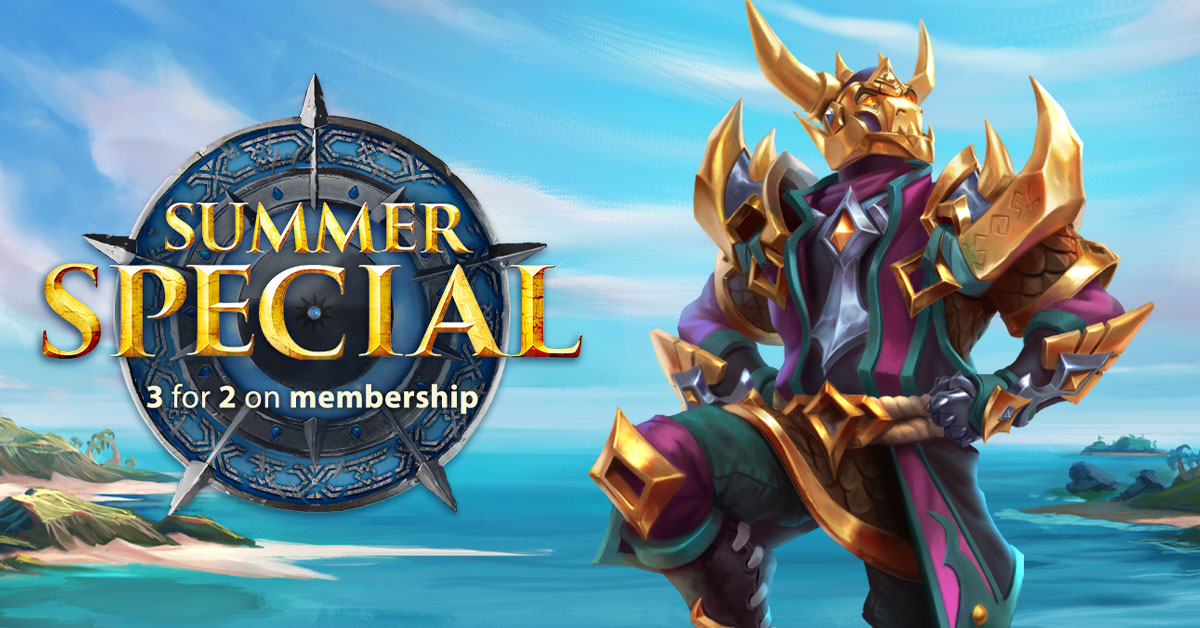 You want more free stuff? Sure thing, we've got two words for you: "Summer Sweepstakes". Yes, we can sense the excitement in all those of you who know what we're talking about. But for the two in the back that are never following anything:
WIN a Chillblast Desktop PC + GT Omega Racing chair + 1 Month RuneScape Membership
What are you waiting for? Click the link above and hop in!
New Merch!
There's new merch on the official RuneScape Store, hurry if you don't want to miss out!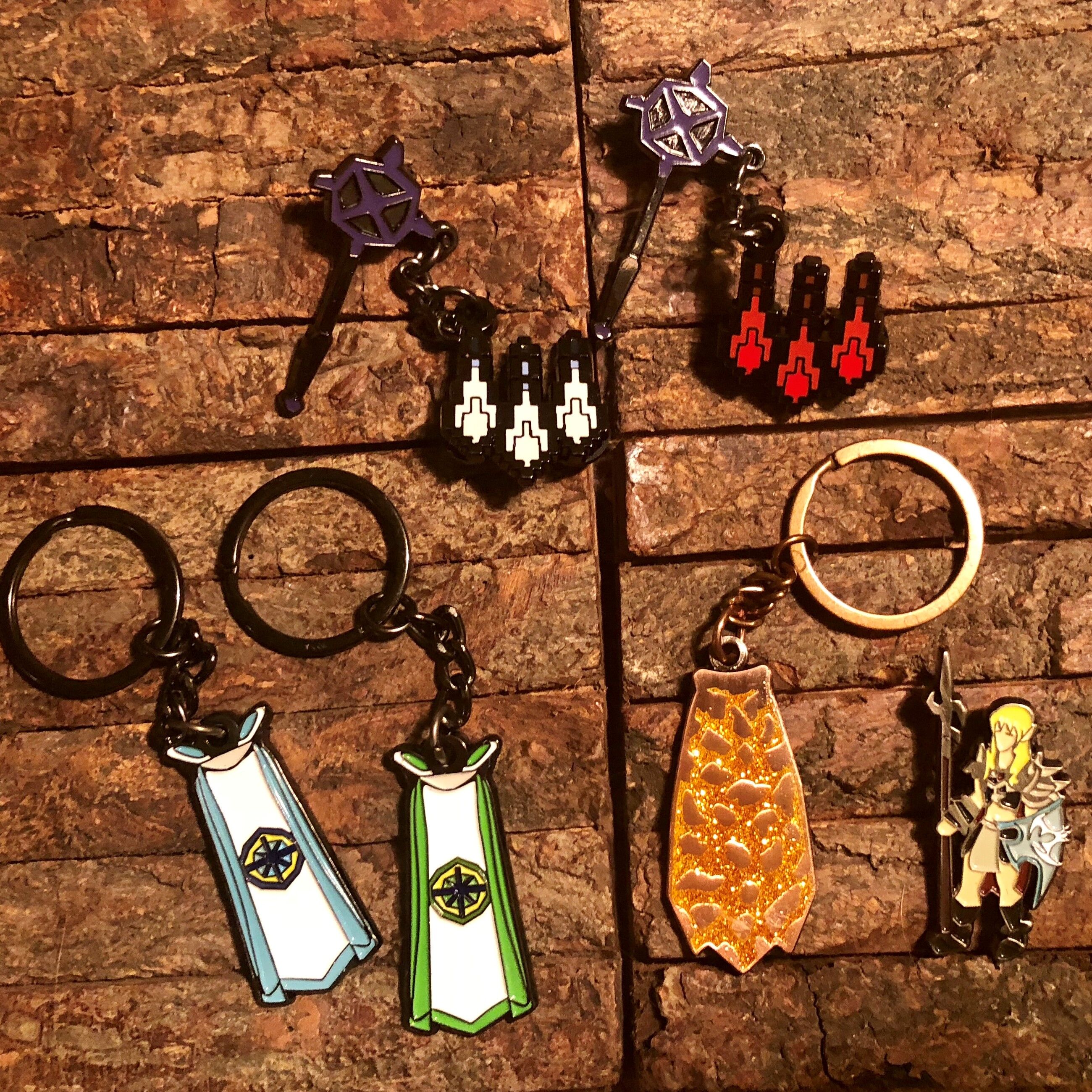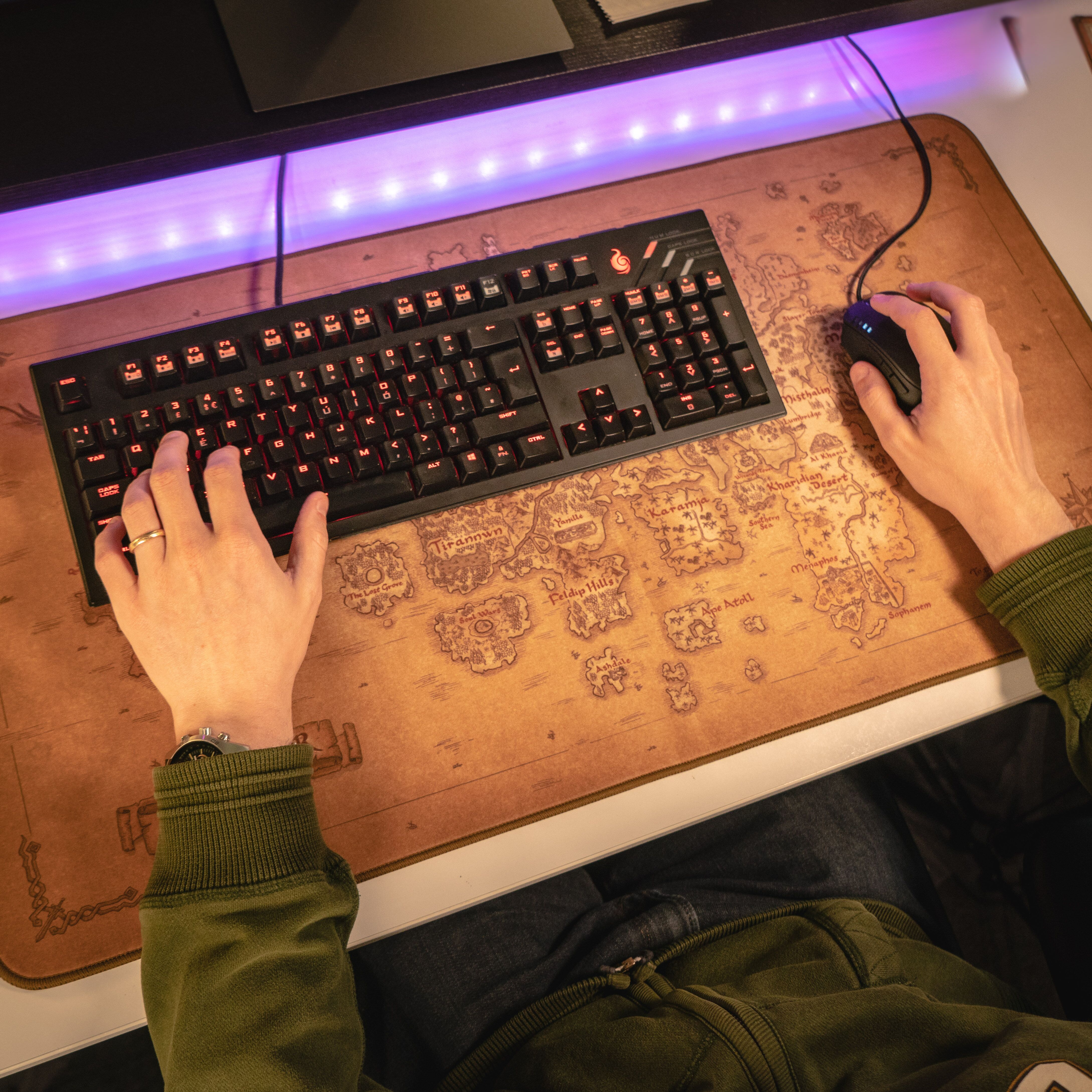 Thanks to all your positive feedback on the Map of Gielinor, we've decided to bring this art as a high-quality Deskmat and Mousemat. And that's not all, AngelsScapes fans will be happy to know that new lines have made their way in the store (Ancient Staff, etc).
LootScape
Our live streams are always a great opportunity to grab some awesome in-game prizes. And we've done one particularly hefty update of the LootScape for you! We've added a bonanza package for your Player-Owned Farm, courtesy of Granny Potterington. In addition, we thought it would be time to bring back some player-favourite goodies: the skilling outfit piece, the Loots Cape and Nature's Balance (main-hand sword override).
This month, each and every RuneScape stream watched will give you a random drop from one of the following:
Guaranteed:
Between 10-100 Player-Owned Farm Beans
A name re-roller or trait re-roller
A random animal for their farm
Guaranteed drop from Basic Drop Table (see below)
View counter goes up on Orb
Chance based:
A random skilling outfit piece (if unowned)
Either Nature's Balance or Loots Cape (if unowned)
Basic Drop Table: Prismatic small fallen star, Prismatic medium fallen star, Prismatic small lamp, Prismatic medium lamp, Spirit Ruby, Spirit Diamond, Advanced Pulse Core, Spring, Silverhawk down, Medium DG Token Box, Small DG Token Box, Uncut Dragonstone, Large Cash Bag, Medium Cash Bag or Small Cash Bag.
Exciting isn't it?! So don't wait up - connect your RS account to your Twitch account and find out more here. Once that's done, have fun and watch our streams during the day for a guaranteed drop.
Live streams this week
Each week, we host developer Q&As, exclusive in-game first looks and more. And it's all live on our Twitch channel, join us! Missed a stream? Don't worry, we keep them all on our YouTube channel. Be sure to Subscribe to be the first to know.
Tuesday, June 18th – 16:00 UTC (Game Time) – Land Out of Time Special
Land ahead! *raise spyglass* Yes, yes, we can finally see it on the horizon, Anachronia - The Land Out of Time! It's getting closer and closer by the day, and we've got so much to show you. Last week we've unveiled Big Game Hunter – a new innovative method to train your Hunter skill. Well this time, the tides are bringing in a whole new lot of content focused on Slayer & Agility!
In addition, we'll take some time to cover the other exciting things happening in Gielinor these days: the Weapon Diversity, the latest news shared on RS Mobile, and the additions from this week's Game Update. So set your reminders and tune in!
LootScape will be enabled (see all details above).
Saturday, June 22nd – 17:00 UTC (Game Time) – iTrolledU Featured Stream
This week, our featured streamer is iTrolledU. Join him for a special HCIM session in Gielinor, grinding his way to the top of the scoreboards!
And since we love to support our amazing Content Creators, this featured stream is also an opportunity to grab a LootScape! That's right, you can now receive in-game loot when you watch a RuneScape streamer. It works exactly the same way as our official streams, just watch iTrolledU's stream (his Twitch channel) and you'll receive the LootScape the following day!
LootScape will be enabled (see all details above).
Sunday, June 23rd – 18:00 UTC (Game Time) – PvM with Mod Lee
Our resident PvM expert Mod Lee knows no fear and he's ready to take you all on another round of boss mass. From Vorago to the Kalphite King, the Corporeal Beast, the Angel of Death, if you've got a set to complete, an achievement to unlock, or simply want to hang out with friends and slay some, this is the place and time!
LootScape will be enabled (see all details above).
Pink skirts Events
Of course, adventures continue in Gielinor even when we're too busy (PKing) creating the adventures of tomorrow. Our PMods are here to welcome you in a range of PvM Boss Masses, Events and Q&As each week. Check out all the community events organised by the Pink Skirts on their official schedule here.
---
The RuneScape Team