In November, we announced that we would be increasing the price of membership for new members and those who've been unsubscribed for more than 14 days.
---
Today, we can confirm that this will come into effect on the 1st of March 2015. You can find the new pricing below: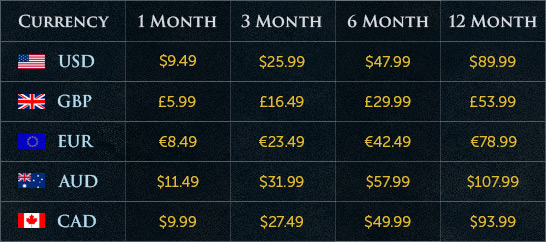 The price of Bonds will also increase: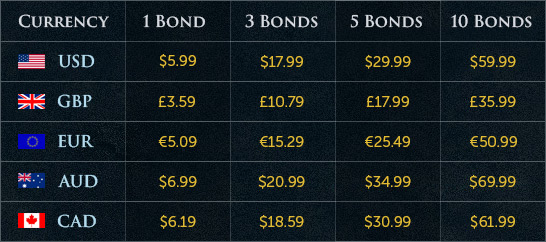 Once the price rises, each Bond will be redeemable for 14 days of membership, 195 RuneCoins or 15 Treasure Hunter Keys. The price rise will not affect the RuneCoin cost of Solomonís Store items.
---
Don't forget - as long as you're a member and don't lapse out for more than 14 days, you're eligible to keep your current rate of membership. Subscribe now to secure access to all of RuneScape's members' content at current prices.
For best value, check out what the Premier Club has to offer. Get RuneScape membership for up to a year, at a reduced price with loads of exclusive in-game gifts and benefits - available until 3rd February.
As always, we're committed to giving you the very best value for your membership. Even at the new full price, RuneScape is highly competitive with other MMOs, and we've got great plans for the rest of 2015.
Watch out for Mod Mark's Behind the Scenes - February post on the 30th of January for details of what's coming up next month, and visit RuneLabs to make your favourite content idea a reality.
---
Thanks again for your ongoing support. Visit our FAQ if you have any further questions.
The RuneScape Team