Join Mods Jane and Osborne as they delve into our very first Quest Pollcast! Tune in to hear Mod Osborne talk about the up and coming Power to the Players poll, where players will be given the opportunity to vote for a continuation quest or a Sixth Age quest.
Unsure on exactly what that means? No worries – Mod Osborne's got you covered, as he will go into exactly what each option represents and will explore the finer, juicier details that we know you'll be craving!
Interviewing Osborne is Mod Jane, offering commentary, player opinion, and more, throughout the exciting discussion – remember you can ask your questions on our Forums and follow us on PodBean.
All of our podcasts are uploaded onto our PodBean account, so be sure to follow us there so you never miss another episode – this time we're releasing it early, so head over to our PodBean page now to take a listen to the full episode!
---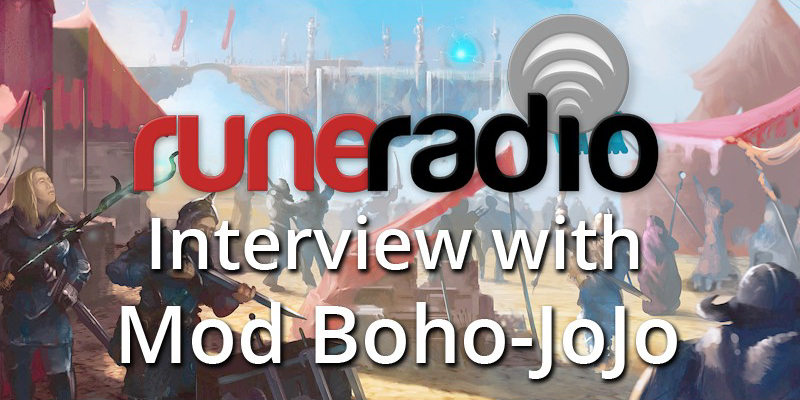 Join DJ Boho-Jojo on RuneZone's RuneRadio on Thursday March 13th at 15:00 GMT and hear DJ Boho-JoJo's beats and flow show; a show full of hot music and great chat. Boho-Jojo will be answering your questions from Facebook and Twitter, the RuneScape forums, and RuneRadio's request system live on air!
To get your questions in early, head over to this thread. Your questions could be about anything, from tips on how to get into the industry, to what a 'day in the life' of a JMod is like! Jo - as she is called in the office - is the Executive Assistant to Mod MMG, so she's often busy running round organizing, planning and generally being awesome!
Jo will also be playing some of her favourite tunes in her 'Beats & Flow Show' while DJing live, so it's definitely worth tuning in and partying along.
So, post your questions for Jo in our thread and we'll get as many of them as we can answered during the show. Simply tune into RuneRadio at 15:00 GMT on the 13th of March to get involved.
Think you'll miss the show? RuneZone will be uploading the show shortly after it airs onto their YouTube channel, at OfficialRZ.
---
Thanks,
RuneScape Community Team