You've heard the news about Steamforged Games bringing Gielinor to tabletop in the RuneScape Kingdoms: Shadow of Elvarg board game?
Well 'Scapers, it's the moment you've been waiting for — time to find out exactly what's included in their Kickstarter!
Launching May 31 on Kickstarter, RuneScape Kingdoms: SoE will unfurl the map of Asgarnia and Misthalin on the tabletop before your very eyes. There, you'll find quests, capes, NPC's, bosses, and more! Follow Steamforged's Kickstarter now so you don't miss out (it's only live for 10 days!).
Without further ado, let's check out the pledge levels…
Core Pledge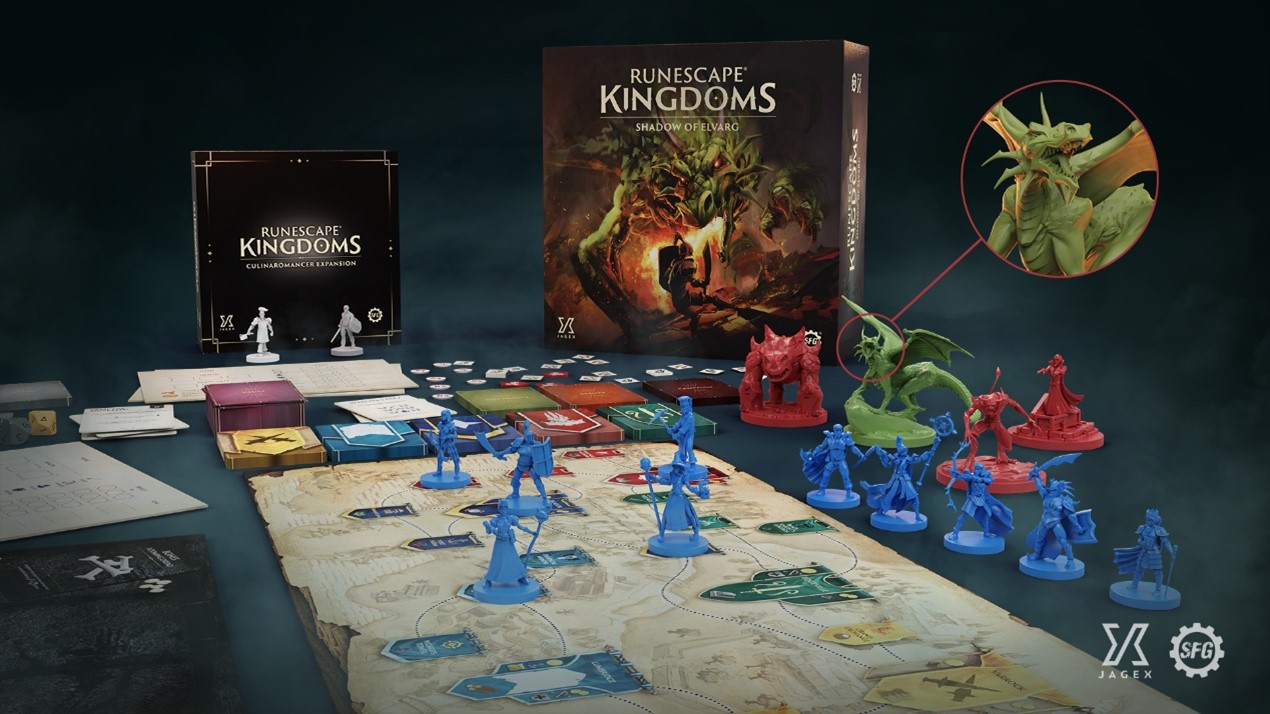 If you'd just like the core board game and Kickstarter exclusive gameplay content, this pledge level is for you! Priced at £65 / $80 (a $35 discount on equivalent retail price) the Core Pledge includes RuneScape Kingdoms: Shadow of Elvarg and the Kickstarter exclusive Culinaromancer Expansion, including the Culinaromancer mini and boss campaign and Noob NPC mini.
Altogether, that adds up to a 15 hour replayable campaign, plus 16 highly detailed minis and over 400 cards. You'll also get all the Kickstarter exclusive cards unlocked through backer votes during the Kickstarter — more on this below!
Gameplay All-in Pledge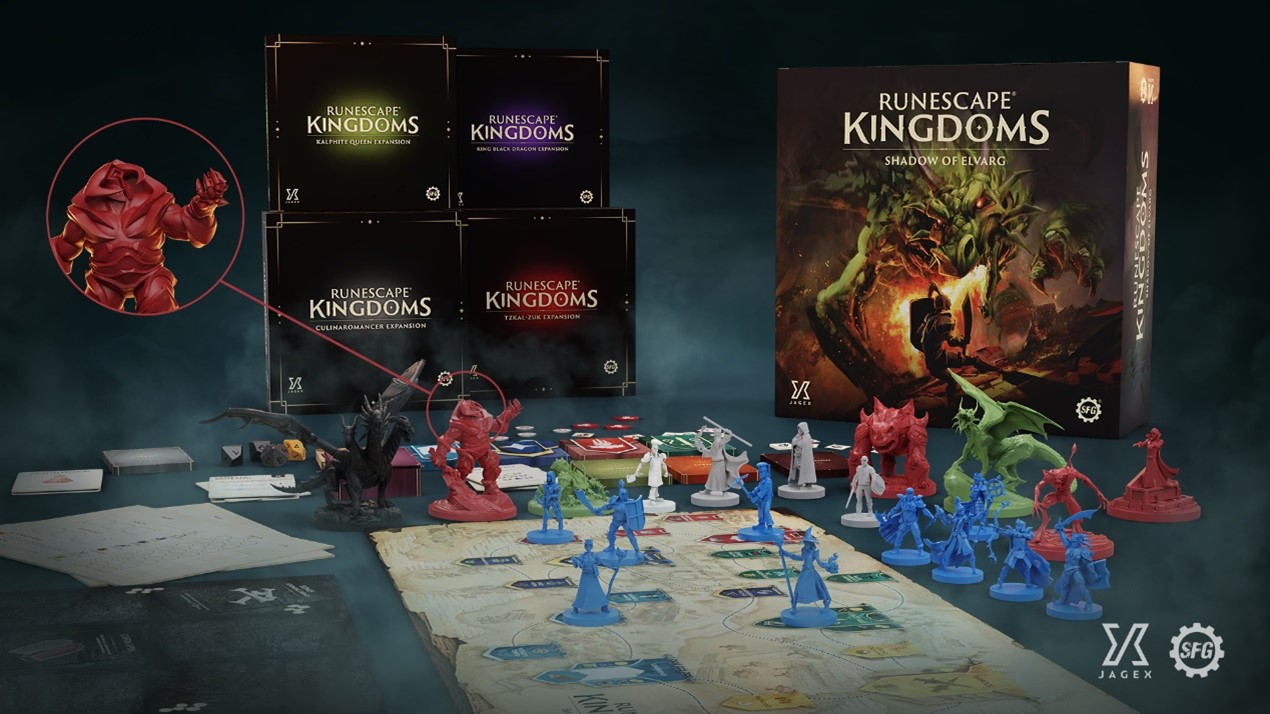 If you'd like all the gameplay content from the Kickstarter, the Gameplay All-in is for you. Including the RuneScape Kingdoms core box and all four expansions, each one themed around a different boss, it's a replayable 24-hour fantasy adventure packed into one great value pledge.
Check out the sneak peak of KBD and Zuk minis above ….. Did we also mention the expansions also include additional ad NPC minis like the Wise Old Man?
At £122 / $150, there's a $70 discount on equivalent retail price — and you'll get all the Kickstarter exclusive content, too!
Deluxe All-in Pledge (Exclusive)
Don't wanna miss a thing? For the fashionscape-inclined among you (or if you just like cool stuff), the Deluxe All-in Pledge includes all gameplay content AND all deluxe upgrades. So, as well as the regular components, you'll get a neoprene game mat, four neoprene boss mats, wooden tokens, metal coins, and a set of special edition dice, all of which are Kickstarter exclusives.
The Deluxe All-in Pledge is priced at £158 / $195, which is an $80 discount on equivalent retail price for ALL content in the Kickstarter — core box, expansions, and the cosmetic upgrades!
Kickstarter Exclusive Content
Earlier we mentioned backers voting to unlock cards. What's THAT about, you ask? Allow us to explain…
As an ode to the awesome, freestyle play of the RuneScape video games — and to give YOU a chance to influence the board game — Steamforged are turning the Kickstarter campaign into an open world adventure!
Over the 10 days of the campaign, you'll be going on a series of quests together. Each day, you'll vote on which path Steamforged should take, unlocking a brand new Kickstarter exclusive gameplay card in the process!
So, as well as all the great content that's available from day one in the pledge levels, those exclusive cards will then be added to every Core, Gameplay, and Deluxe Pledge, for free!
Your votes will decide which new cards are added to the board game — so make sure to back the Kickstarter from day one so you can have your say!
What Is RuneScape Kingdoms: Shadow of Elvarg?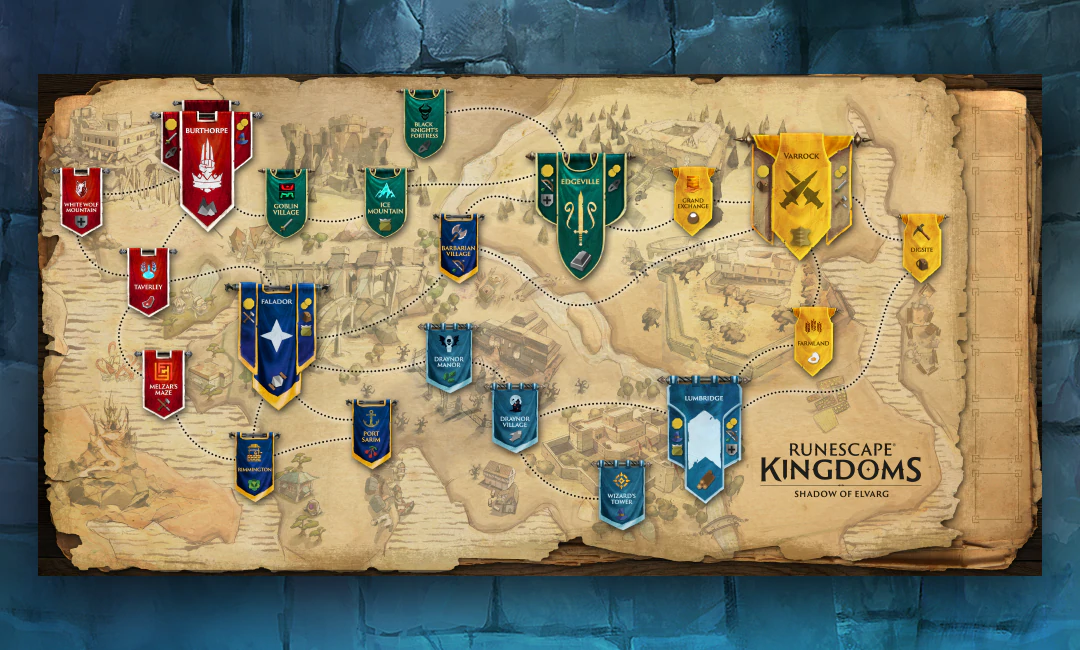 RuneScape Kingdoms: Shadow of Elvarg is a cooperative campaign board game for 1-5 players, set in the fantasy world of Gielinor you know and love.
Explore from above with a game board styled like a fast-travel map, jumping from region to region as you level up your skills and complete quests. Zoom in for face-to-face encounters with iconic bosses that become even tougher as you work your way toward the final quest!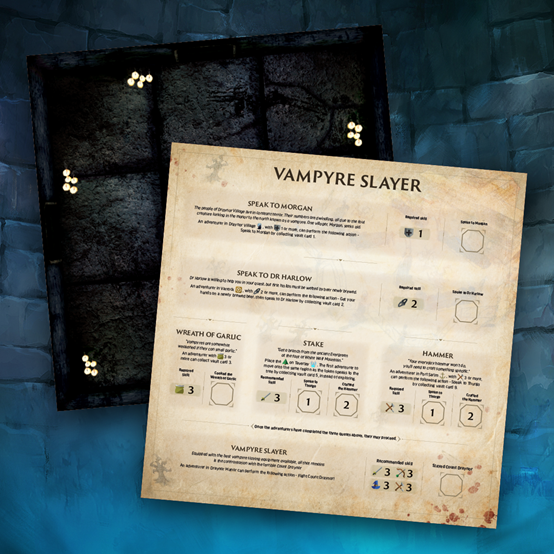 Just like in the games, you get to choose what skills to max, which weapons to craft, and even where to explore next. Meander through Gielinor sampling every side quest on the way, or keep your eyes on the prize and cut a straight path through the campaigns to take on challenging boss fights. Every group member can play their way, maxing skills to level up and earn those all-important capes! Experienced 'Scapers will recognise iconic moments and sneaky references to their favourite video game, while total newbies will be enthralled by the wide world of Gielinor and all the adventures they get to experience on their own terms.
For more details check out the following blogs from Steamforged:
Miniature Reveals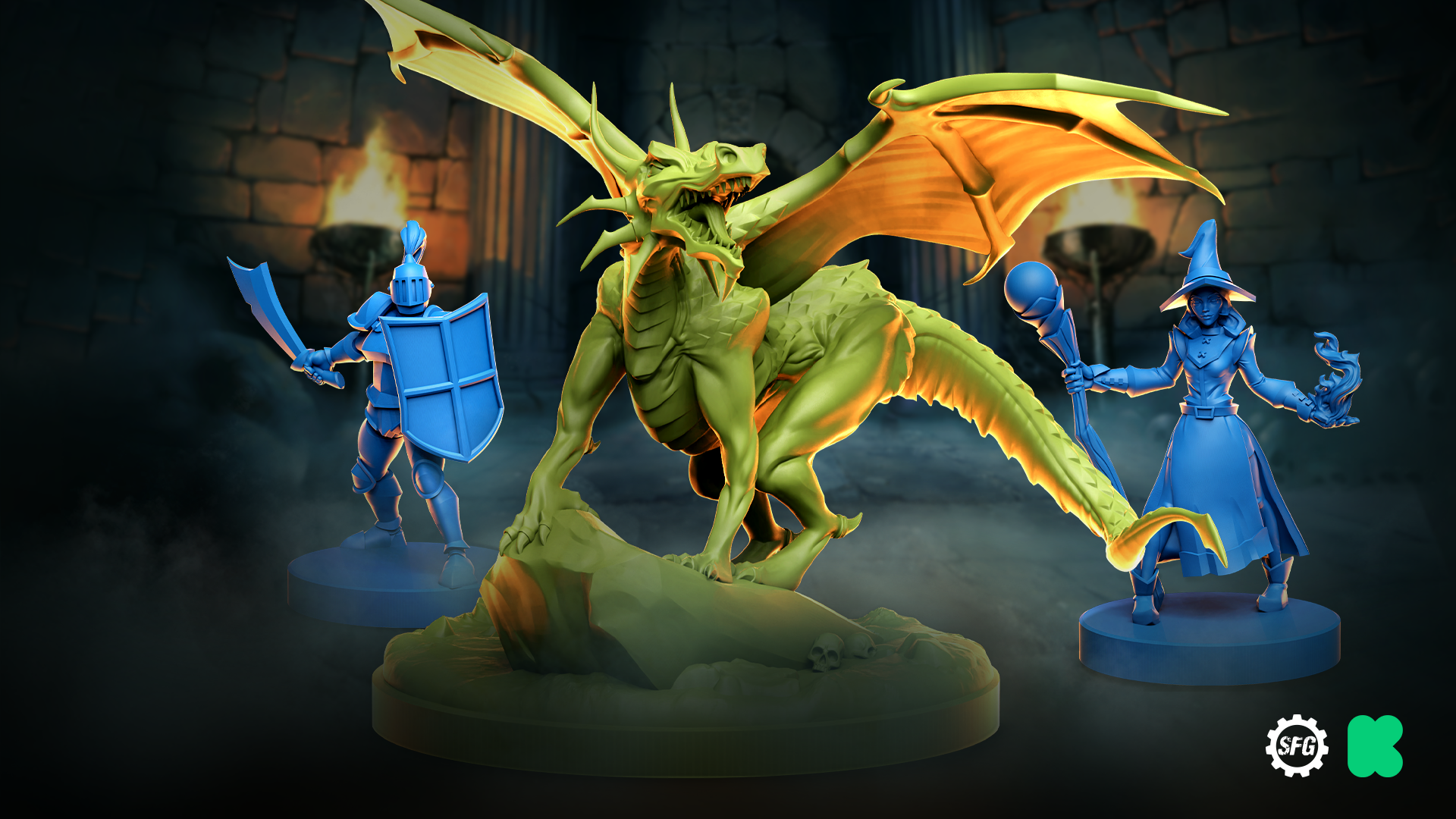 Steamforged have developed a unique visual style for the RuneScape Kingdoms minis to reflect iconic outfits, NPCs and bosses from the past 21 years. This look is inspired by RuneScape's low-poly roots, but with all the detail you'd expect from a thoroughly modern mini.
These first four minis give a taste of that style, and we look forward to revealing more in the coming weeks!
Certain types of players may be drawn to certain minis, but remember – no matter which mini you choose it's entirely up to you how you build your skills, select your equipment, and explore Gielinor.
Knight
A melee powerhouse clad in trusty bronze armour, the knight faces every challenge with brash determination. In the eyes of the knight, there's no problem that can't be solved with a swing of their scimitar!
Wizard
Through magic, all things are possible. Whether teleporting long distances, enchanting items with magical properties, or casting foes aside with elemental spells, the wizard is a blue-robed paragon of quick wit and explosions.
Elvarg
No hero is complete without their villainous counterpart. You'll face many challenges on the way to face the mighty green dragon, Elvarg! Take the ultimate champion's test and put an end to the winged terror of Crandor, before Gielinor is consumed by shadow and fire…
The Skiller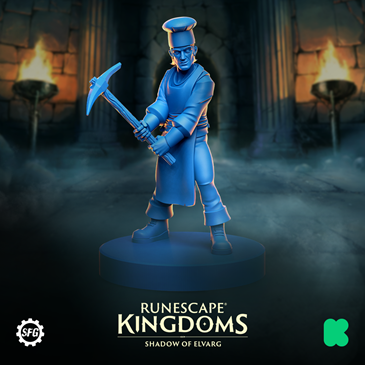 With their pickaxe, chef's hat, and fishing rod, this mini pays homage to the many hours players have whiled away fishing for sardines and mining ore!
Follow all the Action
- The RuneScape Team