There's some Sliske business going in Gielinor this Easter – are you brave (or hungry) enough to find out what the malicious Mahjarrat is up to in his newly built chocolate factory?
Also, gear up for the Chronicle open beta by taking part in a special event this week with some fantastic rewards. If you get a spare moment, check out the rogue outfits in Solomon's Store too!
---
Sliske and the Chocolate Factory
This event is open to both free-to-play and RuneScape members.
Sliske has set up a chocolate factory in the Empyrean Citadel for unknown reasons and is providing tours to lucky winners via rare chocolate butterflies that appeared alongside the yearly ones that arrive in memory of Guthix. Catch the last chocolate butterfly, get its golden ticket, sneak the Easter Bunny inside the citadel and investigate a factory filled with singing bobble-numbskulls and puzzles.
What's Sliske up to? Will the other tour winners be safe without your help? Will there be any mysterious "accidents" in the factory? There is only one way to find out - grab the ticket, take the ride!
How to Start
Head over to the Burthrope lodestone and speak to the Easter Bunny. Then, catch the last chocolate butterfly to receive a golden ticket. This will teleport you to Sliske's Chocolate Factory.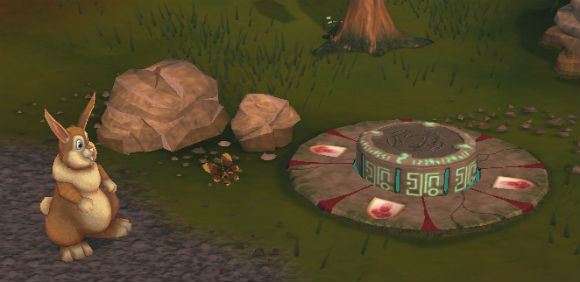 Rewards
A unique emote, an everlasting gobstopper (has some interesting effects when used!), the ability to catch 5 more Guthixian butterflies per day, and 3 parts of the event can be dismantled to create component bags for Invention. These can be claimed by anyone, even free-to-play players, and will wait until you are eligible to start Invention.
Keep an eye out for this week's Treasure Hunter update which has a fun new format inspired by Guthixian butterflies and some awesome butterfly-themed rewards – let us know what you think!
Check out this week's patch notes on the forum.
---
Chronicle Open Beta Celebration | Book Companion Pet
The whole of Gielinor is gearing up for the open beta launch of our collectible card-game, Chronicle: RuneScape Legends on 23rd March.
From now until 4th April, get in game and look for characters playing Chronicle on special tables. Near them will be a Gorajo hoardstalker with a special gift for you – a Chronicle book companion pet. "Read" your book pet and answer a new Chronicle question each day for 14 days. Correctly answering all questions will grant you either prismatic star or lamp.
You can also use your book pet to "play" Chronicle. This starts a special animation and gives you a 5% XP boost for an hour. You can do this as many times as you like during the event. The pet must be active or used as a familiar override for this to work.
We hope you have fun joining us to celebrate the important moves that Chronicle is making!Ironman players can answer questions and earn a lamp (but not a star). Ironman players are unable to receive the XP buff for "playing Chronicle" with the pet.
---
Solomon's Store | Rogue Outfit
The season of new outfits continues in Solomon's Store this week - if finery isn't your thing, and you fancy yourself a bit of a vagabond, then the Rogue Outfit is here for you.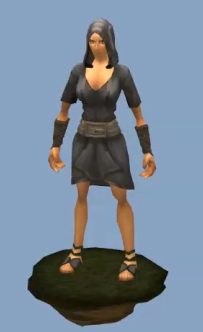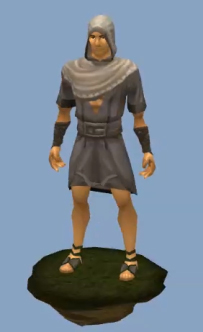 ---
This Week's Live Streams
Each week we stream developer Q&As, in-game events and more. Watch our streams and find a full streaming schedule over on our Twitch channel. Check our YouTube channel, too, for recap videos of streams you may have missed.
This week, we'll be introducing you to the last two God Wars Dungeon 2 generals, kicking off Chronicle's open beta with a bang, and more!
Tuesday, March 22nd| 17:00 Game Time(UTC) | Developer Q&A – God Wars Dungeon 2 – Seren & Zamorak generals
Last week was all about Sliske and Zaros - this time you can get to know your new Seren and Zamorak generals - Helwyr and the twin furies Avaryss & Nymora. If you've not seen them already, we tweeted a picture of them.
Ask your questions on the forums, Reddit, or by using #RSDevQA on Twitter!
Tuesday, March 22nd | 18:00 Game Time (UTC) | Loot from 2,000 Nex kills
Want to see the loot from 2,000 Nex drops? We'll be using some JMod hax to show you! Who will get the best loot, Mod Jon or Mod JD? Find out straight after the Dev Q&A.
Tuesday, March 22nd | 21:00 Game Time (UTC) | Mod Shauny's GWD bossing challenge!
Mod Shauny will be taking part in a Nex mass from 9pm - expect laughs, deaths and loads of fun.
Wednesday, March 23rd | 14:00 Game Time (UTC) | Chronicle: RuneScape Legends – Open Beta Marathon Stream
Our amazing new strategy card game goes into open beta on Wednesday and we're celebrating with a marathon stream. Join us for an introduction to Chronicle, as well as loads of crazy challenges for two competitive teams of JMods.
Sunday, March 27th | 19:00 Game Time (UTC) | PvM with Mod Lee
Mod Lee will be hosting some more Community PvM goodness
---
Have a great week!
The RuneScape Team