It's the Celebration of Minigames week over at The Grand Party, but that's not the only fun we've got planned. We've got a farm-tastic Ninja Strike, some exciting freebies and a pair of livestreams chock-full of behind-the-scenes info. Let's take a look!
In the third week of our marathon Grand Party event, we're all about the minigames! Meanwhile, the Ninjas are back at the farm and Bank Presets will shortly be made available for free. Exciting stuff!
The Grand Party: Celebration of Minigames
Our birthday celebrations continue this week with the Celebration of Minigames! This week's buff is sure to please: from now until next Monday, you'll get double currency rewards from almost every minigame!
That's right - almost every minigame, including Soul Wars, Pest Control, Shattered Worlds, and more. You'll also get double Thaler and double Ports Resources. Here's the full list:
Barbarian Assault
Castle Wars
Conquest
Dominion Tower
Fight Cave
Fight Cauldron
Fight Pit
Fist of Guthix
Pest Control
Soul Wars
Shattered Worlds
Brimhaven Agility Arena
Flash Powder Factory
Gnome Restaurant
Great Orb Project
Mage Training Arena
Shifting Tombs
Trouble Brewing
Vinesweeper
Cabbage FacePunch Bonanza
Stealing Creation
Heist
Tai Bwo Wannai Clean Up
Player-owned Ports resources
Thaler
But that's not all - the Anniversary Portal in the Lumbridge Crater will now teleport you to any of the Games Necklace locations, so it's super-easy to hop between your favourites.
In addition, you can speak to Gilly Willikers at the Lumbridge Crater once per day to receive a free Clue Scroll. The quality is dependent on your total skill level, but don't let that put you off - even the easiest clue has the potential for fabulous rewards.
20th Anniversary Mini-Quest Reveal
The Grand Party event finishes at the end of this month, but the fun doesn't stop there! There's a year-long mini-quest series on the way that'll see you adventuring through RuneScape's past, present and future - and you'll be able to play the first part very soon.
Eager to learn more? Be sure to tune into Tuesday's livestream at 16:00 Game Time, where the Lore Council will tell all. Ooh... mysterious!
Ninja Strike 17: Player Owned Farm
Yeehaw! The Ninjas have been back at Manor Farm, adding a big ol' trough of homegrown new features and mending a few fences here and there.
First up: you can now track your favourite farm animals via the Pen interface. Favourited animals can't be traded, given away, or sold when you hit 'sell all' - you can hold onto your cherished fluffy bunnies forever!
Food troughs have also been much improved. The 'Make-X' menu will now automatically pick the most appropriate food based on what's already in the trough, or whatever you last put in it. In addition, the 'Make-X' option starts at the max value. Much faster!
There's also a new set of buttons to make feeding honeycomb to your animals easier than ever. Tasty!
Lastly, you can once again set animal buyers to appear through word-of-mouth. To do so, simply speak to either Granny or Prehistoric Potterington, ask about contract options, and clear your existing advertisements.
There's plenty more changes to check out in the Patch Notes tab, so don't forget to check them out before you don your dungarees!
Free Bank Presets
As of January 25th, all additional Bank Presets will be made available for free! Just like the Action Bars we made free back in October, this is part of our ongoing commitment to re-evaluate our premium offerings and ensure we're providing value in all the right places.
You'll receive your Bank Presets automatically when you log in, so we'll be removing them from Solomon's General Store and all other interfaces once this update goes live.
Free-to-play players will get 7 Bank Presets and members will get 10 - that's more than enough to store all your favourite loadouts!
Pawsome Outfits!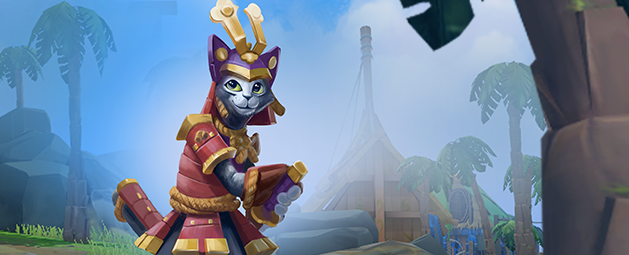 Next week, a feline surprise will be making its way to the Oddments Store in the form of all three outfits from the Catwalk Treasure Hunter promo!
The Santa Paws outfit comes as a three-piece set, sold as one single piece. However, the Sameowrai and Meowsketeer costumes are sold in seven individual pieces. For each item you already own, you'll get 15% off the remaining parts - stacking up to a whopping 90% discount if you own six out of seven pieces!
Purr-chasing the costumes will also unlock the prestige versions and all the new fur textures, exactly as if you'd unlocked them by playing the promo.
And of course, you'll be able to get your paws on Felix for free if you haven't already brought him home. Hope you've got plenty of doogle leaves to handů
Yak Track: The Knight Before Christmas - Last Chance!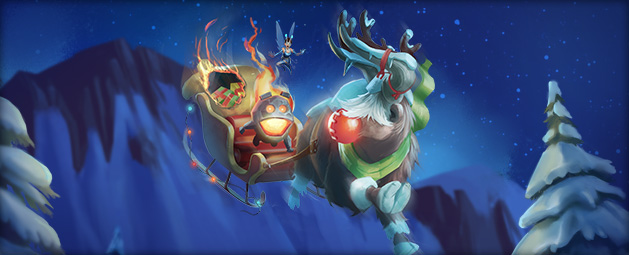 Yak Track: The Knight Before Christmas ends this Sunday, January 24th - so now's your last chance to grab those wintery goodies.
If you're yet to get started, have a word with Robin the Christmas Yak and complete your first task to get the Permafrost Knight armour override set right away - or if you're closer to the end of the track, why not pick up a Premier Pass for 2 Bonds and get all the Premier Track rewards from the tiers you've already finished?
Ninja Strike Notes
Player Owned Farm
You can now mark favourite animals with a new right-click/long-press option or via the Animal Pen or Barn interfaces

Favourited animals cannot be traded between players, given to requesters, or handed over when attempting to 'Sell all' to a buyer

New buttons have been added to the Animal Information interface to make it easier to feed animals honeycomb

Long-press or right-click the button to feed the maximum amount of honeycomb

Animal buyers can once again be set to appear via 'word of mouth' based on what animals are in the pens

Speak to one of the Potteringtons about contract options and clear your advertisements to try it out!

Adding food to troughs via the 'Make-X' menu will now pick an appropriate food based on the type already in in the trough, or the type used last

If neither of these options are possible it will default to the first appropriate food you have in your Backpack

The 'Make-X' trough menu will now start at the maximum value
The warning which first appears when attempting to harvest an animal under 100% health and happiness can now be toggled back on

You can find this toggle in the Farming options

Player owned farm paddock requirements are now listed in the Construction Skill Guide
For consistency, various messaging on Manor Farm and The Ranch Out of Time has been turned into info-boxes:

Activating and deactivating overhead icons for animals
Changing and checking season with the Seasonaliser
Placing, removing and checking Farming totems
Trying to use The Ranch without completing the Anachronia Base Camp tutorial
Not having enough materials to build dinosaur pens

Quick-selling animals to buyers will now trigger an info-box stating the total amount of Beans gained
Dinosaur eggs dropped by feral, ripper, brutish and venomous dinosaurs now trigger lootbeams
Tooltips for animals' health and happiness meters now appear when they are tapped on mobile devices
Textual
Improvements
Motherlode Maw dialogue now explicitly states that all skills have to be levelled up to 95 in order to claim the reward.
Fixes
Fixed a typo on boots enhanced with a Shadow Spike.
Fixed a punctuation issue on the Quest Complete screen on French worlds.
Archaeology
Improvements
You can now disable the Archaeology skill on both cinder and pulse cores.
Fixes
You can no longer attempt to change the Cosmetic Prismatic Pendant to the Archaeology style. Trying to do so will now send a message explaining that no such pendant exists.
The textbox that appears to inform you of the inspect function on Artifacts will no longer remain indefinitely.
Other
Improvements
Adjusted the default camera sensitivity for new users on mobile.
The prerequisites for the 'Not Such a Rotten Idea' Achievement have been tweaked. You'll now need to complete Darkness of Hallowvale instead of achieving the level 500 reward in Temple Trekking.
All three extant Felix outfits are now available on the Oddments Paw - er,
Raksha has been added to the list of Bank Presets.
You can now bless extra fine sand at Lumbridge Altar.
Fixes
Fixed an issue on mobile which caused the information on the Death Tutorial to not appear when tapping the information icon.
The Always Adze Relic and the Inferno Adze will no longer burn logs in the Temple Trekking minigame.
Logging into a free-to-play world no longer swaps Action Bars designated to members with the primary Action Bars.
The positioning of 'Requirements' in the Beasts tab has been adjusted.
Steam players will now see promo-specific banners.
The Top Tip in the Sinkholes minigame will no longer overlap other UI elements.
Hotfixes
Fixes made during the week!
Erethdor's Grimoire now correctly deactivates on death.
Ironmen no longer benefit from the 20th Anniversary Event's increased Slayer XP buff or Elder Overload Golems.
In this week's Community tab, you'll get the chance to tune into the brains of our Lore and Combat Councils.
J-Mod Livestreams
Tuesday, January 19th | 16:00 Game Time | 20 Years Of Lore
Join a couple of our Lore Council J-Mods as they look back on the rich history of Gielinor in this extra-special livestream! Alongside loads of lore tidbits, you'll also learn the title of the first mini-quest in the 20th Anniversary series, so it's well worth tuning in!
Wednesday, January 20th | 17:00 Game Time | Combat Council Cast
On the other end of the spectrum, this week you'll also get the chance to sit down with the Combat Council to talk all things fight club. That's the rule, right?
Creative Corner
Awesome Art
Clockworks
Artist Tifa_says_Hi shared this adorable drawing of a player crafting a clockwork mouse on our Steam page just before the holidays. Their cat must be spoiled rotten!
Community Corner
Steam Screenshots
By Zakkari
By Neeh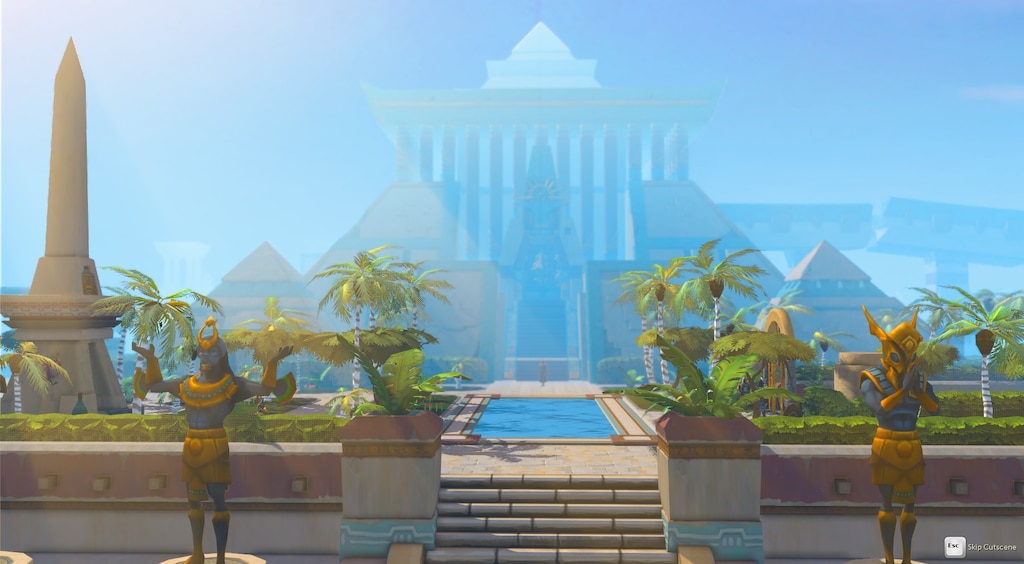 By Mtwarrior
Community Shout-Out
This week we're shouting out the RuneScape Forum Community - the original, and best! Back in the day this was your one-stop-shop to chat RuneScape with fellow players all over the world. Why not drop by and have a read through the threads, or make one of your own?
---
The RuneScape Team