Treasure Hunter | Corrupted Chests
The nights are drawing in, Halloween's on the horizon, and things are getting dark over on Treasure Hunter – time for Corrupted Chests!
From 00:00 UTC (game time) on 1st October until 23:59 UTC on 5th October, you'll see an ominous-looking charge bar at the top of the Treasure Hunter interface. Fill this up by using Keys, by skilling or killing in game, or a combination.
The bar has four stages. Once you charge it up to these levels, unique prizes will become available to win in Treasure Hunter chests:
Stage 1 | Dark Lamps & Stars
These work like normal lamps and stars but give +10% XP per stage unlocked – that's +40% with the bar maxed!
Stage 2 | Scrimshaw of Aggression
When activated, this pocket-slot item causes nearby enemies to attack the player. The effect lasts for 1 hour before the scrimshaw degrades to dust.
Note that this does not affect enemies already in combat, unable to attack the player, immune to tagging or immune to special effects – such as bosses.
Stage 3 | Scrimshaw of Sacrifice
When activated, this pocket-slot item prevents tradeable item drops in return for +50% combat XP and +50% Slayer XP. The effect lasts for 1 hour before the scrimshaw degrades to dust.
Stage 4 | Scrimshaw & Helm of Corruption
Once you Stage 4, you can win or create the scrimshaw of corruption, which combines the functions of the two scrimshaws mentioned above. Any that you win can be broken down into one of each if you want to use the effects separately.
You can also win the helm of corruption – a spectacular cosmetic headpiece that tracks your kill streaks. Enemies killed within 15 seconds of one another increase the count, and the helm looks increasingly sinister whenever you hit a 5, 15 and 50 streak. You can even right-click the helm to find out your personal best.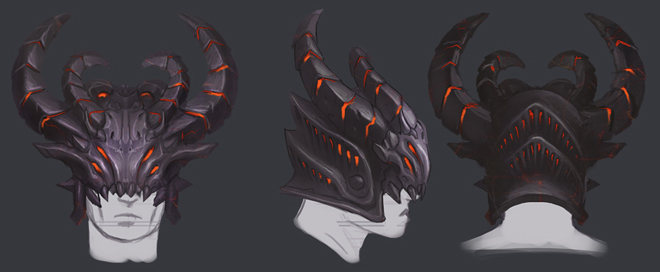 What're you waiting for? The corrupted chests are calling!
The RuneScape Team
---
What is Treasure Hunter?
Treasure Hunter is playable from within RuneScape, allowing players to use Keys to claim in-game items as prizes. These range from useful resources to rare weapons and exclusive gear.
Playing Treasure Hunter is simple – click the treasure chest icon that pops up when you log in. If you've not played before, just follow the on-screen guide.
Everyone gets at least one Key per day, and RuneScape members get two. You can earn more Keys while playing the game, or stock up by redeeming Bonds.
If you'd like more, you can also buy Keys on the website, or by clicking 'Buy Keys' within the Treasure Hunter interface in-game.