Love is in the air, as Valentine's returns to Treasure Hunter.
Pick up some special love and hate-themed Valentine's rewards, from 00:00 UTC (game time) on 12th February until 23:59 UTC on 16th February.
Read on to find out more!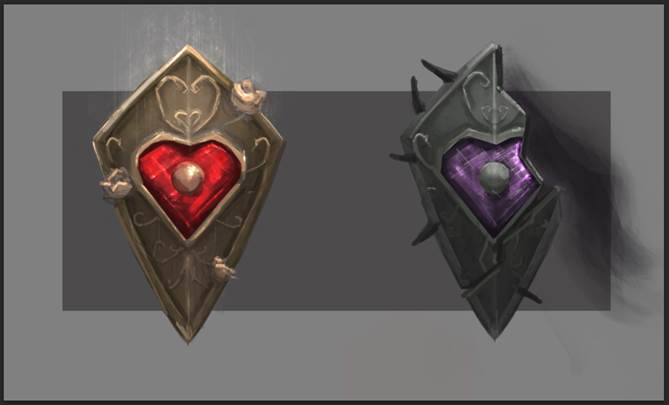 ---
How Does It Work?
Over the five days, you can pick up rose petals on Treasure Hunter, or through skilling, combat and daily challenges in-game.
Click on your petals to open up a Valentine's reward interface. Here, you can choose to scatter or crush rose petals, filling up the love or hate bars respectively and unlocking rewards as you go.
---
Rewards
Love
Hate
Crown of the Fallen
Completely fill up both bars and you'll unlock the crown of the fallen. This illustrious cosmetic headpiece can be switched between loved-up and malicious appearances: Cupid's halo and demonic horns.
---
Whole Lotta Roses
You can also use rose petals to purchase rewards from previous Valentine's events. Just click the shop icon in the interface to browse.
Got some spare petals? Stock up on love potions, which give you a 2% XP boost in a random skill for 5 minutes, and everyone in the surrounding area by 1% (Ironman characters not affected). This can be extended up to 30 minutes with multiple potions.
Rose petals stack in your inventory or your pocket slot, and are tradeable. Be sure to use them up before 13th March, though, as they'll be gone from the game after then.
Note: should you wish not to receive petals through skilling or combat, you may speak to Lady Niya or her twin – Evil Niya – in Burthorpe.
---
Enjoy!
Sweet, bitter or both, there's something for everyone this Valentine's weekend. Have fun, and join the discussion on the forums.
The RuneScape Team
---
Emote Previews
---
What is Treasure Hunter?
Treasure Hunter is a minigame – playable from within RuneScape - where players use Keys to claim in-game items as prizes. These range from useful resources to rare weapons and exclusive gear.
Playing Treasure Hunter is simple – click the treasure chest icon that pops up when you log in. If you've not played before, just follow the on-screen guide.
Everyone gets at least one Key per day, and RuneScape members get two. You can earn more Keys through playing the game, or stock up by redeeming Bonds.
If you'd like more, you can also buy Keys on the website, or by clicking 'Buy Keys' within the Treasure Hunter interface in-game.