Winter is here! And we're celebrating with an icy-cool new Yak Track and a bundle of Black Friday deals. Read on to learn more!
Yak Track: Wintumber Aurora
The Queen of Snow has arrived in Gielinor, and she needs your help! Assist with her tasks and you'll receive a host of wintery cosmetics, plus a maximum 20% XP boost!
Yak Track: Wintumber Aurora will run from November 29th to January 9th.
Here's a sneak peek at just a few of the rewards you can earn in this new Yak Track!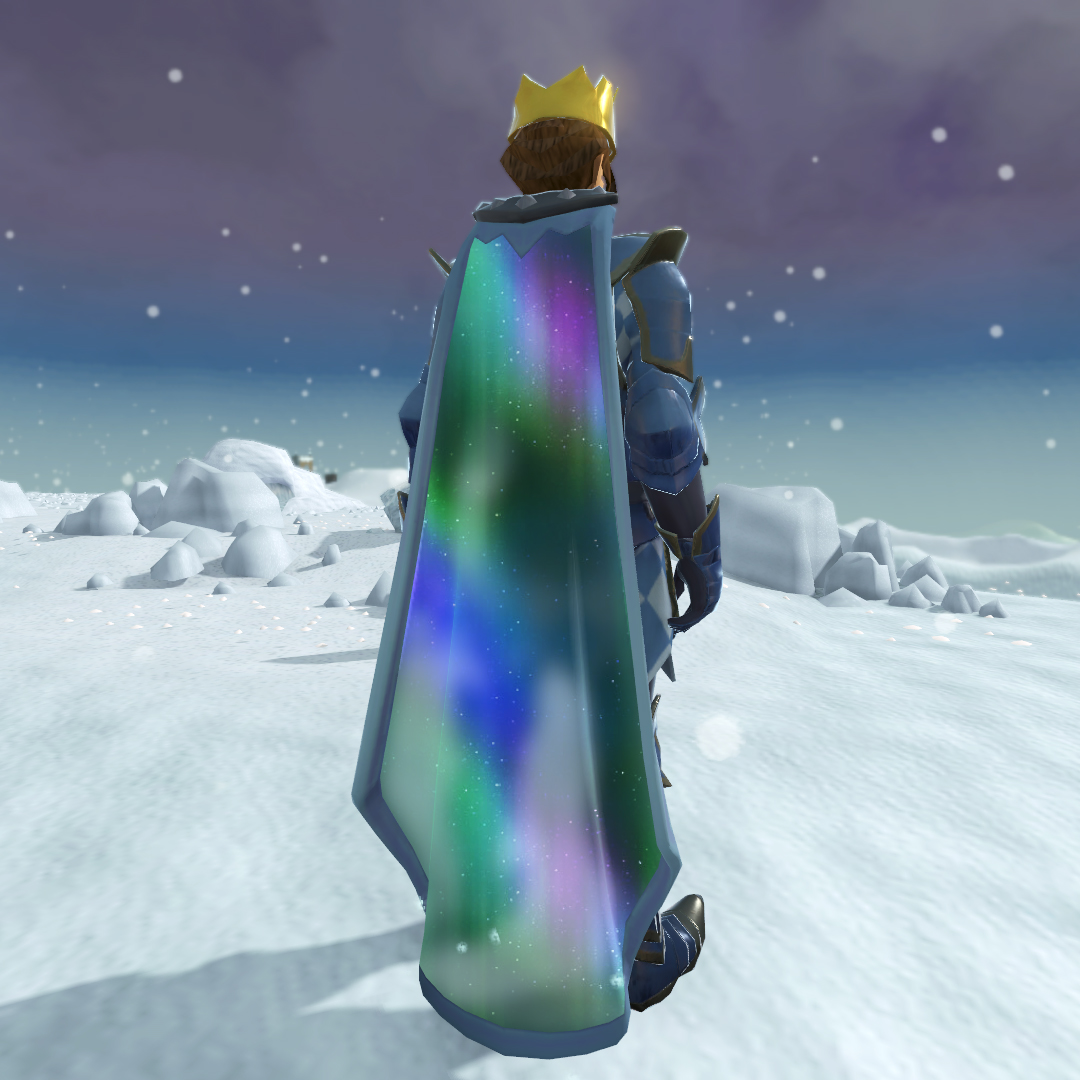 Tier 15: Aurora Cape and Golden Party Hat Shard
A double whammy awaits at Tier 15, with the beautiful Aurora Cape and a shiny Golden Party Hat Shard! You can use the latter to craft your very own, super-rare Golden Party Hat.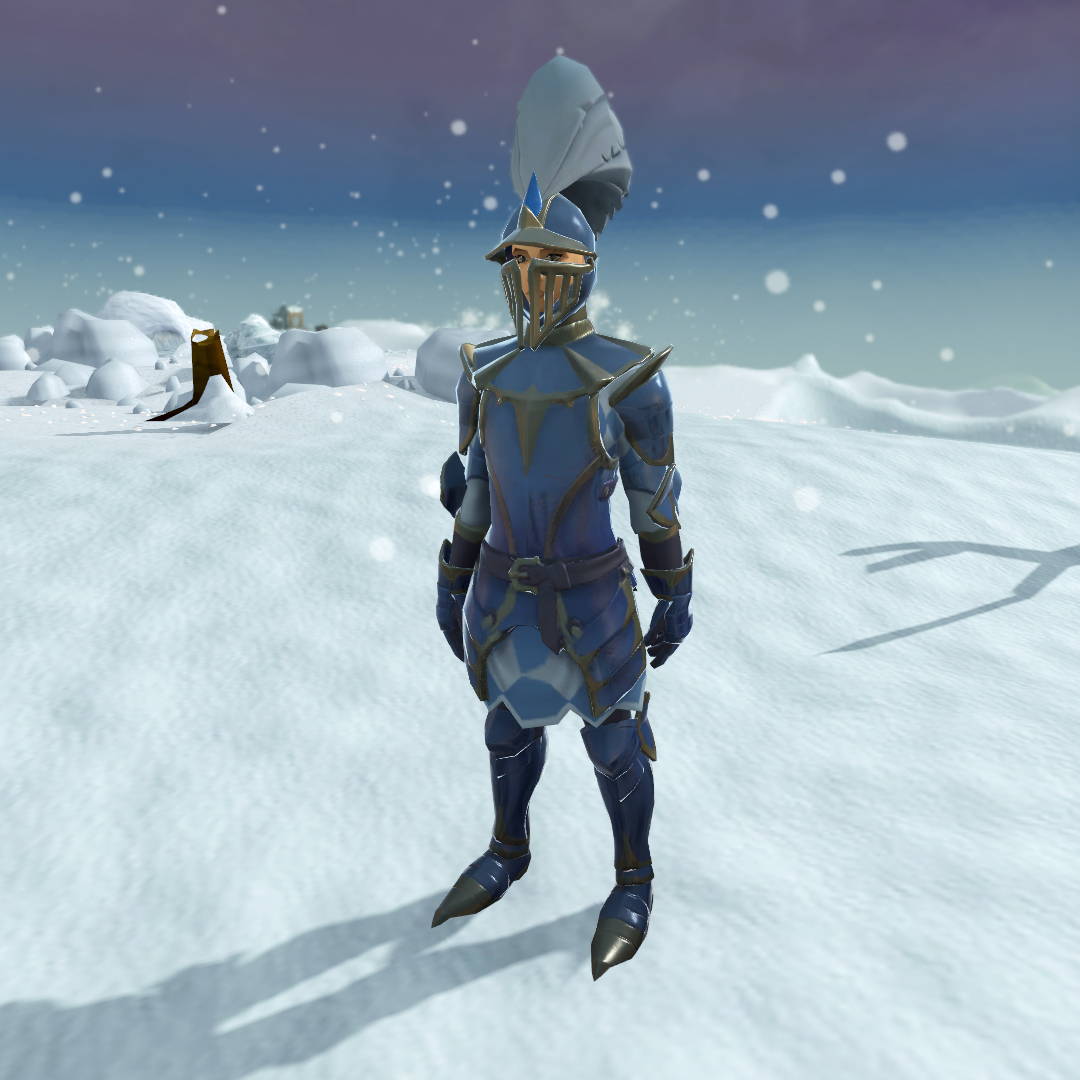 Tier 35: Snow Queen's Guard Outfit
If you're on the Premium Track, you'll receive the royal regalia of the Snow Queen's Guard at Tier 35!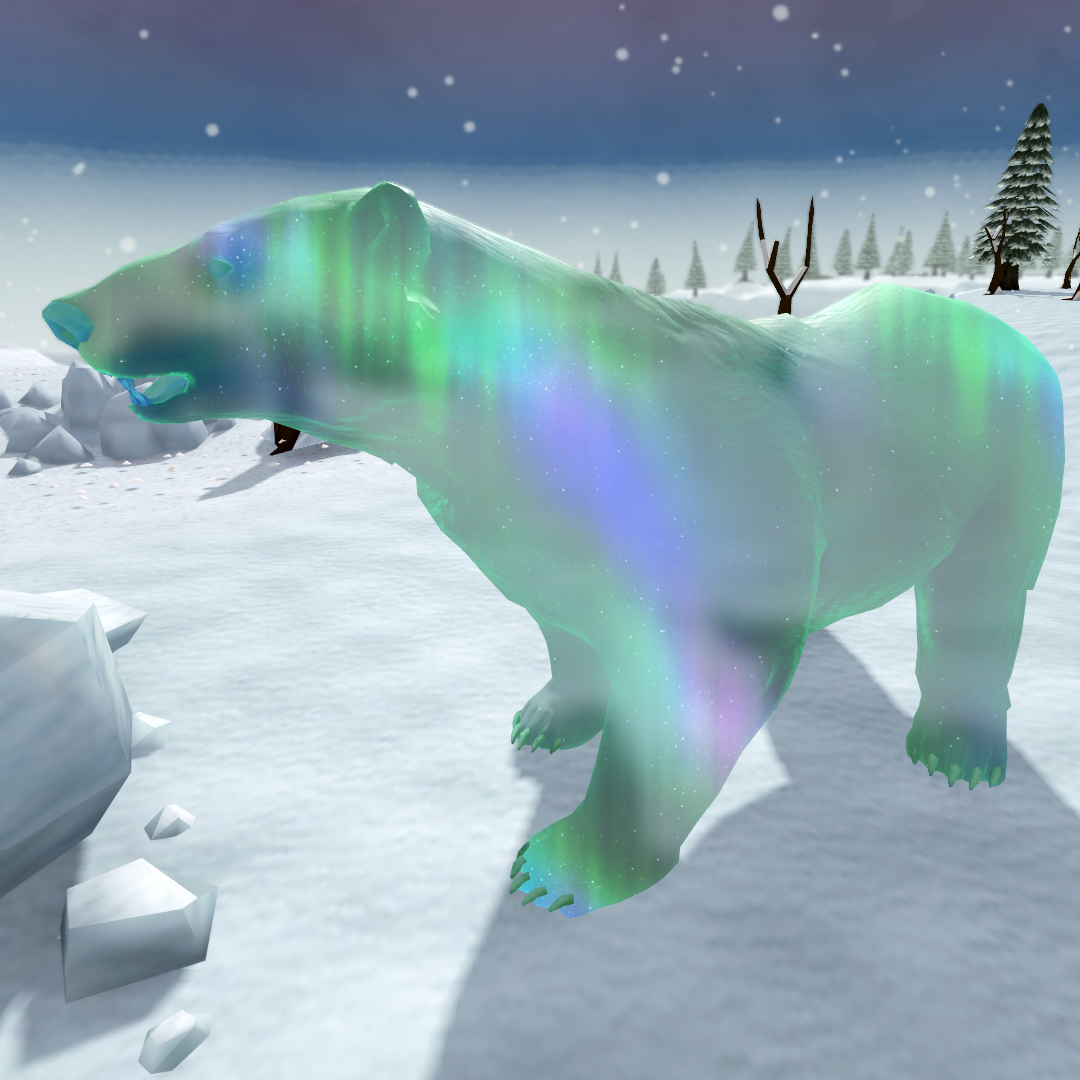 Tier 50: Bohr the Magical Bear Pet
Premium Track travellers will also receive Bohr, the Magical Bear Pet, when they reach the end of the Yak Track. This shimmering pal is much friendlier than he looks, and at Tier 50, you could take him home!
Remember - the Premier Pass is free for all Premier Club members and can also be purchased for just two Bonds. You'll get access to all the amazing prizes on the Premium Track, plus any leftovers from the tiers you've already unlocked!
New Task: Secret Santa
This track's new task type is all about generosity – 'tis the season of giving, after all! Head to the Burthorpe Yak Track area and speak to Sir Desmond Wellingtons KBE (the polar bear) to try it out.
You'll need to donate items to the value of 10,000 GP or higher to participate. The Yak Track tasks will specify certain values, ranging from high to low. The donations can be anything you'd normally be able to sell on the Grand Exchange, with the notable exception of Bonds. In return, you'll get to draw from the prize pool once every two hours – and who knows what gifts you'll get?
In the rare event that there are no prizes available, you'll receive one of the following items upon drawing:
Turkey Drumstick
Roast Potatoes
Yule Log
Mulled Wine
Christmas Pudding
Mince Pie
Mmm, tasty!
Just like the Yak Track, Secret Santa will run from November 29th to January 9th. That's loads of time to get your gift on!
Oddments Store Update
The following Yak to Basics rewards are being added to the Oddments Store!
Varrock Guard outfit
Lumbridge Guard outfit
Dark Mage outfit
Tim Costume
Crunchy
Spoil Yourself
Crunchy's Scimitar
Pinchy
Target
Mage Tower Backpack
Zamorakian Cultist Mask
Misthalin Halberd
Black Friday Deals
RuneScape's stores are getting in on the Black Friday mania! From today until December 10th you'll be able to snag up to 75% off items in Solomon's General Store and up to 50% off items in the Marketplace. That includes the Cursed Reaver Outfit, the Blessed Sentinel Outfit and the Prototype Colossus Pet – nice!
Here's the full list of discounts:
| Name | Type | Discount |
| --- | --- | --- |
| KGP Teleport | Animation | 75% |
| Vyrewatch Teleport | Animation | 50% |
| Pegasus Teleport | Animation | 50% |
| Human Cannonball | Animation | 75% |
| Magician Teleport | Animation | 75% |
| Trapeze Teleport | Animation | 75% |
| Wings of Justice Teleport | Animation | 75% |
| Zarosian Teleport | Animation | 50% |
| Saradominist Teleport | Animation | 50% |
| Arcane Teleport | Animation | 50% |
| Happy Walk | Animation | 50% |
| Sad Walk | Animation | 50% |
| Angry Walk | Animation | 50% |
| Proud Walk | Animation | 50% |
| Wardrobe Malfunction | Animation | 75% |
| Energy Drain Resting | Animation | 50% |
| Roundhouse Woodcutting | Animation | 50% |
| Sinister Slumber Resting | Animation | 50% |
| Arcane Fishing | Animation | 50% |
| Spike Trap | Hairstyle | 50% |
| Windswept Quiff | Hairstyle | 50% |
| Ornate Odango | Hairstyle | 50% |
| Flower of Lletya | Hairstyle | 50% |
| Tribal Braids | Hairstyle | 50% |
| Award-Winning Beard | Hairstyle | 50% |
| Cap'n's Blackbeard | Hairstyle | 50% |
| Dwarven Warsuit Pack | Pack | 75% |
| Assassin Pack | Pack | 75% |
| Nautilus Pack | Pack | 75% |
| Linza Pack | Pack | 75% |
| Ozan Pack | Pack | 75% |
| Privateer Pack | Pack | 75% |
| Robes of Sorrow | Pack | 75% |
| Dark Lord Pack | Pack | 75% |
| Robes of Remembrance | Pack | 75% |
| The Risen Pack | Pack | 50% |
| Brutish Melee Weapon Pack | Pack | 75% |
| Untamed Magic Weapon Pack | Pack | 75% |
| Feral Ranged Weapon Pack | Pack | 75% |
| Elf Ears Pack | Pack | 50% |
| Heroic Crit | Pack | 50% |
| Splat Pack | Pack | 50% |
| Actors Emote Pack | Pack | 50% |
| Legendary Gorilla | Pet | 75% |
| Warborn Behemoth | Pet | 75% |
| Prototype Colossus | Pet | 50% |
| Fairy Drake | Pet | 50% |
| Shadow Fairy Drake | Pet | 50% |
| Vorago Shard | Pet | 50% |
| Growth Surge | Pet | 50% |
| Jelly Treat 6 Pack | Pet | 75% |
| Clan Citadel Booster 6 Pack | Services | 66% |
| Clan Citadel Booster 3 Pack | Services | 50% |
| Clan Citadel Booster 1 Pack | Services | 50% |
| Prismatic Dye (8-pack) | Services | 50% |
| Keepsake Key (6 Pack) | Services | 50% |
| Bank Booster | Services | 50% |
| Prismatic Dye (4-pack) | Services | 50% |
| Keepsake Key (3 Pack) | Services | 50% |
| Prismatic Dye (2-pack) | Services | 50% |
| Keepsake Key (1 Pack) | Services | 50% |
| Spirit Hunter Outfit | Wardrobe | 50% |
| Barbarian Outfit | Wardrobe | 75% |
| Vitality Suit | Wardrobe | 50% |
| Lion Outfit | Wardrobe | 50% |
| Elite Mammoth Armour | Wardrobe | 50% |
| Lava Outfit | Wardrobe | 50% |
| Scorpion Outfit | Wardrobe | 50% |
| Shadow Hunter | Wardrobe | 75% |
| Gothic Outfit | Wardrobe | 50% |
| Ethereal Wings | Wardrobe | 50% |
| Freefall Wings | Wardrobe | 50% |
| Blade Wings | Wardrobe | 50% |
| Revolutionary Mask | Wardrobe | 50% |
| Sunglass Monocles | Wardrobe | 50% |
| Party Wyvern Cape | Wardrobe | 50% |
| Inari Tail | Wardrobe | 50% |
| Bunny Tail | Wardrobe | 50% |
| Skyshadow Outfit | Wardrobe | 50% |
| Beachwear Outfit | Wardrobe | 50% |
| Flaming Skull | Wardrobe | 50% |
| Firebrand bow | Wardrobe | 50% |
| Cursed Reaver Outfit | Wardrobe | 50% |
| Blessed Sentinel Outfit | Wardrobe | 50% |
| TokHaar Warlord | Wardrobe | 25% |