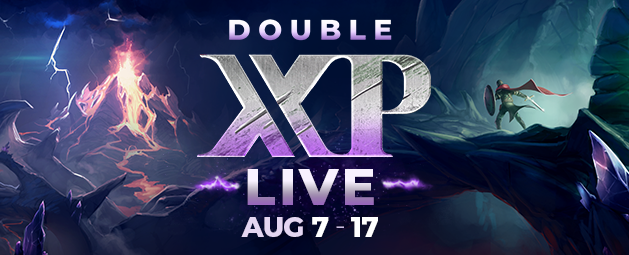 Double XP LIVE has begun!
Everyone gather 'round – Double XP LIVE is back! Between August 7th 12:00 Game Time and August 17th 12:00 Game Time, you will once again be able to enjoy a whopping 48 hours of Double XP gains!
How you use your time during the 10 days of the event is up to you, but don't forget that this time around you can pause and restart the Double XP timer whenever you wish. Make sure you plan ahead, though, as there's a 1-hour cooldown every time you pause or resume.
That's not the only tweak implemented by the Ninja Team, either. You can check out the other additions to this Double XP LIVE event here.
Remember that RuneScape's newest skill, Archaeology, remains exempt from all DXP-related shenanigans until October. For full details on the rules and exclusions, check out our dedicated Double XP page.
Back to top