OUT NOW IN ALL GOOD BOOK STORES!
We've partnered with Dark Horse Comics to bring you RuneScape: The First 20 Years, a lavishly illustrated, full-colour, hardcover book filled with insider info about the best game in the world – this one!
Dark Horse recruited Alex Calvin, the founder of PCGamesInsider, to interview all your favourite J-Mods, past and present. They also pored over 20 years' worth of illustrations, concept art and various other bits and bobs to create an illustrated history of the development of the games over the past 20 years, covering both RuneScape and its precocious younger sibling, Old School RuneScape.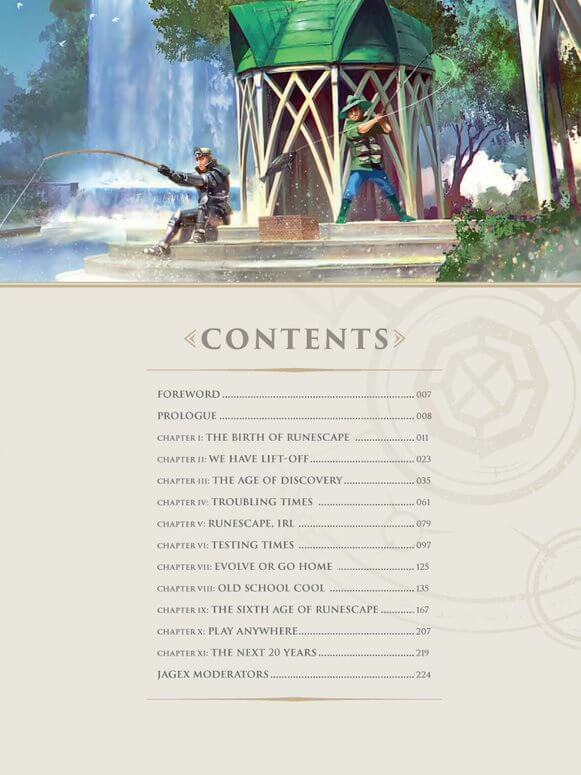 Check out below for a sneak peek at some of the 224 full colour pages in the book.
The main edition comes with a swanky red cover and is now available around the world as a hardcover book and a digital edition for e-readers. To snag a copy, visit comic book stores in the US, Amazon (US, UK, CA), Barnes and Noble (US), McnallyRobinson.com (Canada), or your friendly local bookstore! You can even pick up a copy on your weekly shop in Target or Walmart. Also found as far afield as Australia via this link or in New Zealand via this one.
For our most dedicated fans, the Deluxe Edition went on pre-order back in March exclusively on the RuneScape merch store and the last stock which had been held back to cover any returns has just been added to the store.
It features a black cover with foil treatments - very fancy - and comes with gilded page edges, a card slipcase, a ribbon bookmark and a hard-backed folio containing two archive-quality art prints. The content on the 224 full colour pages inside is the same as in the main edition.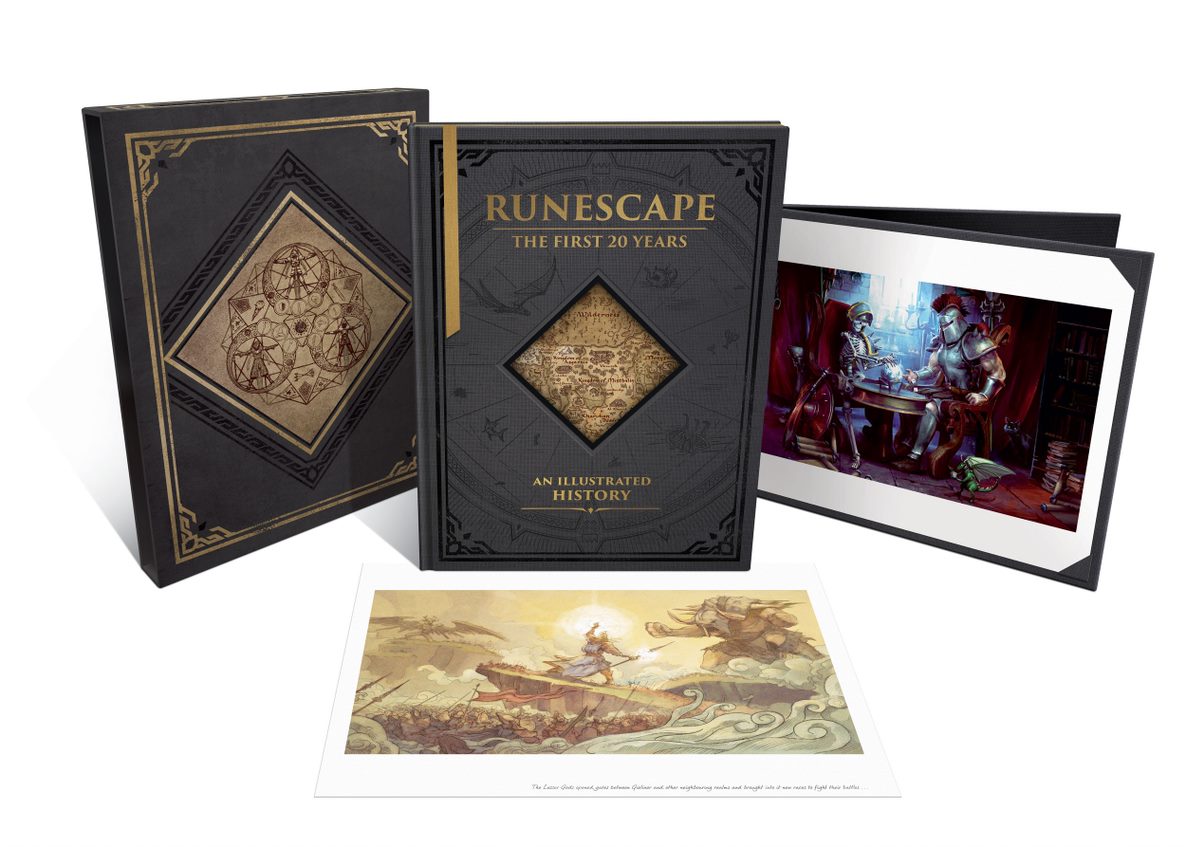 The first folio print is an iconic Tim and Crunchy illustration. The second, which has just been revealed, is a battle scene from the archives featuring General Graardor. Created in 2012 for a series of unused loading screens depicting the God Wars, the note on the illustration reads "The Lesser Gods opened gates between Gielinor and other neighbouring realms and brought into it new races to fight their battles".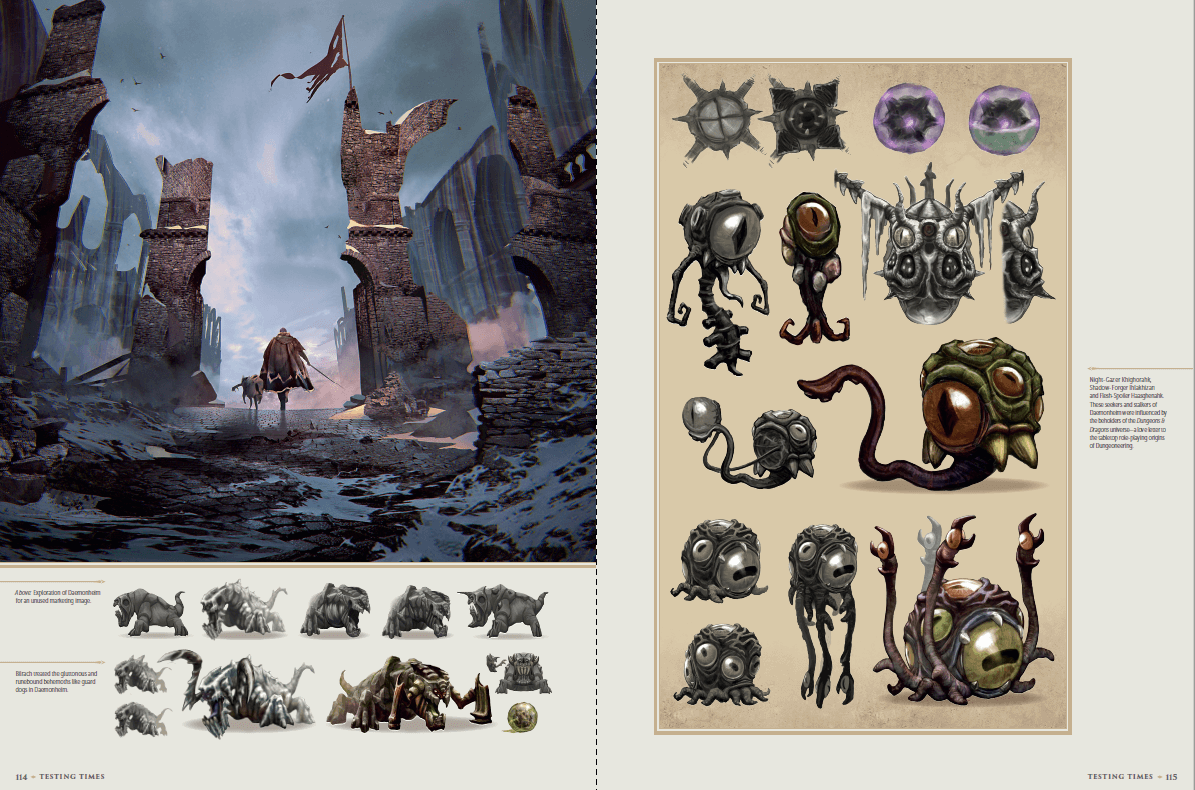 Pre-orders already placed on the RuneScape Merch store for both the Deluxe and Main Retail Edition have now been despatched. If you have not received a pre-order from the store or an email saying your order has been despatched then please contact BSI Customer Service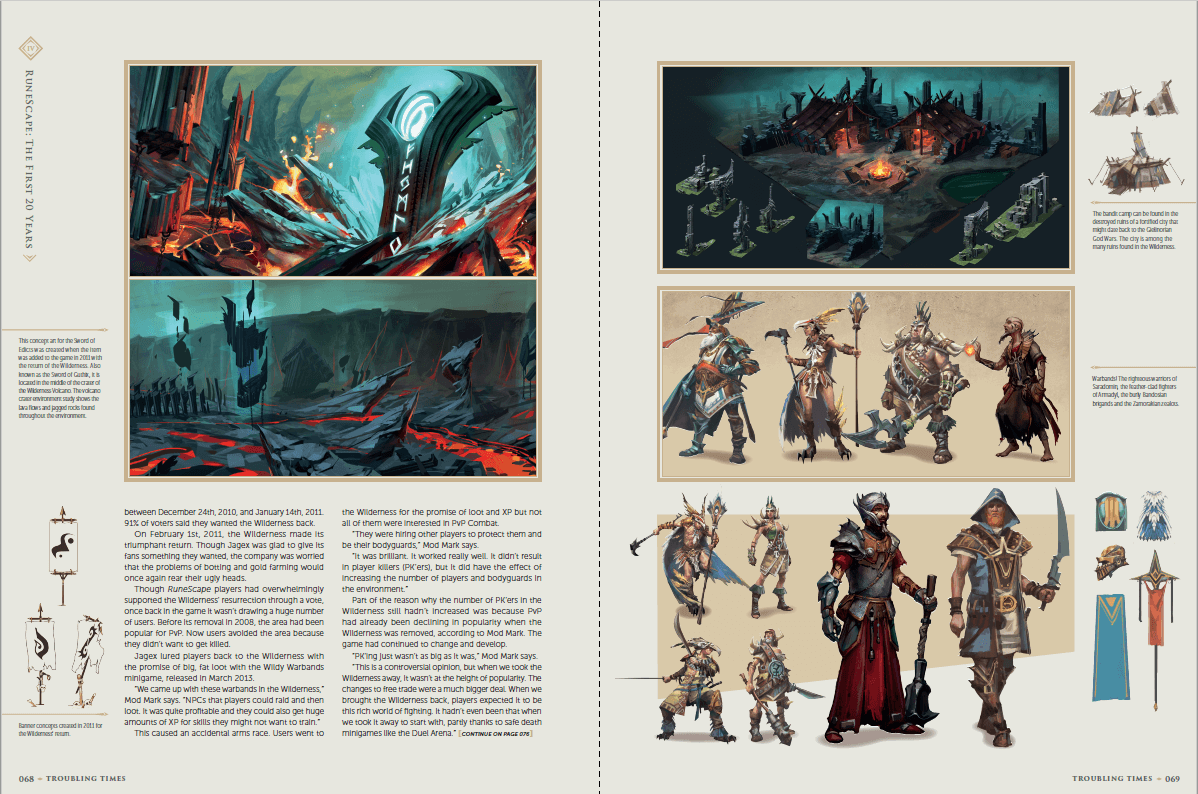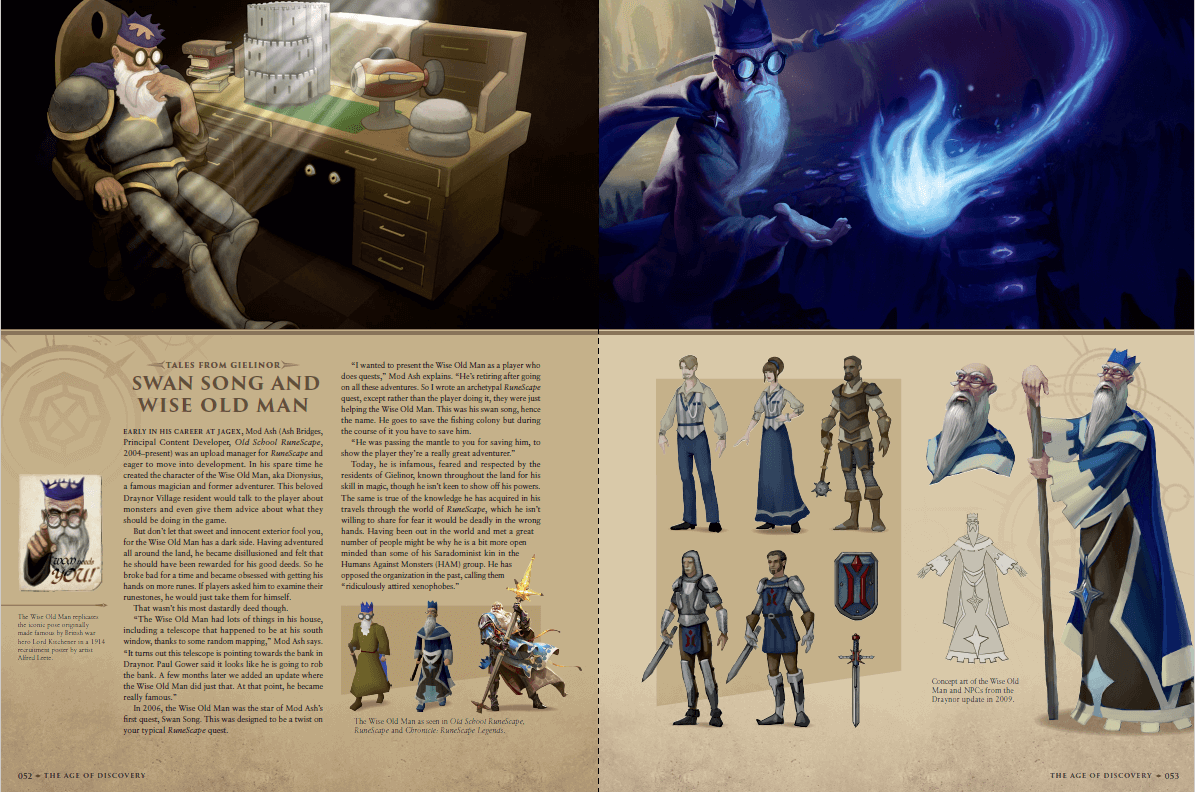 Note: Release dates have moved from mid October due to ongoing global shipping issues, which have caused delays with key shipments for Dark Horse over the past few weeks.