SGS Competition Finalists!
We'd like to start by offering a massive thank you to everyone who took part and sent us their designs. We were blown away by all the great ideas and fantastic creativity you shared with us. What a talented bunch you are!
In total we reviewed over 100 submissions – and had loads of fun in the process! After an intense internal shortlisting process and semi-finalist live stream (where our viewers served as co-judges) we are now ready to reveal our final five entries.
Which also means it's now time for YOU to decide which design is your favourite. So please do get in game and vote using the polls for one of the designs below.
Please note: The winning design will need to be refined by our concept art team to ensure it meets our style guide and fits within the scope our technical limitations. The final design may come out looking different to the original submission. If the design significantly changes from the original submission, we may reach out to the creator to discuss how we can remain true to their vision while taking these factors into account.
Fairy Drake (Day and Night versions) – Companion pet
The idea of this pet is that it transforms depending on whether it is day or night. In reality it will probably have to made as two separate pets – although we'd like to have it change between its day form, the Fairy Drake, and its night form, the Shadow Fairy Drake, as per the in-game clock.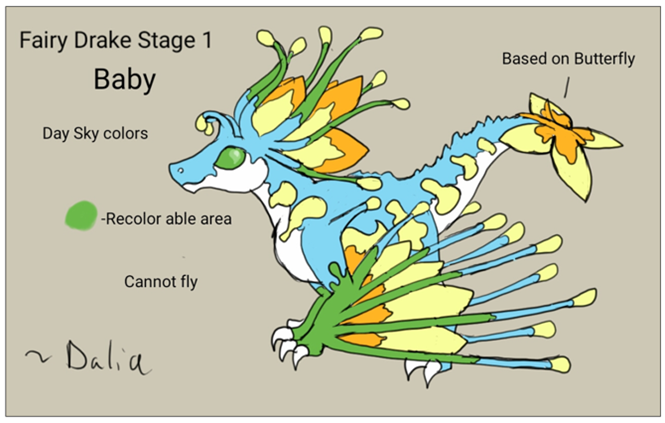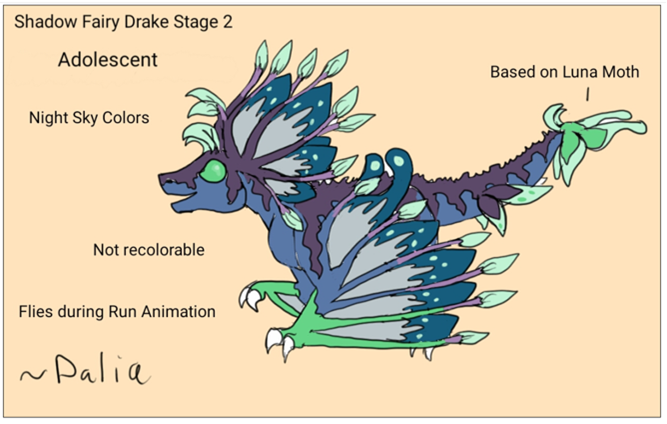 Day of the Dead Muncher – Companion pet
Muncher's been away paying respect to his ancestors and has returned with face paint to commemorate the occasion. We're big fans of this very solid design.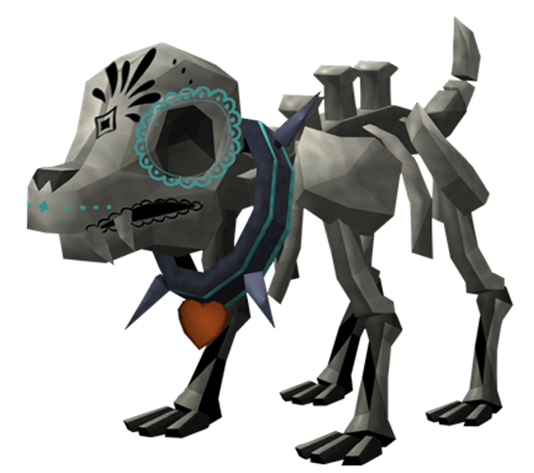 Head Scarf, Flower Wreath, Fruit Wreath and Phoenix feather - Hairstyles
We loved the subtle variations here, and how evocative the designs managed to be while remaining simple. This would be a single pack containing the four different styles (Head Scarf, Flower Wreath, Fruit Wreath and Phoenix Feather) with suitable versions for both male and female characters.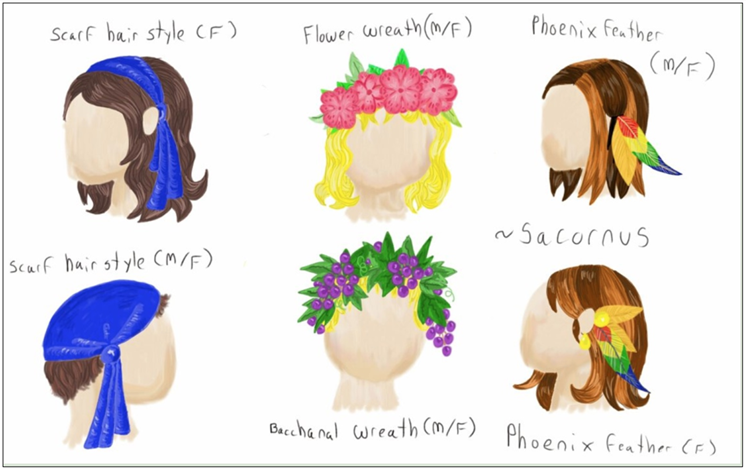 Party Wyvern - Cape or Wings (dependent on new tech, slot TBD)
The appeal of the 'Party Wyvern' is pretty obvious, we think. We love it! Please be aware though that having an animated cape/wings is dependent on the new tech which does not yet have a definitive release date. Voting for this item will mean waiting for the tech to be developed. With our current tech this item would be a static non-animated creature wrapped around the player, which we don't think does the original concept justice.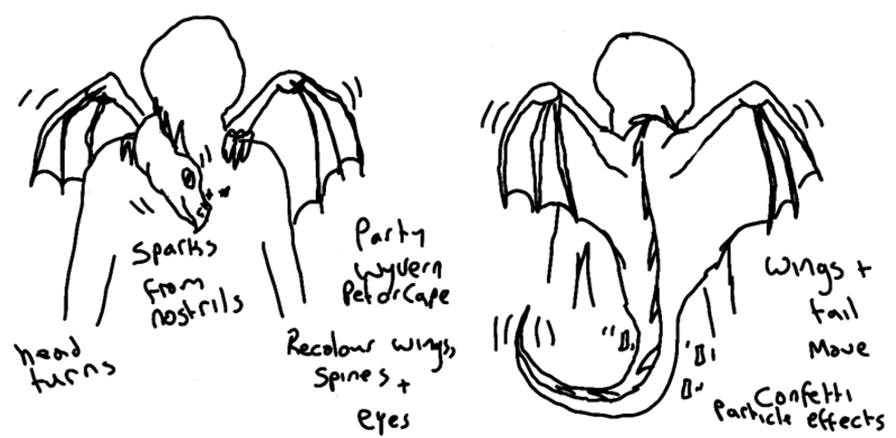 Chic & Dapper Festival wear – Outfits
We also really enjoyed these very elegant designs that somehow manage to be both quite flashy but also nicely understated. The set would include hat, torso, hands, legs and feet.