The winning SGS carnival competition submissions are coming to life next week! From March 4th players will be able to pick up the winning Wyvern Cape and the runner-up duo of the Fairy Drake and Night Fairy Drake from Solomon's General Store.
Many congrats to Claire (Best Pud Pud) and Nadia (Dalia)! Both will of course get their winning creations for free, as will the others finalists.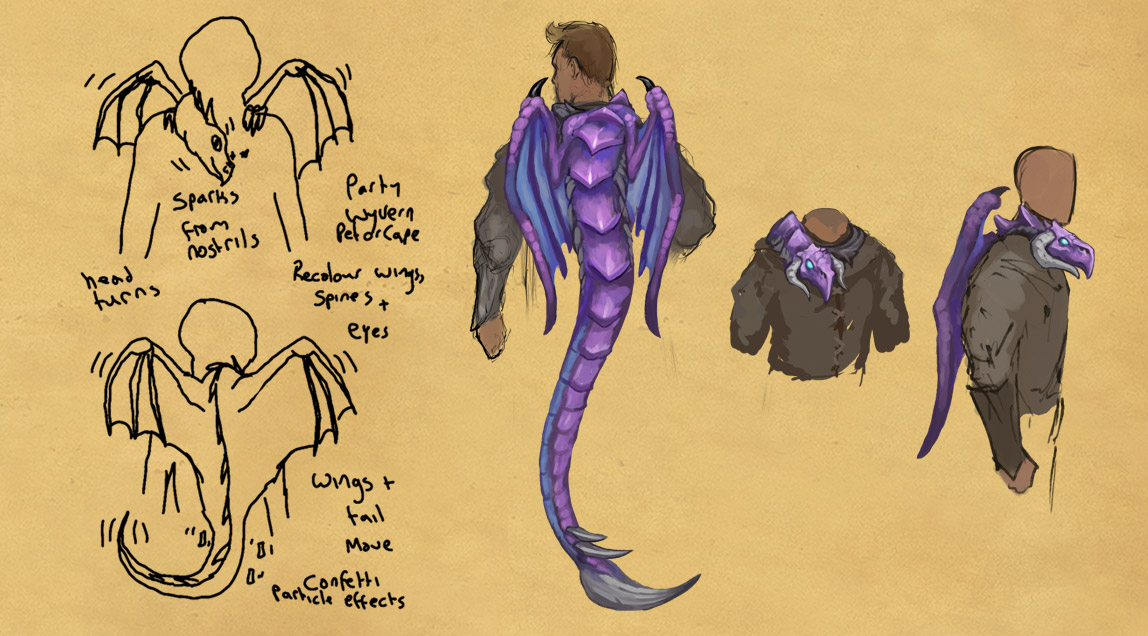 The appeal of the 'Party Wyvern' is pretty obvious, we think. We love it! With our current tech this item is a static non-animated creature wrapped around the player.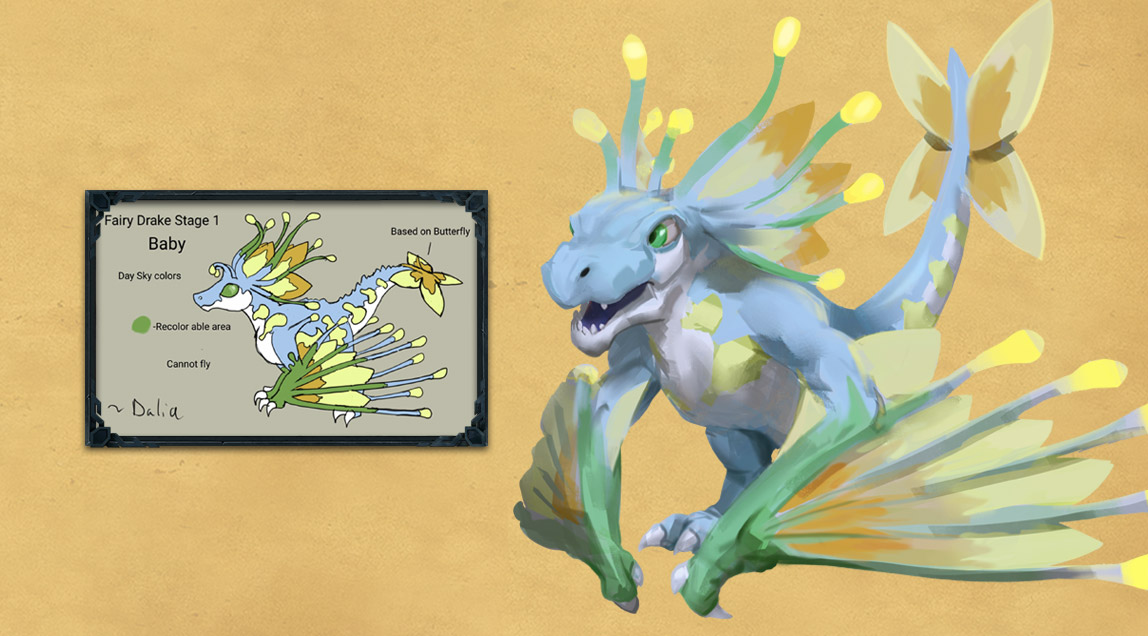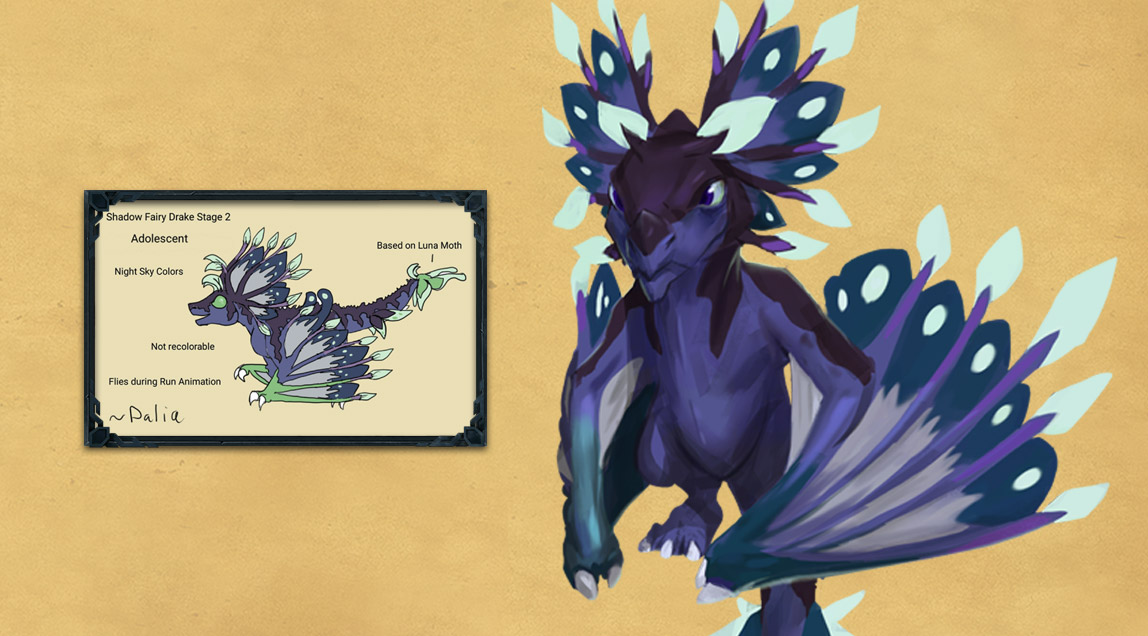 Nadia's wonderful idea for this pet was for it to transform depending on whether it is day or night. However, we've decided to release both individually as pets so players can decide which pet they want to show off.
We hope to revisit both of these in the future so these fantastic items can meet their creators' fantastic visions. In the mean time, we hope you enjoy them as much as we do. Items created by RuneScape fans are always our favourites.