The Beach Party kicks off in summer style this week, and Solomon's got some regal new stock in his store.
Read on!
---
The Beach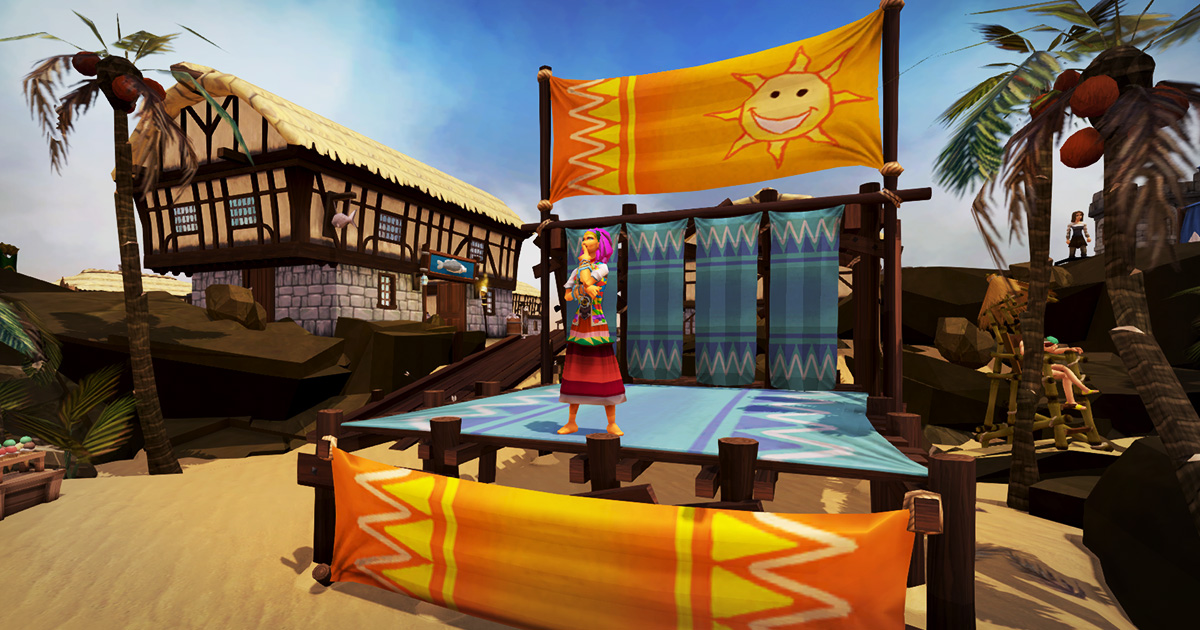 Everyone's favourite summer get-together is in full swing in Lumbridge Crater right now.
Head there to hang out with the rest of the community, and enjoy all your favourite summer skilling activities: the coconut shy, barbecues, rock pool fishing, muscle-beach weightlifting and much more.
Be sure to pick up a treasure map from Reyna, allowing you to collect a prize a day.
Every 45 minutes, you can pitch in with your fellow beachgoers to encourage grumpy crustacean Clawdia to calm down. She's been tweaked, too, so it's more viable to take her out on quieter worlds.
Other changes include a new terrorbird racing course and a Menaphos-themed Construction sandcastle.
And of course, there's a range of new cosmetic rewards to collect:
Clawdia balloon
Sandcastle pet
Octopus pet
Gleefully colourful parasols
Pyramid hat
'Palm Tree Hammock' rest animation
Bubble blower
There's also a 'Slo-Mo Run' walk animation available for completing 10 laps of the Terrorbird course. Note that you'll need to unlock the previous year's Terrorbird Racing reward to get this, which requires you to do an additional 10 laps first.
Collect everything - including from previous years - and you'll unlock an all-new title.
The sun's out and the water's fine, so get in game now, head to Lumbridge Crater and see what Reyna has on offer.
---
Solomon's Store | Hearts Outfits and Weapons
Light up any room with a regal bearing and a whole lot of love when you wear the King or Queen of Hearts outfit – available now on Solomon's Store.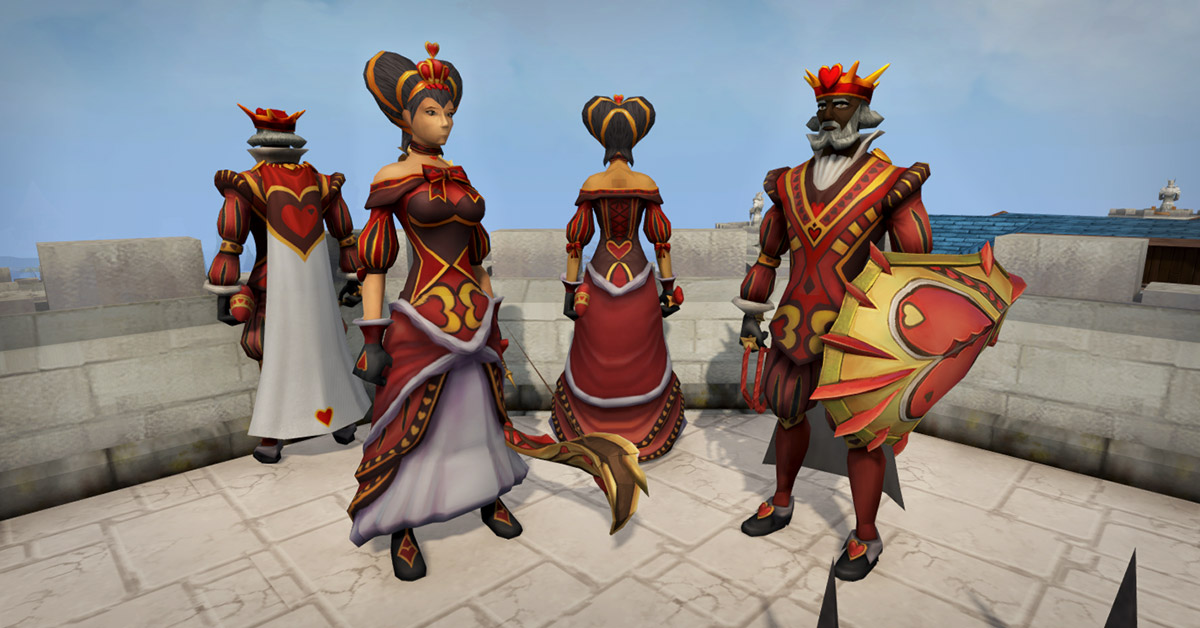 The pack comprises full male and female override sets, with a range of heart-themed weapons: longbow, whip, wand, orb and shield.
Get it now from the 'Extras' interface in-game, or in Solomon's Store itself. Need more RuneCoins? Use Bonds in game, select 'Earn' in the store, or purchase RuneCoins from the website.
---
Patch Notes
Check out the patch notes for further details of this week's updates, including some urn-related tweaks following last week's update.
---
Enjoy!
Have a smashing week, 'Scapers. See you in game!
The RuneScape Team
---
Fire Lycan Pet | PC Gamer Promotion
We've teamed up with PC Gamer to offer an exclusive Fire Lycan legendary pet. Feast your eyes on its fiery countenance below.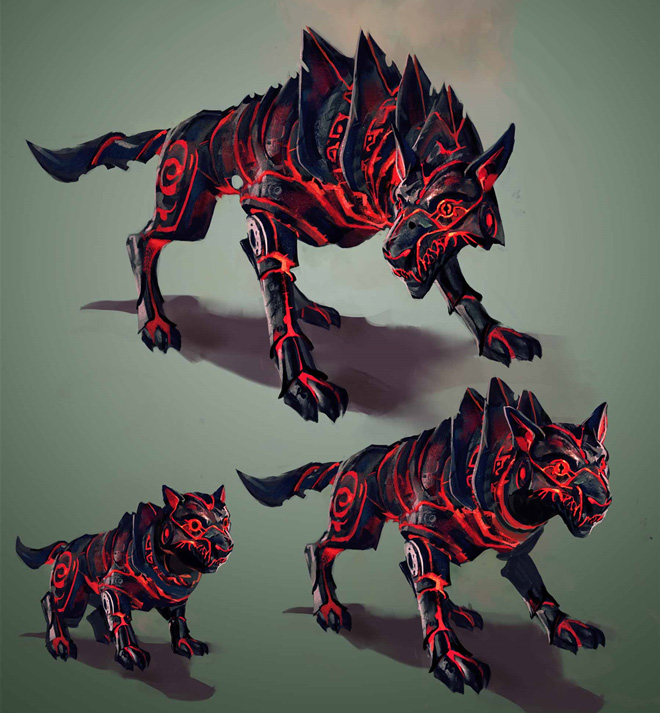 It's available in the physical edition of the UK PC Gamer – available at good newsagents now – and to members of the PC Gamer Club.
---
Live Streams this Week
Each week we live stream Q&As, in-game events and more. Watch our streams and find a full streaming schedule over on our Twitch channel.
Check our YouTube channel, too, for recap videos of streams you may have missed, including all the information about what's coming this August.
Tuesday, August 1st | 16:00 Game Time | August Month Ahead + Unfinished Business Update
As a follow-on from last week's August Month Ahead video, we'll be finding out a little bit more about some of the updates you've got to look forward to.
We've also got further discussion on our Unfinished Business from the team. Check out our recent Unfinished Business Dev Blog for all the info you need.
Friday, August 4th | 17:00 Game Time | Update preview with Mod Shauny
Find out what you can expect from Monday's patches and more with Mod Shauny this Friday night.
Sunday, August 6th| 19:00 Game Time | PvM with Mod Lee
Mod Lee will be hosting some Community PvM goodness live on Twitch.