Menaphos is the definitive 'Scaping destination this summer, and that's never been truer than today, with the introduction of The Magister – a high-level Slayer boss – and a great swathe of quality of life updates based on your feedback.
---
The Magister
How to Start
Find a key to the crossing as a drop in the Sophanem Slayer Dungeon
Find and activate the soul obelisk within to summon the Magister
Requirements
115 Slayer (can be boosted)
Access to Sophanem Slayer Dungeon (requires Icthlarin's Little Helper)
RuneScape membership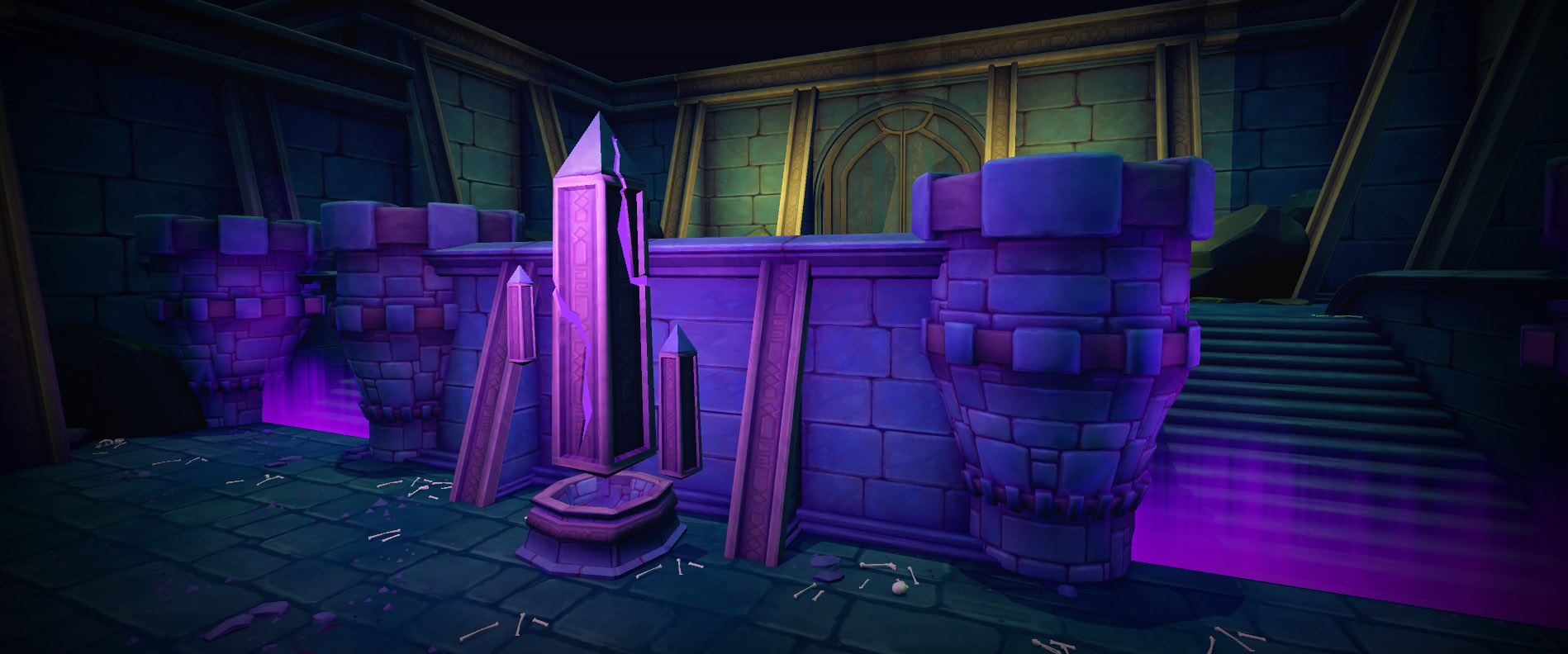 Deep within the festering heart of the Sophanem Slayer Dungeon lurks an evil unlike any you've faced before: a sinister necromancer known as the Magister.
This is a solo-only encounter, so it's a true test of your combat knowledge and skill.
Tool up with your very best gear and head into the murky depths to face him – if you dare.
---
Rewards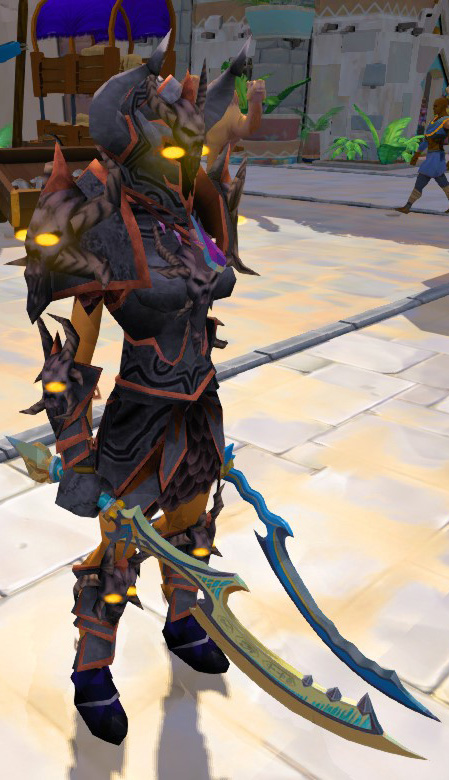 Perhaps the most noteable drops from the Magister are phylacteries. Smash these to release the hapless souls trapped within, and to obtain scraps of scripture.
Combine 100 scraps of scripture to make a blessing of sand, sky or sea. When you've got all three, apply them to a Khopesh of the Kharidian (or its off-hand variant) to buff it up to a mighty tier 92 weapon.
Next up are the Gloves of Passing, monstrous melee mitts with tier 85 stats. They also grant a special effect when worn: after using Havoc, the damage of your next attack against the same target is boosted by 7%.
Finally, look out for lore drops, and – of course – a new boss pet.
---
More Menaphos & Patch Notes
Today, we've made enough tweaks to Menaphos to fill a pyramid to the pointy end – and most of it's from your feedback.
We've added a whole new insect collection for you to complete. Access it via the Menaphos Collections Journal, which can be obtained from Assistant Librarian Subotai, if you don't already have it.
A bumper selection of books has been added to the Menaphos Library. Many were written by community members as part of a recent writing competition. Have fun reading them!
A Daily Challenge giver – Challenge Mistress Rashida - now stands near the Pharaoh statue by the Menaphos lodestone.
There's now a fairy ring near the fountain behind the Grand Pyramid (code CKQ)
There's a player-owned house portal in the Port district, behind Kags.
Portmaster Kags now has additional transport options:

Dominion tower and the Exiled Kalphite Hive
Nardah and the Heart
The Dominion Tower

The Sceptre of the Gods can teleport you directly to the Grand Pyramid. 'Jalkabir' is the pyramid's name for sceptre of the gods teleports.
You can now earn the 'of Menaphos' title if you reach rank 10 in City Rep.
An impling collector has been added on the east side of the Pharaoh statue in Menaphos. This collector has the ability to toggle off the spawn of each type of impling and Guthixian butterflies around the city one you've unlocked the city reputation reward.
As an additional reward for 'Phite Club, you can now travel from Sophanem to Menaphos via the bridge.
Quest NPCs in Menaphos now have mini-map and world map icons.
Azibo's Toy Stall is now open in the south-east corner of the Merchant district marketplace. He offers similar services to Diango.
There's now a summoning obelisk in a house next to the marketplace.
There's a new signature drink at the Golden Scarab .
Fires can now be lit on the docks.
The desert swamp to the north east of Sophanem has been graphically updated.
The 'gold' version of the Slayer Master title (provided you have already unlocked Silver version) – now reads red, not silver. To unlock this, you must complete the Slayer Codex and beat Morvran's platinum Rush of Blood challenge.
Ka the cat has been re-homed near the Soul Altar.
See the patch notes for further details of today's updates.
---
Enjoy!
Have a great week, folks, and best of luck going toe-to-toe with the Magister!
The RuneScape Team
---
Live Streams this Week
Each week we stream Q&As, in-game events and more. Watch our streams and find a full streaming schedule over on our Twitch channel.
Check our YouTube channel, too, for recap videos of streams you may have missed.
Friday, July 7th | 20:00 Game Time | Update preview with Mod Shauny
Find out what you can expect from Monday's patches and more with Mod Shauny this Friday night!
Sunday, July 9th| 19:00 Game Time | PvM with Mod Lee
Mod Lee will be hosting some Community PvM goodness live on Twitch!
---
Summer Sweepstake Winner
Congratulations to Naruedyoh, winner of the Summer Sweepstake competition and proud owner of a Razer Blade gaming laptop. Thanks to everyone for taking part!