A classic quest goes free to play, and a well-known house gets a sympathetic refurb in today's update. Plus, don't forget that Double XP is coming up this Friday!
---
Witch's House | Free to Play & Makeover
Witch's House ľ one of RuneScape's most time-honoured quests ľ is now free to play, opening it up to those of you who've never had a chance to try it out.
We've also given the house a fresh lick of paint, fixed some bugs, and made the whole quest a smoother experience overall. There's never been a better time to help that little lad get his ball back.
Along with its new layer of modern sheen, we've made every effort to retain the look and feel of the Witch's House you know so well. Even if you completed the quest long ago, why not take a peek and tell us what you think?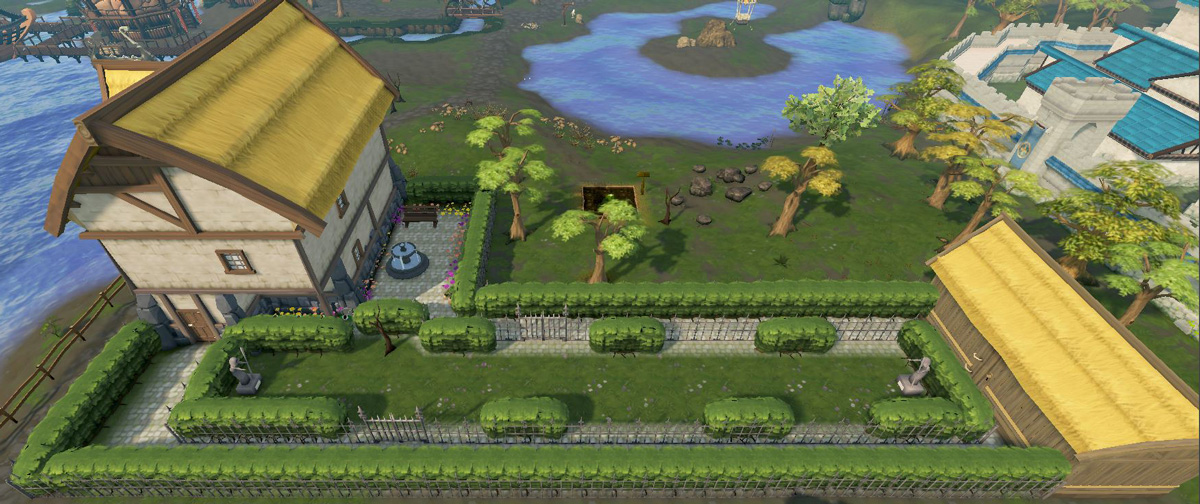 ---
Double XP Weekend
There's just a few days to go before Double XP Weekend kicks off on Friday 15th September at 12:00 UTC (game time). Want to know how you can make the most of double gains? Here's some suggested viewing.
Want to see how you perform? Make sure you're opted-in to receive our emails and you'll receive an email with your monthly stats at the start of the following month. Any questions, hit up Mod Scorpio on Twitter.
---
Patch Notes
There are plenty of patch notes to pore over this week, too, with the Ninjas taking some soft, stealthy steps to improve your inventory wrangling.
For all you completionists out there, please note that the 3-month Menaphos amnesty period has now ende. You will now need to complete the relevant Menaphos achievements to be able to wear your Completionist or Master quest capes once again. Head to the recently updated Achievements interface to find out what you need to do to reequip your capes.
See the patch notes for further details of today's update.
---
Enjoy!
Have fun racking up those double XP gains. We'll see you in game!
The RuneScape Team
---
Live Streams this Week
Each week we live stream Q&As, in-game events and more. Watch our streams and find a full streaming schedule over on our Twitch channel.
Check our YouTube channel, too, for recap videos of streams you may have missed, including last week's September Month Ahead Q&A.
Tuesday, September 12th | 16:00 Game Time | Unfinished Business - September
Check out how we're getting on with our current list of projects this Tuesday.
Friday, September 15th | 17:00 Game Time | Invention Batch 2 preview
Prepare for a super bumper-packed edition of Shauny's stream this week where he'll be with the Eternals and teasing some of the great stuff you can look forward to with next Monday's Invention Batch 2 update.