You wanted it, you got it - give your summoned familiars an extra sprinkling of awesome with fantastic boss pet overrides. Also re-enter the Heart of Gielinor for God Wars Dungeon 2 improvements.
Then zip down to the patch notes section to check out the latest NXT updates and other fixes and improvements.
---
Boss Pet Overrides for Summoning Familiars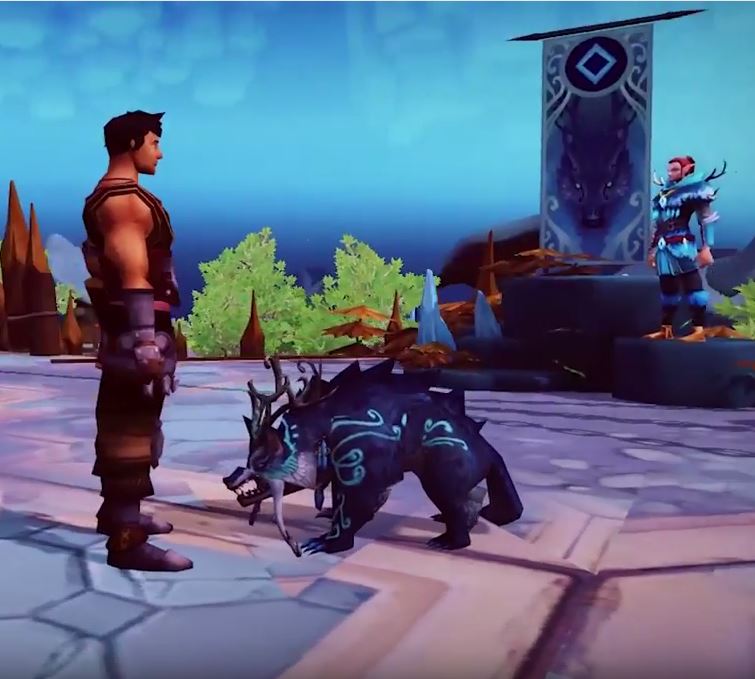 If you've defeated a boss and earned its pet drop, then you'll be able to apply it as an override for any familiar you summon. Doing so will change your familiar to resemble the boss of your choosing, complete with fantastic new animations as your familiar performs its actions.
We hope you enjoy this brand new and useful way to show off your boss slaying prowess! Let us know what you think in the forums.
God Wars Dungeon 2 Improvements
The fight rages on deep in the Heart of Gielinor, so to help you enjoy this fantastic piece of boss battling content, we've made a selection of improvements:
Kill timers have been added to each of the bosses
A way to renew instance time while inside a God Wars Dungeon 2 instance is available via the kill count interface.
Drop tables for the mobs inside the dungeon have been added
Improved clickzones on the bosses
On a faction insignia, you can now toggle the option to prevent dealing damage to matching faction NPCs
You can now check via the kill count interface which bounty you have currently been assigned by Feng the Bounty Master
You can now toggle on faction insignias the option to automatically collect ingression fragments.
The Aftershock Invention perk will now proc more frequently
A tooltip for your current reputation points has been added to the kill count interface
A slimmer and a smaller version of the kill count interface is now available
Bloom for the Twin Furies' weapon gems has been added

Let us know what you think of the improvements and keep the feedback on the Heart coming in!

Patch Notes | NXT Improvements

For full patch notes of today's update, see the forum thread.

For a specific list of NXT improvements, see the dedicated forum thread.

---

This week's live streams

Each week we stream developer Q&As, in-game events and more. Watch our streams and find a full streaming schedule on the Twitch channel. Check the YouTube channel for streams you may have missed, including last week's Invention Tech Tree teaser and loads more!

We've got loads planned for you this week – a chance to find out about this Summer in RuneScape, the next in our '1,000 Drops from…' series and a Boss Pet override parade!

Tuesday, 10th May | 16:00 Game Time | Dev Q&A – Summer 2016

Find out some more of what we've got up our sleeves (as well as a very exciting announcement!) this Tuesday.

We'll also be asking Mod Ramen some of your Boss Pet override questions - don't miss it! Post your questions on the forums, Reddit, or by using #RSDevQA on Twitter!

Tuesday, 10th May | 17:00 Game Time | 1,000 drops from the rare drop table

This time we'll be taking a look at the rare drop table. What will the loot be?

Tuesday, 10th May | 20:00 Game Time | Boss Pet Override Showcase

The amazing upcoming boss pet overrides will be making an appearance this Monday – check them out!

Sunday, 15th May | 19:00 Game Time | PvM with Mod Lee

Mod Lee will be hosting some more community PvM goodness, live on Twitch!

---

In Other News

We just want to say a special thank you to player "X Runes" who donated for Mod Timbo's tree during our GameBlast16 charity live stream. Over the event you helped us raise over $150,000 for a great cause. Check out the Vine below to see X Runes's tree!

JMod Snapchat Takeover – Mod Raven – Thursday, 12th May

This week, we're letting the mischievous Mod Raven loose on the RuneScape Snapchat account – lore-hounds, you know this isn't something you want to miss. Follow us at 'runescapegame' on Snapchat, and share your favourite screenshots using #JModSnapchatTakeover on Twitter and Instagram!

---

Summon familiars like a boss this week!

The RuneScape Team