One epic saga gets an official Vinyl Soundtrack! Take a musical journey deep into the climactic battle of the gods with RuneScape: Elder God Wars.
Featuring the songs that accompanied the culmination of the Elder God Wars storyline, you can relive taking on each of the dungeon's fronts, and all those furious battles with iconic bosses such as Kerapac, Zuk, Croesus, The Archglacor, and of course, the mighty Zamorak. You'll hear some of the most iconic tracks including The Glory of Combat, Family and Holy Zamorak. Plus, feast your eyes on fabulous artworks that capture some of the key bosses in all their magnificence!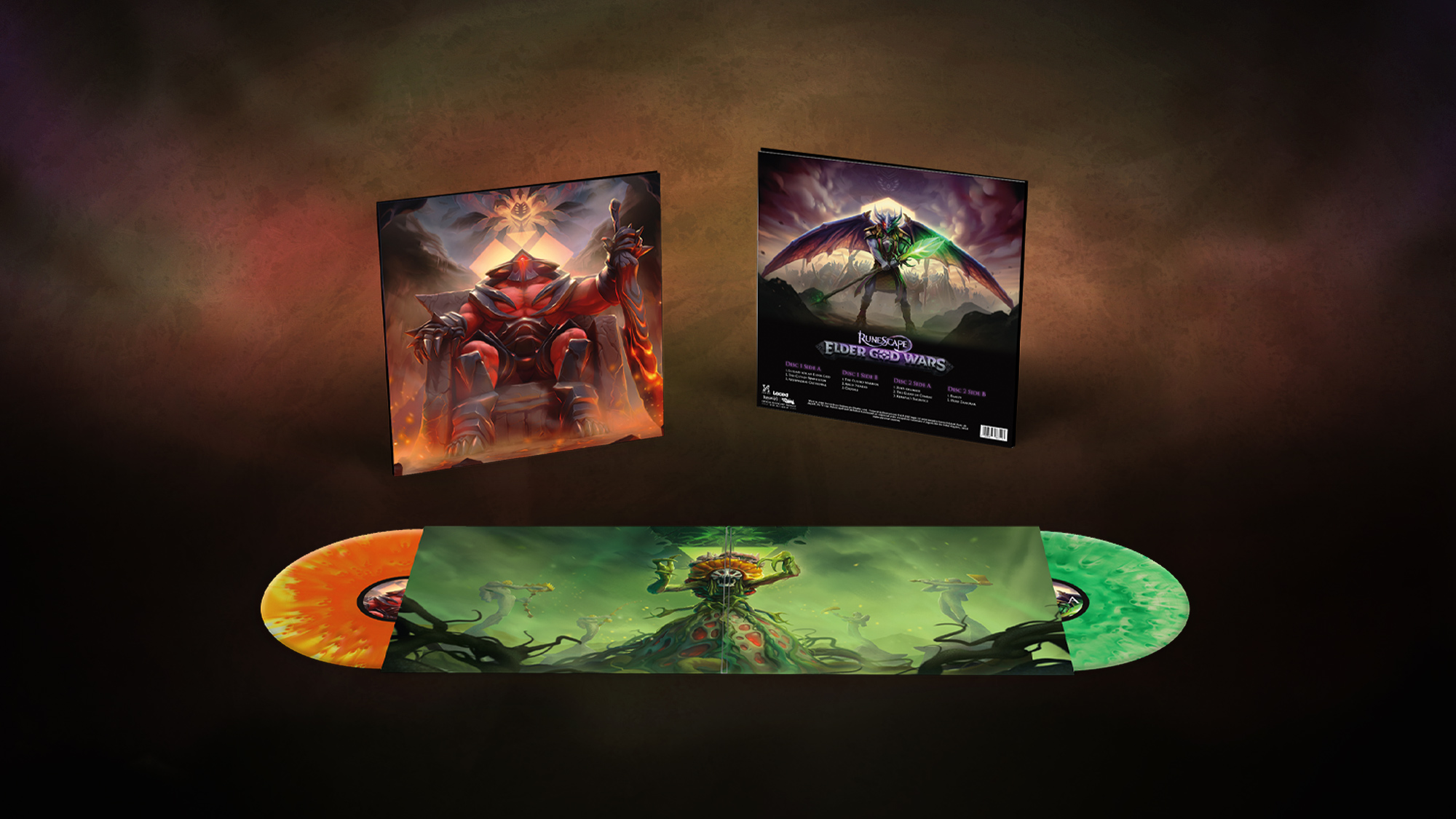 Collect this beautiful Deluxe Vinyl Edition, with 11 songs and stunning images.
To guarantee a copy, pre-order the vinyl now for shipping in March 2023 from Laced Records. Pre-orders from Laced include the full 22-song digital album for when you're on the go!