December Delights
Itís almost here, the ever-so-festive final month of the year, and Gielinor is awash with seasonal cheer. Places all over the world are festooned with decorations and presents Ė even the bosses are celebrating with some jolly hats!
Thereís plenty to do across Gielinor this December, including a new quest and Yak Track, the Advent Calendar, Santaís Grotto and more. Read on to find out about all the fun adventures and festive rewards in store!
New Quest: Succession
Itís time to dive into the final quest of 2022, Succession, which closes out the Legacy of Zamorak storyline!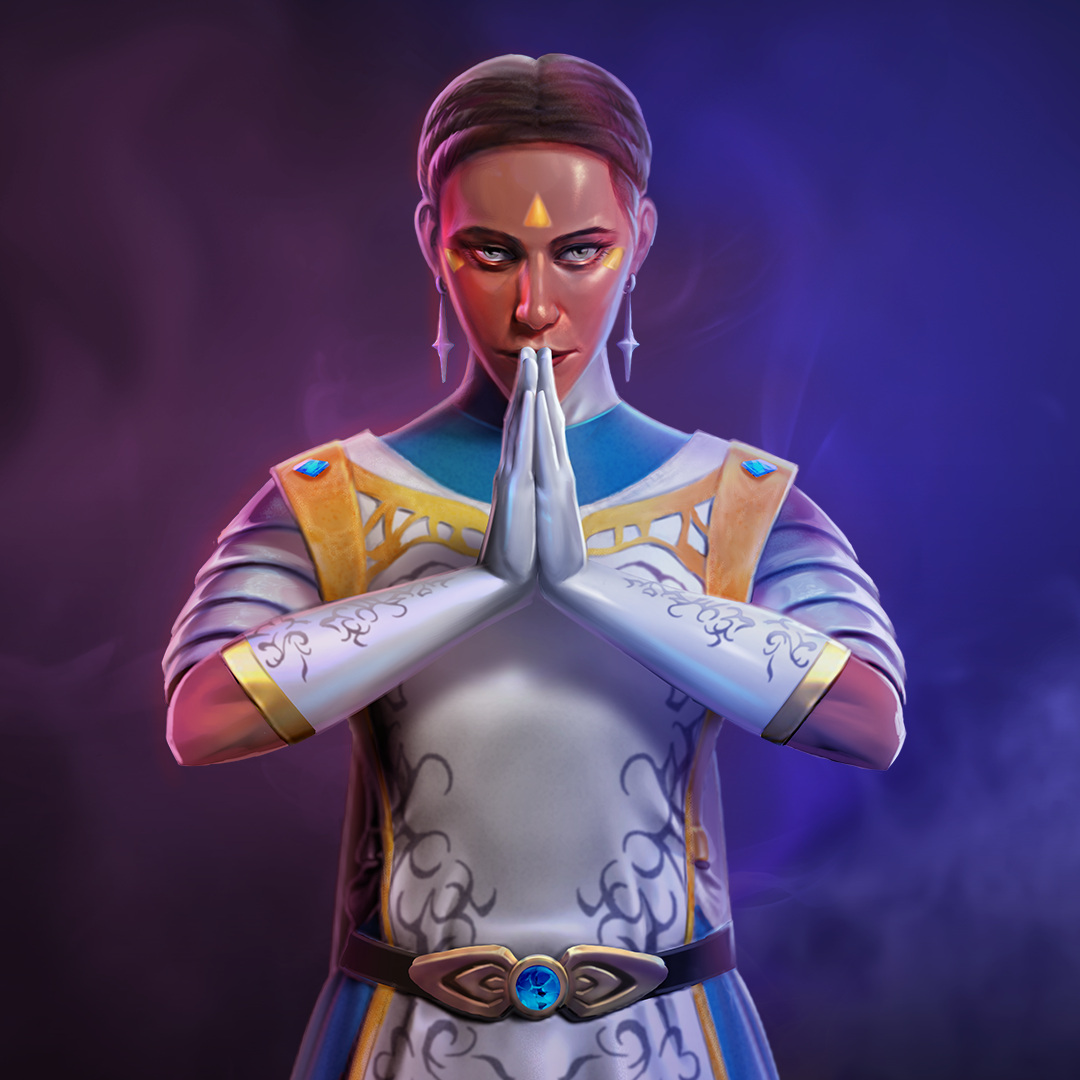 Team up with Adrasteia and help her track down Bilrach before he completes his ritual and becomes unstoppable. Itís a climactic thrill ride with a truly electrifying musical score!
To begin your quest, speak with Adrasteia in Falador on December 5th.
Requirements:
Daughter of Chaos Quest
Infernal Puzzle Box Tier 5 unlocked (i.e. youíve completed Civil War miniquests I-III)
60 Mining and Smithing
Rewards
50,000 Combat XP Lamp (chosen skill must be level 60 minimum)
60,000 Prismatic XP Lamp (chosen skill must be level 60 minimum)
Infernal Puzzle Box Upgrade to Tier 6

Task 1: Zamorak boss: 65% Reduced environmental damage within Infernus (T5 = 60%)
Task 2: Daughter of Chaos: 14% damage reduction and 9% increased damage dealt to monsters while in the Wilderness (T5 = 13% and 8%)

Ability to add Infernal Puzzle Box to your toolbelt, freeing up your Inventory
1 Quest Point
Access to the Dive ability (requires 30 Agility) when Bladed Dive is unavailable

Dev Note: The dive ability is a new generic movement ability accessible by all combat styles. It can be thought of as a 'lesser bladed Dive' and can be upgraded to bladed dive through Shattered Worlds. However in situations where you can't use Bladed Dive (such as not wielding melee weapons) the ability will revert back to Dive - allowing you to continue dashing through dungeons at your own obnoxiously-fast pace. Note: (You will keep the Bladed Dive upgrade if you have Bladed Dive already unlocked, but you will need still need to unlock 'Dive' by completing the quest.)

2 Treasure Hunter Keys
New Yak Track: The Winter Trials
The latest Yak Track is here, and it has a noticeably wintery vibe! Complete tasks across Gielinor to earn a variety of rewards such as combat overrides, frosty pets, Fremennik and Mahjarrat themed cosmetics, and more. It's active from Dec 5th to Jan 29th.
This time weíre also saying hello to a new token item, the Yak Coin! These coins can be redeemed for all sorts of items, including XP boosts, previous Yak Track cosmetics, and alternate versions of some of the new cosmetics.
A Yak Coin is obtained every five tasks during the core Track, and then with every completion of the repeatable Track. Cha-ching!
Donít be hoarding them for too long though, as youíll have one week after the Track finishes (until February 5th) to spend any remaining Yak Coins and mop up any unclaimed rewards with the Yak Track host.
With that in mind, letís discuss how to spend them.
The Ultimate Shopping Experience!
The Yak Track has a brand-new shop that sells EVERY cosmetic override, animation, and pet from the second Yak Track to the 10th! Any existing past Yak Track items in the Oddments Store will also be available, making it a one-stop shop for picking up rewards you may have missed.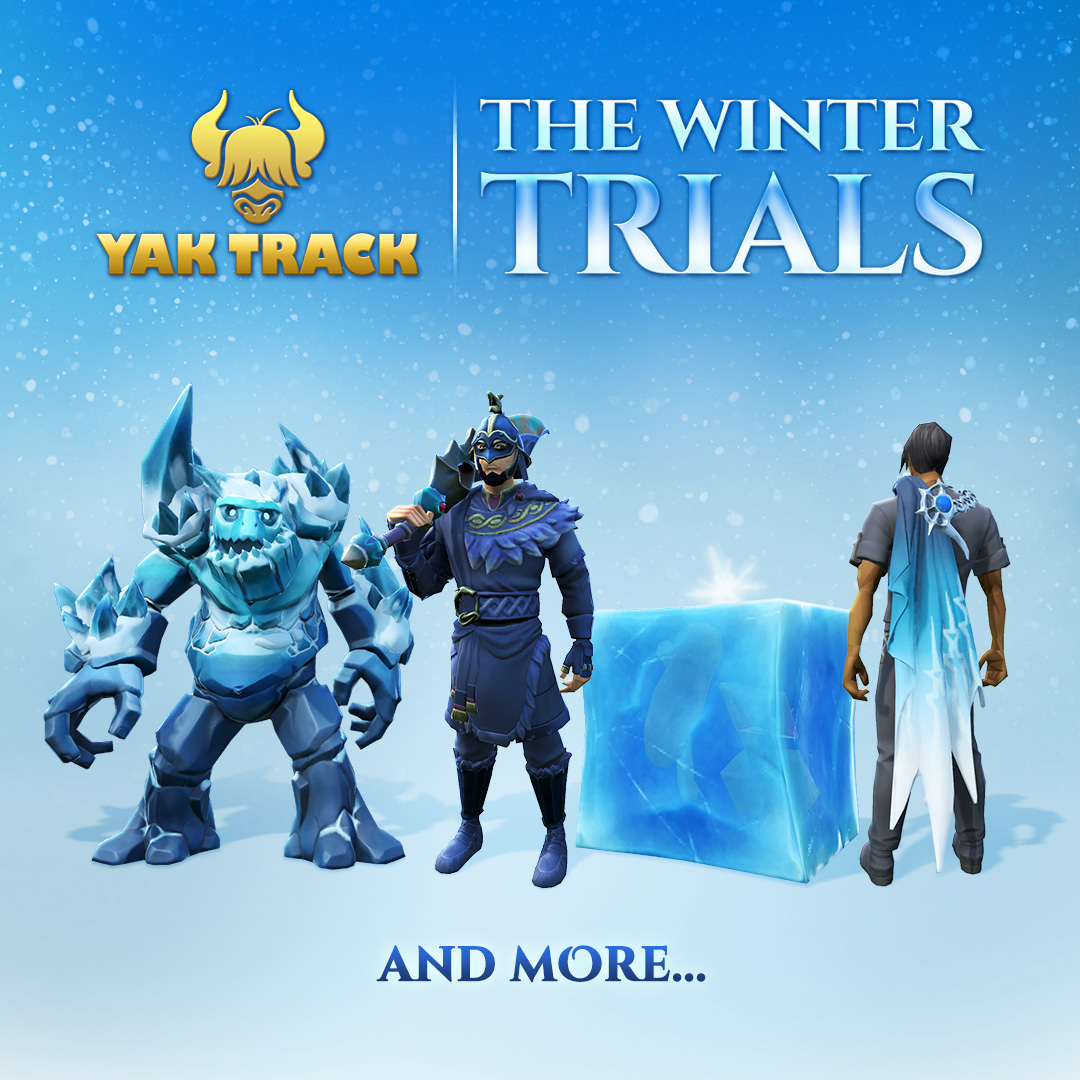 The Advent Calendar
Weíre once again counting down to the big day with rewards each time you log in from December 1st!
You get a free key each time you open the door on the correct day, and if you open the calendar 15 times, youíll bag the new Portable Snowfall Aura cosmetic override. Sweet!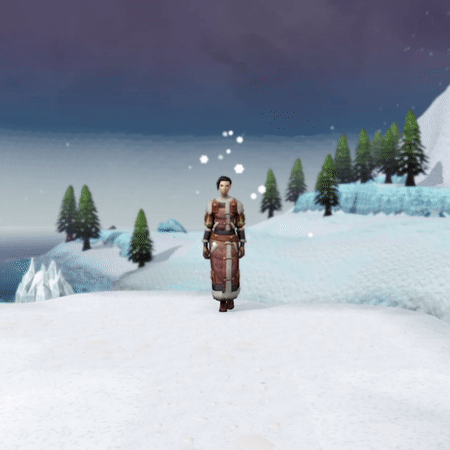 Presents from the Sledge
Postie Pete and Parcel Pete are back on present wrapping duty this year! First, the good news - they corrected their mistake from last year and managed to get their hands on colourful Christmas paper instead of boring old brown.
The bad news is, they've also been working on a new dye, and a completely avoidable accident with said dye has now ruined all their paper! Needless to say, the Head Elf is not pleased.
Now itís up to you to get out there and gather replacement wrapping paper in order to save Christmas!
How it works
Wrapping Paper can be earned at regular intervals by simply playing the game. Additional Wrapping Paper can also be obtained by using Treasure Hunter Keys.
You can earn Wrapping Paper from December 12th until 23:59 on January 15th. You can still exchange wrapping paper up until 23:59 on January 29th.
Visit the Grand Exchange to get started!
Rewards
Play Presents from the Sledge for new rewards exclusive to this event!
Aurora Dye
'Naughty' title
'Nice' title
'Aurora' title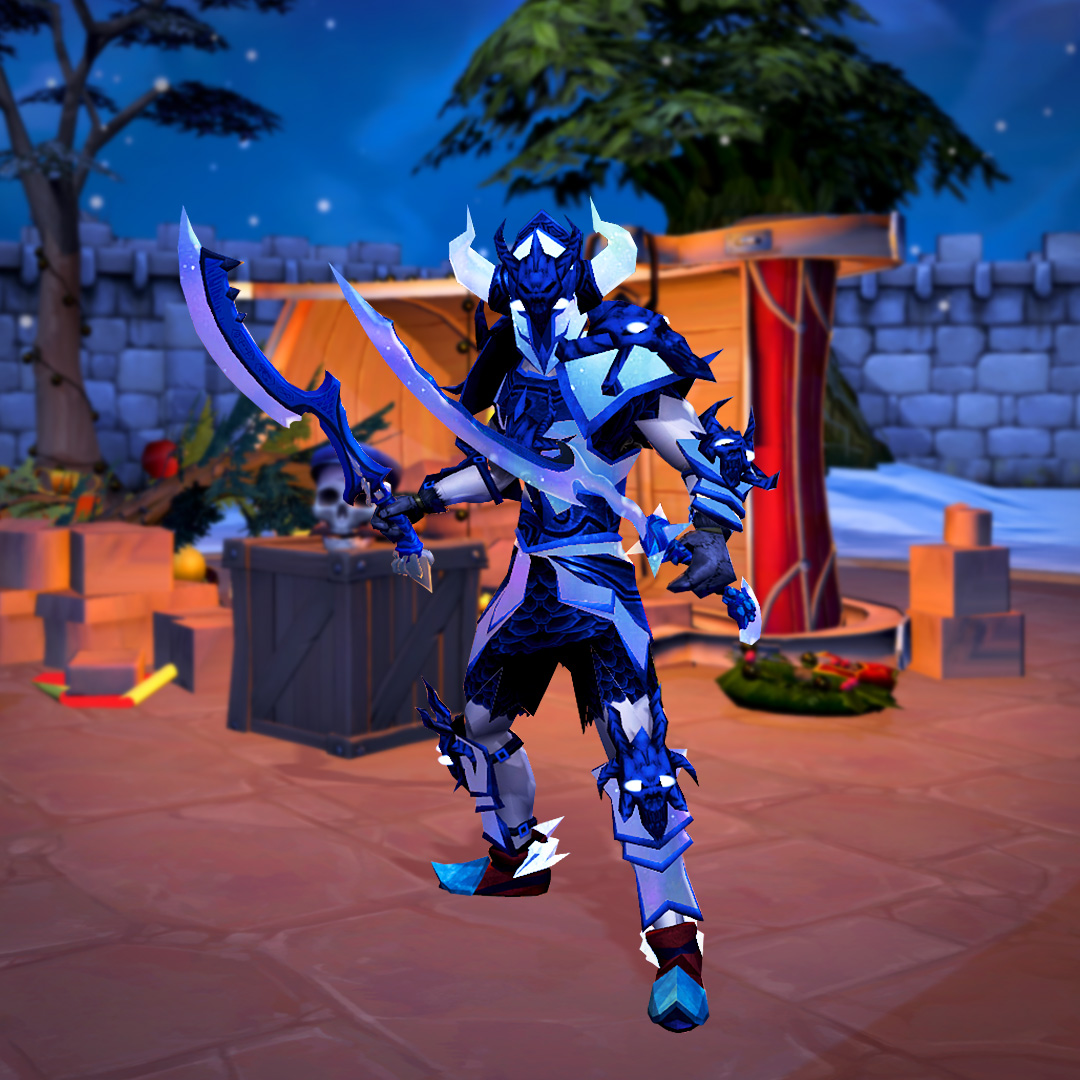 For every 200 pieces of paper handed in, the player also gets one of the following presents:
Gold (Tier 4)
Purple (Tier 3)
Blue (Tier 2)
White (Tier 1)
Free Daily Present
Each day you can get a present from the hosts for free! Just sidle up to Ďem for a chat and bag your swag.
Oh, and donít get so distracted by all the IRL gifts and food that you forget to log in on Christmas day itself! On December 25th youíll get three presents. Merry Christmas, everyone!
Treasure Hunter: Santa's Grotto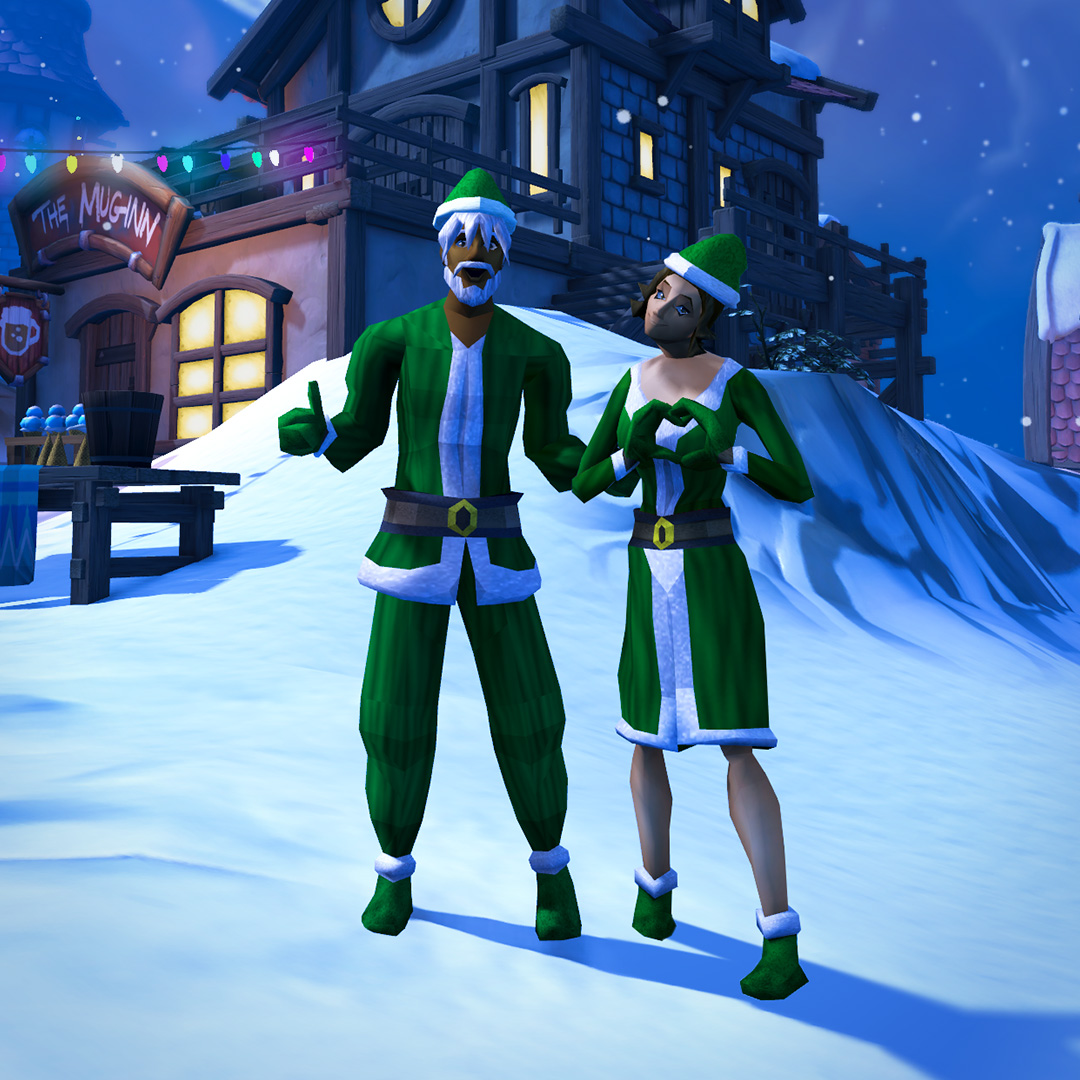 Santa's Grotto is returning with new prizes! Hereís all the seasonal swag to look out for, starting December 23rd:
Chinchompa Christmas Jumper
Guthix Christmas Jumper
Penguin Christmas Jumper
Green Santa Top
Green Santa Bottoms
Green Santa Gloves
Green Santa Boots
And donít forgetÖ itís Black Friday until December 5th!
Black Friday isnít just a day, itís a state of mind. Thatís why weíre keeping ours going until December 5th. Head to the Marketplace to grab one of our fantastic Black Friday bundles before the clock strikes midnightÖ check out the full details in last weekís newspost: Here
---
- The RuneScape Team