Pick up rare rainbow prizes on Treasure Hunter from 12th April at 00:00 game time to 17th April at 23:59 game time.
Prizes can be multiplied by up to 7 times, so get opening those brightly coloured chests!

---
Multipliers
While opening the rainbow chests, you can win multiplier tokens, which unlock massive multipliers on your prizes for the rest of the promotion - up to a whopping x7!
This multiplier applies to everything on Treasure Hunter (except for multiplier tokens themselves), so upgrade it as far as you can for maximum benefit!
Spectrum-Spanning Style
Look out for rainbow-themed prizes including a cape and necklace. These eye-catching items are sure to make you stand out from the crowd. They're tradeable rares, too, and are sure to be highly sought after.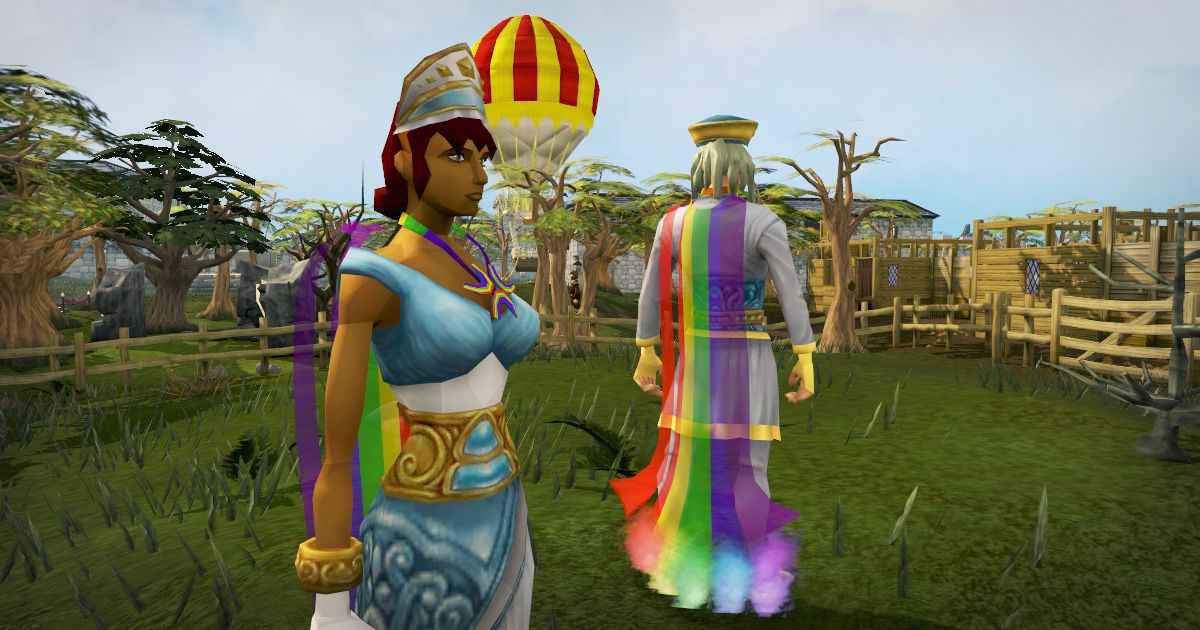 Enjoy, and let us know what you think over on the forums.
The RuneScape Team
---
What is Treasure Hunter?
Treasure Hunter is playable from within RuneScape, allowing players to use Keys to claim in-game items as prizes. These range from useful resources to rare weapons and exclusive gear.
Playing Treasure Hunter is simple - click the treasure chest icon that pops up when you log in. If you've not played before, just follow the on-screen guide.
Everyone gets at least one Key per day, and RuneScape members get two. You can earn more Keys while playing the game, or stock up by redeeming Bonds.
If you'd like more, you can also buy Keys on the website, or by clicking 'Buy Keys' within the Treasure Hunter interface in-game.