Following last week's double helping of blood and mayhem, it's high time to kick back and relax.
Waterfall Fishing is here – inspired by RuneLabs contributor Ferenc2017 - and it's the ideal high-level, low-intensity Fishing training method after a busy day's slaying, PKing or real-lifing. It'll be a top choice for Double XP Weekend, too – starting 25th September at 12:00 UTC (game time).
Play now, or read on to find out more.
---
How to Start
The waterfall is in the north-east of Prifddinas, between the outer reaches of the Meilyr and Crwys Districts.
Requirements
You must be a RuneScape member
93 Fishing
90 Agility
90 Ranged
90 Strength
95 and 97 Fishing required for mid and high-level spots.
Mithril grapple
This content is entirely available to Ironman players.
Grapple your way to the top of the waterfall to access this angler's paradise. Once you're there, fish to your heart's content, chatting with your friends and enjoying the best Fishing XP rates in the game.
The waterfall's swarming with urchins, the biggest ones found at the higher-level fishing spots. As well as granting Fishing XP when caught, they can be ground down into harmony dust. This – in turn – can be used to upgrade fishing juju potions to a 'perfect' variety that gives +5% fishing success for an hour, plus the juju fishing potion's benefits.
Note that the perfect juju fishing potion's effect is now also granted by the perfect plus potion.
Watch out for fun random events such as geysers and big fish, and some unique, rare catches – such as the customisable hermit crab pet.
Urchins can also be redeemed for urchin points at the waterfall's shop, which can be spent on rewards such as Fishing lamps, the crystal rod – a charge-based angling implement that grants you an additional +5% success chance – and customisations for your hermit crab: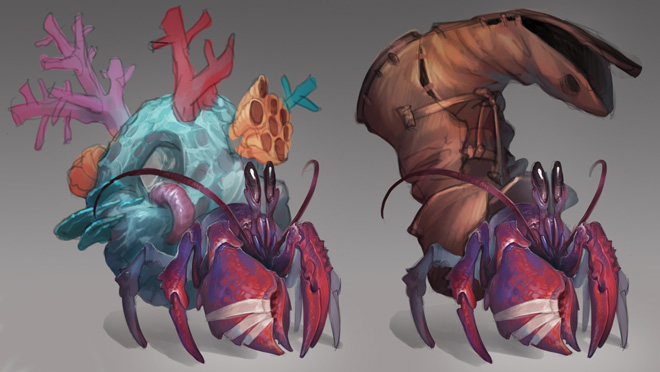 Take in a little tranquility and chalk up some Fishing levels while you're at it. When Double XP Weekend starts at 12:00 game time on Friday 25th, there'll be few better places to hit that 99.
Enjoy, and give us your feedback over on the forums.
The RuneScape Team
---
Live Streams this Week
Each week we stream developer Q&As, in-game events and more. Watch our streams and find a full streaming schedule over on our Twitch channel.
Check our YouTube channel, too, for recap videos of streams you may have missed, including last week's Q&A, which featured the upcoming Goebie quest!
This week sees us celebrate Prifddinas's first birthday, and offers a peek at some never-before-seen RuneScape stats!
Developer Q&A: Analytics special | 16:00 UTC, Tuesday 22nd September
Join the usual cast of JMods on the streaming sofas as they take your questions - this week, we'll be showing you some of the amazing stats we've stored up over nearly 15 years as a game. Expect the unexpected!
Ask your questions on the forums, on Reddit, or on Twitter using the hashtag #RSDevQA.
Elf City first birthday party! | 20:00 UTC, Tuesday 22nd September
In this week's Community Stream, we'll be hosting a party in Prifddinas to celebrate its first birthday! Join Mod Lee for celebrations, jubilations, and a hell of a lot of fun. Expect a look at the new Prifddinas Waterfall Fishing too!
---
Read the patch notes for further detail of today's updates.