The Black Knights of the Kinshra have launched an all-out assault on their rivals, the White Knights of Falador.
For two weeks, the two orders of warriors will go head-to-head in the streets of Falador. Pitch in, pick up some unique rewards, and bask in the glory of the city's graphical rework. There's also increased loot from the Giant Mole, and greater XP and respect gains from Artisans' Workshop.
Read on to find out more!
---
How to Start
Visit Falador and take part in available activities
Requirements
None
When you arrive in Falador, you'll find it in turmoil: clashing knights, duelling champions, mighty war machines, wounded soldiers...and the occasional balloon drop from Party Pete, who wishes everyone could just get along.
The invasion will last for two weeks, and during that time you can get involved in a number of ways. Note that there is no requirement to pick a side: you can help or hinder whomever you choose, at any time. We'll announce the winning side once the two weeks are up.
To start, simply visit Falador and get stuck in. You can perform any of the following activities and earn XP:
Fight White Knights, Black Knights or duelling champions | Combat XP
Sabotage catapults | Construction/Woodcutting XP
Heal injured soldiers | Herblore/Constitution XP
Performing any of these actions – or popping balloons – yields Falador commendations. These stackable units of currency can be converted – by the hundred – into supply caches, which yield XP lamps, resource bundles, and sometimes unique rewards – including fragments of a cosmetic banner (displayed in the wing slot), bobblehead pets and more.
Other Attractions
While engaged in activities in the city, you'll inevitably pick up some lost research notes, which are the first step on a lore-rich miniquest around the city.
Also, a couple of the city's mainstay attractions are more rewarding for the event's duration:
Defeating the Giant Mole gives double drops (separate rolls)
Artisans' Workshop gives double respect and XP
Graphical Rework
The White Knights – and the city of Falador itself – have been graphically overhauled, bringing them in line with the rest of the game's level of polish and art style. Be sure to explore the city – before and after the event – and take in the sights.
---
Enjoy!
Get stuck in and enjoy the event, and let us know what you think over on the forums.
The RuneScape Team
---
Solomon's Store | Revenant Outfit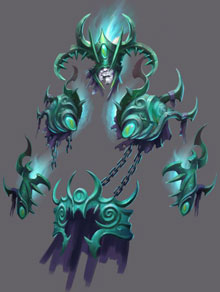 The latest product of our artists' awe-inspiring imaginations is here: the Revenant Outfit is the third of our showcase override sets, now available on Solomon's Store!
Wearing this magnificent magic-themed set, you'll be anything but a dead man walking. Spirit away your enemies in style with this full five-piece outfit, staff, wand and orb overrides and an ethereal walk animation.
Head over to Solomon's Store now and treat yourself to the Revenant Outfit.
If you need more RuneCoins, you can redeem Bonds in-game, click 'Earn' in Solomon's Store itself, or buy more on the website.
---
This Week's Live Streams
Each week we stream developer Q&As, in-game events and more. Watch our streams and find a full streaming schedule over on our Twitch channel.
Check our YouTube channel, too, for recap videos of streams you may have missed, including last week's 1,000 K'ril vs. 1,000 Zilyana drops stream!
This week sees us feature this year's Halloween update, an inside look at how we made the new Goebie Quest, and the return of Good Morning Gielinor!
Developer Q&A: Halloween! | 16:00 UTC, 20th October
Join the usual cast of JMods on the streaming sofas as they take your questions - this week, we'll be featuring all-things Halloween, and what Icthlarin and Amascut have in store for you in the Gauntlet of Souls.
Ask your questions on the forums, on Reddit, or on Twitter using the hashtag #RSDevQA.
Call of the Ancestors - Developer Commentary | 20:00 UTC, October 20th
Brought back by popular demand after our Lord of Vampyrium commentary stream, we'll be giving you an exclusive behind-the-scenes glimpse of what went into making our first ever bottle quest!
This is a must for any budding game designers, or those interested in the story of the Goebies. Don't miss it!
Good Morning Gielinor! | 08:30 UTC, October 21st
Join our morning wake-up show for the best in community content, RuneScape news you might have missed, Bug of the Month, and another hardy JMod takes on the might of our QBD speed-run. Don't miss it!
---
Read the patch notes for further detail of today's updates.