This week ushers in some of the small game improvements from Poll #70.

Small Game Improvements

UPDATE: We will shortly be shutting the servers offline for a period of time while we stabilize the update. We apologise for any inconvenience this has caused.
Thanks to everyone for voting in Old School Poll #70! Your help means the following improvements have been made in time for this week's update:
Sarachnis Timers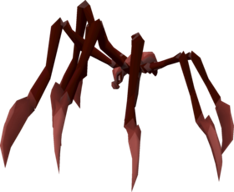 The length of Sarachnis's respawn timer has been reduced from 30 to 10 seconds. No more world-hopping for you, sonny!
Crystal Impling Loot Table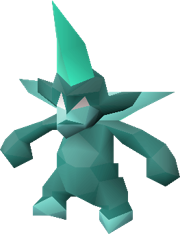 The crystal impling loot table has been upgraded, and now includes crystal shards and crystal acorns.
Nardah Teleport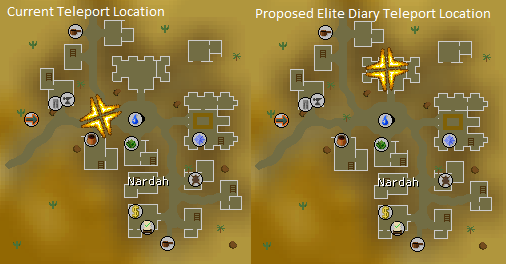 The Elite Desert Achievement Diary reward will now drop you inside the temple at Nardah, where you'll have better access to the recovery shrine.
H.A.M. Pickpocketing

The 'Talk' option has been removed from a number of H.A.M. members, so unless they are one of the few with an 'Attack' option, pickpocketing them will be much easier.
Slayer Masters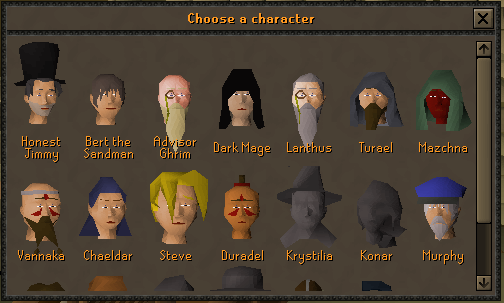 A few unnecessary sentences have been removed from the dialogue that plays when contacting Slayer masters via NPC Contact.
Wyverns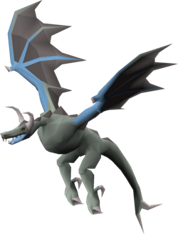 The hunt ranges of long-tailed and taloned wyverns have been reduced. Would-be wyvern slayers will find it easier to avoid the wrong subspecies for their tasks.
Puro Puro

The 'Investigate' and 'Exit' options on the Puro Puro portal have been swapped so that it's possible to leave the area in one action.
Log-in Performance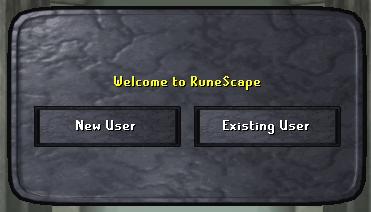 We're trialling a solution to the log-in issues some players have been experiencing. You may see a slightly slower log-in process during this trial, but it shouldn't impact your in-game experience.

Other Changes
We have temporarily added the following worlds for your scaping pleasure: 505, 506, 507 (UK), 478, 479, 480 (US), and 531 (AUS).
The Bond store is now available on iOS.
Hitsplats showing recoil damage you deal to an opponent will no longer be tinted.
Ferocious Gloves are now classed as armour, not weapons, in the Attack skill guide.
The poll booth in the Motherlode Mine bank area has been removed, as it was proving obstructive and players no longer need booths to vote. More poll booths may be removed in future weeks.
A grammatical error has been fixed in Logosia's dialogue.
Players can now permanently dismiss the warning message that appears when leaving the Nightmare's arena.
Darklight is now recognised as a black item by Evil Dave.
A grammatical error has been fixed in Overload Potion messages.
The inventory icons for cat ears have been re-centred.

Discuss this update on our official forums, the community-led 2007Scape Reddit, or the community-led OSRS Discord in the #gameupdate channel. For reference on the above content, check out the official Wiki.
Mods Acorn, Archie, Ash, Banjo, Boko, Bonsai, Bruno, Curse, Deagle, Ed, Errol, Fed, Flippy, Gee, Husky, John C, Kieren, Kristy, Lenny, Lottie, Maylea, MikeD, Nasty, Oasis, Roq, Ry, Steve W, Sween, Tide, Vegard, Weath & West
The Old School Team