Issues and Hotfixes




| | | |
| --- | --- | --- |
| Last Updated | Issue | Our Response |
| February 23rd, 12:00 GMT | Due to Nex's expensive drop calculations, Combat Achievements inadvertently called too much code causing the system for item drops to crash during a kill. | HOTFIXED We have now fixed the underlying issue causing this. |
| February 23rd, 12:45 GMT | The 100,000 GP fee to enter the Revenant Caves is not transferring to a Loot Key upon death. Instead, the gold drops to the floor. | HOTFIXED The Revenant Caves fee should now drop within the Loot Key. |
| February 23rd, 15:30 GMT | If a player had a full inventory in PvP worlds when getting a kill with Loot Keys enabled, the key would be deleted when attempting to pick it up from the ground. | HOTFIXED This has now been resolved. If your inventory is full, the Loot Key will drop to the floor and you'll be able to pick it up as expected. |
This week, we've got some news about the new Android Client Open Beta, Nex Combat Achievements, and Loot Keys!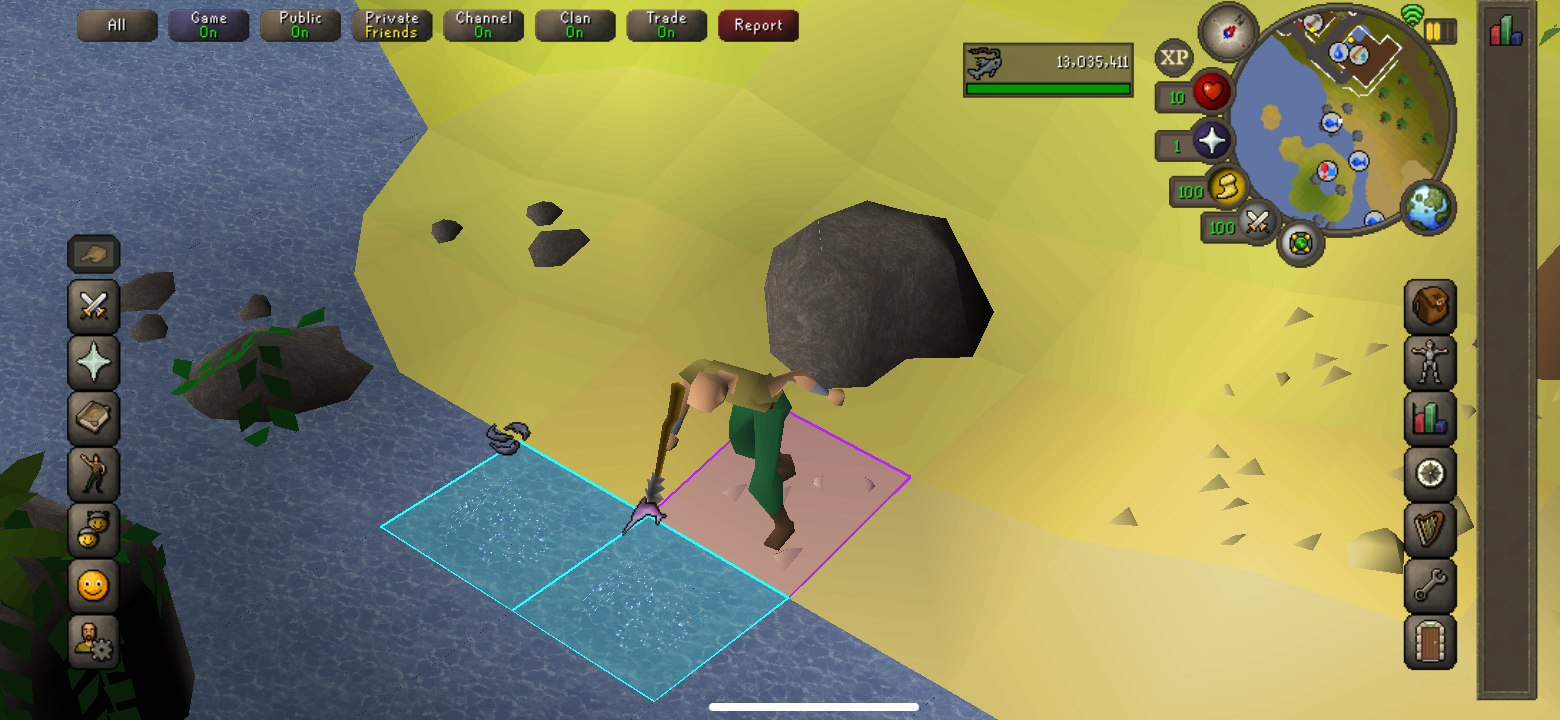 Old School RuneScape New Android Client Open Beta
The new Android Client Open Beta will officially begin on February 28th!
Before we get to the good part, we'd first like to apologise for the delay. We'd hoped to get this to you in January, but a few unexpected issues slowed things down.
But now it's almost time, and we can't wait to hear all your feedback about the new client features making their way to mobile!
A lot of nitty-gritty technical bits arrive in the game as part of this week's update, allowing us to do some final tests and ensure the client is stable before it rolls out officially.
The new Android Client Open Beta will bring some of the new client features to mobile for the first time, including (but not limited to):
Buff Bars
XP Tracker
Minimap Zoom
Fishing Spot Indicators
HUD Improvements (NPC Information, Stat Boosts, Combat Styles, Health and Special Attack Regeneration timers)
Agility and Slayer Helpers
Chambers of Xeric Helper
Woodcutting and Ore Respawn Timers
Increased Draw Distance
Navigation Tile Indicators
Chat Improvements
Entity Highlights for NPCs (new to mobile)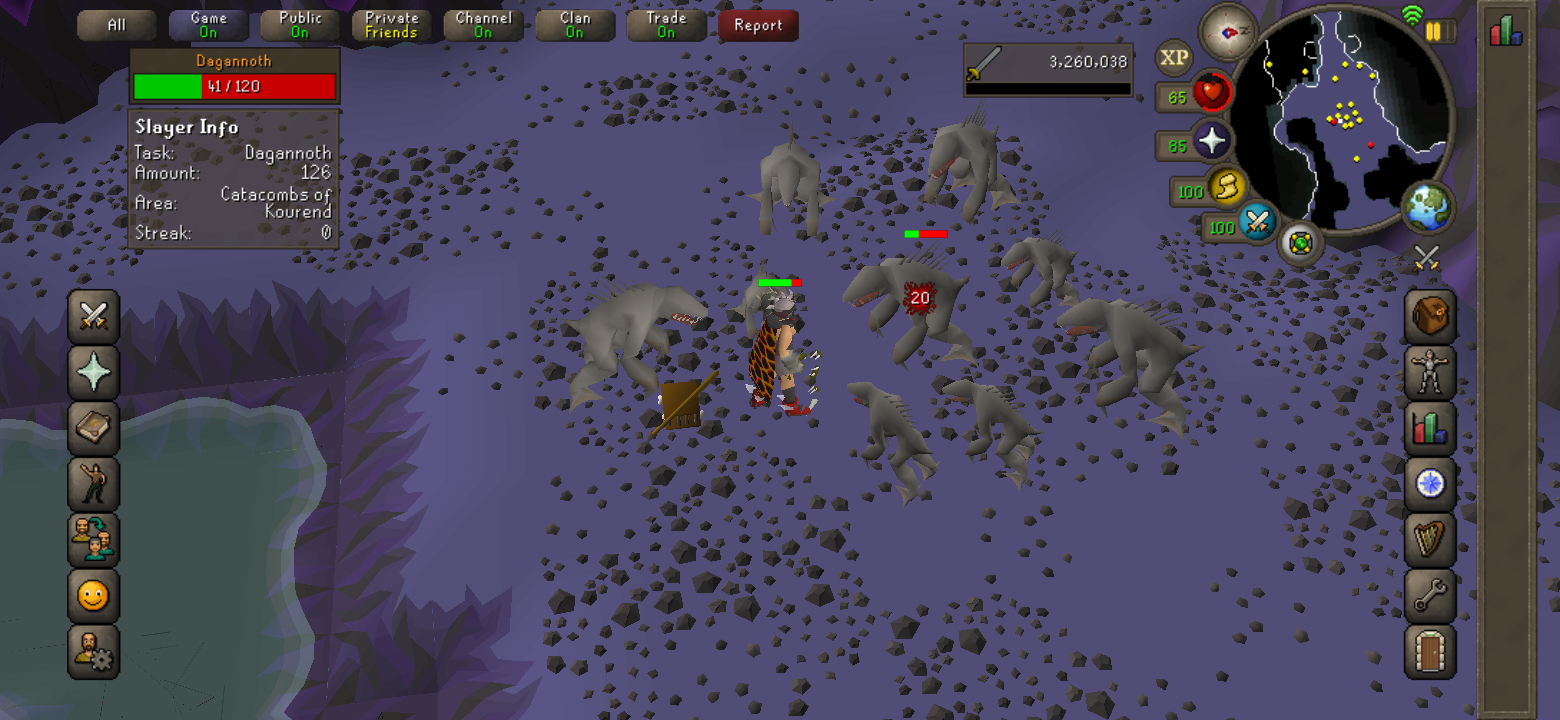 We've fixed a number of the issues our fantastic playtesters raised in the Android Closed Beta last November, including bugs related to the XP Tracker and Buff Bar timers. We've also increased the amount of time you can spend outside of the app before it disconnects.
Unfortunately, there are still some known issues that we haven't been able to fix in time for the Open Beta. We'll be listing these in a separate 'Known Issues' newspost on Monday February 28th. This will be updated as often as needed with any new bugs and other problems we find – it's your one-stop shop for communication between our bug-busters and yourselves!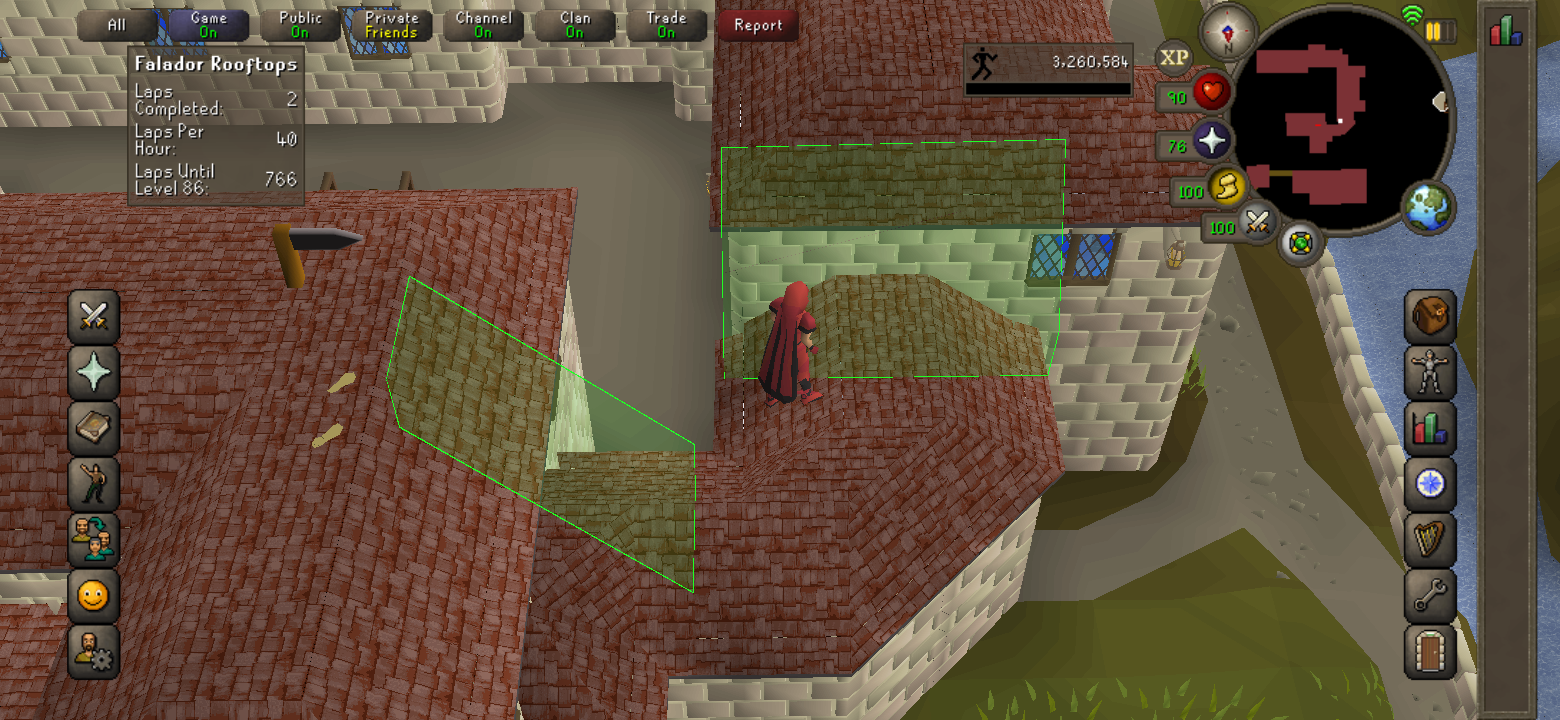 Gathering Your Feedback
During the Android Closed Beta, we used Discord as our main channel to communicate between playtesters, QA and our developers. The new Android Client Open Beta will be completely open (hence the name!), and therefore we're unable to provide the same level of support and direct responses as we did for the Closed Beta.
We reckon a survey will be the most efficient method of gathering your feedback – and one will be included in the 'Known Issues' newspost.
We'll use the information we collect to understand where we need to focus our efforts the most to make the mobile client as good as it possibly can be.
How Can I Get Involved?
If you've previously opted into the New Android Client Open Beta, you'll automatically be eligible for the new client provided your device meets the minimum specs listed below. If you do not want to test the new features, you'll need to opt out - see image below for instructions.
You may find that your app automatically updates the client without being prompted. If this happens to you, you'll be given notice in-game to let you know you're using the new client – and if you're ever unsure whether you've got the Beta client or not, the message will repeat for your first five log-ins (including world hops).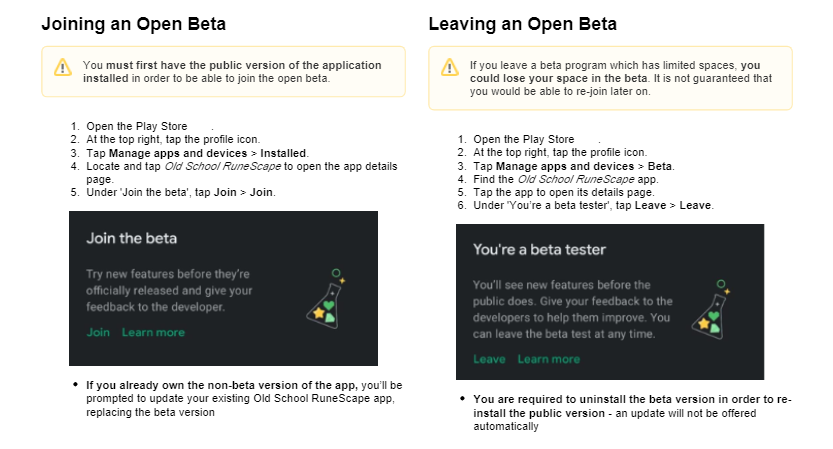 Mobile Support
If you have general issues with the mobile client, your first port of call should always be the Mobile Support Hub, which you can find here.
The FAQ for the Enhanced Client can be found here.
However, if your issue is specific to the new Android Client Open Beta, your best bet is to check the Known Issues newspost once it goes live for all the latest information.
The minimum specifications for the new Android Client Open Beta are:
Android 8.0 (Oreo) or later
At least 2GB RAM
Please note that if your device does not meet these requirements, you will not be able to participate in the new Android Client Open Beta. If you wish to continue playing without these specs, you'll need to opt-out of the Beta using the instructions in the image above.
Android Beta Feature Showcase
If you're not on mobile but still want to see the new features in action, we're hosting a Feature Showcase livestream on Thursday March 3rd!

Nex Combat Achievements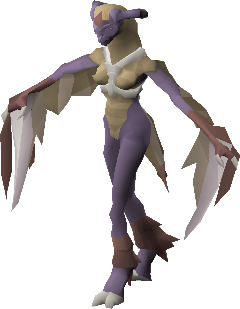 Since the release of Nex, we've been itching to add some additional challenges for you to show your prowess!
So, this week we've added an array of new tasks for you to sink your teeth into. Here's a list of the brand new Nex achievements!
| | | |
| --- | --- | --- |
| Tier | Name | Description |
| Elite | Nex Veteran | Kill 1 Nex |
| Elite | Nex Survivors | Kill 1 Nex without anyone dying |
| Master | There Is No Escape! | Kill Nex without anyone being hit by the Smoke Dash special attack |
| Master | A Siphon Will Solve This | Kill Nex without letting her heal from her Blood Siphon special attack |
| Master | Contain this! | Kill Nex without anyone taking damage from any Ice special attack |
| Master | Shadows Move... | Kill Nex without anyone being hit by the Shadow Smash attack |
| Master | Nex Trio | Kill Nex with only three players inside the arena at the start of the fight. |
| Master | Nex Master | Kill 100 Nex |
| Grandmaster | Nex Duo | Kill Nex with only two players inside the arena at the start of the fight. |
| Grandmaster | I Should See A Doctor | Kill Nex while a player is coughing. |
| Grandmaster | Perfect Nex | Kill Nex while completing the requirements for 'There Is No Escape', 'A Siphon Will Solve This', and 'Contain This!' |
Existing rewards for Combat Achievement tiers will remain locked until these new tasks are completed, as normal.
We can't wait to see you all get stuck in!

PvP Changes: Deadman Mode-style Loot Keys
Next up, a highly anticipated PvP change: Loot Keys for PKing! With this new setting enabled, you can opt to have your PvP opponents drop their loot in the form of a Key. That Key will contain up to 28 of your target's most valuable items, which would otherwise have been dropped on death.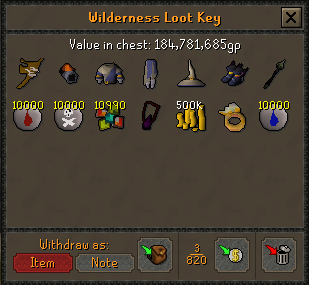 To benefit from this new change, you'll need to purchase the ability to gain keys from Skully for a cool 5 million GP. You can also speak to him to toggle your newfound ability off and on at any time.
You'll be able to receive loot keys on both normal and PvP worlds.
Using the Loot Key on the chest next to Skully will allow you to see all the glorious loot stored inside the Keys.
You can hold up to five Loot Keys at any one time. Should you receive a Key after hitting this limit, it'll drop to the ground along with any loot, as per existing behaviour. Loot Keys cannot be banked.
You'll be able to customize your drops from the following options:
Decide whether your opponent's food and potions go to the Loot Key, or are dropped normally, allowing you more survivability.
Change the value threshold of Loot Keys, so that items above a certain threshold will appear normally on the ground.
Skully is in Ferox, located slightly East of the banker. Loot Keys are used in both P2P and F2P.
Skulled players will have a Skull icon over their head that shows how many Keys they hold. Initially we said that this would only appear for those with two or more Loot Keys, but we've since decided it should apply to any skulled player holding between one to five Keys.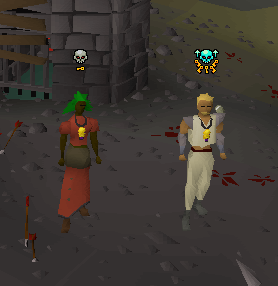 Left: a player with one Loot Key. Right: a player with five Loot Keys and the Revenant buff.
The total amount of claimed Keys and total value of loot both claimed and destroyed is tracked, and can be checked with Skully.

Loot Keys and Death
The effects of being un-skulled and the Item Protect Prayer apply to any items not held in Loot Keys, but not Loot Keys themselves. As a consequence, Loot Keys will always be dropped on death – whether PvP, PvM, skulled, or un-skulled.
Should you be unfortunate enough to die with Keys in your Inventory, they will either be transferred to the player that killed you (if they are eligible to receive them) or deleted.
Iron players will be able to unlock Loot Keys, but please note that they will only have the option to destroy the contents of the Key entirely.

Other Changes
Using an Ornament Kit on God Books no longer causes issues.
Fixed a graphical issue with the Shattered Relics Abyssal Whip.
Further to last week's update, we've removed a red cross symbol present in the Dunce Random Event.
Shattered Relics Rankings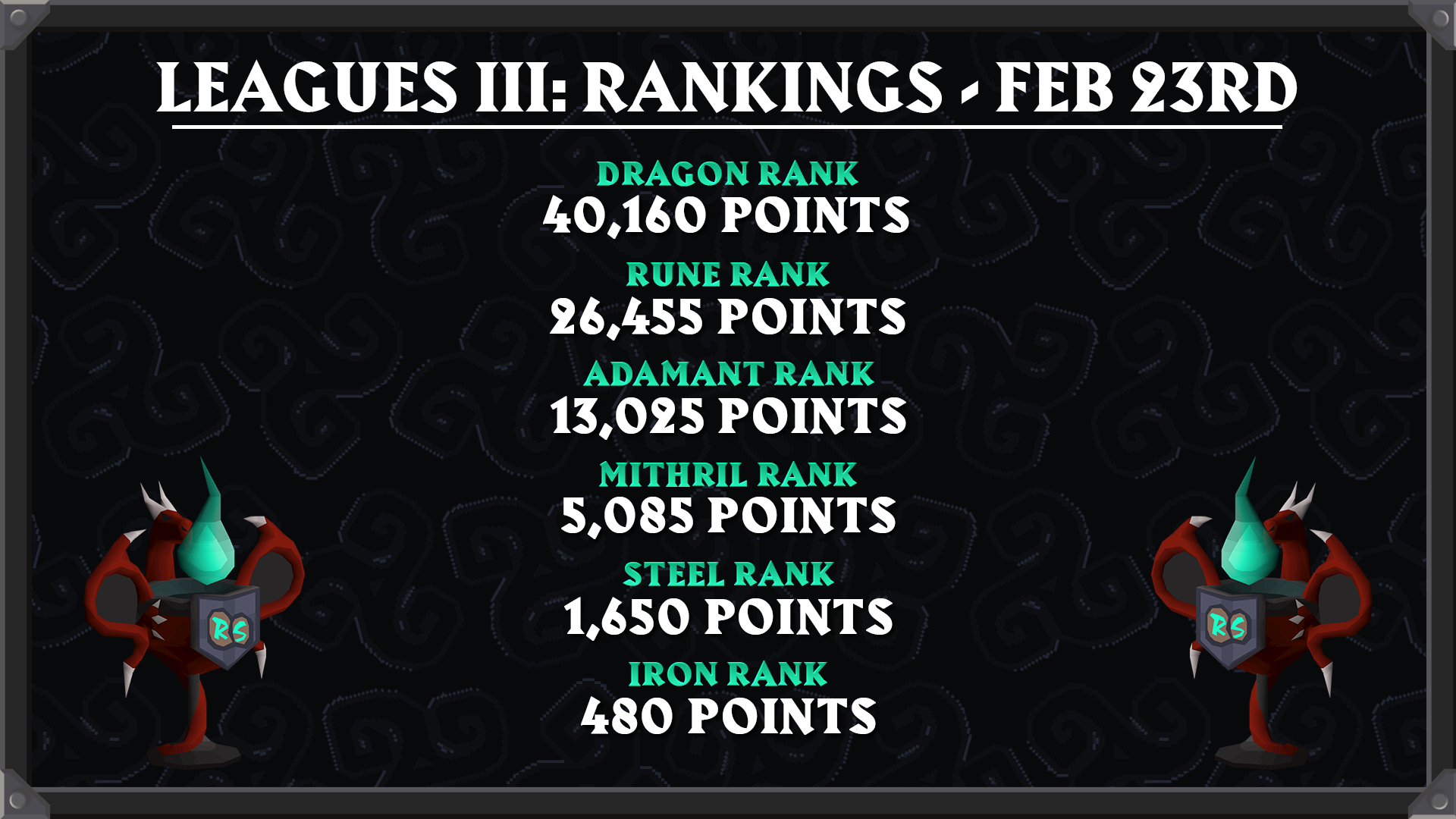 PvP World Rota
The PvP rota has moved to Period B:
560 - (UK) - PvP World
579 - (US) - High-Risk PvP World
561 - (UK) - Free-to-Play PvP World
580 - (US) - LMS Competitive
World 390 (AUS) for LMS Competitive has been de-activated with this rota.

That's it for this week's game update newspost!
Discuss this update on our official forums, on the 2007Scape subreddit, the Steam forums, or the community-led OSRS Discord in the#gameupdatechannel.
Mods Arcane, Archie, Argo, Ash, Ayiza, Banjo, Boko, Brow, Bruno, Curse, Daizong, Deagle, Dibber, Ditto, Dylan, Ed, Elena, Errol, Fed, Gecko, Grub, Halo, Havik, Hornet, Husky, Jalo, John C, Kandosii, Katies, Kamon, Kieren, Kirby, Kurotou, Lenny, Light, Lottie, Mack, Matheus, Maylea, Markos, Meat, Morty, Nasty, Nin, Nylu, Oasis, Peppers, Regent, Redfield, Roq, Ry, Sarnie, Sigma, Skylark, Sova, Squid, Steve W, Tide, Torrance, Veda, Vegard, West, Wolfy & Zuko
The Old School Team.