Launching May 31st on Kickstarter, RuneScape Kingdoms: Shadow of Elvarg will unfurl the map of Asgarnia and Misthalin on the tabletop before your very eyes. There, you'll find quests, capes, NPC's, bosses, and more!
Follow Steamforged's Kickstarter now so you don't miss out (it's only live for 10 days!)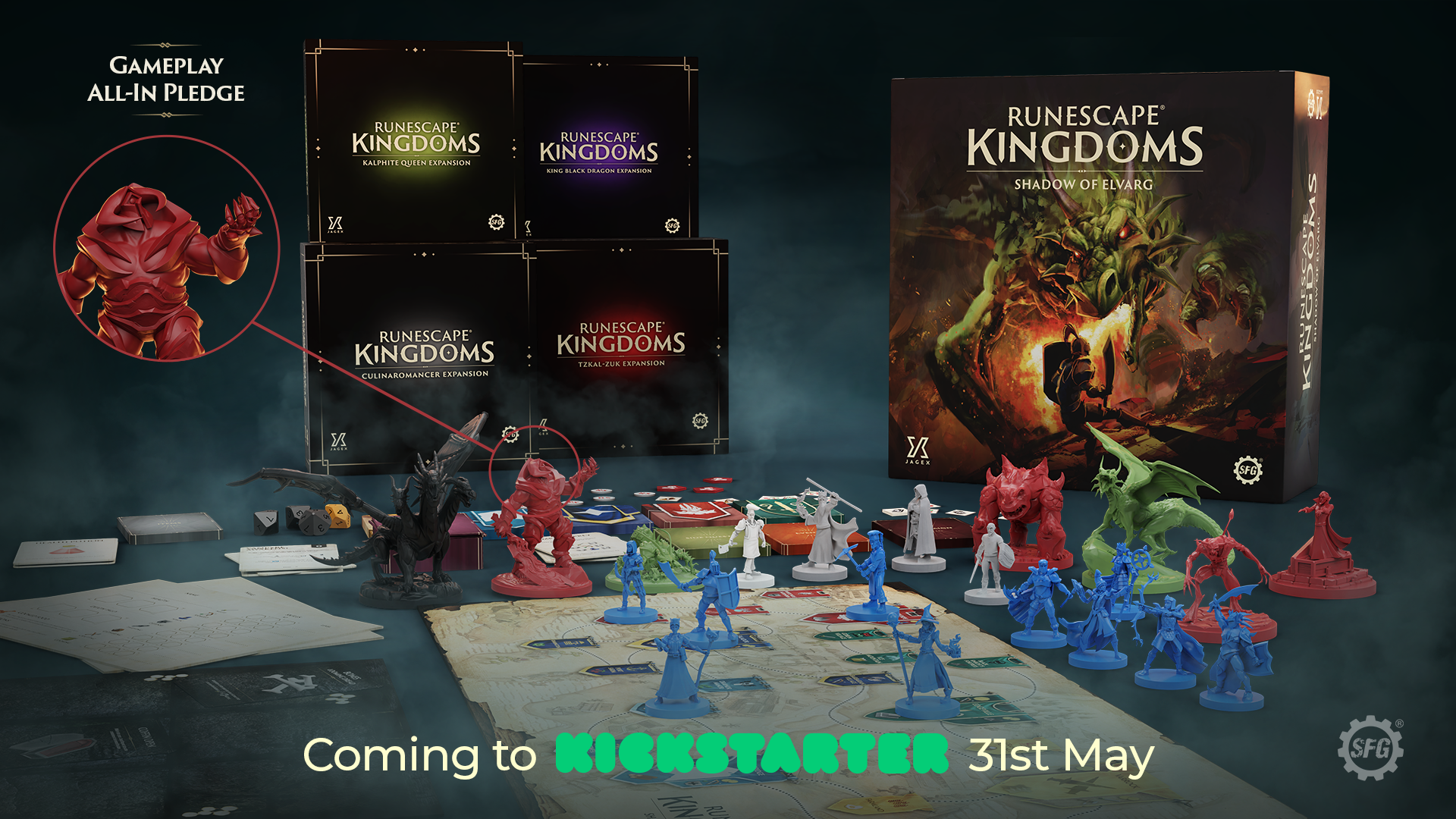 Want to find out more about the game? Keep an eye on the Steamforged Blogs as they take you on a Tutorial Island-style tour of the game!
Want to see the game in action? Check out all these vids on your youtube page including a digital playthrough with Mods Sarnie and Light, and a full playthrough of the physical demo with Mods Spear and Lenny!
Want to get hyped with other 'Scapers and talk to the Steamforged devs? Join the dedicated tabletop group over on Facebook (where Steamforged will be sharing ALL new reveals!)