This week sees the final changes from Poll #73!

Settings Rework and the last of Poll #73
Slayer QoL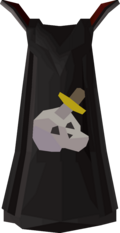 Isn't it kind of weird that certain Slayer Masters won't associate with you even after you've proved yourself to be an expert? Not anymore! Once you've reached 99 Slayer you can now show your Skill Cape to any Slayer Master and prove yourself worthy of receiving tasks regardless of your Combat level.
Combat Dummy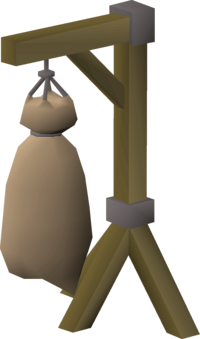 The Combat Dummy in your Player Owned House now includes various new features for players with at least 58 Construction. These allow you to upgrade the Undead Combat Dummy into an Ornate Undead Combat Dummy.
The main draw of your new punching bag is that it allows you to test the maximum hit of weapons that deal extra damage. For example:
Add 20 vampyre dust to test your maximum hit using silver weapons
Add 500 revenant ether to test your maximum hit when using Craw's Bow, Thammaron's Sceptre, or Viggora's Chainmace
Add a Vorkath Head to test your maximum hit using dragonbane weapons
Add 10 ensouled Kalphite Heads to test your maximum hit using the Keris
Add a Kurask Head to test your maximum hit using leaf bladed weapons
Should you have stuffed versions of the heads in question, that will also work.
Once you've upgraded to the Ornate Undead Combat Dummy and unlocked a few different versions, you can switch between them at any time using the right-click menu.
Fossils on Fossil Island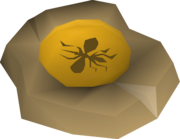 Sure, digging up the preserved remains of long-dead beasties is great fun, but after a while regular fossils just aren't as useful as their rare counterparts. In light of this, you'll be able to ask Peter (who's panning near the camp on Fossil Island) to toggle off small to large drops, so you'll only find rare fossils. Of course, should you feel a bit guilty about messing with the laws of geology, he'll also be able to turn those drops on again.
You can also now store up to 510 fossils inside your Fossil Storage Crate.
That's all for Poll #73 – but keep your eyes open for Poll #74, coming soon to a blog near you!

Settings Rework
Now that Old School RuneScape is getting bigger and more complicated, we're adding more and more settings with every update - and we realise that this can get a bit unwieldy! To fix the issue, the Settings menu has been given a total overhaul. We've also added a helpful Search Bar to help you track down whichever toggle, button, or slider you're looking for.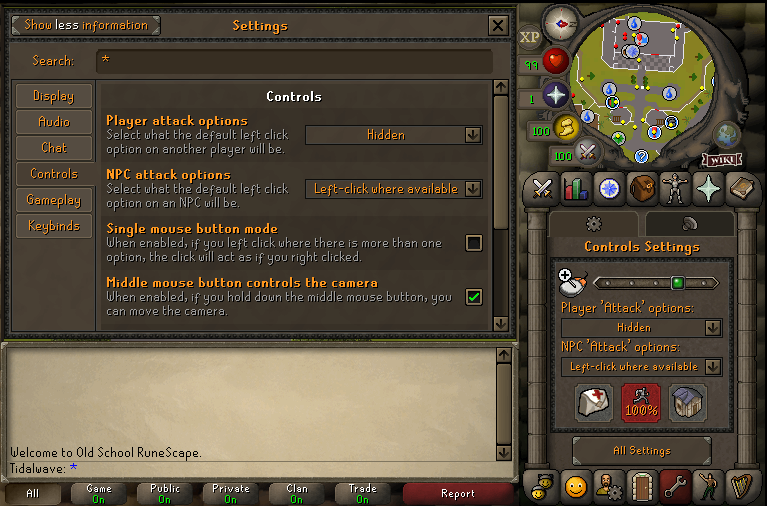 This is a change that we're really excited for. There have been occasions in the past where we've been wary of adding new settings because of the limited space available, and we often struggle to add options in places that make sense to newer players. As we continue to add new gameplay and display settings we need the freedom offered by the reworked menu to add these settings with greater ease and better clarity.
Since this change is integral to the future of Old School RuneScape, it will not be polled - however, as always, we'd love to hear your feedback on how it might be improved, and we welcome suggestions for similar updates.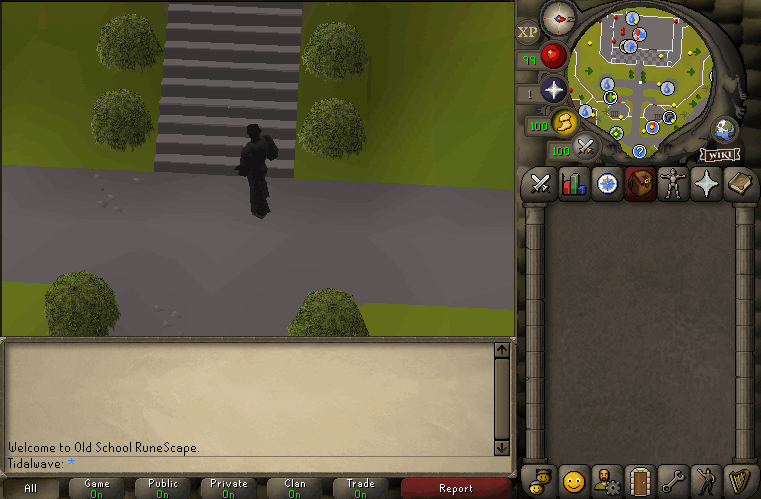 Interface Changes

As you might remember from Yrsa's Shoe Shop, we've been making changes to some of the older menus in the game to merge their legacy code with the game engine's newer menu format. These are pretty subtle changes, but there are a couple more noticeable ones in this week's batch.
The XP Reward interface used by the Genie Lamp and various Tomes of Knowledge is now more responsive, and the buttons are spread out for better usability. Genie-us!
In addition, the Trouble Brewing Supplies Table menu now includes 'Take-5' options for the items you'll be using in bulk. 
The interface changes are an ongoing project - so keep your eyes peeled for more in the new year!

Leagues II - Trailblazer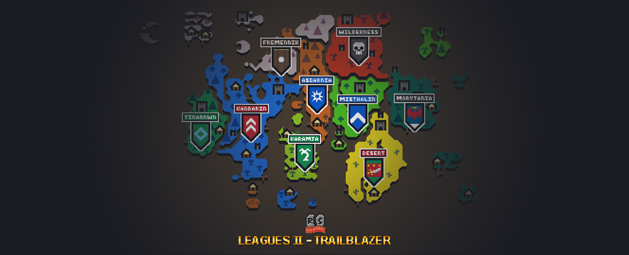 How's it going, Trailblazers? Wherever you are on your Leagues II adventure, check out this week's Trailblazer-exclusive changes and fixes:
A few incompletable clues have been removed
Fixed an issue where the League task for collecting Miscellania rewards with 100% approval was unreliable
Players with Treasure Seeker are now able to get additional clue nests, geodes and bottles while gathering with a started clue in their Backpack
The Infernal Pickaxe will now give around 2.5x additional XP when mining gold ore with the Goldsmith Gauntlets and Smithing cape
You no longer have to be in a certain area to unlock the following tasks:

Equip a Granite Shield
Equip a Lava Battlestaff
Equip a Leaf Bladed Sword

You can now use the Production Master Relic to make Super Combat Potions and Antidote++ Potions

Leagues II - Trailblazer Rankings

The end of Leagues II - Trailblazer is fast approaching, so it's a great time to check out the rankings and take stock of how well you're doing. Are you headed straight for a Dragon Trophy, or are you languishing back in Bronze? Check the table below to find out!
Dragon - 41,680
Rune - 28,570
Adamant - 16,710
Mithril - 6,200
Steel - 2,110
Iron - 540
Bronze - 100

Minigame QoL - Castle Wars

Talk about a blast from the past! In its first reward update since 2014, Castle Wars is getting a funky colourful new range of boots and full helms to match the armour sets you know and love.
Each tier of helms will cost 5, 50 or 500 tickets, while each tier of boots will cost 4, 40 or 400 tickets, respectively.
We've also added a little something that should even the playing field – a new potion which acts as a Super Combat Potion, Ranging Potion and Imbued Heart all in one. Of course, it will only work within the Castle Wars minigame.

Player Survey

You're amazing at telling us what we're doing well – as well as what we could be improving. So once again, we're asking for your help to guide the future of Old School RuneScape.
This time, we'd like to focus on how our website looks and functions. A lot of you want it to be more modern, and this is an opportunity for you to tell us what that looks like.
To take part in the survey, you'll need to be available on Thursday December 10th 17:00 GMT for an hour's conversation (in English) to provide live feedback.
Interested? Please fill out this short form here. If you're selected we'll contact you via email next week with all the details.
Thanks again, adventurers!

Merch Store Update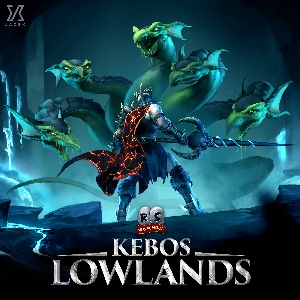 It's time to do the twist to some twisted tunes, with the newly available Kebos Lowlands soundtrack, coming to all major streaming platforms on December 3rd.
There are 23 tracks to enjoy, brewed up just for you by dastardly noise wizards Mod Ian and Mod Surma – and this time, Mod Ash and Mod Ed have loaned their musical talents to the mix!
For a full list of the many, many rune tunes available for your listening pleasure, check out our official Spotify




In Other News
Players can no longer get an unlimited supply of iron nails from Gordon's workbench.
A rockslide by the Chasm of Fire has been moved to a less obstructive position.
You will no longer receive a warning about a lack of Inventory space when wiping poison off ranged weapons.



Discuss this update on our official forums, the community-led 2007Scape Reddit, or the community-led OSRS Discord in the #gameupdate channel. For reference on the above content, check out the official Wiki.
Mods Acorn, Arcane, Archie, Argo, Ash, Ayiza, Banjo, Boko, Bonsai, Brow, Bruno, Curse, Daizong, Deagle, Ed, Elena, Errol, Fed, Flippy, Gayns, Gee, Halo, Husky, Impact, Jndr, John C, Kandosii, Kieren, Lenny, Lottie, Lyric, Mack, Maylea, MikeD, Morty, Nasty, Nin, Oasis, Roq, Ry, Sarnie, Squid, Steve W, Sween, Tide, Vegard, & West
The Old School Team