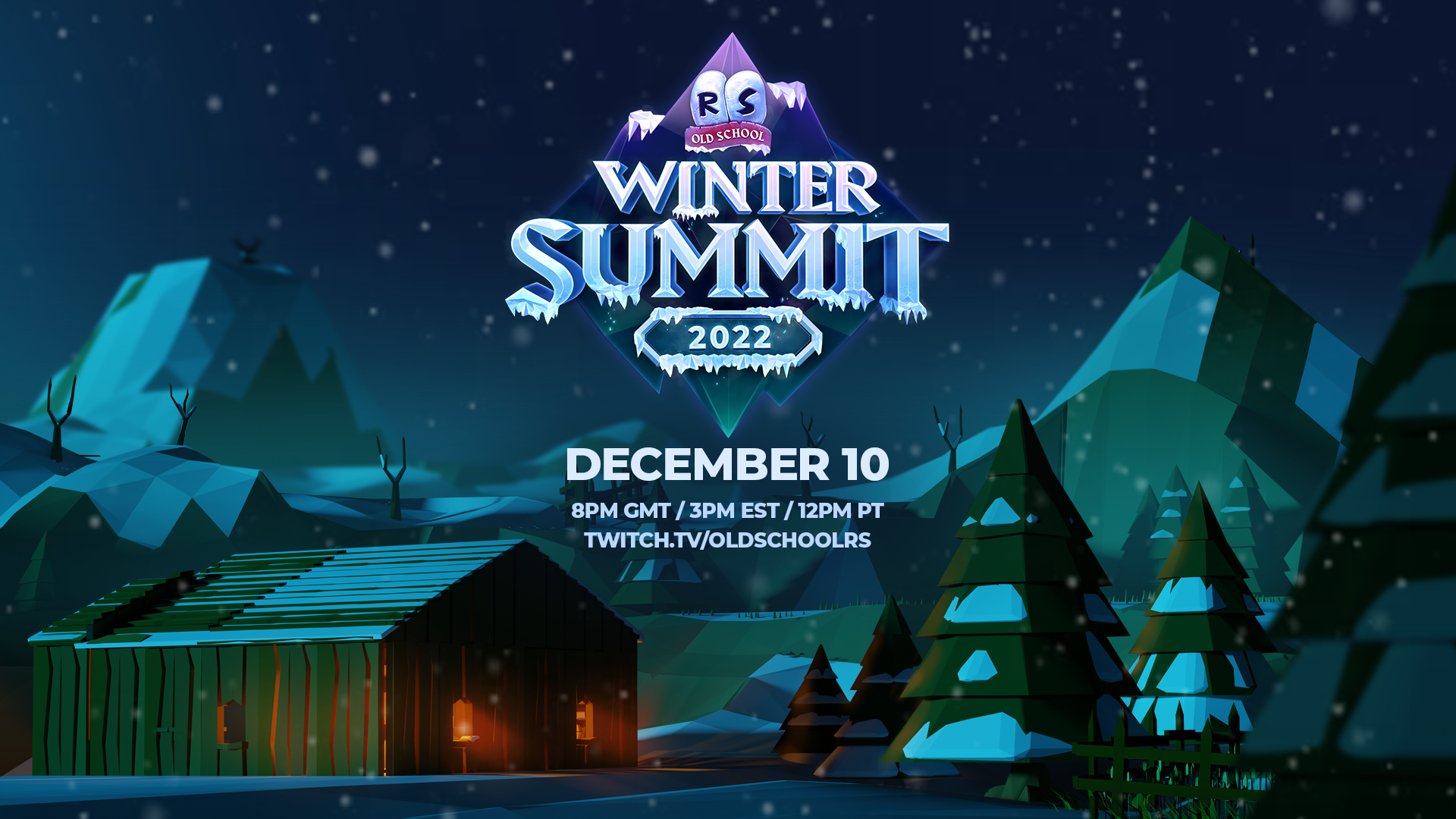 We're just days away from the Winter Summit and the first look at Old School's roadmap for early 2023!
We're seriously excited, and you should be too! Just in case you needed a reminder: Saturday, December 10th at 20:00 GMT / 15:00 EST / 12:00 PT, on the Old School RuneScape Twitch channel.
During the Summit you can expect to see new game content being announced, namely the biggest updates for the first half of 2023, as well as a host of improvements to Old School's tech and infrastructure! Your hosts, Mods Ayiza and Kieren, will be joined by some of the developers and designers to talk about their proposed projects and answer your questions live.
We won't, however, be talking about the next League. There will be a League in 2023, and it'll be in the second half of the year. We plan to talk more about it once we're ready during our next roadmap update, likely the Summer Summit. We're extremely excited for the show, and we hope you join us to see the roadmap unfold!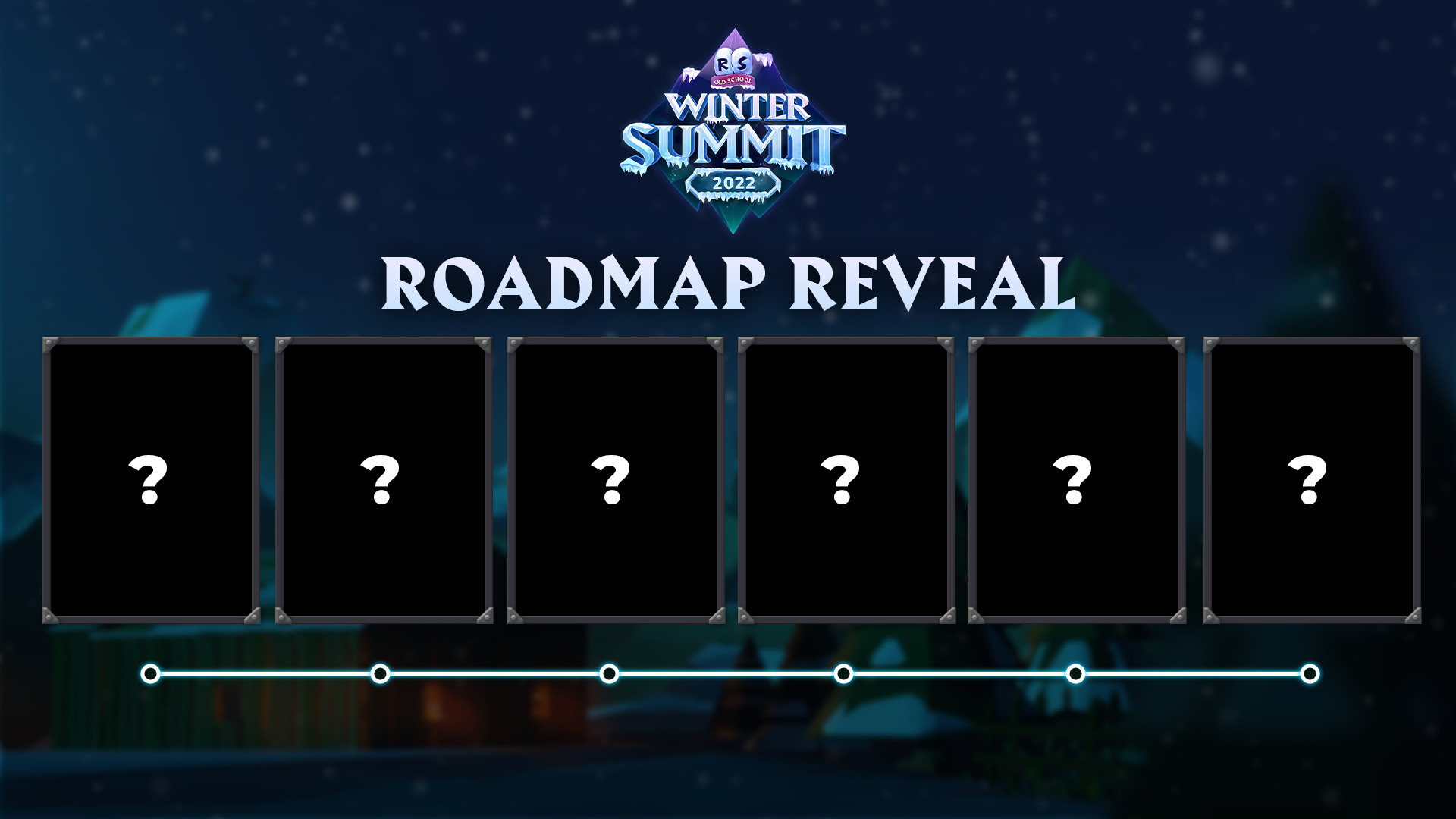 Winner, Winner
In the trailer above you'll notice that the studio got a light makeover. In the run-up to the Winter Summit we'll running some competitions to give you the chance to get your hands on some of the LED Neon lights that provide the backdrop for our announcements! Here's what you need to know!
Like and tag a friend on Twitter!
Like and comment on Facebook!
Comment (and upvote if you want...) on Reddit!
Head over to Old School RuneScape Discord and check the Winter Summit category: head to the #giveway channel and react to enter!
We'll also be giving away three unique lights during the stream on Twitch!
You can find the terms and conditions here.

Battle Royale
This Saturday is shaping up to be a banger, for more reasons than just the Summit! We're delighted to be officially sponsoring EVScape's Battle Royale! You can watch it live on EVScape's Twitch channel before the Winter Summit begins. Check out the roster announcement on Twitter! For more information about the Battle Royale, including times and dates, check out the image below.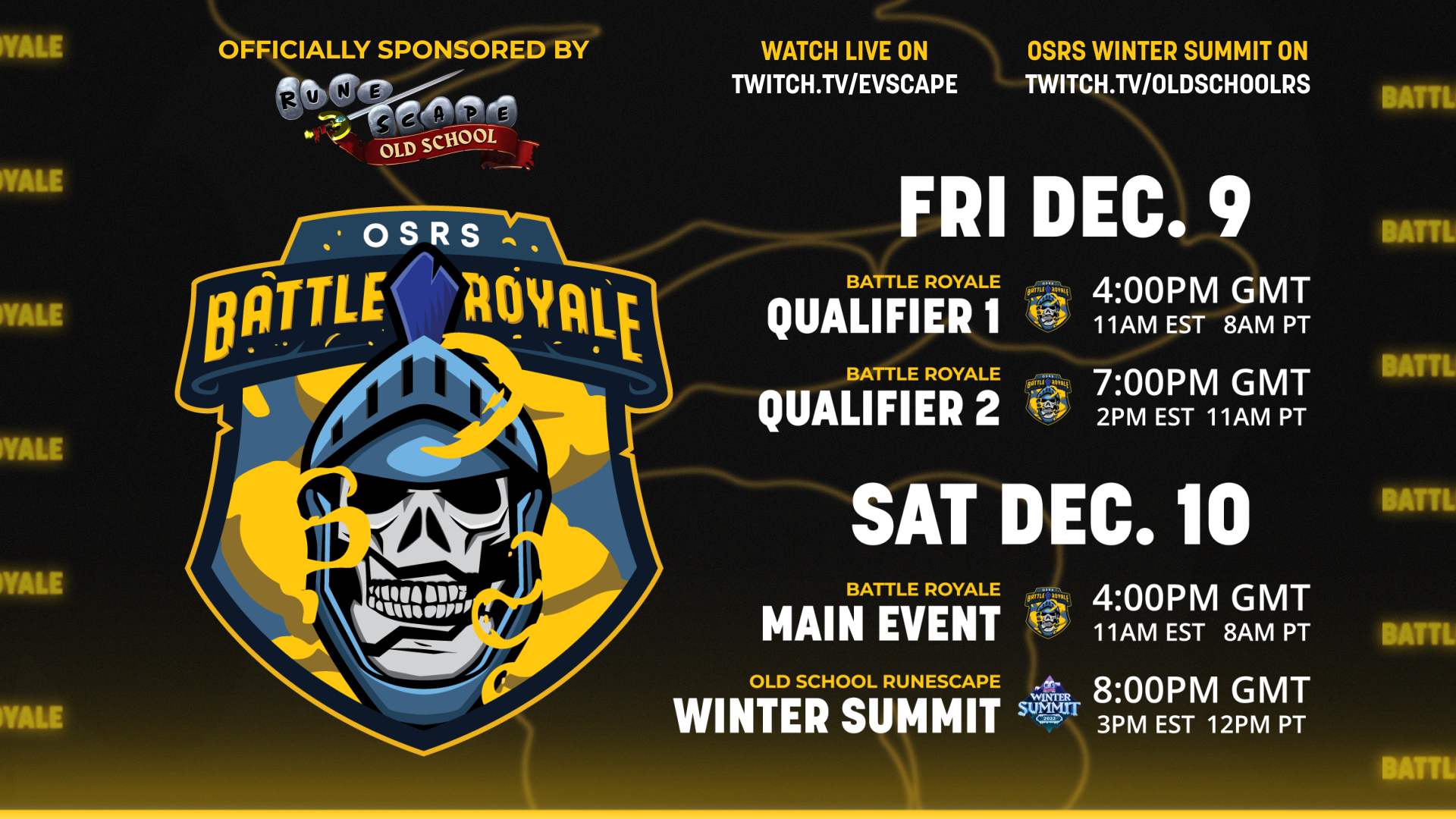 36 of the biggest Content Creators in Old School RuneScape battle it out for their share of $15,000 in the 4th Annual Battle Royale.

Which team do you see being crowned this years OSRS Battle Royale Champions? pic.twitter.com/RmZrwOqCsn

— EVScape (@EVScapeOfficial) December 5, 2022

Mods Arcane, Archie, Argo, Ash, Ayiza, Boko, Bruno, Chilly, Curse, Daizong, Dylan, Ed, Elena, Errol, Fed, Gecko, Goblin, Grub, Halo, Hend, Hornet, Husky, Jalo, Kieren, Kirby, Kurotou, Lenny, Light, Mack, Maylea, Markos, Meat, Moogle, Morty, Nin, Nylu, Other, Regent, Redfield, Roq, Ry, Sarnie, Shaun, Shroom, Sigma, Skylark, Soffan, Sova, Squid, Starry, Steve W, Surma, Tide, Torrance, Veda, Vegard, West & Wolfy
The Old School Team