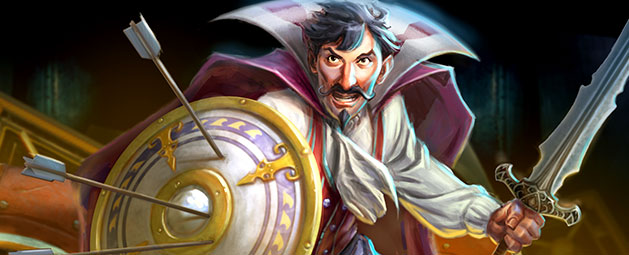 Account Security Week
Today marks the start of an exciting new initiative: Account Security Week.
With the old Jagex Account Guardian system now retired, we wanted to shout about the RuneScape Authenticator and reward those who have it enabled on their account.
Starting today, RuneScape players who have the Authenticator enabled will receive 2 extra Treasure Hunter Keys every day they log in, up to Sunday 21st May.
Count Check - the Lumbridge account security expert - also has some goodies up his sleeve, in the form of an XP lamp to those players who have an Authenticator enabled. If you claimed your XP lamp in October 2016 during Customer Support Week...well we've got some good news for you – you can claim a second lamp during this week only!
Boost your account security – set up your Authenticator now
.
---
Q&A Sessions
This week we'll also be taking to the forums, Reddit & Twitter to answer your questions on account security and customer support.
AMA and Q&A – Wednesday 16:00 UTC (game time) with Mod Steve W & Mod Infinity (Customer Service Managers for RS & OS) – on Reddit and the forums
Twitter live periscope - Friday 14:00 UTC (game time) with CS JMods
---
Improved Support Pages
Finally, we've been hard at work levelling up our account security help pages, which provide top tips and best practices to make sure your account remains safe and secure. From explaining how to set up two-factor authentication to detecting suspicious e-mails and fake websites – you'll find everything you need.
Visit the account security hub now.
---
Get Involved!
Please take the time to make sure your account is secure and we encourage you to get involved with the Q&As. Have fun, and see you in-game!
RuneScape Customer Support
Back to top