We're delighted to wrap up our first ever Android Beta this week!
For the past couple of weeks, a select group of players have been testing our enhanced client features on their Android devices. We wanted to run a Closed Beta to acquire some valuable player feedback before the app enters Open Beta in January 2022.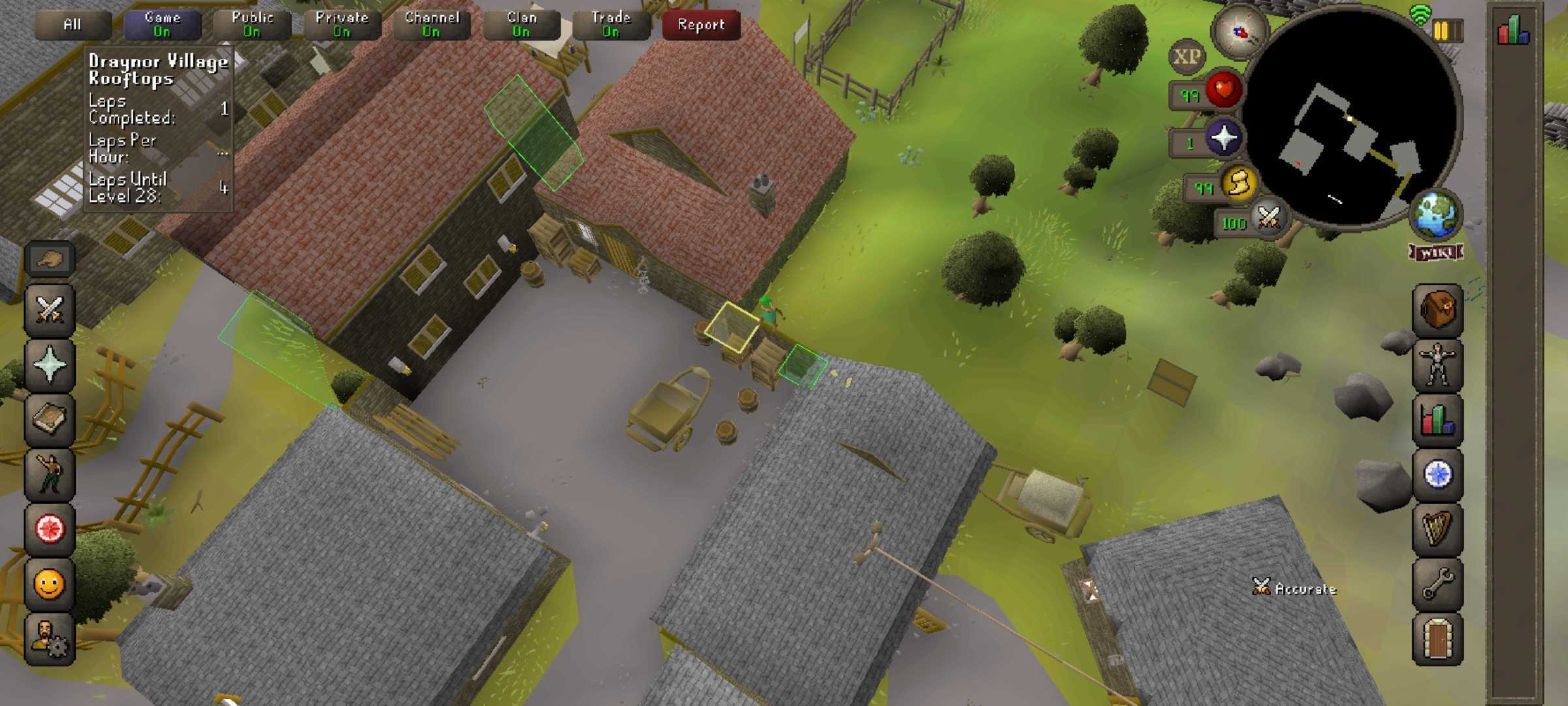 Today, we'd love to share what we've learned, and look at what's coming next. We've also got an approximate date for our next iOS Beta event, so read on for more!
Bugs and Issues
With the help of 2,185 active testers in the Beta, we have successfully identified and confirmed approximately 47 new bugs that we hadn't caught in our initial testing. We've been closely monitoring the feedback coming through via Discord, and we have to say - we're so impressed with the level of detail and feedback we've received!
We can't express just how useful this information is, so we'd like to say a massive thank you to everyone who was involved.
Issues relating to crashing or freezing (those that might require a player to relog or restart the application) are being prioritised, with a view to having them fixed before our Open Android Beta in January.
Another major bug you pointed out was that font scaling looked pixelated on certain devices. This has also been prioritised. We can't say if we'll be able to perfect the font for every device, but we should at least be able to offer better scaling options. This is likely to be something that is further refined in the Open Beta.
Once the major bugs have been resolved, we'll be starting work on the other issues (as listed below). Some of them already have quick fixes prepared, while others will require more investigation. We of course intend to address them all, but we're not yet able to date every one.
Click here to Expand




New bugs arising from player reports

The Dense Essence mine in Arceuus is missing a respawn timer.
Sometimes the app does not resize when returning to the game.
Various buffs leave the buff bar before the end of their intended duration.
Clan messages are repeating when hopping worlds.
Bounty Hunter Interfaces appear on target worlds unnecessarily.
Text can look blurry/pixelated on some device resolutions.
Client can freeze when tabbing out to another app and back again
Leaving the app and returning can block further input.
Extra minimap icons are incorrectly displaying.
XP tracker can occasionally be tapped through.
Destination Tile Indicator does not always clear itself properly.
When hopping worlds, chat does not show the most recent messages.
Fishing spots are clickable through the inventory.
Multi combat swords clipping the Wiki button.
When typing messages into the chat/search bar, the backspace input will only start removing text from the previous space added to the chat/search bar.
XP tracker displays the wrong skills when performing certain actions.
XP trackers sometimes stack on top of each other.
Rendering issues on Fold devices (such as no resize when going from folded to unfolded).
Samsung Galaxy Fold is causing UI Issues where the Settings Menu overlaps with Bank Interface.
Logout button does not work on first press.
When chopping Redwood trees in the Woodcutting Guild, the respawn timers are a bit too high.
When mining on Miscellania, the coal veins do not have respawn timers when they have been depleted.
When taking part in the Gauntlet, the Gauntlet timer does not dodge the left side panel interface.
When taking part in Tempoross, the UI should dodge the side panels on mobile.
The membership prompt when interacting with members' objects/things on F2P accounts is sometimes not displaying correctly.
There is a missing agility shortcut highlight in Trollheim.
When mining volcanic ash, there is no timer when the ash pile depletes.
Zooming in is sometimes slower than zooming out.
The game client crashes when attempting to use the X to close the Bank search.
The new volume slider overlaps with the text at the bottom of the screen.
There are large FPS fluctuations in and around the COX raid when you change your draw distance.
The old logo appears on the newer client.
Some desktop tooltips are being shown on mobile e.g. the audio settings buttons.
Players can see the fishing UI behind the inventory bag UI.
There are some transparency issues on the minimap under certain UI settings.
Tile Indicators showing on the wrong areas in the Prif Agility Course.
The Agility parcourse indicators disappear when you log in and out when using the course.
The UI is not making it clear when players have just one of a stackable item.
The app logs a character out much faster when switching apps.
Players in Friends Chat don't show up as purple dot on minimap as expected.
Trees (and other general environment objects) aren't displaying correctly on the minimap.
Ports/Docks are not rendering correctly on the minimap.
Portrait mode is not currently officially supported by the client.
The Beta also does not support splitscreen mode.
A number of tap tool tips are appearing in incorrect places.
UI issues relating to font and scaling, as well as reports about the login screen being off-centre/overlapping with other UI.
The previously hit button for the Bank Pin doesn't show a number.
Bank scrolling is not working as intended.




Known Pre-Beta Issues

Reports of Wilderness level not displaying for some users.
Some users may experience low framerate on certain devices.
The minimap zoom toggle settings are currently not available.
The roof toggle does not match its stated setting (turning it off/on again upon login updates it).
The mobile FPS limiter is not working correctly for some users.
The Fishing helper displays the desktop mouseover menu.
Some players on newer devices (Android 11+) experienced crashing before reaching login.
Reports of feedback text not appearing in the correct place.
Interface scaling options are not offered on mobile.

Feedback Responses
Sensitive logout timer
Many users reported that the app has a very sensitive logout timer when users tabbed out. This is something we're investigating as a priority as we know it impacts player experience. However, there are other tech dependencies with this issue, so we don't know if it will be resolved before the Open Beta in January. Thanks for pointing it out!

Ground Item Markers
By far the most frequent suggestion from our testers was that they would like to see Ground Item Markers. We are planning to add this feature to the client, but it needs more work before we can release it. It will also need it to have price checking functionality so players can filter out low value items that they don't want to see. As soon as it's ready, it will be making its way to mobile!

Draw distance and FPS
A number of our testers noted that while the new client felt extremely smooth, the larger draw distance caused FPS drops on certain devices. The mobile client at default distance should run smoother and with more FPS than the older client, but higher frame rates can have a noticeable impact to performance on weaker devices. The issue is currently being investigated. In the long term, we'll be looking at optimising performance, but sadly there's no silver bullet to fix these problems - keep reporting them to us and we'll ensure it's followed up correctly!

Sidebar, XP Tracker and UI
The Sidebar and XP Tracker received a lot of positive feedback throughout the Beta, although we're aware that there were some issues with the UI overlapping with other interfaces. Players suggested that the new UI should be moveable, or that we should add new buttons to give it a generally cleaner look for mobile.
In the short term we'll be doing our best to fix any errors, and this will be prioritised for the Open Beta in January. In the long term we would like to refine the entire UI, reorganising it to suit mobile specifically. However, since we're still in the process of adding new features to the Sidebar, it doesn't make sense for us to overhaul things just yet. We'd instead like to roll out all of the new features so that we know exactly what we're working with. Once we have a view of the full picture, we can polish the UI specifically for mobile.

Splitscreen Mode
We're aware that splitscreen mode wasn't available in this Beta. Although there's a couple of issues with it that still need resolving, we're aiming for splitscreen to be available during the Open Beta in January.

Highly Requested Features: Tile Markers, Menu Entry Swapper, Boss Timers, Loot Trackers, NPC Highlights and Cannonball Counts
While we're planning to roll out the new client app in a few months' time, we're still making continuous improvements and changes to the existing client post-launch, and hopefully you'll see some of your many wonderful suggestions live in-game!
The team is currently working on Tile Markers, Loot Trackers and NPC Highlights Boss Timers, although we can't yet say exactly when these features will be rolling out. A number of players also wanted a cannonball ammunition count - this seems like something we can fit in for the Open Beta, so we will aim to do just that!
We also agree with those who said that a Menu Entry Swapper would be a great addition - especially on mobile, because it significantly impacts the portable experience. We've added it to our backlog, although we're not yet sure when we'll be able to get to work on it.

Further Suggestions
Our Beta testers were not short on ideas, and we still have hundreds of fantastic suggestions to ponder! We're so excited to make the client the best it can possibly be. Most of the features that have been requested have been added as part of a healthy backlog of things we can do once the priority changes are out of the way - we're talking things like push notifications for Farming, or automatic screenshot features for important milestones. These won't arrive for some time, but are certainly features we'll be working to implement with the help of our players!

What's Next?
As mentioned above, our Android Open Beta is is currently scheduled for the end of January 2022. Please note that this is an estimate, and could be subject to change if further issues arise. Provided all goes well with the Open Beta, we'd like to roll out the app officially around late February 2022.
From that point, the minimum requirement to use the Old School App on Android will be Android 8.0 (Oreo) or above.
Since we can't offer both the current client and enhanced client simultaneously, the moment will arrive when players will have to update from the existing app to a new one. We apologise to any player who cannot meet the new app requirements when the time comes.

Future iOS Beta Events
Many of you want to know when there will be an iOS Beta. We're delighted to confirm there will be, and that we think this will be happening around March 2022. If successful, we imagine a full iOS rollout could happen between late April or early May, depending on how many critical issues and bugs pop up in the testing process.

Mods Arcane, Archie, Argo, Ash, Ayiza, Banjo, Boko, Brow, Bruno, Con, Curse, Daizong, Deagle, Dibber, Ditto, Dylan, Ed, Elena, Ellie, Errol, Fed, Gecko, Grub, Halo, Havik, Hornet, Husky, Jndr, John C, Kandosii, Katies, Kieren, Kirby, KT, Kurotou, Lenny, Light, Lottie, Mack, Matheus, Maylea, Markos, Meat, Morty, Nasty, Nin, Nylu, Oasis, Peppers, Regent, Redfield, Roq, Ry, Sarnie, Sigma, Skylark, Sova, Squid, Steve W, Tide, Veda, Vegard, West, Wolfy & Zuko
The Old School Team