A brand new planet, raids, big cats and elite slayer creatures await!
---
Tuska Falls
With Tuska soundly beaten by the might of the Godless, her limp body hurtles towards the planet...but what will happen? One thing's for sure: the portal on her back will open, and heroes like you will take one giant leap for mankind...and visit the mysterious planet Mazcab.
As for Tuska herself, you'll still be able to play the island-hopping event content to earn rewards, so make sure you pop back if you fancy some more action.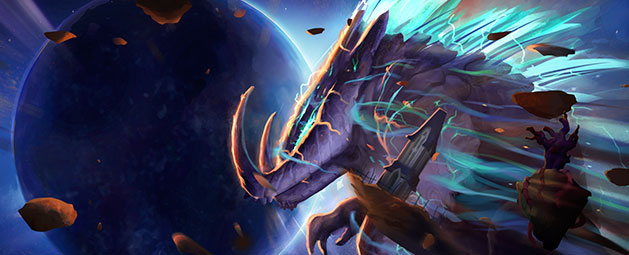 ---
Raids and the Goebie Homeworld
Step through Tuska's portal, you'll get to meet the goebies, a strange race of frog-like creatures who call Mazcab their home - who have a serious airut problem. Tuska gorged on their planet many years before, and a taskforce of warriors remained to act as cruel overlords.
The planet itself is packed full of new, exciting content for all types of players. We'll have plenty of news and videos about that in the near future, so I'll just give you a quick rundown now:
First up are raids. These epic adventures offer a new take on high-level boss fights, for groups of up to 10 players. Each raid boss has very different gameplay, with plenty of teamwork required even to reach each fight. There'll be two bosses with this first release, with plenty of plans for more in the future, growing in difficulty and rewards.
There are raid feats – a series of absurdly hard combat challenges for the truly dedicated warrior.
There's also a new safe PvP activity, where you'll move vital supplies between goebie camps.
There's plenty of exploration, too. Mazcab is far more than a home for boss fighters – there's a whole world to discover! Find lore fragments, complete mini-quests and get lost in the Dungeoneering-style forest that changes faster than a speeding kebbit.
Rewards include new tier 90 tank armour with set effects in all combat styles, five new abilities – tradeable until they're claimed - new titles, pets and fast travel options, just to name a few.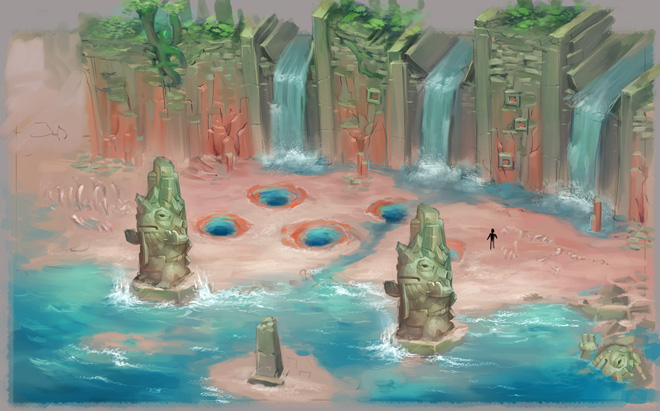 ---
Fast Lodestone Teleports
Another great suggestion coming to the game from RuneLabs this month is the idea of using vis wax to charge quick teleports, allowing you to use lodestones in super quick time.
Thanks to F D C for this cracking idea. It just goes to show that RuneLabs can be used to suggest almost anything!
This month, we want you to ask a story question that we'll answer in a medium-sized quest. Want to know what happened to King Vallance? Ever wondered why H.A.M. always wear pink? Head to RuneLabs now!
---
Big Cats – WWF
Big fan of cats? Well, throughout July we will be working with the World Wildlife Fund to raise awareness of endangered and vulnerable big cats like jaguars and tigers.
For the first 2 weeks you'll be able to take part in a special Big Cats edition of The Drop, accessible from the conservationist near the Burthorpe lodestone. You'll be able to adopt adorable cub companions, and unlock some feline-themed titles, as well as XP lamps. You'll also be able to donate bonds directly to the conservationist, especially if you want to look after unique lion and snow leopard cubs.
Jagex will be passing all proceeds from your Bond donations directly to the WWF to help with their amazing work, so dig deep and make a difference.
---
Elite Slayer Creatures
Ever wished there was something spicing up your slayer tasks? That's what elite slayer creatures are for! Certain enemies will have a chance of spawning bigger, meaner, richer versions of themselves, worth more slayer XP and more loot!
Take the challenge and be rewarded, ignore it and everybody else can have a go after three minutes! Look out for the tell-tale "ring of death" orbiting creatures such as the powerful Dark Beast of Pain, and rise to the challenge.
---
In Other News
We're adding a new slot to the Grand Exchange for all players, and an extra one for members.
We're adding some muscle to the beach, too, with Strength-training options, new beachy pets - like the amazing flapping fish, which is a personal favourite - and a beach ball version of the old cheese rolling event.
Finally, there'll be some fantastic new barbarian, shaman and mage-themed outfits, new slayer masks and a bunch of cool cosmetics related to V!
Have fun, and W00ters out.
Mod Mark
---
Podcast - Hero's Spoilers
Mod Wilson gives Mod Sky a spoiler-laden run-down of the latest quest: Hero's Welcome. If you've yet to complete the quest, you may wish to do so before you listen!
Listen on our YouTube channel whenever you're ready, or head over to PodBean or iTunes to subscribe to our RuneScape podcasts.
---
Q&A Recap: Invention Special
Just in case you didn't catch Tuesday's Developer Q&A Special on Invention and Elite Skills, here's a video recap. Enjoy!
---
What is a Behind the Scenes article?
Behind the Scenes is a sneak peek at the planned game updates that we hope to launch in the coming month.
This, however, is only a plan - not a promise - that a particular update will be released in a particular way or at a particular time. To get you the highest quality updates as quickly as possible, we usually keep on tweaking and testing right up until the moment before release, so sometimes things change or take a bit longer than expected. We aren't afraid to change our plan if necessary, as we will never launch an update before it is ready.