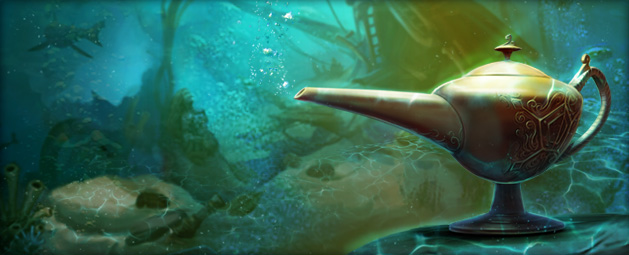 Bubbling Lamps
Itís time to take a huge gulp of air, hold your breath and take the plunge as Treasure Hunter braves the depths in search of Bubbling Lamps.
Both bonus XP and direct XP hunters should head over to Treasure Hunter from February 14th (00:00) to February 18th (23:59). Youíll be presented with three (as opposed to the usual five) chests and have the chance to get your hands on Gilded Chests, which guarantee a 4x multiplier.
As the name suggests, Bubbling Lamps are among the many sunken treasures contained within. They allow you to choose the type of XP you receive (bonus or direct).
See you on the high seas!
Back to top