We're opening up the Beta worlds for a second time to test Deadman Reborn Final. Jump in on September 6th at 15:00 BST!

Deadman Reborn Final: Beta II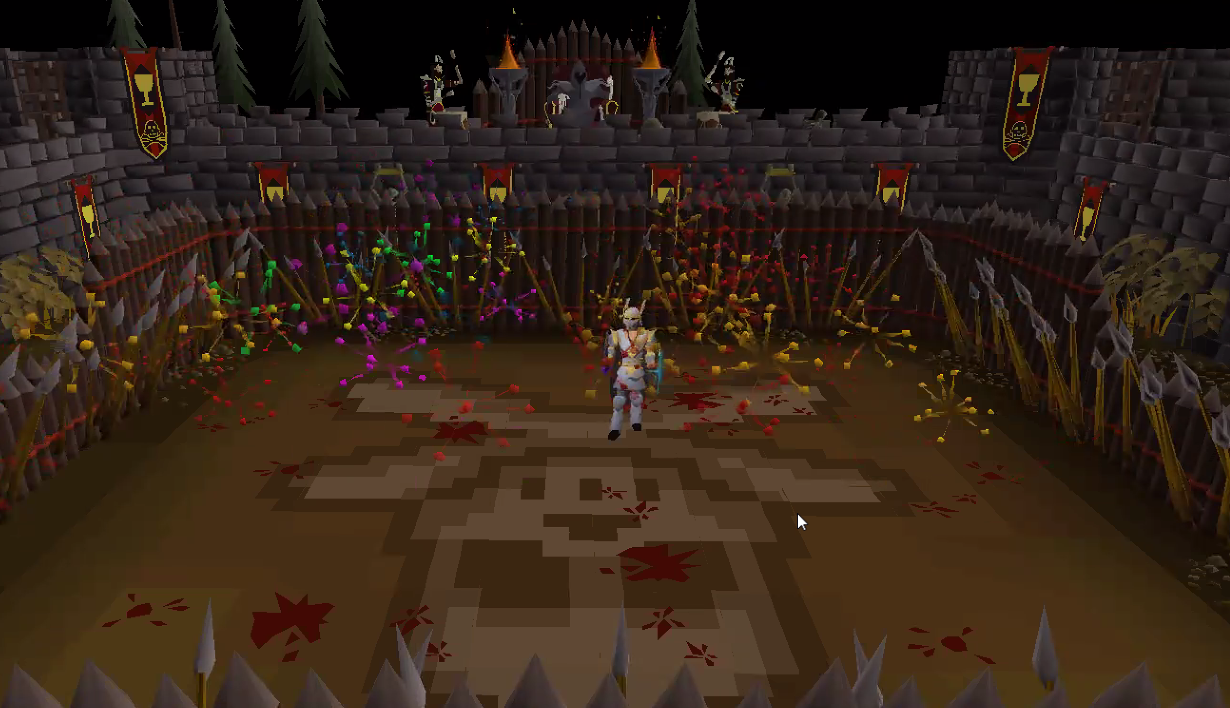 On Monday, September 6th, we'll be booting up the beta servers once more before the Deadman Reborn Final, for the second Beta test! This will allow us some further testing with help from you!
As the finale for Deadman Reborn has some differences from previous Deadman events, including taking place across multiple worlds so that we can accommodate over 8x more players in the 1v1 rounds, we're taking the chance to test out the systems in advance, to help things go smoothly on the night.
We're very grateful to players for taking a little time out of their 'scaping to test it with us - and we hope it's a bit of fun for you too. Congratulations again to Wallahsalki for winning in the last beta!
To shake things up a bit from last week's initial test, we'll pop a few more weapons & sigils into your banks (see the full list of items below). Whether you want test out the Statius' Warhammer or keep to what you know, ultimately the gear you use doesn't matter so much for the test of the tournament infrastructure; just come along and have a bash if you like, or strive to follow in Wallahsalki's footsteps by surviving to the end, if you can...
The Deadman Reborn 1v1 Beta will take place on worlds that don't use your normal saved game profile, so you can come and play in the Beta without affecting your main OSRS account's progress, nor your Deadman progress. Players participating in the Beta will log into one of the two preliminary worlds, where they'll be assigned to 1v1 battles, to fight for a place in the final world. Just as before, this is first-come-first-served – so come and have a go if you're up for it!
This Beta will simulate the events of the Final, from the initial preliminary rounds right down to the last 1v1. You'll be able to join the preliminary rounds from the two following worlds:
540 - (US West)
558 - (UK)
World 578 will be removed as the Deadman Reborn US (East) 3-35 Combat Level world.
Worlds will open up at 15:00 BST, and will remain open until roughly 15:15 BST (around 15 minutes) or until we feel we have enough participants to proceed.
Once we've closed the worlds, players will have around 10 minutes to Bank, equip sigils and then the first fights will begin. We've removed the Elysian Shield from the Bank, but added a few more items in it's place:
Inquisitor's Mace
Armadyl Crossbow
10k Dragon Opal Bolts
10k Dragon Pearl Bolts
10k Dragon Ruby Bolts
10k Dragon Diamond Bolts
10k Diamond Dragonstone Bolts
10k Diamond Onyx Bolts
Armadyl Godsword
Zamorak Godsword
Ghrazi Rapier
Dragonfire Shield Uncharged
Arcane Shield
Spectral Shield
Blade of Saeldor (infinite)
Toxic Staff of the Dead
100k Zulrah Scales
Serpentine Visage
Tanzanite Mutagen
Magma Mutagen
Ring of Suffering
1k Rings of Recoil
Bottled Dragonbreath
Vesta's Longsword
Vesta's Spear
Statius' Warhammer
Zuriel's Staff
1k Morrigan's Javelin
1k Morrigan's Thrownaxe
The survivors of the preliminary rounds will be eligible to hop to World 578 (US East), where the final rounds will take place. The game will try to transfer you automatically, but eligible players will be able to select it from the world list manually if necessary.
We'll confirm that the Beta is going ahead as planned by 11:00 BST from the @OldSchoolRS Twitter account, and as an update to the top of this newspost.
We look forward to seeing you there. Good luck!
Mods Arcane, Archie, Argo, Ash, Ayiza, Banjo, Boko, Bonsai, Brow, Bruno, Curse, Daizong, Deagle, Dibber, Ditto, Dylan, Ed, Elena, Errol, Fed, Flippy, Gecko, Grub, Halo, Havik, Husky, Jndr, John C, Kandosii, Katies, Kieren, Kirby, Lenny, Light, Lottie, Mack, Maylea, Morty, Nasty, Nin, Oasis, Roq, Ry, Sarnie, Skylark, Sova, Squid, Steve W, Sween, Tide, Vegard, West, Wolfy & Zuko
The Old School Team