The wait is over. The ultimate PvP tournament is reaching its brutal conclusion. After three weeks of nail-biting action, unforgettable moments, and more Guardian Angel Sigil activations than some would like to admit... yes, it's the Finale of Deadman: Reborn!



Deadman Reborn Finals - What You Need to Know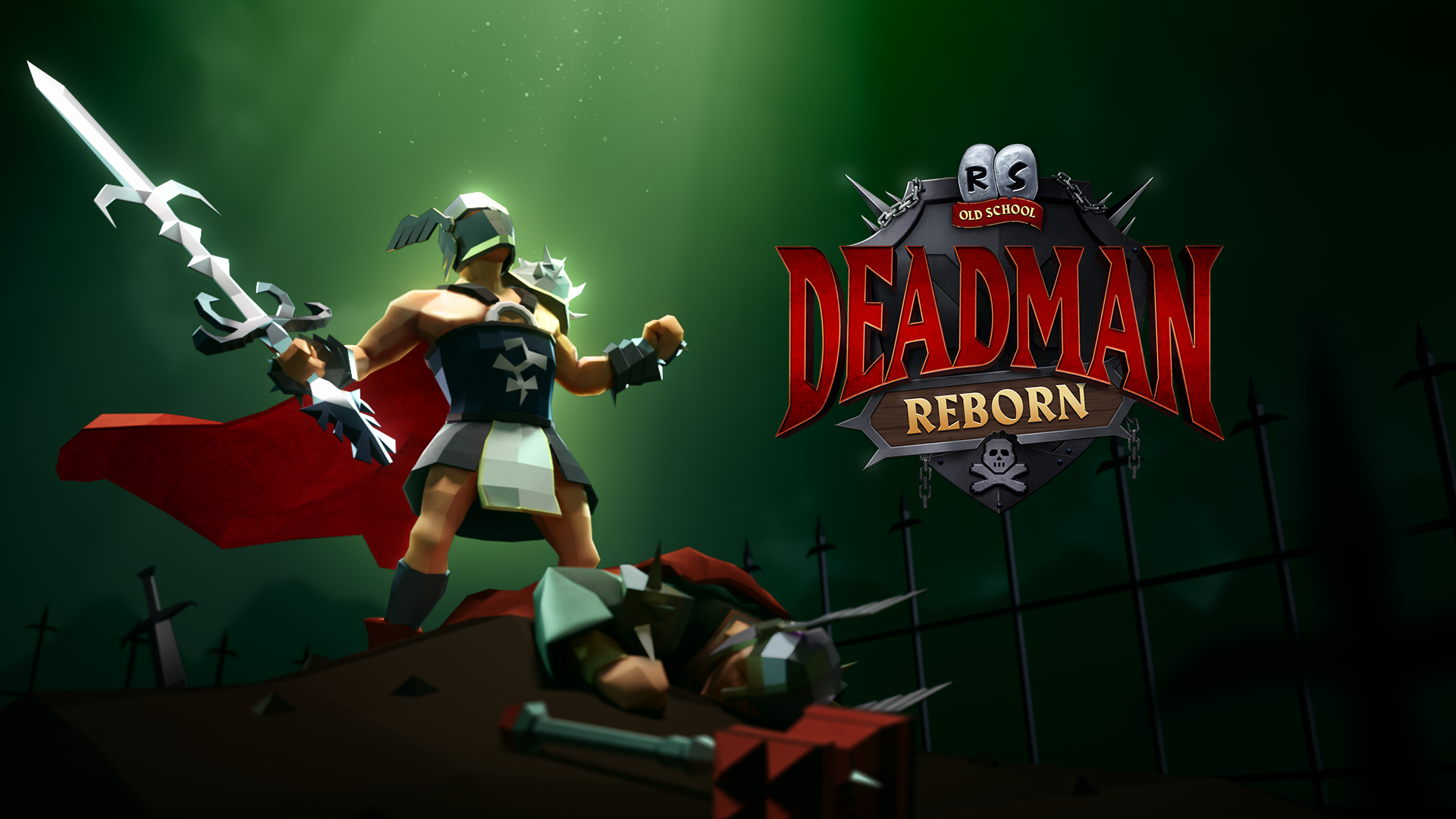 On Thursday September 16th at 22:00 BST all Deadman Reborn worlds will temporarily close. In order to qualify for the Finals, you will need to be within the top 2,048 players, as per the HiScores, at exactly 22:00 BST.
For qualifying players, the Final world will open on Friday September 17th at 19:00 BST, with the first round of fights starting at 20:00 BST.
Bracket 1: 2,048 players | 1,024 Arenas
Bracket 2: 1,024 players | 512 Arenas
Bracket 3: 512 players | 256 Arenas
Bracket 4: 256 players | 128 Arenas
Bracket 5: 128 players | 64 Arenas
Bracket 6: 64 players | 32 Arenas
Bracket 7: 32 players | 16 Arenas
Bracket 8: 16 players | 8 Arenas
Bracket 9: 8 players | Quarter-final
Bracket 10: 4 players | Semi-final
Bracket 11: 2 players | Final



Where to Watch
We'll be going live from the official Old School Twitch channel on Friday September 17th at 19:00 BST. Make sure you tune in to see the most spectacular 'Scaping from our top players as they compete for the $32,000 prize pool!
Remember, our finalists have been preparing for months and battling it out for three weeks, and ruthlessness is the name of the game, so you won't want to miss the brutal conclusion to the toughest tournament of them all!




A Note to Participants
We'd like to remind all participants that all existing RuneScape rules apply during the Deadman Final, alongside the previously posted rules.
This includes the use of unofficial clients as per our rules (see "MACROING AND THIRD-PARTY SOFTWARE/HARDWARE").
Currently the only unofficial clients that comply with our rules are OSBuddy and RuneLite. The use of any other unofficial clients is prohibited and will result in disqualification from the tournament.
Anyone who has been caught cheating in any Jagex event may be suspended from all future events. Jagex staff will review cases individually.
Players abusing game mechanics to gain an advantage in a way that is considered unsporting will be removed from Deadman Reborn immediately.
In addition to the above, the following rules also apply to Deadman: Reborn:
During the 1v1 stage, should a player experience connectivity issues and log out before a fight begins, that player has until the fight begins to log back in.
During the 1v1 stage, should credible evidence emerge to suggest that an account is maliciously targeting other players, we will take action against them.
We will not, at any point or under any circumstances, restart the Final.
We will endeavour to announce the results of the Finale on the night of the event. Should further investigation be required, the results will be announced only after the Old School team has met and reviewed all evidence available to us.

A full list of the Deadman Reborn T&C's can be found here.
See you on Friday!
The Old School Team