Content Poll 13 closed yesterday, so today we bring you a selection of updates that passed the 75% threshold:
PvP World banking
On PvP worlds, bank chests have been added to all four respawn points so that people can't teleblock you on your way to the bank. The chests don't appear on non-PvP worlds.
Fairy ring log
The fairy ring network now remembers each ring that you visit, and displays their details on a new menu. The dials can now be rotated in both directions, and the mushroom rings have had their click-zone enlarged.
Incense burners
Player-owned house incense burners can now be refuelled before they go out, provided you have some marrentill. This should help you prevent them expiring while you're in the middle of a batch of bones.
Stats interface XP display
On your stats interface, the pop-up tooltips that show your current XP now use commas to make the numbers more readable.
Charge spell messages
The messages from the Charge spell now appear in red to make them easier to see.
We'll be working on the Slayer updates over the next few weeks, most likely releasing the new features in stages as each batch is ready.
In other news
For the Thanksgiving holiday, there's a bunch of gnomes having a feast on Catherby beach, featuring turkey meat that you can eat and kick. Happy holidays, everyone!
Apart from that, development on the rooftop Agility courses is coming to an end.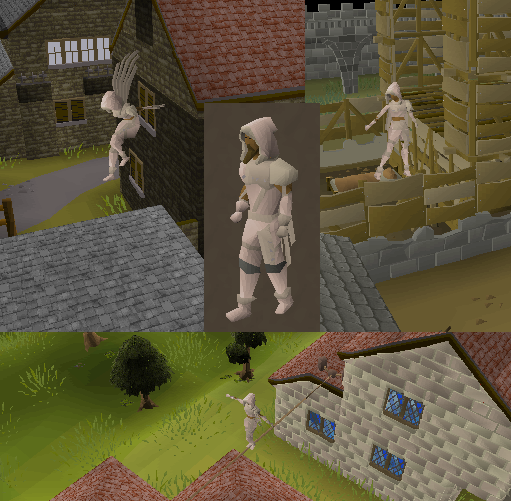 As we've said before, we don't want to make the XP rates vastly superior to existing training courses, since level 99 needs to remain a true achievement for dedicated players. Tomorrow's dev blog will contain some proposed XP rates for the nine courses, so you'll have a chance to let us know how you feel about them before the launch.
Don't forget to tune into our weekly livestream, today at 5pm GMT. This week Mod Mat K will be talking about how the recruitment for our new QA tester is going.
Please come to the forums to discuss the update.
Mods Ash & Reach
Content Developers