Hello dearies, and welcome to Prehistoric Potterington's 'Accidental' Fletching and Firemaking Stations!
Following the Elder God Wars: Extinction quest, the Anachronia Farm has received some unusual new visitors in the form of Salusan and Galgalar, two young ilujanka who are eager to help out with the dinosaurs! Prehistoric Potterington has recruited them and the zygomite brothers, Bill and Ben, to help her in a daring new endeavour: collecting dino doo-doo to make high-yield fertiliser.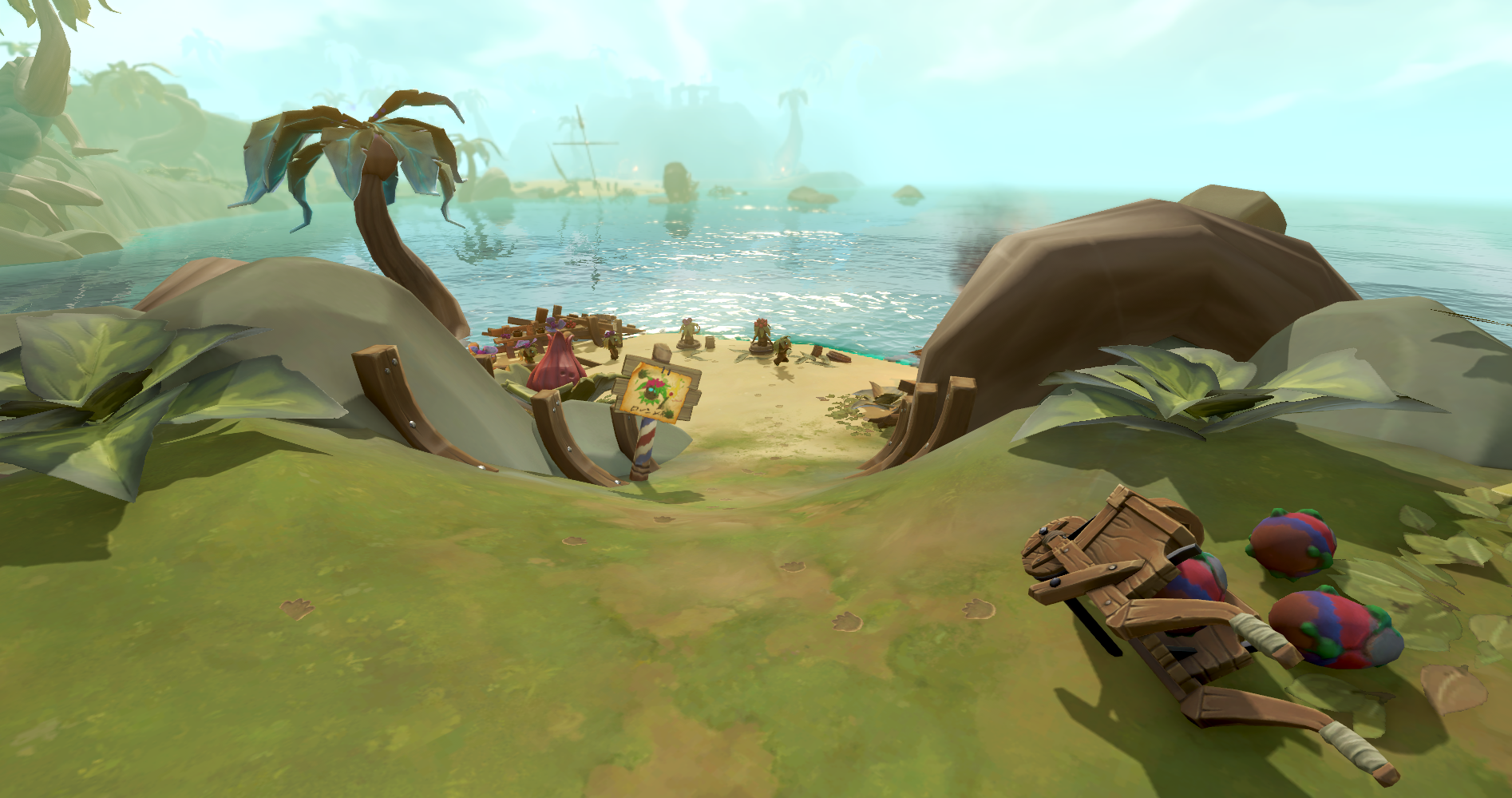 Help them all out and you'll be rewarded with T95 arrows, which can be imbued with the power of the Elder Gods themselves!
Read on to learn more…
Requirements
You'll need at least 82 Firemaking or Fletching to get started with Zygomite Carestyling – other activities require higher levels in both, but you can earn XP as you go!
You'll also need to have completed Elder God Wars: Extinction.
Lastly, you'll need RuneScape Membership to access Anachronia.
Zygomite Carestyling (82 Firemaking or Fletching)
Ben the ancient zygomite was so excited to help incubate the ilujanka's dinosaur eggs, but he's been distracted by the sudden yearning to become a zygomite carestylist. Ben's convinced a few friends to help him get some practice in exchange for a free haircut – but he didn't expect the offer to be so popular! It's all a bit overwhelming for him, but thankfully, you can use your faithful Fletching Knife and Tinderbox to save the day! They're exactly the right tools to fix a mushroom person's bad hair day and rescue Ben's salon from some seriously harsh reviews.
Channelling your inner barber is a relaxed and low-intensity second-screen activity, and will net you Tempered Fungal Shafts for use in Fletching.

Seggregation (87 Firemaking)
Meanwhile, Prehistoric Potterington has been working on the perfect fertiliser, which she reckons can be created from the, er, leavings of the Bograda Rex, a dinosaur specifically bred (and fed) for the purpose of pooing!
The first stage in the process was for Ben to sort the good eggs into Galgalar's incubator, and take the bad eggs, er, elsewhere. Unfortunately, he's run off to pursue his carestyling career, so it's up to you to carefully sort and hatch those eggs! Luckily, Galgalar is on hand if you have any questions.
This activity will earn you Sharp Shell Shards for use in Fletching.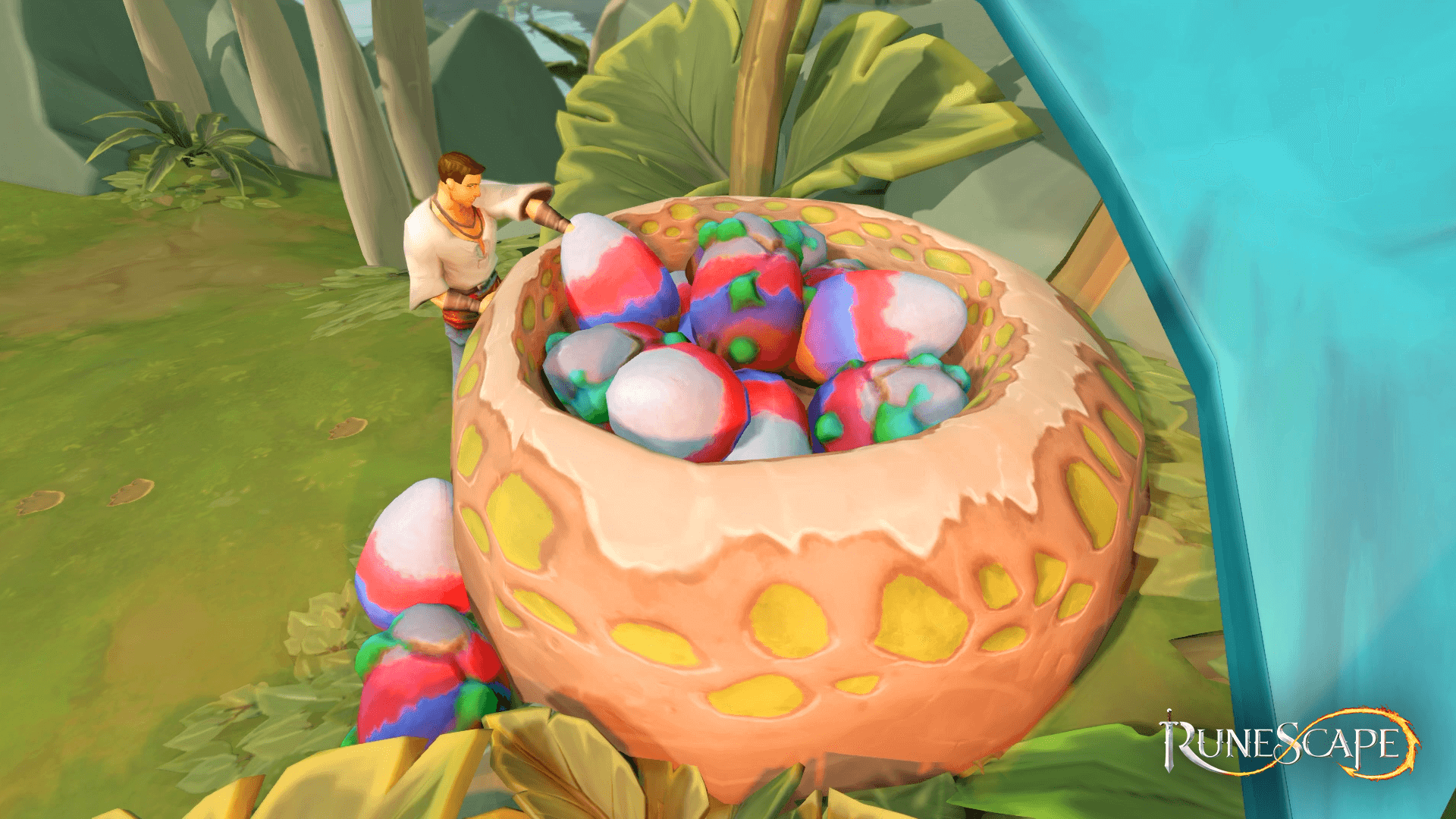 Eggsperimentation (95 Firemaking)
Once the Bograda Rexes have hatched, they need feeding so they can get to work making that lovely high-yield fertiliser.
Unfortunately there's been a bit of a misunderstanding, and Bill the zygomite is testing the explosive properties of the, er, 'substance'. Salusan the ilujanka is doing her best to set him straight, but they could definitely use your help!
From the storm barn near Bill's mystical tree, fetch a backpackful of freshly hatched, vibrantly coloured baby dinosaurs. They come in four adorable and rather fussy flavours: berrysaurus, branasaurus, beanasaurus and rootlesaurus rex.
Give one a gentle poke and they'll sniff out the trough containing their favourite food - for example, the branasaurus rex will only eat from the cereal trough. Feed them until they're full of beans (or berries, or cereal, or roots) and grow up into a bograda rex. They'll 'reward' you with dinosaur manure and waddle contentedly back to the safety of the storm barn. Adorable!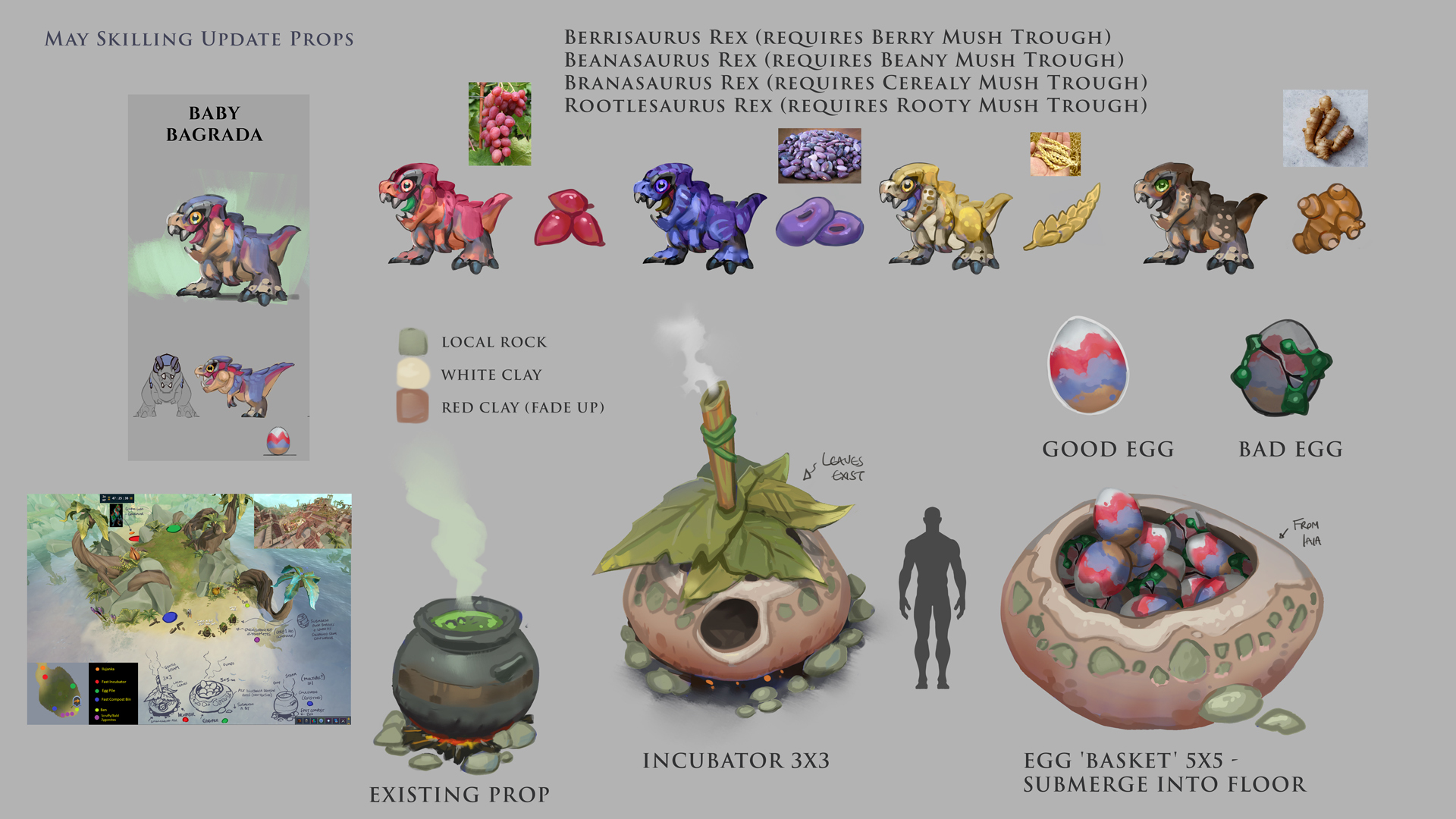 Then, you can explosively refine this fantastic fertiliser into Dinosaur 'Propellant' - super-effective fuel for Fletching rocket-powered Dinarrows.
Rewards
Components
The three components are all tradeable and have secondary uses, in case you don't feel like having MIGHTY DINARROWS at your fingertips.
Sharp Shell Shards (try saying that three times quickly) can be ignited for Firemaking XP.
Tempered Fungal Shafts can be spun on a Spinning Wheel to create Fungal Bowstrings. These function exactly the same as regular Bowstrings, but they stack, thereby allowing you to carry more of them about for all your Fletching needs. Each Bowstring is made from five Shafts.
Lastly, Dinosaur 'Propellant' can actually be used for its original purpose! Add 50 units of it to a Compost Bin to produce Ultracompost. Mmm… bet that smells lovely!
Arrow Fletching and Imbuing (95 Fletching)
Once you have your three components you'll be able to Fletch them into powerful T95 Dinarrows – but the fun doesn't stop there!
You can also take part in a low-intensity, medium-XP training method that uses resonant anima to imbue your Dinarrows with the power of the Elder Gods, creating the following arrows with unique special effects:
Bik Arrow
Bik Resonant Anima
All abilities apply a stack of Evolving Toxin to the target, for a maximum 200 stacks. For each stack, the target takes +2% poison damage. After 30 seconds have passed without the target being hit by a Bik Arrow ability, all stacks will drop.
Ful Arrow
Ful Resonant Anima
Abilities have 10% less hit chance but deal 15% more damage. Auto-attacks are not affected.
Wen Arrow
Wen Resonant Anima
All abilities apply a stack of Icy Chill to the target, for a max of 15 stacks. Threshold and Ultimate abilities consume these stacks and convert them to 0.6 seconds of Icy Precision per stack.
Icy Precision blocks consumption of Icy Chill and causes Threshold abilities to gain 2% increased damage and hit chance per stack consumed. Ultimate abilities gain 3% damage per stack, which is applied to the base damage – so it affects Damage over Time conditions.
Jas Dragonbane Arrow
Jas Resonant Anima
Gives 30% more damage and 20% more hit chance versus draconic or demonic targets, depending on which bane effect is applied.
Can be swapped between Dragonbane and Demonbane using the Tune Banite Ore Lunar Spell.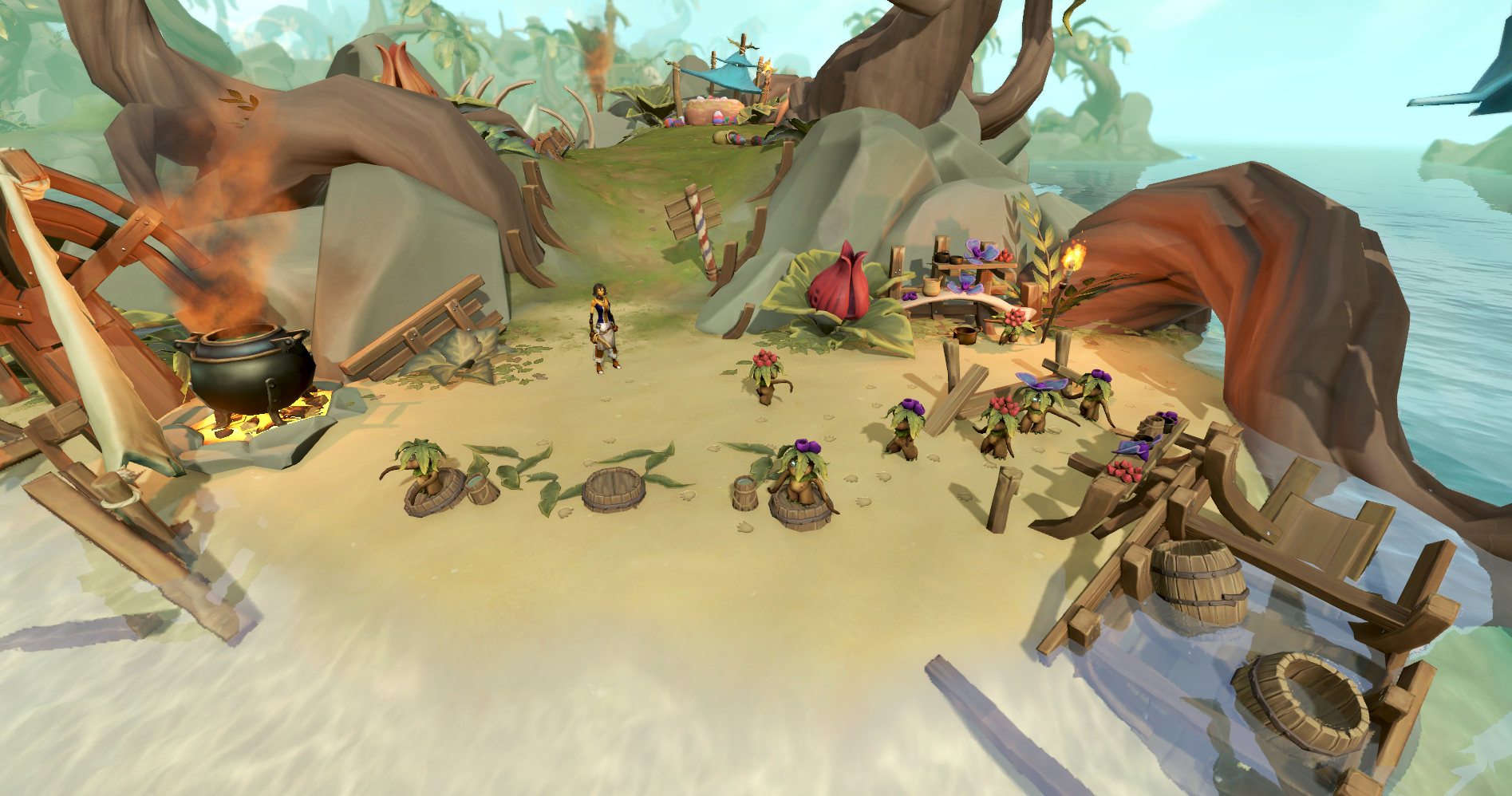 Please note that Elder God Arrows are consumed when their effects are applied to a target.
All arrows and components are stackable and tradeable –so if you feel like letting those poor baby rexes starve to death you can blow off your farmhand responsibilities and pick up whatever extra bits you need on the Grand Exchange.
Prehistoric Potterington's 'Accidental' Fletching and Firemaking Stations will be open for business with next Tuesday's update – so start practising your skills now!
---
- The RuneScape Team