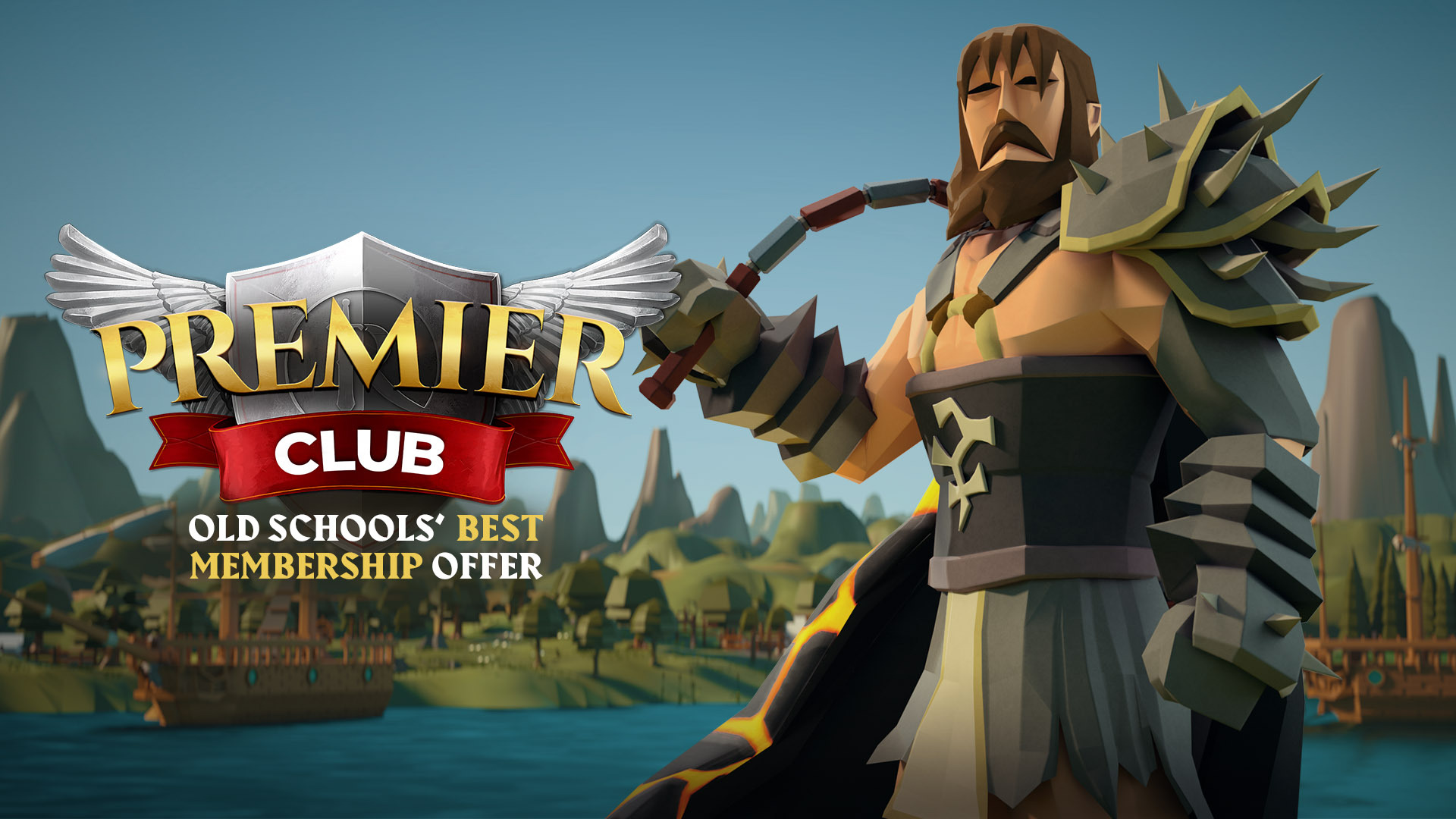 The Club doors are open once again! Premier Club is Old School RuneScape's best Membership offer, and it will be available again soon!
Between November 15th and March 1st, you'll be able to save loads on Old School Membership.
Premier Club offers 12 months of RuneScape Membership at an incredible price - that means you'll only pay £49.99/€64.99/$69.99 for access to everything Old School has to offer. That compares to £62.99 for our normal annual package!
Make sure you're all set for 2022 as we've got an exciting year lined up! Not only can you look forward to the return of Nex as the Frozen Door opens after nearly eight years, but something stirs in the sands... it's time to return to the Kharidian Desert in Old Schools' third raid! And that's just the start...
Get all the benefits of Membership for less including:
Explore the entire Gielinor map
Enjoy 8 additional skills
Access to every single quest in the game
Extra Bank slots
Better gear, more teleports, more minigames
And much, much more!
So what are you waiting for? Grab yourself a bargain and settle in for a fantastic year of Old School adventure!
The Old School Team