Can you believe we haven't had a Gielinor Gazette since last year... crazy right? For those that don't know, the Gazette is a monthly newspost featuring in-depth content design articles from our wonderful devs, production updates from the leads and a chance to welcome new members of the team.
For its return this year we wanted to give it a bit of a revamp, bringing back some classic Gazette sections - Postbag from the Hedge and the Player Showcase Gallery! These were classic staples of past Gazettes, which many of the team look back at fondly.
Within the first Gazette of 2021 we say hello to the whopping over 20 J-Mods that have joined us this year! Plus, Mod Elena offers a look into the design of Group Ironman and we update you on some of the future content coming to Old School, including a look at what the New Client features are like on Mobile!
It's great to be back. So make your favourite sarnie, a nice cuppa' tea, and sit back for a good read!

Project Status Update
Recent Leadership Livestream
Last week's live stream was a big one, and a leadership presence on the streams was well overdue. Mods Ayiza, Kieren, and Sween were joined by Mod Markos - Old School's new Executive Producer. We sought to give you some insight into concerns such as account security, the Duel Arena and more. Let's break down some of the key announcements:
Duel Arena: In the long-term, we plan to replace the Duel Arena with more engaging content. In the meantime we'd like to explore some other changes, like the introduction of a staking cap. More information will follow later this month.
Account Security: In the livestream Mod Markos, the new Executive Producer, stated that Account Security will be a priority of his, acknowledging that it has been far too long since we promised changes.
Games Rules and RWT: Beginning later this month we'll be adapting our approach to RWT. Currently, we focus on tackling those who sell wealth or services, but we're going to renew our attention on finding the players who are buying wealth or services. We're also exploring new reporting options for different types of rule-breaking.
The Game Economy: You've asked us to pay close attention to the game's economic health, and we plan to do just that. We've even hired some economists to help advise us! We'll talk about our plans in more detail later this month.
Nex In Old School: Following the Summer Summit we saw that, despite a lot of excitement for the content we announced, you wanted something more permanent and playable. We've been investigating backporting Nex with an Old School flavour, but before we poll it there'll be a blog (in a few weeks time) and an in-game beta to test proposed rewards.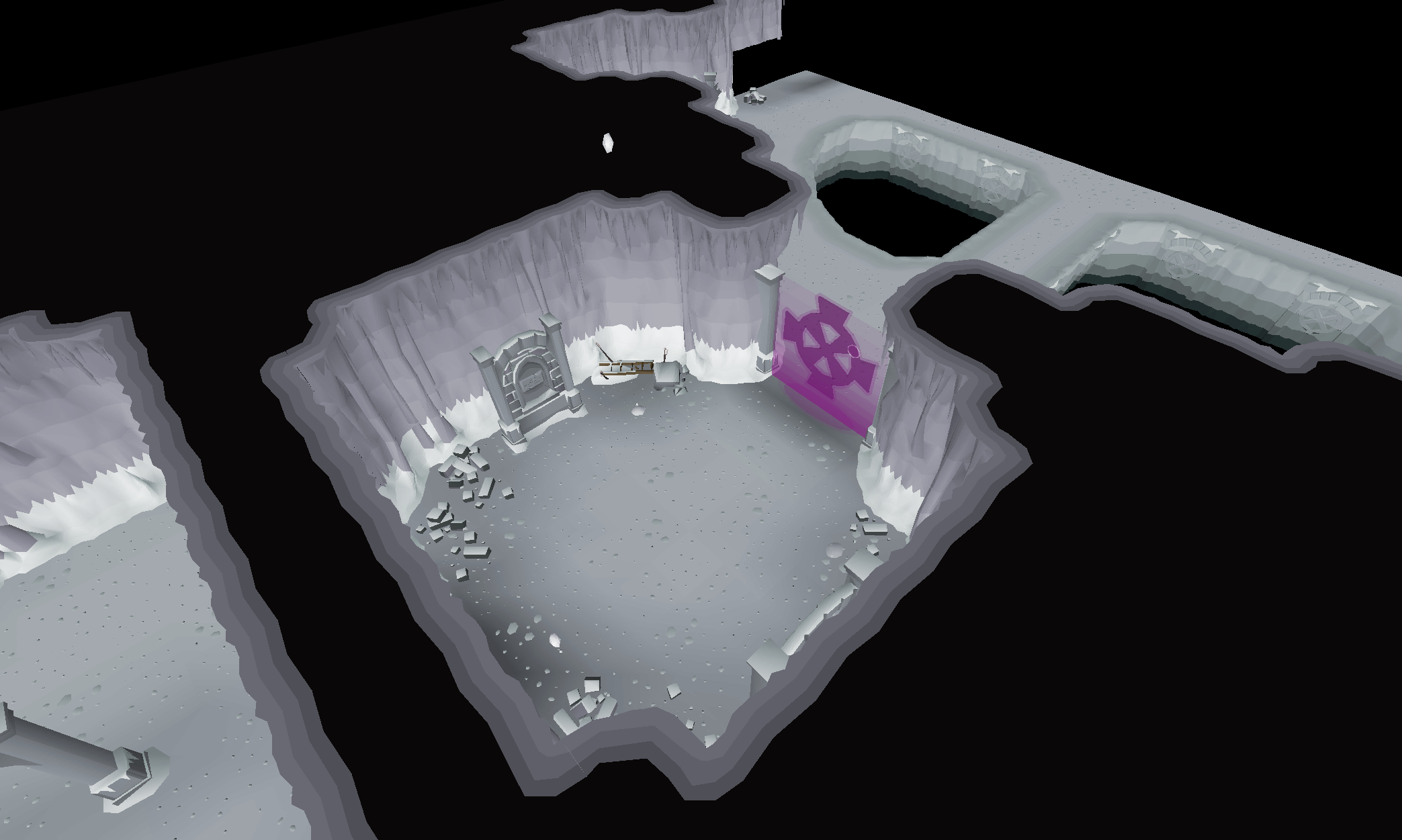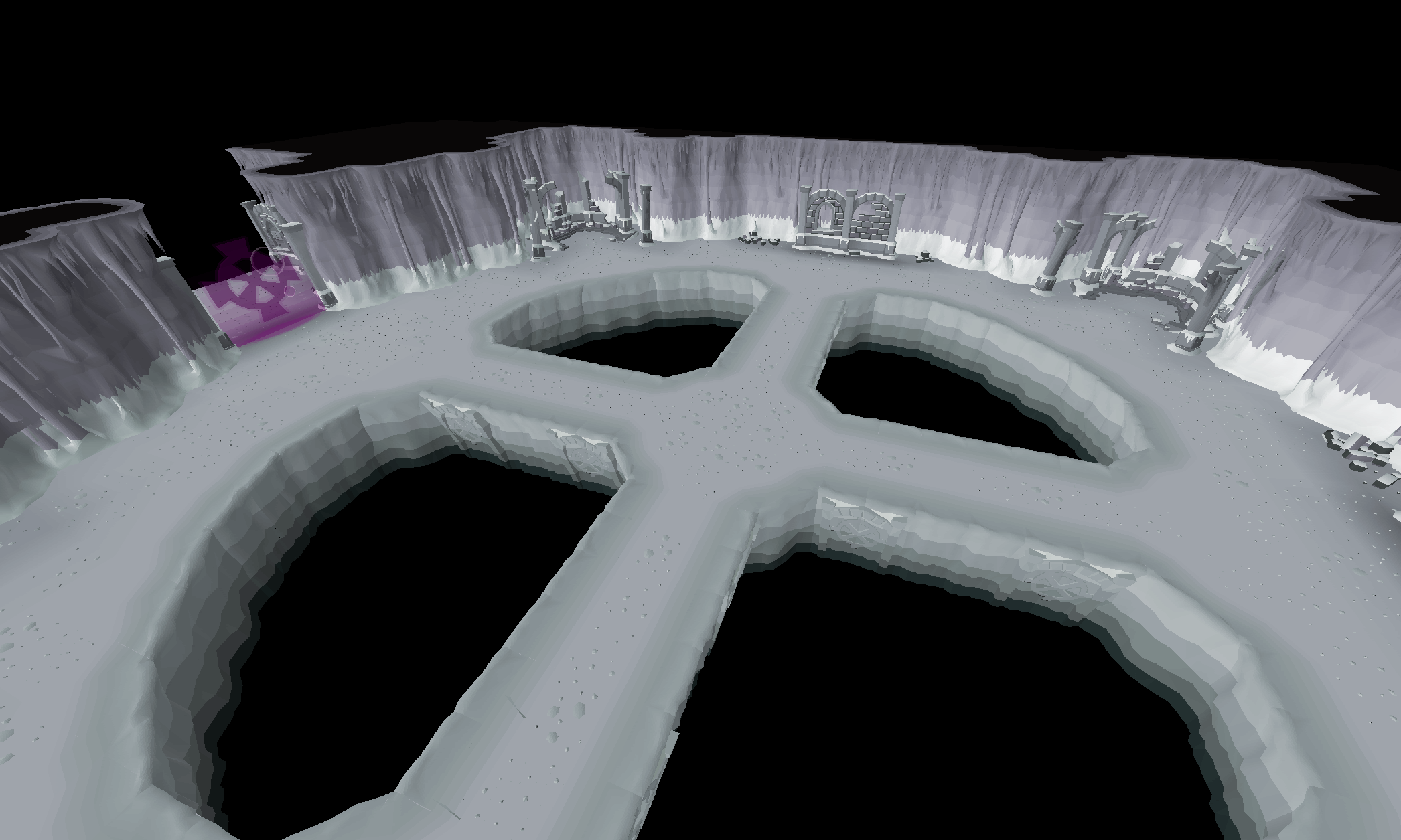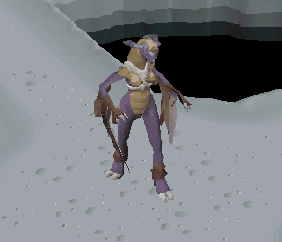 WIP images of the Boss Room & Nex.
Group Ironman
Can you believe we're just two days away from Group Ironman's release? What a journey it has been since its initial announcement back at RuneFest 2019. It is the result of a huge collective team effort. So, get ready to travel to The Node with your friends from 11am BST on October 6th!
As usual, there'll be a newspost alongside the release to give you all of the information you need. This has been a highly requested gamemode, even prior to the actual announcement. Just as Ironman was led by Boaty and Faux, we've really enjoyed watching the likes of EVScape, Purpp, RonPlaysGames, and Skiddler pursue their unofficial Group.
We really appreciate your patience over the last two years, and we can't wait to see what you get up to!
Leagues III
Our third League is making amazing progress. It's called Shattered Relics and launches on November 3rd! Following the announcement at our Summer Summit, much of the design has been finalised and we have released the Rewards Poll Blog, so check it out and make sure to have your say!
Tombs of Amascut
We've shared a lot more information on the third Raid since August. We released a newspost and ran a Beta for the potential rewards and there was an amazing reception at our Summer Summit. We're delighted to share with you all that a new Rewards Blog and Beta will be arriving this month, so look out for them when they drop soon! Art pre-production has also made great progress.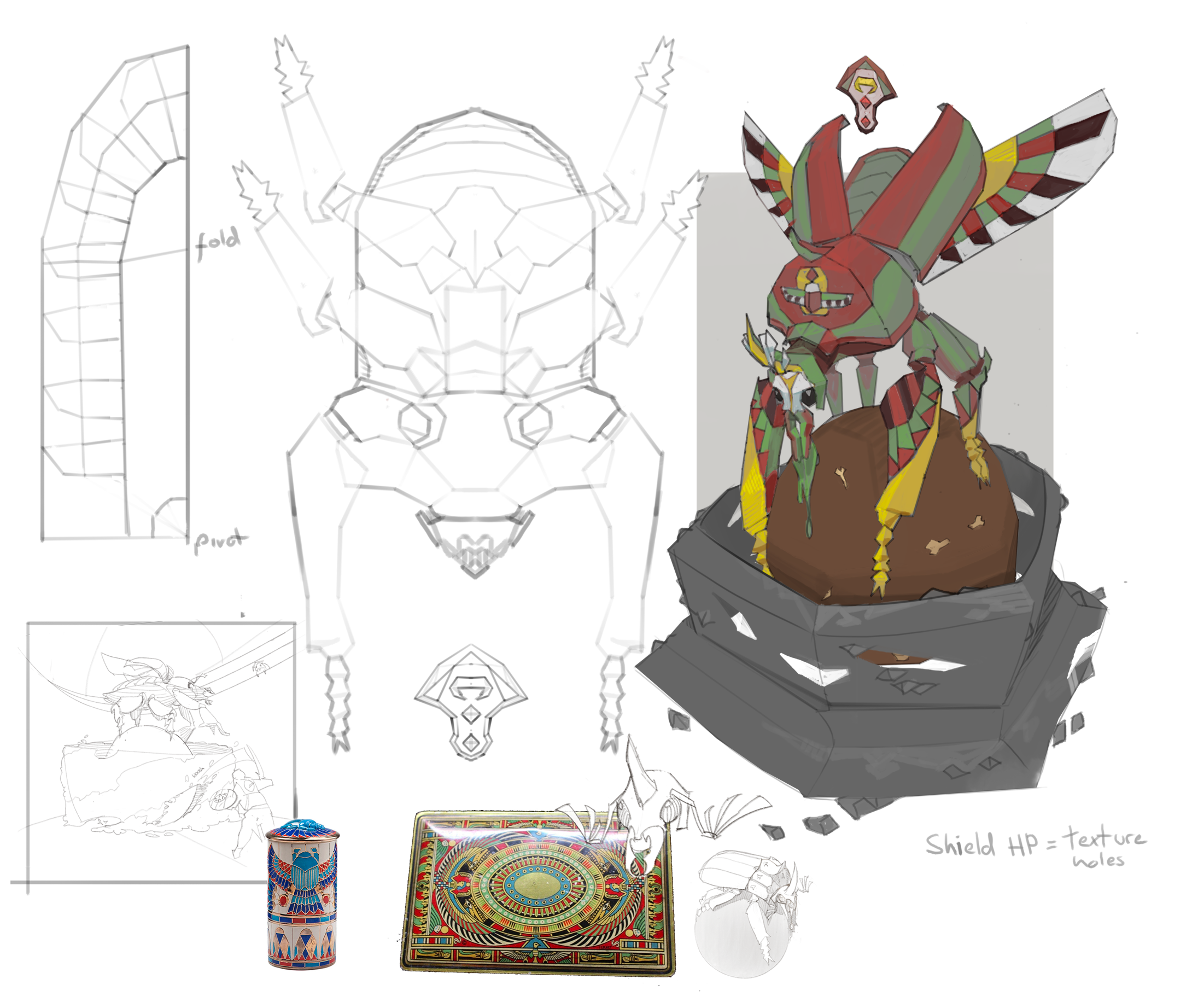 Concept art from Tombs of Amascut.
Wilderness Changes
The Wilderness changes blogged back in July are now in development. The first batch has been released, consisting of the final Equipment Rebalance changes and an altered Revenant Cave entrance.
Regrettably, it's taken us much, much longer to get round to these changes than we'd hoped. A huge but critical technical rework was recently urgently required, taking out a developer of the project for multiple months. In addition to this, we've also had to reallocate resource in support of upcoming content. This left us in a position where our only option was to wait for this work to be signed off before resuming anything Wilderness-related. Delaying content is something we'd rather avoid, and while we are committed to delivering the changes as promised, the long-term health of the game always remains our top priority.
Now for the good news! The technical rework is now in QA, and the remaining jobs from Poll 75 are done. We are finally seeing progress, but in the interest of transparency, we'd say that we are not out of the woods just yet. With the delays pushing us into what is now a jam-packed schedule of upcoming content, our dev capacity is not where we need it to be in order to bring these updates together. We are committed to those changes and will do them with no compromise on quality, no matter how long it takes us.
Thank you for your patience so far, and rest assured that we wish to see these changes in the game as much as you do.
Wilderness Boss Rework
Work on this will kick off once the above has been completed. In the interim, the art team has progressed with sketches and concept art for environments and rewards.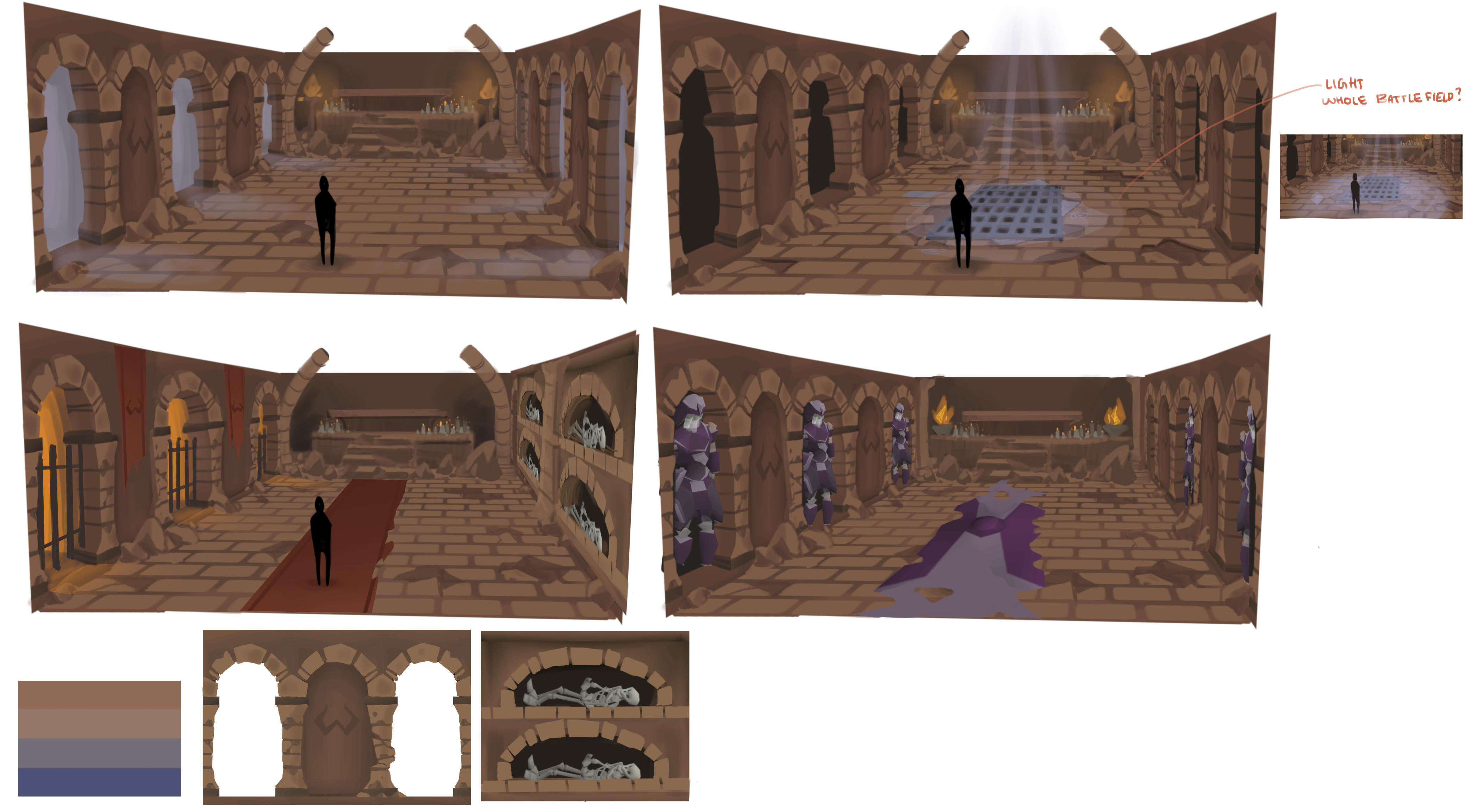 Vet'ions Chamber Concept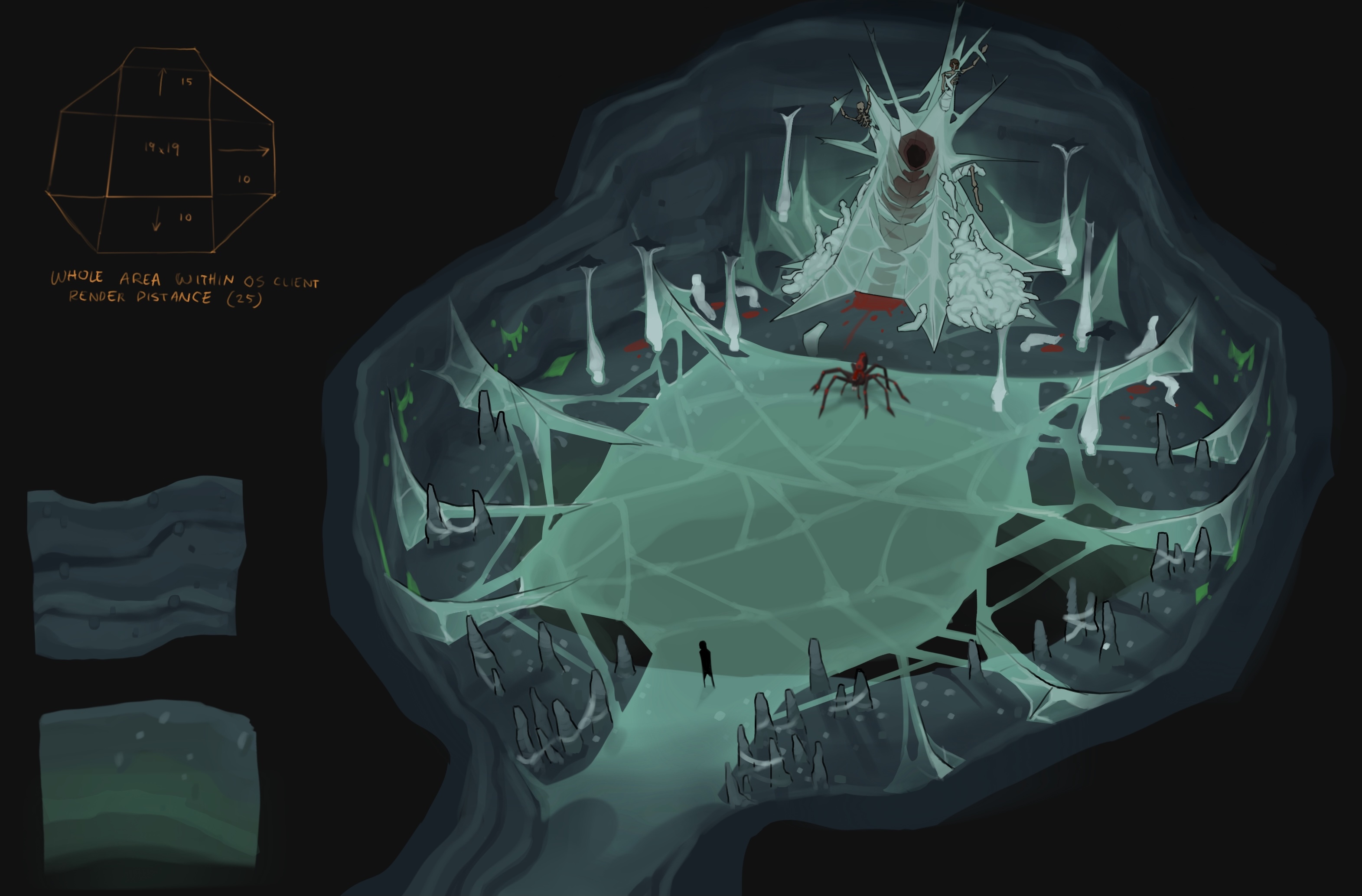 Venenatis's Lair Concept #1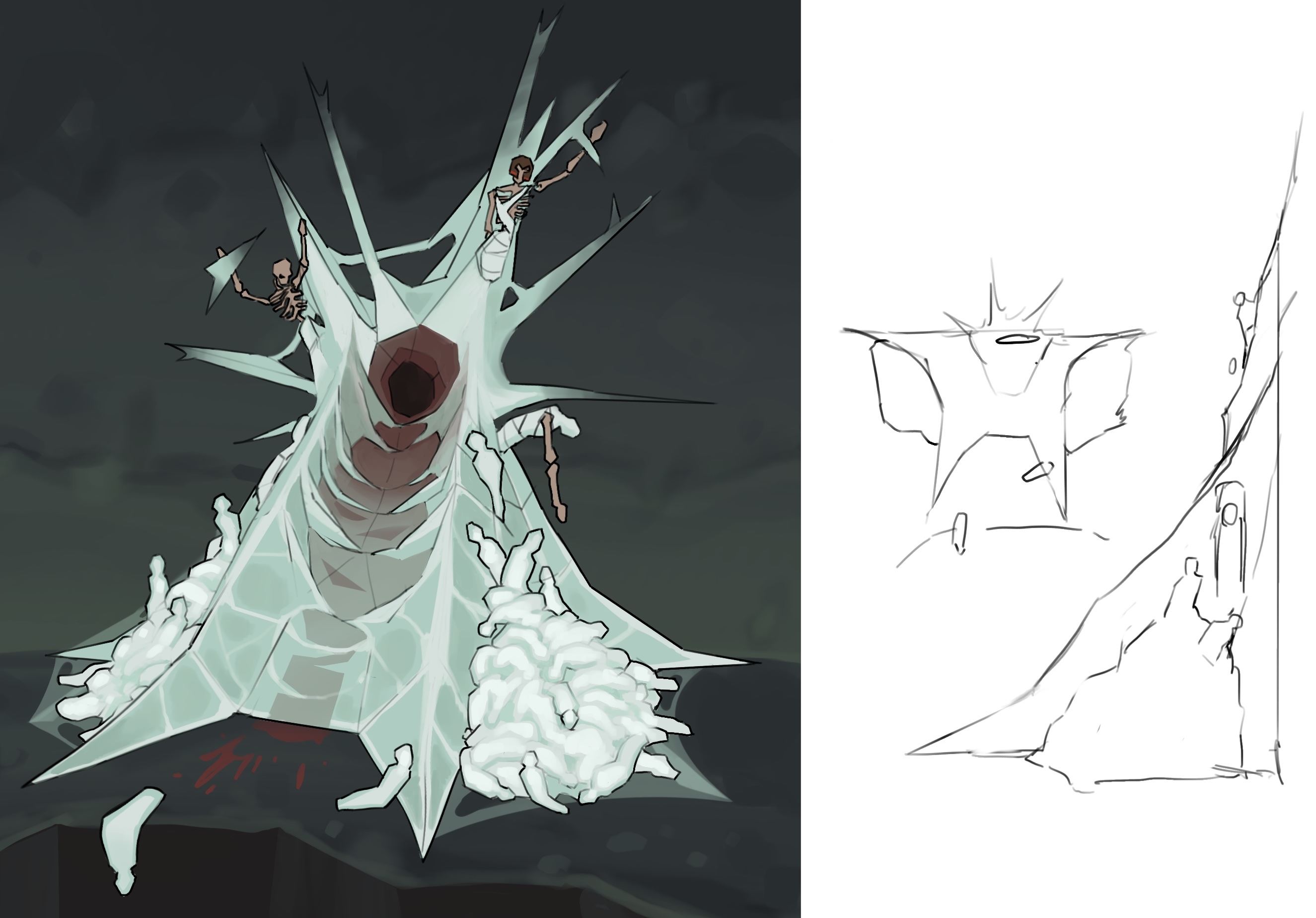 Venenatis's Lair Concept #2
Steam Client Features
Last month, our Steam Client was updated with a second batch of features including Agility helpers, increased draw distances, a zoomable minimap and more! The team continues on its quest to deliver a client that really enhances your Old School experience. Additions thus far include:
Opponent Information HUD
Buff Bar and Ammo Display
Stat Boost Timers
Fishing Spot Indicators
Tile Markers
Chambers of Xeric Helper
Mouse-Over Tooltips
Chat History Improvements
Orb Visual Timers
FPS Settings
Anti-Drag Settings
Settings Menu Re-organisation
Draw Distance Settings
Tile Indicators
Improved UI Scaling
Agility Helpers
Minimap Improvements
And this is just the beginning! We've got tons of exciting features on the way in the near future that will improve your experiences with Clue Scrolls, loot and more.
In the meantime, our third drop of new features is just around the corner, arriving on October 20th! This release will focus on Skilling Helpers such as respawn timers, XP trackers and the introduction of our Client-Side Panel.
Here's a full list of what's coming with Drop 3:
New Side Panel
XP Tracker Sub-Panel
Slayer Helper and Task Streak Tracking
Respawn Timers (Ore and Woodcutting)
Improved Poison/Venom Info
Logout Notifier
Now, we know that a lot of you have been asking about the progress of new mobile features. We are delighted to say that it's going very well, and you can get a cheeky sneak peek in a few screenshots below. Please note: these screenshots are still a work in progress.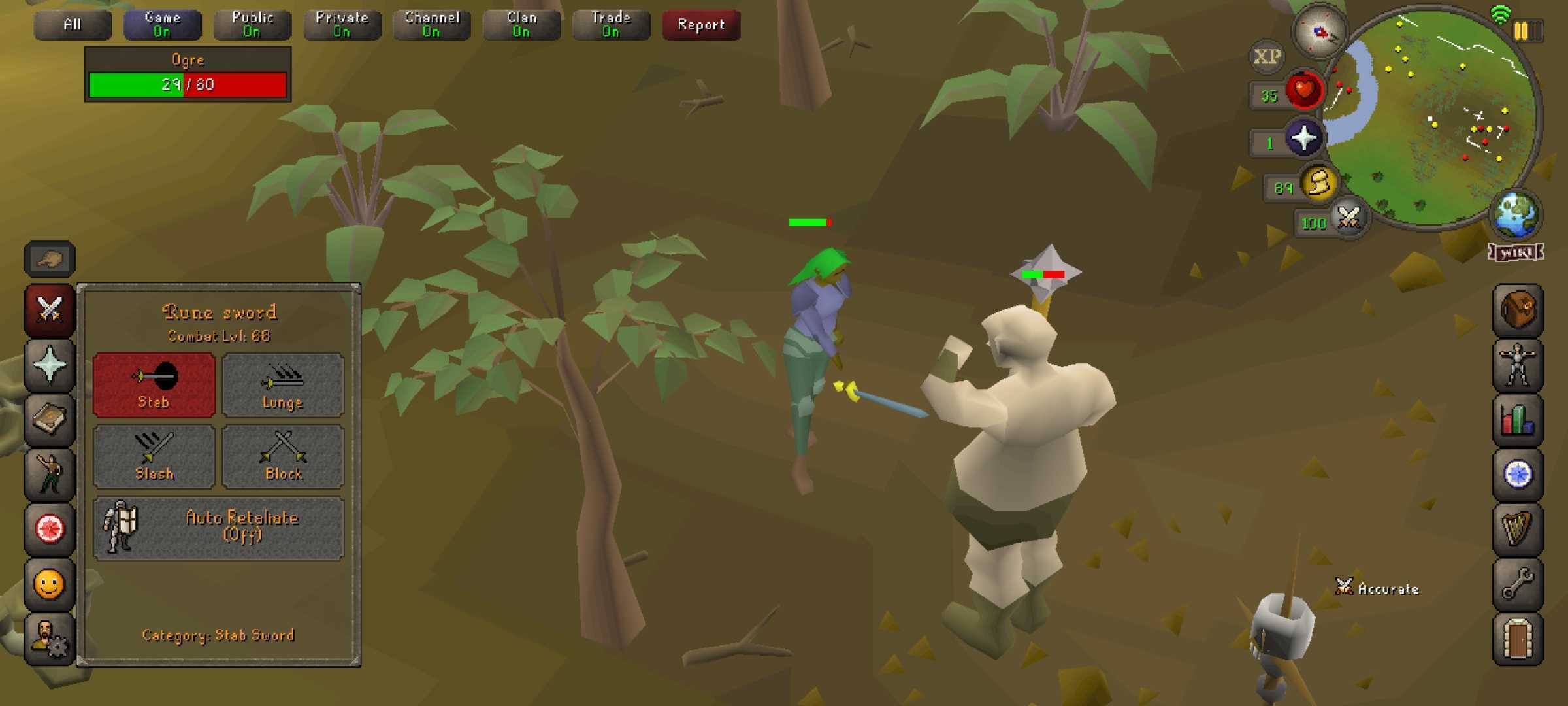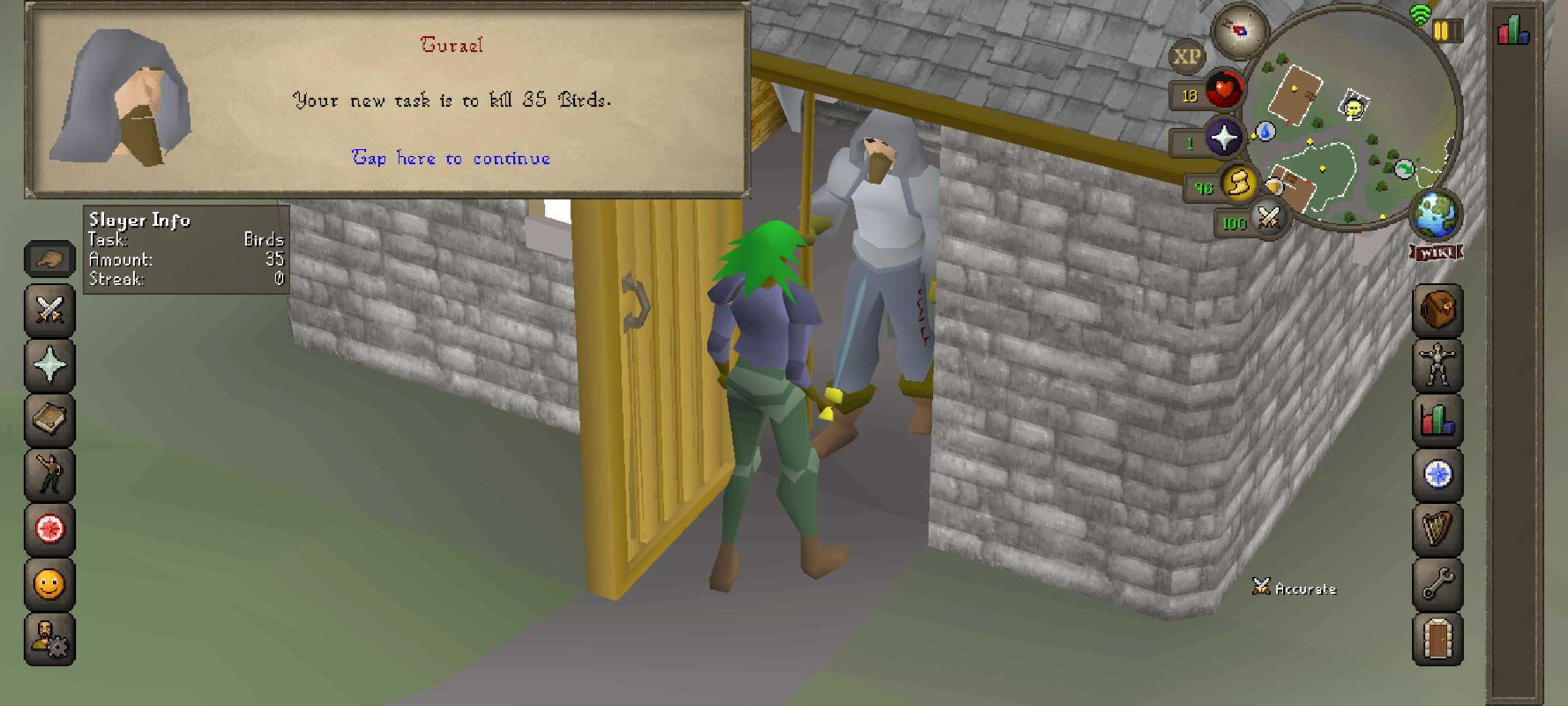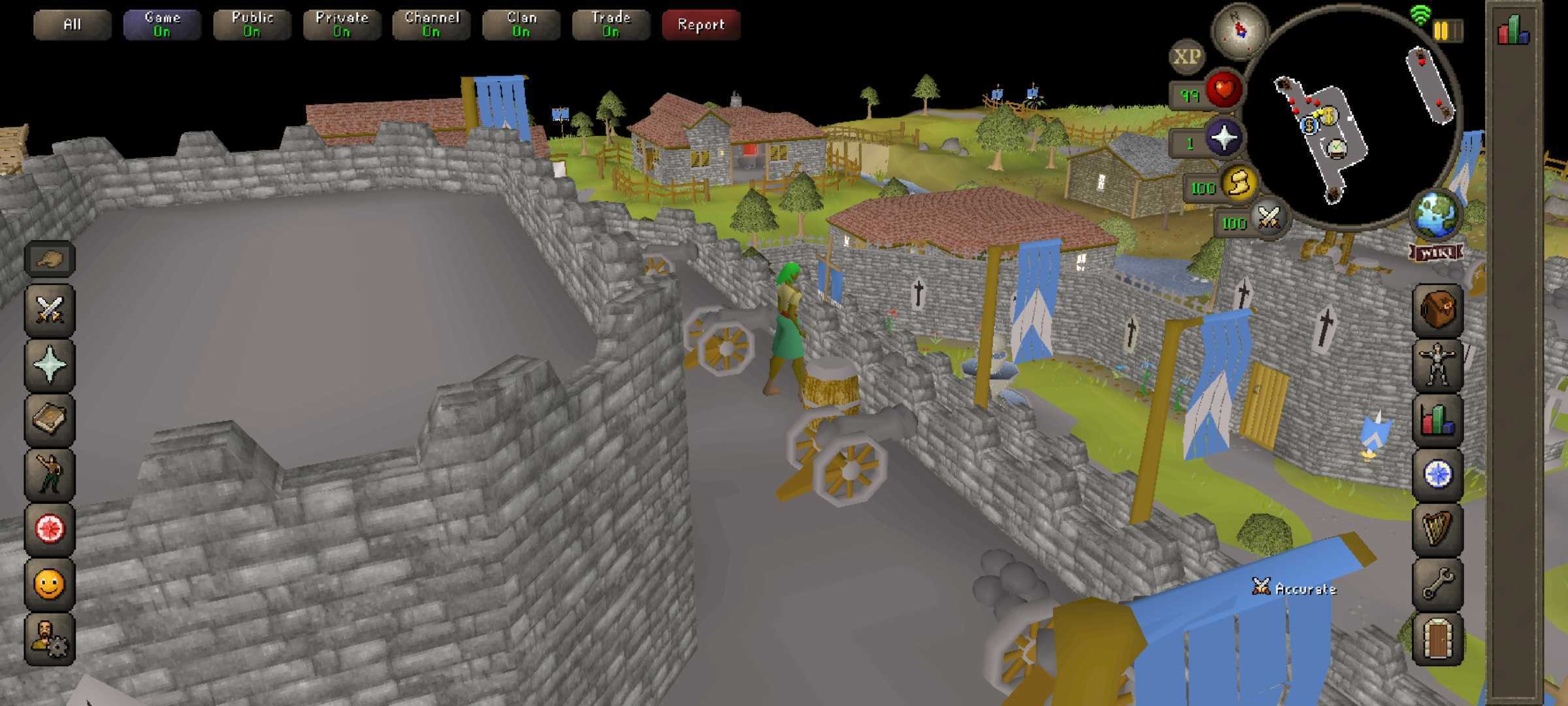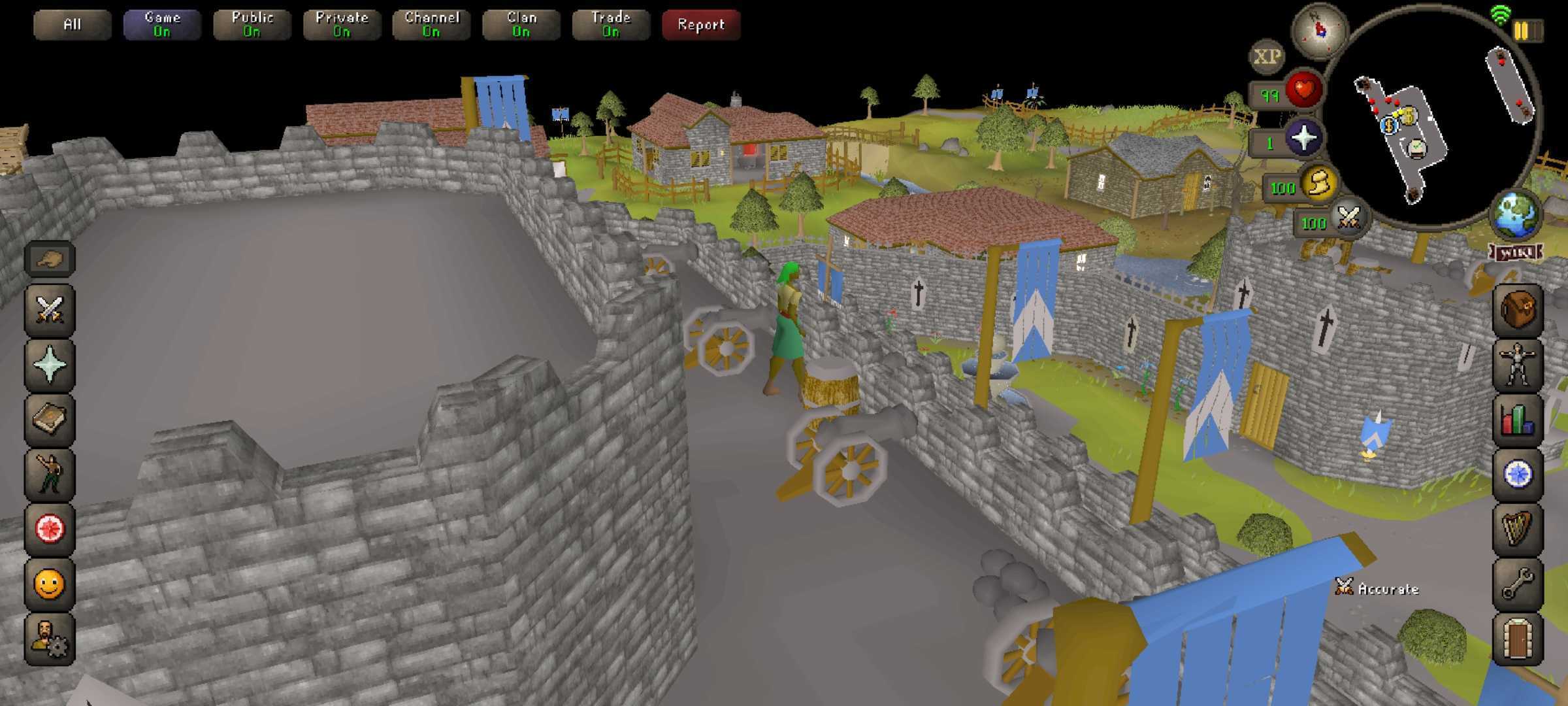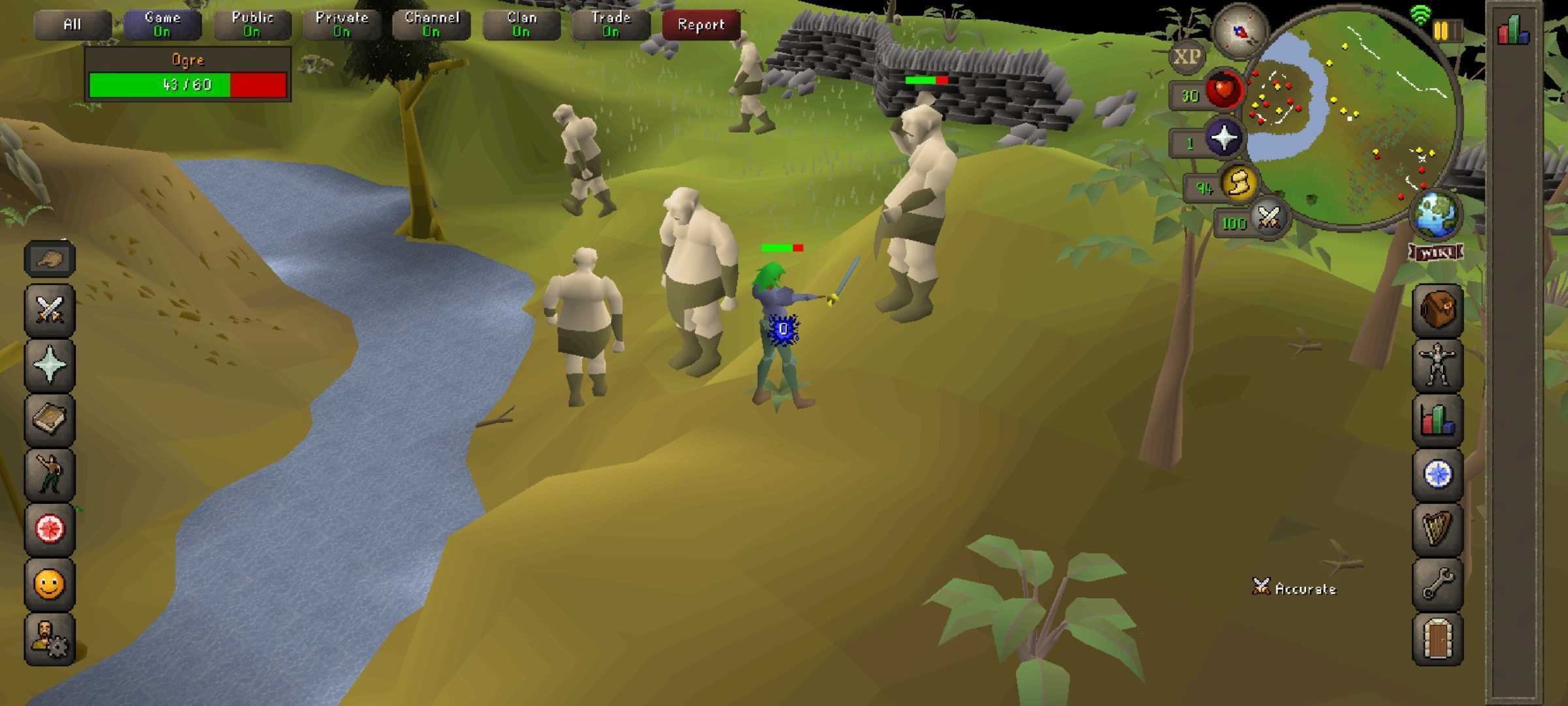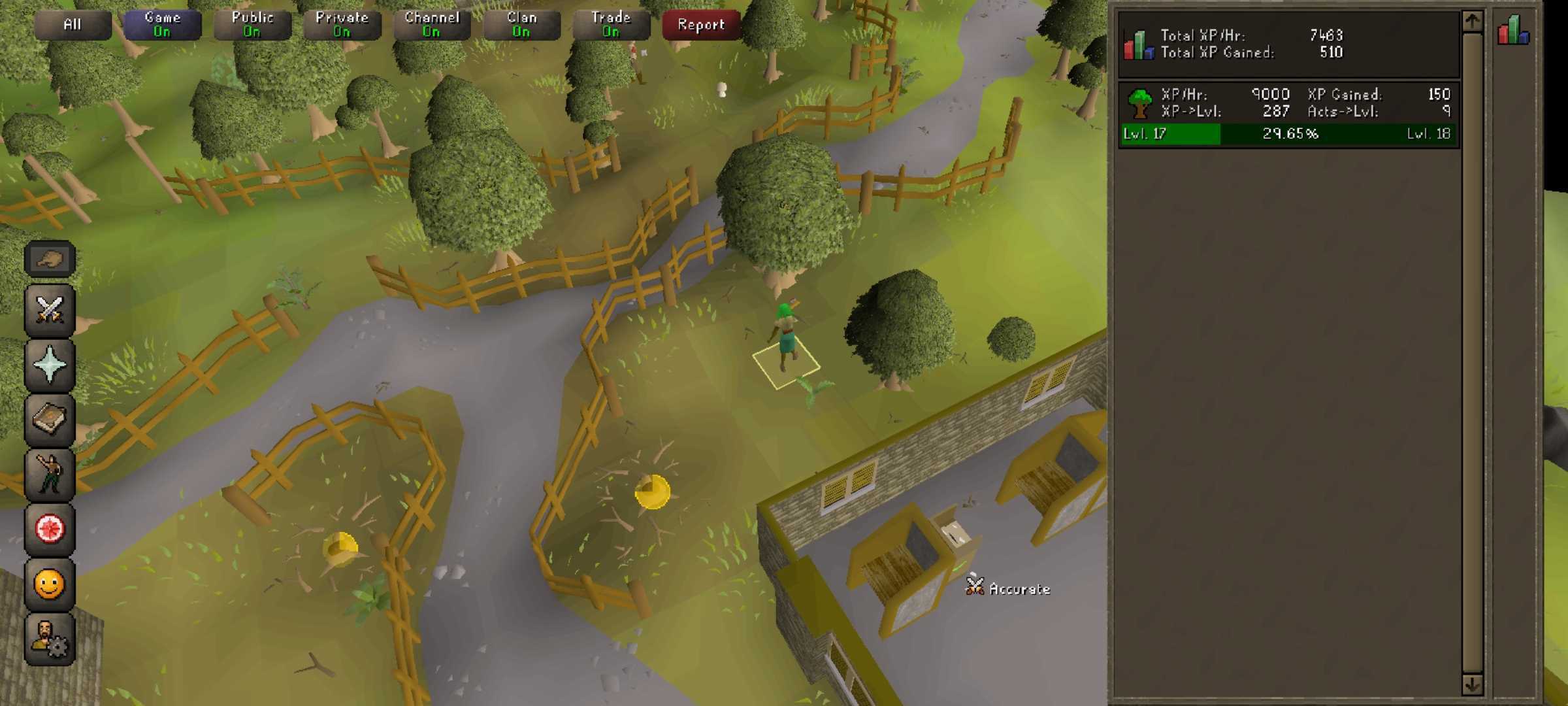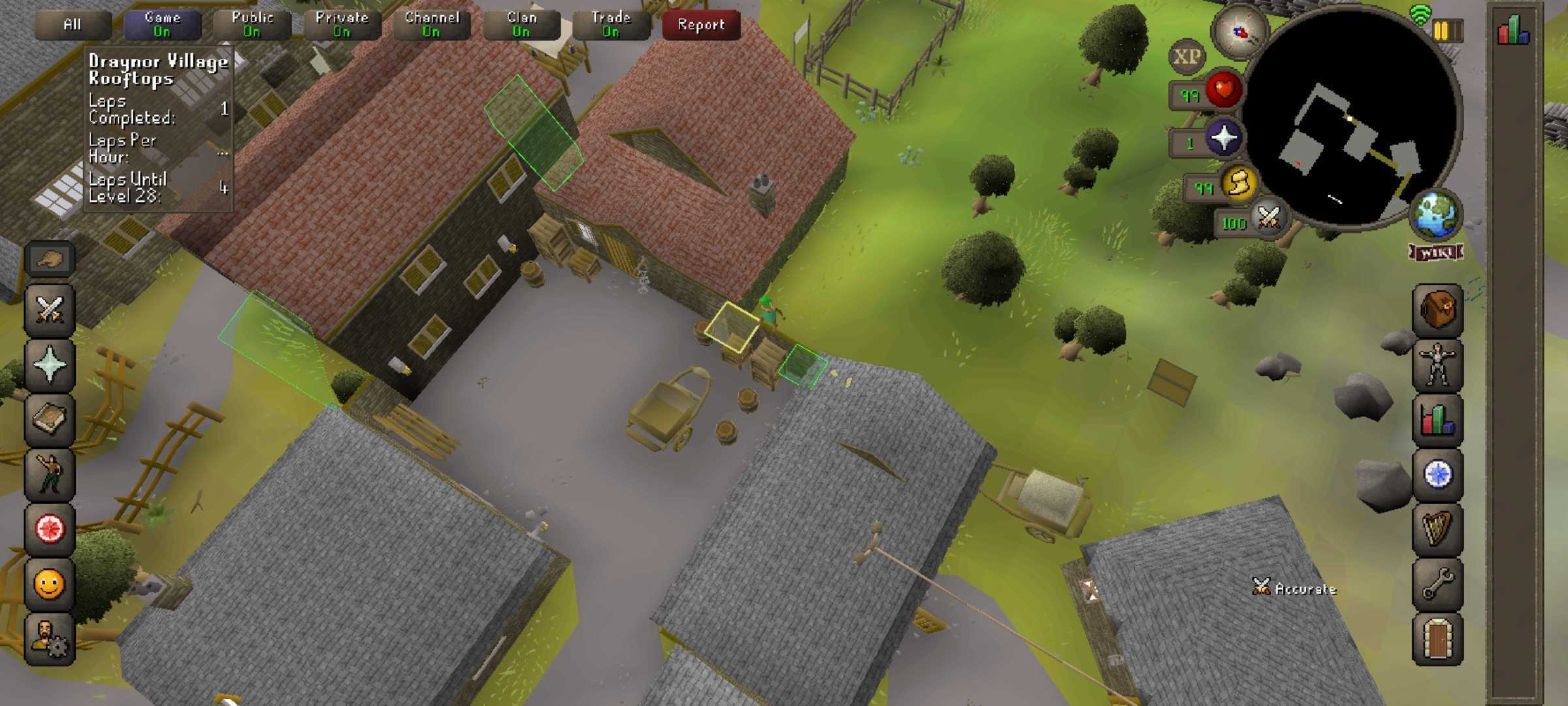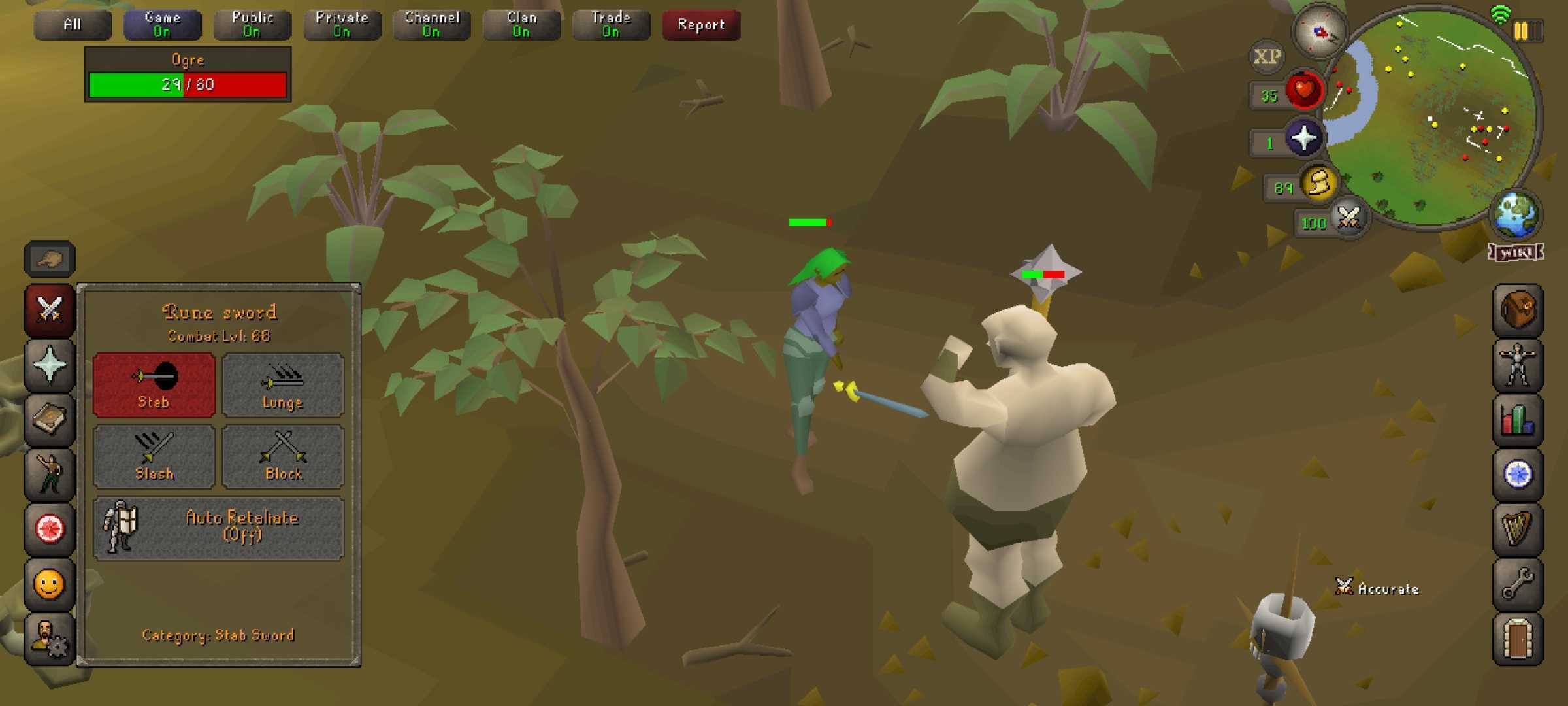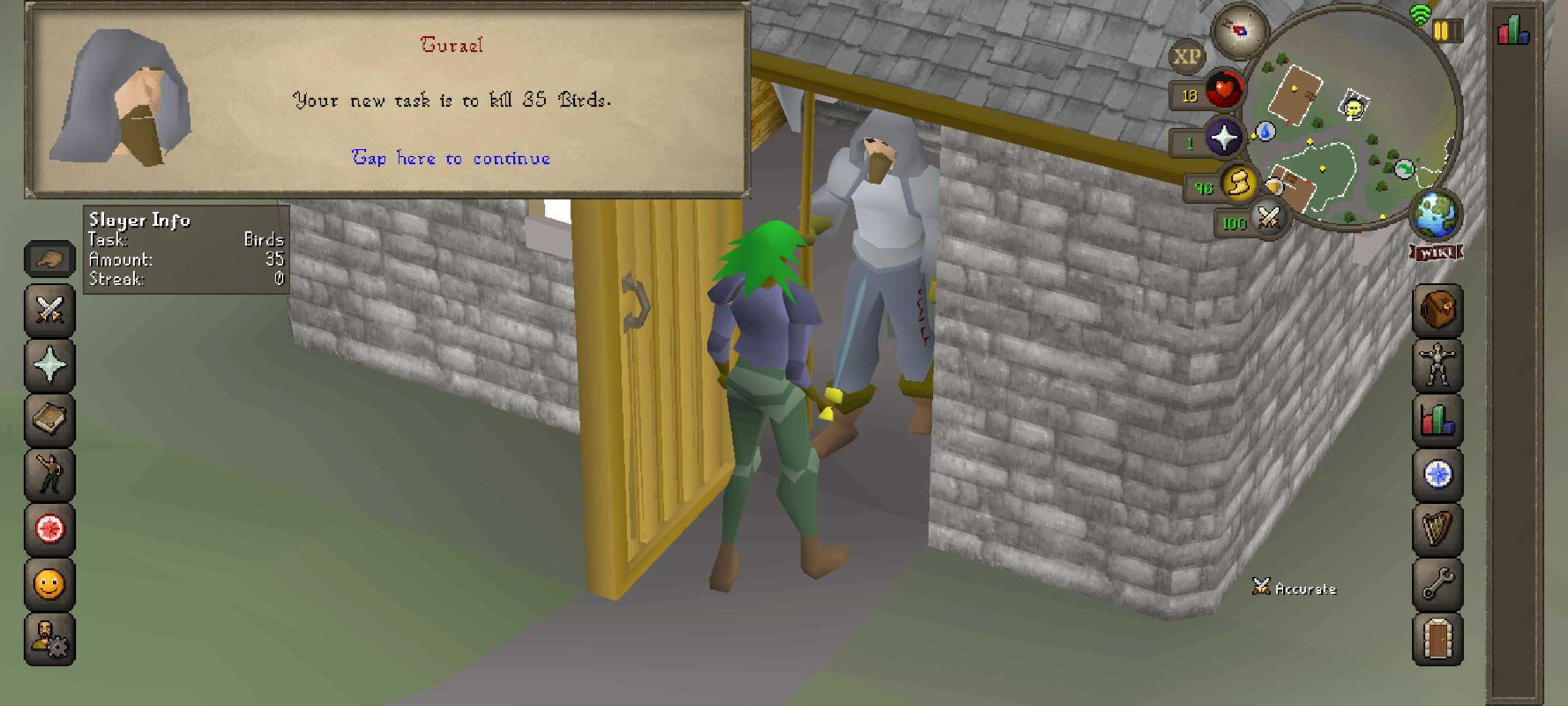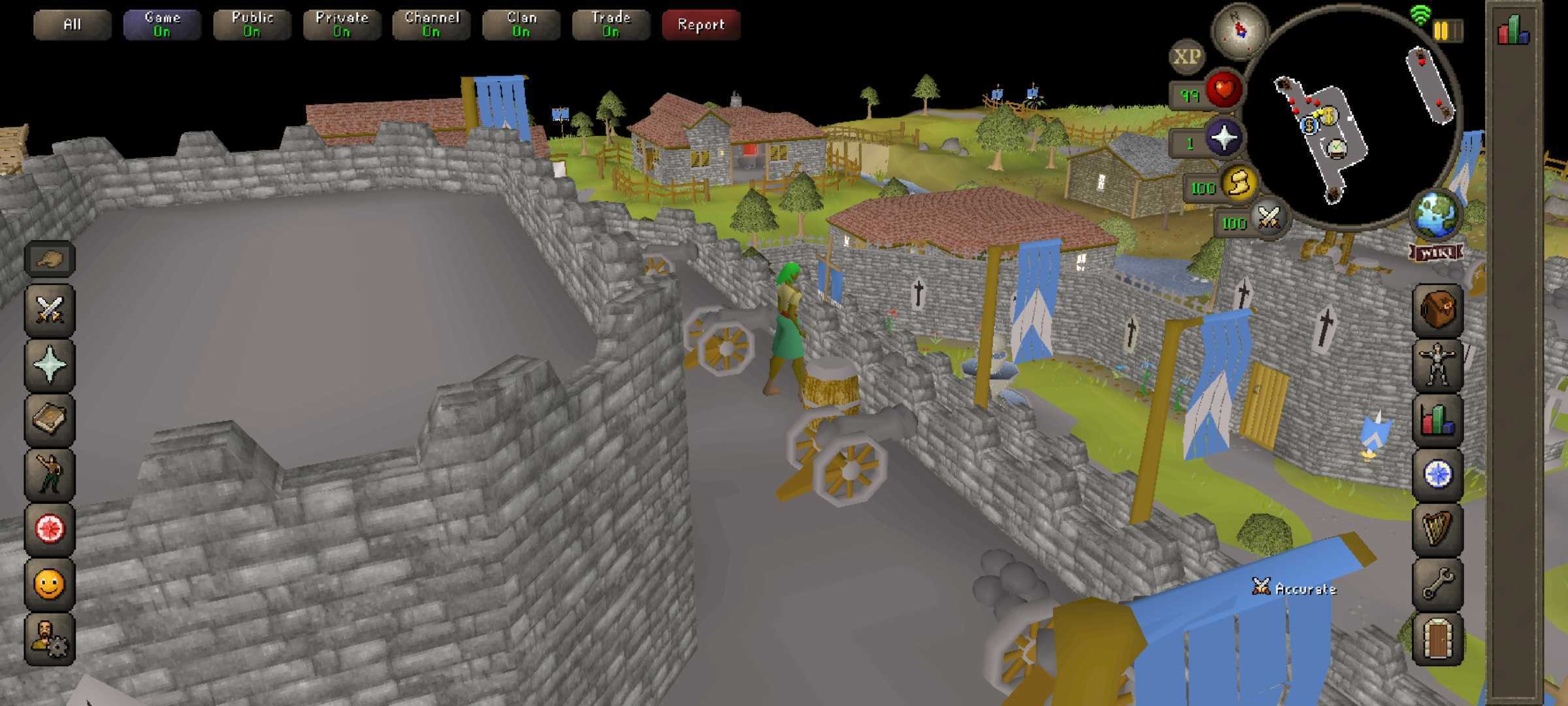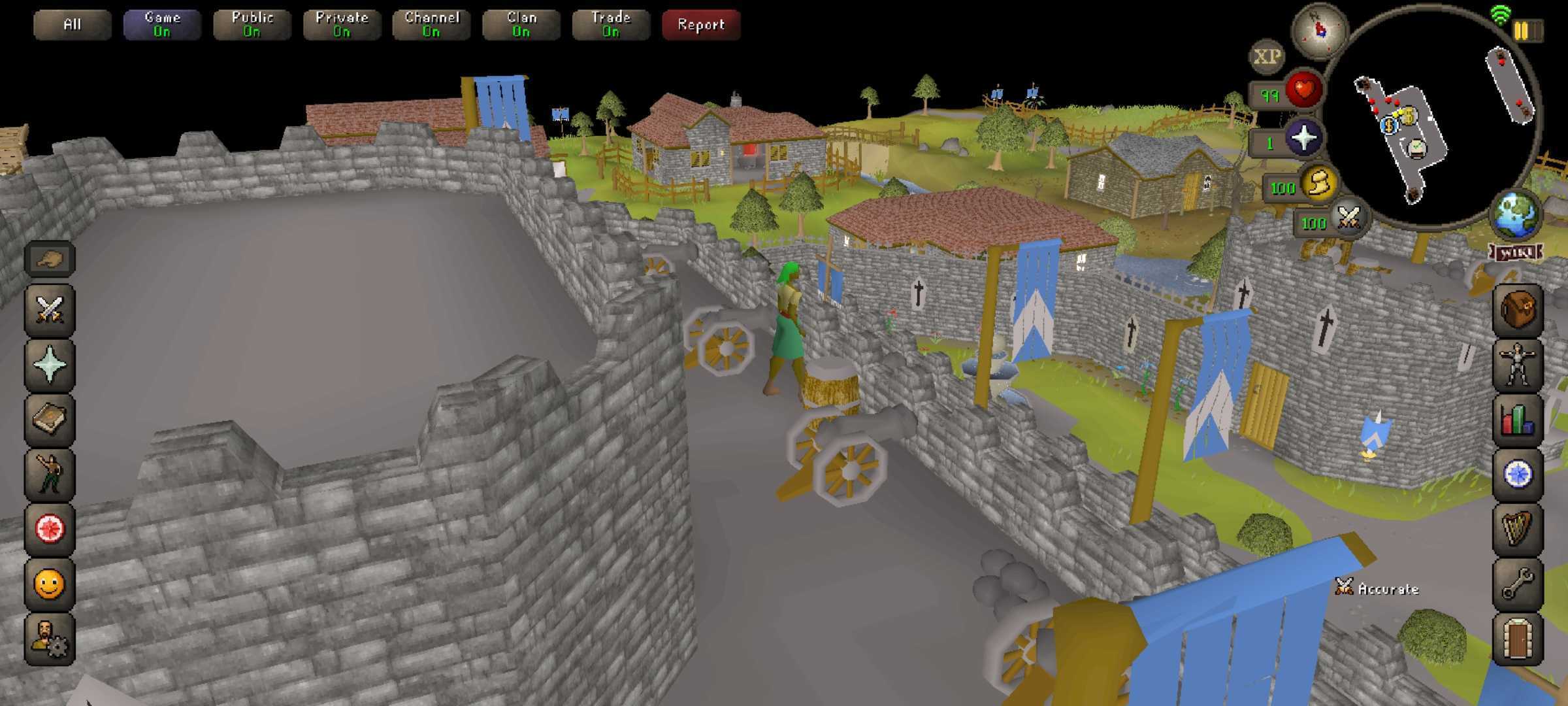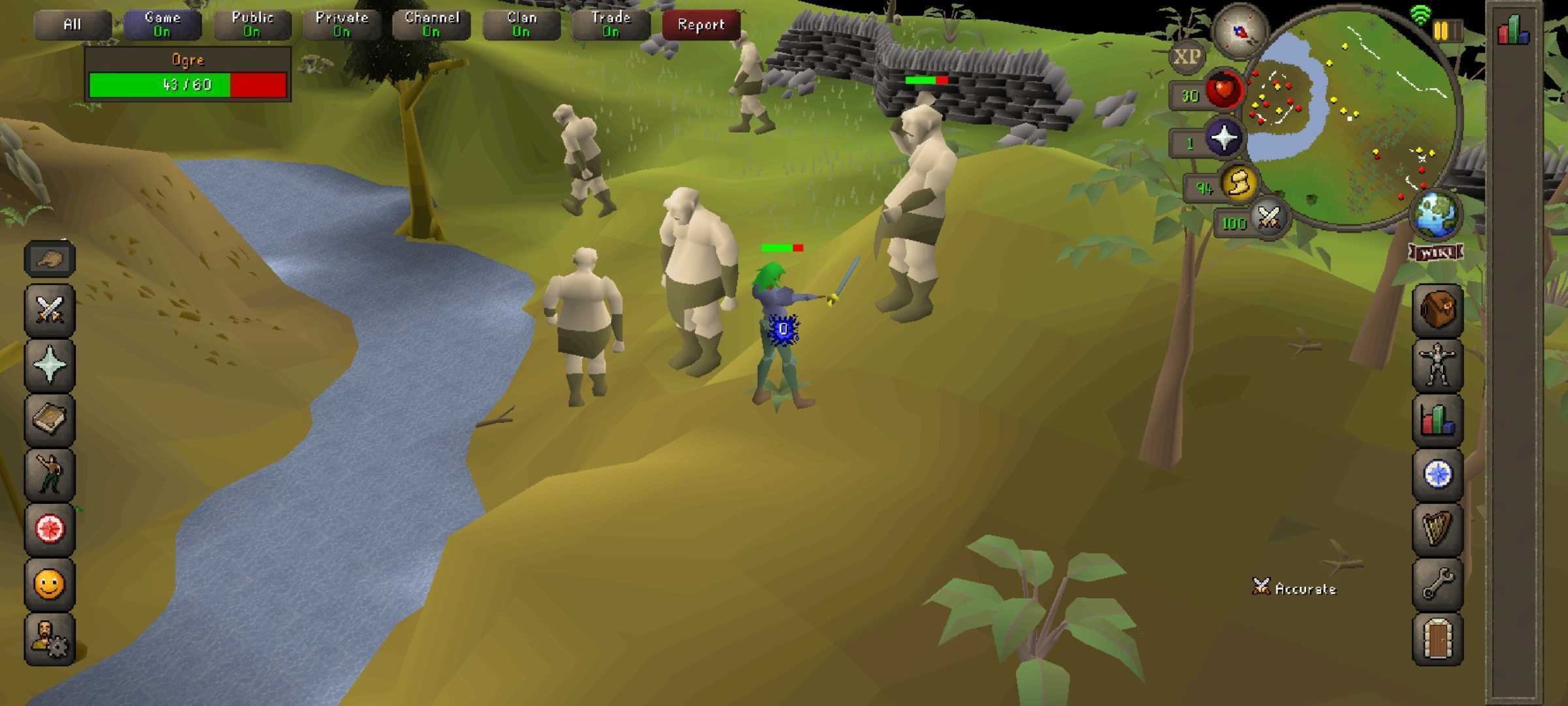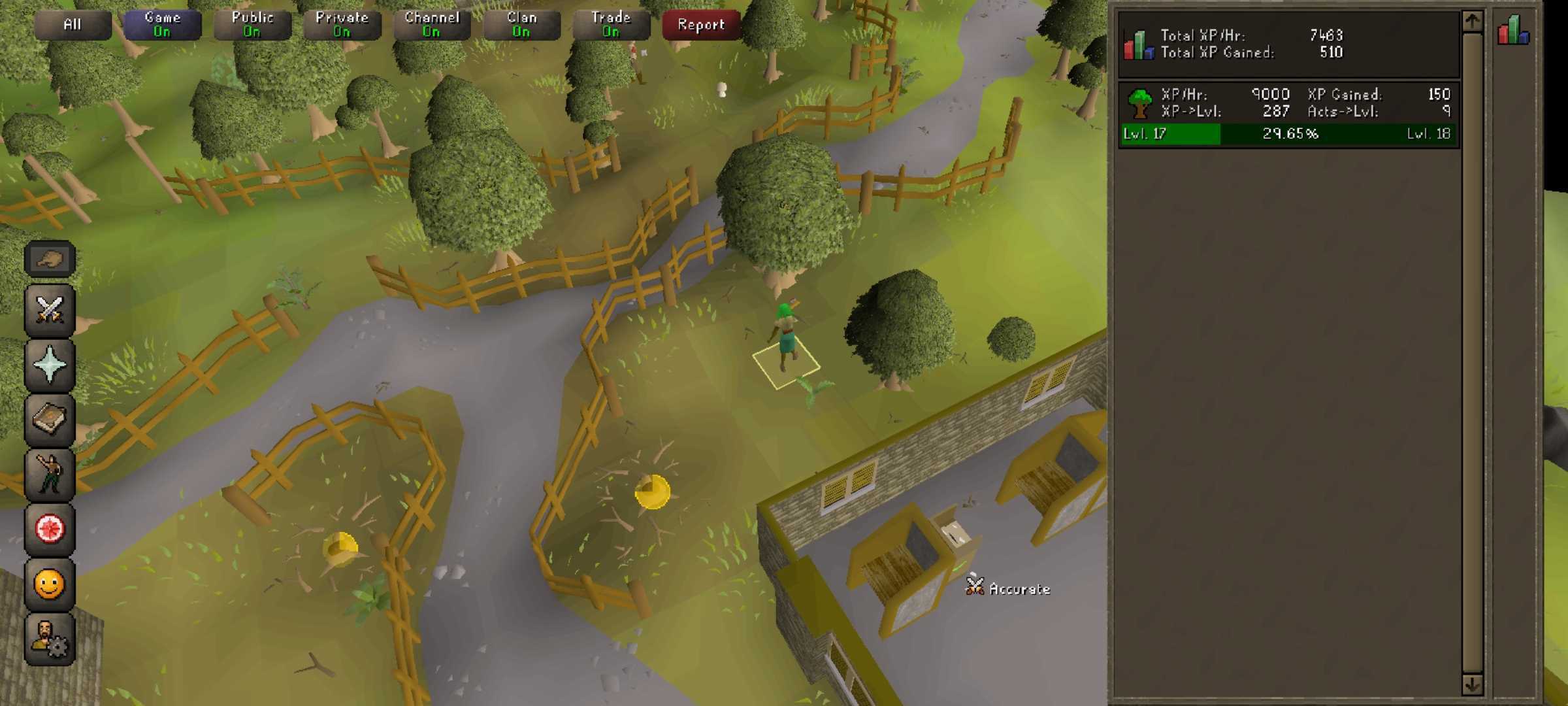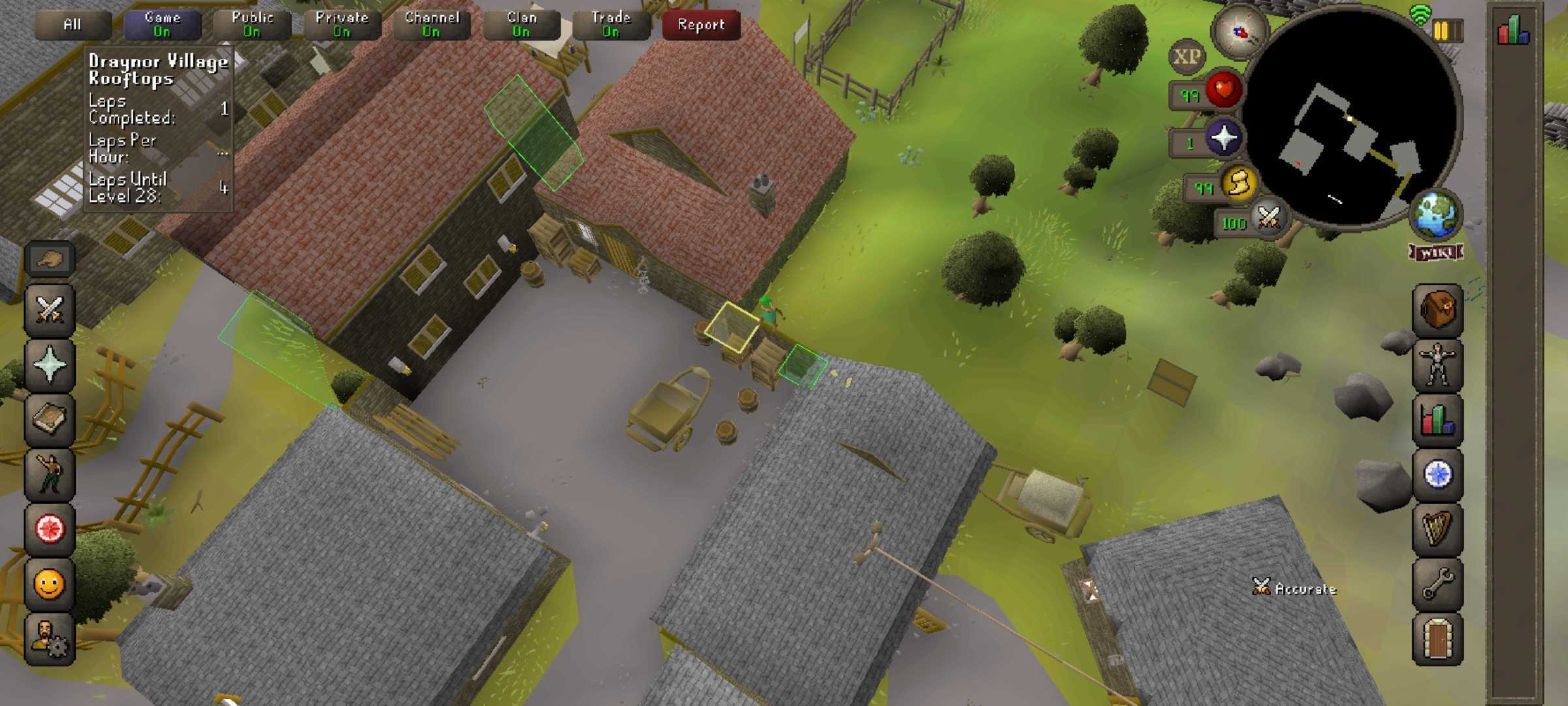 Click on each image to enlarge them.

Group Ironman - Development Process
by Mod Elena
Hi all! Iím Mod Elena, lead developer on the Group Ironman project. Iíd like to share some of the project's history, as well as some insights into the design decisions that were made and the development process that we've been using.
Group Ironman is rapidly approaching its launch, after having been on the horizon for so long. The first design document for it was created in January 2018 Ė so there was talk of it more than three years ago! Back then we knew we definitely wanted to do it at some point, but we didnít yet have the technology to do so. Clans had to come first, but now that's out the system for Group Ironman is nearly all in place.
I was left alone to start working on the design for the game mode immediately after Clans launched back in May. The very first thing I did was look at what others had done before me. There was various documentation about meetings and talks, and just general ideas of what the game mode should be. I kept most of it Ė scrapped some Ė and then went back to the drawing board. In my head I was trying to picture what the game mode means to me, and what I wanted it to be. I tried to imagine the core game loop of making a character, becoming part of a group and then competing within that group. Thinking about these things as a general high-level concept made the next steps very easy because I was left with a million questions, such as ďhow do I find players to group with?Ē and ďhow would groups make decisions fairly?Ē. I jotted down all the questions, and then proceeded to try to answer them all in a rough first draft of the design.
I quickly realised that I didnít have all the answers myself. At a high-level concept, sure, I knew that Group Ironmen should have typical Iron-restrictions when interacting with players outside of their group, while at the same time acting as main-accounts when interacting with players within the group. But what I didnít know were things such as ďWhat happens when a player leaves a group?Ē or ďHow do we make sure no groups get an unfair advantage?Ē. I started conversations with groups of players and colleagues to really get to the bottom of it all. The discussions were incredibly valuable and shed light on aspects I hadnít even considered Ė all helping me make more informed decisions.
Once I was satisfied with the design, I sent it around to the Juggernauts (my development team) for them to review. Their feedback was extremely valuable and I adapted the design further, before sending it around to the wider Old School team. The initial reaction was ďGroup Ironman is finally happening!Ē, followed by more constructive criticism for me to address. These feedback loops are common with projects like this. Usually we start development shortly after the design is finalised and all the internal feedback has happened. However, we were scheduled to do Deadman Mode before Group Ironman, so the Juggernauts put Group Ironman on hold and rallied around Combat Achievements and Deadman Mode first.
In the next few months while we developed other content, there was a lot of talk about the scheduling for Group Ironman. To help with scheduling, we always break down the project into different jobs that we then assign point values to in order to determine how big of a job it is. For Group Ironman, we had jobs such as 'Forming a Group' and 'Selecting the GIM mode'. We then estimated how much time each would take, and checked if we could fit it all in the time that we had left. Sadly, we could not. This meant we had to thoroughly assess each job and evaluate its importance. Do we really need it for launch? What value does the feature have? Where is our time best spent? These are all questions we had to ask ourselves as we tried to make the project as good as it could be in the available time.
In August 2021, the development finally started. The art team got a head start by beginning one sprint before the rest of us while we finished off the final touches on Deadman. That meant that when we began on development, there was already a bunch of assets such as new armour and a brand-new island waiting for us - The Node.
Iíve been in lots of talks with the engine team about how the HiScores should work, as well as exploring what we can do with Shared Storage. Itís something that Iíve been wanting to see in Old School ever since I started working on Clans in January, and I believe it will make a huge difference to Group Ironman gameplay. This is new territory and requires a lot of work, which is why it took us a while to figure it out. Luckily, the engine team figured out how to provide it, and I'm so excited to see us have Shared Storage for the launch of Group Ironman.
We currently have six content developers on the project (Mods Arcane, Ash, Husky, Mac, Tide, and myself). Having this many developers on the same project can be tricky, especially when we work on the same files. Itís kind of like trying to cram six people into a kitchen and telling them to prepare a meal together. It takes a lot of communication to make sure we donít trip over each other.
A typical workday for me on Group Ironman starts with a morning meeting, where everyone on the project gets together to catch up. Itís very brief, and everyone says what theyíve been up to since they last spoke, and what they plan on doing next. Itís a good way of flagging any unexpected things that may come up so that we can identify and deal with issues early. I typically spend most of the rest of the day talking to different people to make sure things are running smoothly. Whenever thereís a question about the Group Ironman design, I am the go-to person. This could be from the marketing team making sure that their videos are suitable, artists wondering exactly how an asset will be used, developers checking if theyíve interpreted the design document correctly, and so on. When Iím not overseeing development or taking deep dives into engine code with Mod Boko to explore how we can make things work from a technical standpoint, I may finally get some time to code.
I hope you enjoyed the little peek behind the curtains on how development has gone down for Group Ironman! I've been writing most of this from my point of view, but know that with me is a large team of very talented and passionate people who are working very hard to make this project the best it can be. I can certainly say that everyone working on this project is extremely excited to see it launch, and we hope you are too. Group Ironman will arrive soon Ė and I will be playing it myself in my spare time. I hope to see you on The Node!

Old School's Ins and Outs
We've welcomed over 20 J-Mods since our last Gazette. How incredible is that? Several different areas of the team have grown and expanded - we are excited for the future of Old School and how the team is shaping up! A few of the new starters tell us a little bit about themselves below, but please make sure to give a warm welcome to the other members of the team: Mods Dibber, Dnz, Dylan, Grub, Ivee, Kirby, KT, Kurotou, Light, Matheus, Nylu, Sigma & Sova.
Mod Markos has joined as Executive Producer
Hi there, I'm Mod Markos! I've been at Jagex for some time including many years on RuneScape and a spell on Old School back in 2019.
I've played a fair amount of RuneScape over the years (although I'm still some way off being high level) and tend to gravitate towards questing for the storytelling and skilling because I love watching the numbers go up! Outside of RuneScape I tend to play a lot of open world RPGs and have been an avid gamer for as long as I can remember.
In my role I'm responsible for the general running of the game and am looking forward to working with the team and community on delivering lots of great, new updates over the coming years!
Mod Meat is our new Game Engine Developer
Hi players! My name is Mod Meat and I have just joined Jagex as a game engine developer on Old School RuneScape. Iíve been programming since I was a teenager and playing RuneScape for even longer, so the idea of working for Jagex is a dream job for me. I always played RuneScape free-to-play as a kid and only recently got back into the game during lockdown, so Iíve been loving exploring all the old and new content that I missed out on. My favourite thing about the game has to be the hilarious and quirky humour. I recently did the Cold War quest and I think itís the most I have ever laughed while playing a video game (who knew 'The Thing' from Sheep Shearer was just two penguins in a sheep suit?). Iím looking forward to developing our engine to support all the great new content coming up, and I hope you all enjoy it as much as I do.
Mod Regent is our new Producer
My name is Mod Regent, I am the new producer working on the Old School team. I have in games for nine years now, having previously worked in indie (Freejam) then in triple-A (2K) and now I have the opportunity to work with the incredible team here at Jagex. Having played RuneScape since 2004, it was always a childhood dream to work here, and not one I thought would ever happen.. but 17 years later here I am! I have never really been able to quit RuneScape and when they announced Old School in 2013, I couldnít wait to jump back into the game and have been playing ever since.
It is an incredible privilege to work with the team here and I look forwards to helping them develop all of the incredible content we have planned - made doubly exciting as I get to play it all after!
Mod Con is our new Junior QA Analyst
Hiya, I am Mod Con. I am happy to say I am joining Jagex as a Junior QA Analyst on the Old School team! This is my first proper experience with the games industry, having been a student from 2020. The games experience I do have comes from my studies and making my own projects in my free time. Oh and playing them, of course (stuff like MMOs, platformers, adventure games, RPGs etc). I havenít had much time with Old School but I'm having a lot of fun with it (loving the humour of the quests and the chill nature of just playing the game). But I've heard lots about the game throughout the years, which makes me glad that I get to help test such an iconic MMO.
I am excited to start testing the game with all the upcoming content, helping the devs out and helping ensure bugs are tackled so you the players can continue to enjoy the game and have fun. :)
Mod Ellie is our new Senior Character Artist
Heya! Iím Mod Ellie, and I just joined the Old School team as a senior character artist. Iím new to Old School RuneScape and Iím looking forward to exploring and experiencing everything. Iíve been in the industry for a while now and I cannot wait to see what new adventure awaits here. Looking forward to creating awesome stuff for you all with this great team!
Mod Havik is our new Junior Content Developer
Hey there! I'm Mod Havik, and I've joined the Old School team as a junior content developer. I've been freelancing game development for a few years but have always wanted to work on Old School. The opportunity arose recently and now I'm here! It hasn't quite sunk in yet, and I'm not sure my 15 year old self would believe me if I told him.
I've played Old School on/off for a good 15+ years. I still remember training on jail guards after school for what felt like weeks (probably only hours), just to get 60 Attack to finally wear my new dragon longsword (which was BIS back then!). I believe I even used the dragon mace for a while, but we don't need to talk about that.
I currently play mostly Ironman (HCIM btw). I love the way it forces you to play, doing everything yourself, standing alone. Everything you earn is a trophy to your progress. I'm on my second HCIM as the first one perished deep in a dungeon when I went to quickly grab a drink - I've learned to keep my prayer topped up properly now.
Lots of training and things to go through in the short-term, but hopefully, soon I can start working on some cool new content for everyone!
Mod Redfield is our new Senior QA Analyst
Hello! I am Mod Redfield and I have recently joined Jagex as Senior QA Analyst. I have worked in testing/QA for the past eight years, originally starting my career in application and software development testing, before transitioning to gaming. I have a huge passion for games and a particular soft spot for open world RPG games. I enjoy the many characters, rich and sprawling environments, deep histories and lore each world provides, as well as the many diverse and engaging stories they tell. For these reasons I am incredibly excited to be a part of the OSRS team, working to continue building a game world which has already provided many amazing experiences to its players - with many more to come!
Mod Peppers is our new Junior Game Systems Engineer
Hey, I'm Mod Peppers and I'm a Junior Game Systems Engineer in the Engine Team on Old School. I used to play RuneScape when I was younger, mostly just wandering around whilst chopping trees and catching lots of fish. It's been great to return to the game, and actually getting involved in the quests and stories properly this time! I've got fully into it and I'm loving the world so much. This is my first role in the games industry (previously I worked as a cartoonist/teacher/bartender) and I can't believe my luck that I'm working on OSRS. I'm so excited to be part of the team and contribute to the engine work!
Mod Veda has returned as a QA Engineer
Heyo, I'm Mod Veda! Some of you may remember me from testing Old School's Mobile client back in 2018, but after some time working in a few different spots around Jagex, I am back as a QA Engineer!
I currently focus on testing updates to the OSRS Engine including Android, iOS and our new Steam client. I am still a newbie on OSRS, but I have been enjoying my quest run and catching up on the great content I missed.
I look forward to helping bring more awesome improvements to the Old School client across all our platforms!
Mod Skylark has joined as a Junior Artist
Hello! I'm Mod Skylark, and I joined the Old School team a few months ago as a Junior Artist. This is my first experience in the games industry after having left uni, so I'm really excited to be here! I've been playing OSRS on and off since its relaunch; the thing I love most about the game being the nostalgia and cosy vibes I get from it. I'm really looking forward to contributing to the game!

Postbag from the Hedge
Hello everyone, itís good to be back! Since my little jaunt to Kourend and Kebos, the G.P.D.T. offices have been absolutely swamped with your letters! After much stamping and sorting, the team were finally able to get them shipped out Ė and look, weíve even got some replies. Letís have a read, shall we?
To Hans
Dear Hans,
Have you ever felt a loss of purpose? When you're faced with the most troublesome news how do you often find yourself overcoming it? I've known you for years and I await your expertise.
Gratefully yours, DividedStory
Dear DividedStory,
Hm, itís a tricky one, for sure. Whenever I hear something troubling Ė for example, that an evil adventurer is coming to kill everyone in Lumbridge Castle Ė I often panic in the moment, but then I take a few laps around the castle grounds and I usually feel much better. When youíre faced with bad news the most important thing is to take care of yourself, after all. Iíve found that the more effort people put into looking after themselves, the more those around them feel inclined to reciprocate. In other words, the more we try, the more others tend to as well!
As for a lack of purpose Ė well, you know, I didnít always work for the Duke of Lumbridge. I once walked a very different path! Sometimes itís just nice to try our hand at something new. After all, if things aren't working out as you like, it's probably time to try other things! Change can be daunting, but the bravery to indulge it is very often rewarded. And most of us are far braver than we realise. I'm absolutely certain you are.
Why, I remember when you were a fresh-faced adventurer, hopping off the boat from Tutorial Island. Now I hear youíre up to all kinds of mischief! Youíve come a long way from baking cakes and shearing sheep, thatís for sure, and youíve overcome many challenges along the way. Iím sure that whatever your future adventures may be, theyíll be even more exciting.
Do come say hello at Lumbridge Castle. And incidentally, I still havenít heard back from that evil adventurer, and Iím getting a little bit nervous.
All the best,
Hans

To King Roald
Dear King Roald,
I hope this letter finds you well - I will keep this message brief. I have a question that's been burning in my mind for some time now, and I would hope you or your advisor could put it to rest.
The River Salve, and Paterdomus Temple by association, are incredibly important in keeping the dark forces lurking in Morytania out of Misthalin. Believe you me, I've seen what's over there and what wants out, and it's not pretty.
So please, when I ask you this, it's only for the sake of security and ease of mind.
Why in Saradomin's name is the only guardian of the temple an oversized pug?
Sincerely,
A concerned citizen. (MasK_6EQUJ5)
Dear Citizen,
Look here, you Ė thereís no need to be rude! Spots might be a little lumpy in places, but I assure you heís not the least bit oversized. And just because he dribbles everywhere and makes that horrible snorting sound doesnít make him a pug. Reldo assures me that he's a pedigree light beast - or er, was it dark beast? Anyway - these noble beasts are selectively bred for their loyalty, strength, and terrifying stature Ė and Iíll have you know that Spots has been certified as a perfect example of his breed. Heís even won trophies! Before somebody came along and knocked his confidence he was doing an excellent job guarding the Paterdomus Temple Ė and I suspect that once heís feeling better heíll be more than happy to sink his teeth into you.
Good day,
King Roald III of Misthalin

To Akthanakos
Dear Akthanakos
What have you been up to since you were freed from your imprisonment in Enakhra's temple? Your return has done little to affect the temperament of your Ugthanki, and they remain as irritable as always. I would appreciate it if you gave them a talking to so they would stop accosting me whenever I so much as glance at one as I make my way through the desert. I'm sick and tired of having to wash camel spit out of my robes.
/u/wahisietel
Wahi! I didnít know you had Reddit! All that time stuck as a boneguard means I havenít caught up with all the newest technology Ė so Iíll be sending back an old-fashioned letter with this friendly postal skull.
Ah, the Ugthanki! I do miss those rascals. Iíd love to check in on them, but unfortunately Iím still detained up here in the north, waiting on everyone else Ė as usual. Although more and more of us are turning up, actually! I've even sensed a certain shadowy presence lurking around.
Luckily I have my age-long epic battle with Enakhra to pass the time. Itís going alright. You know, thereís only so many times you can ice block your immortal enemy before it gets tiring.
Oh, and word to the wise Ė thatís not actually spit, per se. You might just want to buy new robes.
Yours,
Akthanakos

To the Monks of Entrana
Dear Brother Monk, you who performs the security checks for the ship to Entrana,
I am submitting this formal complaint as a result of our recent interaction on the 19th of Pentember at approximately 5 past midday, when I was refused passage to the holy island of Entrana for the carrying of supposed illicit or dangerous goods. I was turned around angrily without a chance to speak, chastised, and demanded I contemplate my grevious sin.
I reject your assessment entirely.
I am not only a devout follower of Saradomin, but also the only possession on my person at the time was my pet salamander.
My Saradomin-loving salamander.
Look, I get it. Security and all that. But while in line, I watched some of the most incredible individuals pass through your checkpoint. I saw a man walk by with an actual ballista with the string literally in his other hand. No issue. I watched a man adorned in crimson robes with a book in Zamorak's name, openly reading aloud as he waltzed through. No issue. I saw a lady dressed in a demon outfit with a carrot sword roll up, carrying a pet three-headed dragon. No issue.
And yet I was turned around for my pet salamander.
I was in tears. I still am. You guys need to reassess your priorities and reach for better standards, as this was completely unacceptable. I'm giving you 2 weeks to respond before I'm heading to the authorities. I'm expecting compensation and proper boarding rights for salamanders or you can expect to be in Port Sarim jail.
Sincerely,
Gnome
Dear Gnome,
Weíre sorry to hear you fell foul of our strict no-weapon policy. Even the light of Saradomin cannot illuminate all mysteries Ė we are simply beholden to the ancient teachings, and unfortunately, Salamanders (whatever their personal beliefs may be) are strictly prohibited.
A Salamander-loving individual such as yourself may find this difficult to believe, but there are some unscrupulous types who would weaponise these magnificent creatures, using them to shoot flame from their mouths! Obviously you would never do such a thing, but we must remain vigilant at all times to uphold our islandís laws. For some reason, tourists love trying to sneak weapons through our inspections Ė itís rather rude, actually, especially when the vast majority of visitors are content to enjoy our serene vistas, thrilling hot air balloon tours, and extensive glassblowing facilities.
As for the examples youíve listed, I assure you, thereís a reasonable explanation for all of them. As an adventurer yourself, you must know that a ballista without a string is no more than a block of wood Ė so thatís fine. That Zamorakian may well have changed his ways after beholding the peaceful life we live with Saradominís blessing, and you know, we canít turn down a potential convert. As for the lady with the demon mask, carrot sword, and sweet little dragon friend Ė well, you know what they say, it takes all types to make a monastery.
Weíre sorry your little friend canít join you on the island. Perhaps heíd like to visit one of the many other beautiful monasteries in the region? Weíve enclosed a coupon for a free Cabbage Picking Experience and Spa Day for Two at our brother monastery west of Edgeville. With your Salamanderís deep devotion to our lord Saradomin, he should have no trouble getting past the doorman.
Praise be to Saradomin,
The High Priest of Entrana

To the Brassican Mages
To the Brassican Mages, the small yet dedicated sect of followers of the cabbage god known as Brassica Prime,
Why do you choose to follow such an enigmatic and mysterious deity? Is there something special to be found in cabbage, as what Saradominists find in wisdom and Zamorakians find in destruction? They find little use among us adventurers as they only restore 1 HitPoint when eaten, and are not robust enough to be worth farming. However, I would be delighted to be able to recognize the sacred properties of cabbage with the same dedication as you, if you are so inclined to teach them to me.
Regards, findanegg.
Greetings, seeker of the cruciferous mysteries.
Is there something special to be found in cabbage? Why, of course there is! Does a vegetable have to restore HP to be useful? Isnít it enough to be filled with vitamins and fibre?
My instruction to you, seeker, is to take time to savour the flavour of life. Like sauerkraut, you must give your mind space to ferment, and awaken the nutrients within. This principle is at the heart of Brassican philosophy Ė embrace it, and you too may find enlightenment.
Deliciousness be with you, seeker.

Dear Lady Vulcana Lovakengj,
I am writing to learn a little more about how the Lovakengj family history. Specifically, anything about Yonrith before and after he came to Kourend. I also wonder if there is any contact between the dwarves of Kourend and dwarves elsewhere. Like does your city have ties to Keldagrim and the trading companies?
Thanks,
MaybeIAmCringe
Dear MaybeIAmCringe,
Oh, Yonrith Lovakengj? He was our founder, you know. He was a great military commander, or so the story goes. Not much talent in Smithing though. Oh, and he was chased here by some sort of vengeful madman. I donít know the details.
Yes, we are in contact with the Mining Consortium. They donít have anything to offer us that we donít make here in Lovakengj. There are a few other dwarves in Varlamore, but we havenít been in contact for centuries, on account of all the assassinations and wars and such.
Iíll have to sign off now as Iím overdue a sherry.
Goodbye,
Lady Vulcana Lovakengj x

To the Wilderness Ghost
Question to the ghost I see roaming the wilderness:
OoooOooooo OooooOooOoo. Ooo OooooOOoooOo OoooOoooOoo! OooOooooOo OooO Oooo. OooooooooOoooooOoooo? OooooOoooOooo?
Sincerely, OooOoo
Luckily for you, CaptainAlphaWalrus, Iím fluent in Ghostspeak. Hereís what your spirited friend had to say:
Hello, CaptainAlphaWalrus.
Wow, nice of you to finally say hello. Most of you humans just ignore me.
Yeah, itís tough to be cursed to wander alone for eternity, but Iím generally in good spirits. Geddit? Ho ho! And thanks for the compliment. I got it the same place I do all my shopping - at the ghost-ery store!
Sorry, just a bit of boo-mer humour. You know thinking about it, this might have been how I got cursed in the first placeÖ
See you around,
The Ghost You See Roaming the Wilderness
That's all from Postie Pete for now! If you have any questions or feedback please let us know what you think via our official forums, on the 2007Scape Reddit, or the community-led OSRS Discord in the #gameupdate channel.

Player Creation Showcase
With the return of the Gazette, we wanted to give another opportunity to celebrate the talented players with a selection of art, design and other Old School themed IRL goodness. Every individual featured in the Gazette will receive six months of free membership and thanks for their superb efforts, so keep an eye on the linked social accounts inbox for more details on how to grab your reward!
If you are looking to be featured in the next gazette then make sure to submit your creations through our Player Showcase Gallery Form and state what Gazette you would like it to feature in. We look forward to seeing more of your incredible talents!

That's everything for the return of the Gielinor Gazette. We'd love to hear your feedback on the newest edition and as with everything else, if youíve got any ideas about the sorts of things youíd like to see in upcoming editions of the Gielinor Gazette, then please do let us know via our official forums, on the 2007Scape Reddit, the Steam forums or the community-led OSRS Discord in the #gameupdate channel.
Mods Arcane, Archie, Argo, Ash, Ayiza, Banjo, Boko, Brow, Bruno, Curse, Daizong, Deagle, Dibber, Ditto, Dylan, Ed, Elena, Errol, Fed, Flippy, Gecko, Grub, Halo, Havik, Husky, Jndr, John C, Kandosii, Katies, Kieren, Kirby, Lenny, Light, Lottie, Mack, Maylea, Morty, Nasty, Nin, Oasis, Roq, Ry, Sarnie, Skylark, Sova, Squid, Steve W, Sween, Tide, Vegard, West, Wolfy & Zuko
The Old School Team