Old School RuneScape Mobile: Play Now!
Winter 2017 is finally here - Old School RuneScape has arrived on mobile!
It's time to adventure anywhere with cross-platform gameplay and enjoy the world's largest and most popular MMORPG on
#OSRSMobile
!
Note: iOS 10 or later or Android 5.0 or later is required to run the game.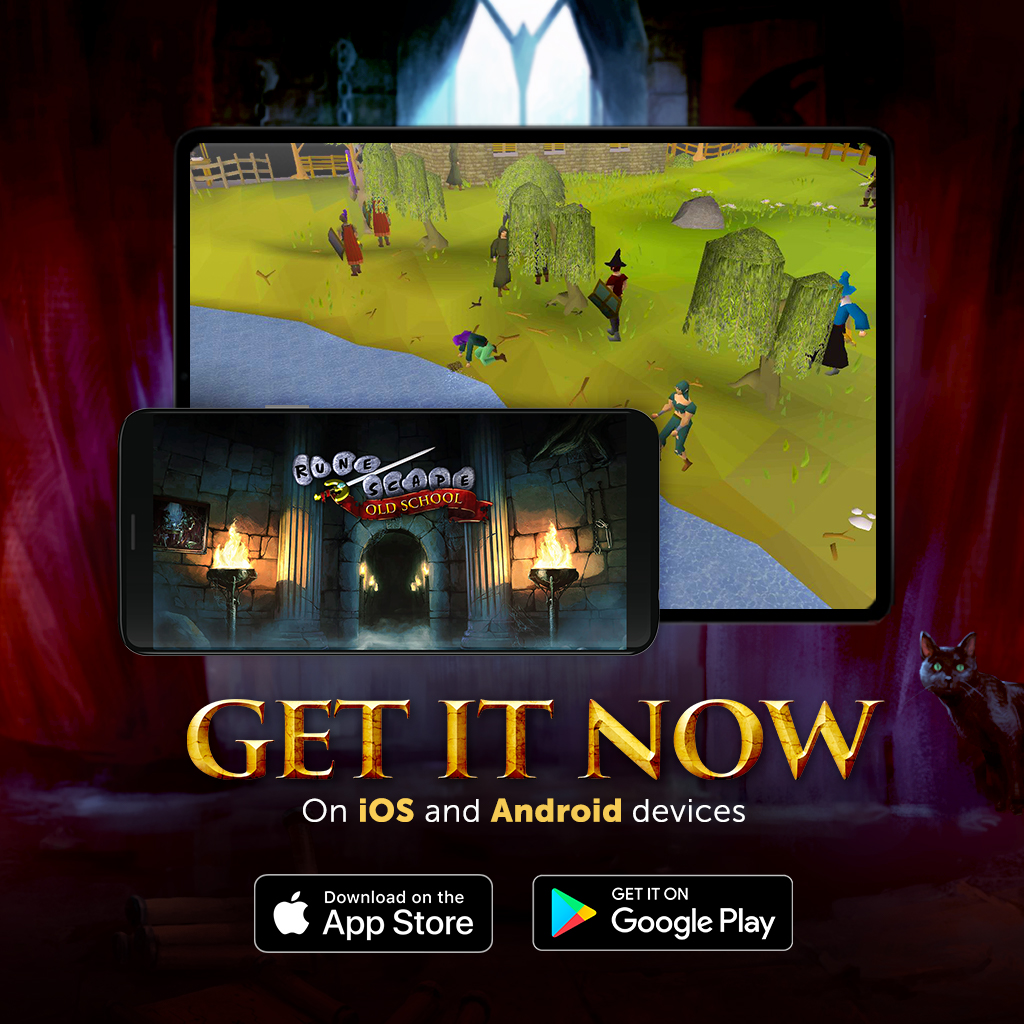 Simply click or tap the image above – or visit this link. If you're on a mobile device you'll be taken to either the App Store or the Google Play Store. If you're on desktop you'll be taken our launch site.
We know you've been waiting to get a hold of it, and we're thrilled to finally put Old School RuneScape into your hands. Share your experiences with us on social using
#OSRSMobile
!

Mods Archie, Ash, Ayiza, Bruno, Curse, Ed, Gambit, Ghost, John C, Kieren, Lenny, Lottie, Mat K, Maz, Munro, Roq, Ry, Stone, Sween, Weath, West & Wolf
The Old School Team
Mods Atlas, Boko, Dark, Giara, Keyser, Jenesis, Kurotou, Meercat, Puppi, Samy, Titus, Veda, & Vegard The Old School Mobile Team
Mods Noldor, Flaym & Atrox The Tech QA Team